100 Thieves reveal Numbers Collection – Daily Esports
North American esports organization 100 Thieves have recently dropped a preview of their upcoming apparel line. Their Numbers Collection features an array of clothing items ranging from sweaters, hats, t-shirts, and sweatpants. This is noted as the organization's largest apparel drop yet.
100 Thieves Numbers Collection
2.29.20.
In-Store 10 AM PT.
Online 12 PM PT.http://100Thieves.com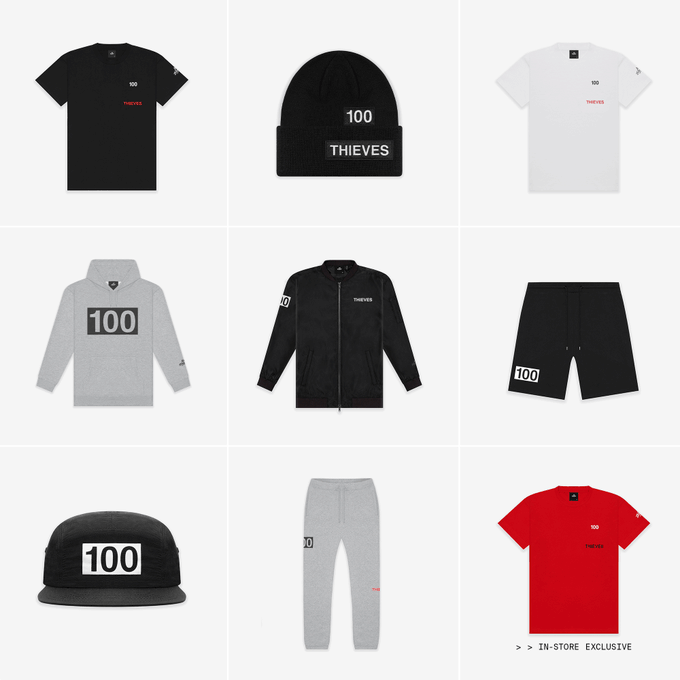 An introduction to a new line
Fans are eager to open their wallets for the new collection, as they know 100 Thieves merchandise quickly sells out. On their official website, a small description introduces the apparel line before its drop on February 29. "Introducing the Numbers Collection from 100 Thieves, a contemporary approach to classic sportswear. Characterized by its attention to detail through premium materials and construction."
Available In-store
The apparel will also be available in 100 Thieves' brand-new retail store. They will locate it inside their state-of-the-art Cash App Compound in Los Angeles. On the day of the drop, they will host a celebration featuring some of the industry's largest names, including creators and athletes. There will also be an exclusive item available only in-store.
Minimalist design
The designs featured on each item are simple and plain, with a minimalist aesthetic. Each piece emphasizes the number "100" in a bold typeface, coupled with a capitalized "THIEVES." This is different compared to the other apparel from rival teams. Cloud9 and TSM, for example, feature colorful art and designs on their merchandise.
100 Thieves Numbers Collection
2.29.20.
In-Store 10 AM PT.
Online 12 PM PT.http://100Thieves.com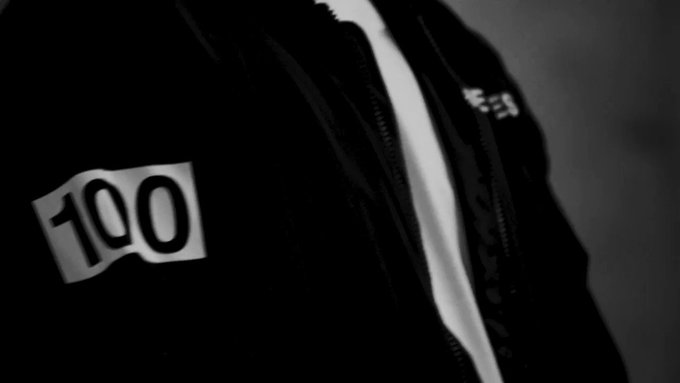 By playing this video you agree to Twitter's use of cookies
This use may include analytics, personalization, and ads.
Additionally, the website offers a sneak peek through their new Lookbook. The photographs give customers an idea of how the clothes look on other people. Viewers can tell this will be a comfortable collection to wear during the upcoming spring season.
The apparel drop
CEO of 100 Thieves Matthew "Nadeshot" Haag shared a few words on the exciting new drop and store reveal. "My goal since Day 1 with 100 Thieves has been to elevate apparel in the gaming community." He continues, " This first collection and our retail experience is the most progressive creative work we've done at 100 Thieves."
The unisex collection will be available both online and in-store on Saturday, February 29. The in-store collection will be available earlier in the day at 10 AM PST, while the online drop will be at 12 PM PST.
Source: Read Full Article