Blizzard to fix bug that stops Ana players from teabagging slept enemies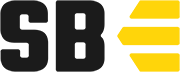 This article is brought to you by StatBanana, the best Overwatch strategy tool.
Teabagging is one of the ultimate insults in video games, and Ana mains in Overwatch can go back to using the infamous taunt after Blizzard revealed it plans to fix a bug that prevents players from crouching over enemies hit by the sleep dart.
The company revealed to Kotaku that an unintended interaction would maintain the hitbox on sleeping targets, physically blocking players who wished to teabag their opponents.
"Ana's slept targets retaining their hitbox was simply a bug," Blizzard said in an e-mail to Kotaku. "The bug has been fixed for the upcoming OWL matches and will be fixed in the live game in the next two weeks."
Source: Read Full Article