Esports Organization 100 Thieves Partners With Creative Artists Agency
Los Angeles-based esports and gaming organization 100 Thieves has partnered with Creative Artists Agency (CAA), an entertainment and sports-focused talent agency. The partnership will see the agency aid 100 Thieves in expanding its media production through digital content, talent, film, podcasts, and television.
100 Thieves was founded in 2017 by Matthew "Nadeshot" Haag, a former professional gamer who competed in Call of Duty. Haag turned to online content creation during and after his pro gaming career, producing videos for his YouTube channel and streaming live on Twitch.
Since its foundation, 100 Thieves has grown to boast nearly one million subscribers on its main YouTube channel, as well as over 700,000 followers on Twitter. The company's lifestyle and apparel brand is one of the most popular in the gaming world, selling team jerseys, hoodies, T-shirts, and more.
100 Thieves hosts multiple professional esports teams, competing in League of Legends, Fortnite, and VALORANT. The organization also previously competed in CS:GO, though recently released its roster due to the ongoing COVID-19 pandemic. 100 Thieves also represents are large team of streaming personalities, including CouRage, BrookeAB, Yassuo, Valkyrae, Classify, and Froste. 100 Thieves' streamers are some of the most popular on Twitch and YouTube.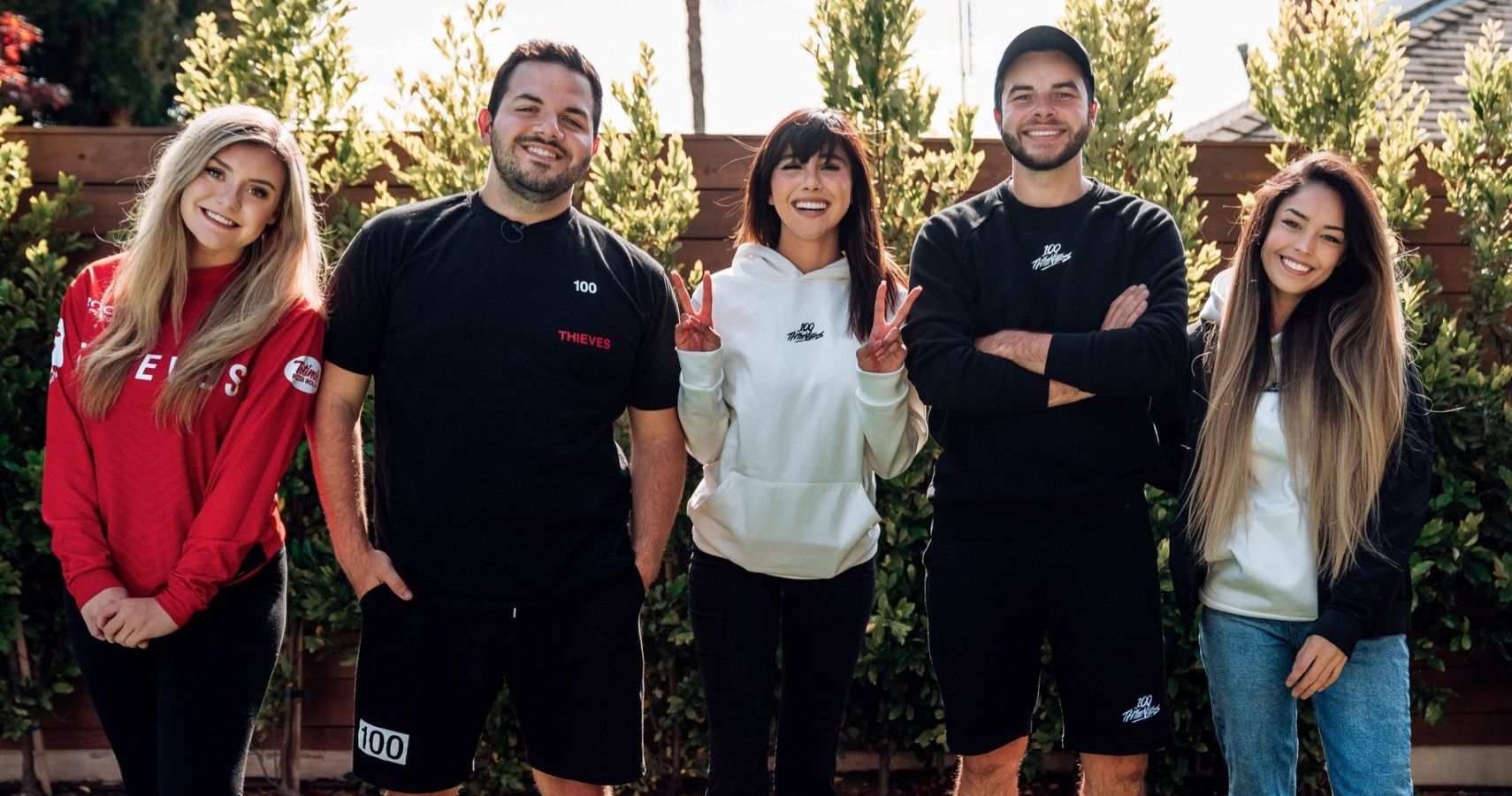 The organization is based in Los Angeles, California, where they recently opened a 15,000 square foot esports facility, the 100 Thieves Cash App Compound. Along with Cash App, 100 Thieves has garnered multiple sponsorships from big-name companies, including Chipotle, Rocket Mortgage, Totino's, and Elgato.
Joining them is CAA, who will play a key role in the organization's content and business expansion. The deal will allow 100 Thieves to build new revenue streams with the help of CAA through talent, digital content, podcasts, film, and television. This is not CAA's first venture into the gaming world, as the agency recently signed world-famous streamer Tyler "Ninja" Blevins. CAA also represents popular character streamer Dr. Disrespect.
Along with its corporate partnerships, 100 Thieves has an impressive lineup of financial backers. Rapper Drake and music producer Scooter Braun have invested in the company, along with Cleveland Cavaliers owner Dan Gilbert, Dropbox CEO Drew Houston, and Salesforce CEO Marc Benioff.
The effects of the partnership will likely be seen in 100 Thieves' future content creation. Creative Artists Agency has not announced any additional partnerships within the gaming and esports industry.
Source: Read Full Article