Former Professional CS:GO Player Sentenced to 116 Years in Prison for Fraud
Former Counter-Strike: Global Offensive player Shayene "shAy" Victorio has been sentenced to 116 years in prison by a Brazilian court. Victorio, along with her ex-husband and her father, were all charged with allegedly selling goods on an online storefront, but never delivering the goods that were ordered.
The case was investigated by the GAECO, a Brazilian task force that specializes in taking down organized crime.
Victorio was a professional CS:Go player through 2019, playing for the team Keyd Stars Female and eventually winning the Brasil Game Cup Female 2019. She used her experience to launch a career as an influencer, during which she began selling items online.
According to court documents, the alleged crimes took place between 2013 and 2017, while Victorio was married to goalkeeper Jean Paulo Fernandes Filho. Apparently, 118 people who had ordered from a business run by both Filho and Victorio had never received their orders. When the customers attempted to find out what happened to their orders, they were allegedly told that a truck carrying the orders crashed, and that the goods would have to be re-sent.
The goods never arrived, leading to both Filho and Victorio being charged.
Victorio's lawyer issued a statement claiming that the undelivered items were simply the result of poor business administration, not fraud, and argued that the business had successfully delivered over 10,000 items. He also said that the 116 year sentence is absurd, seeing that the amount of money lost by the customers who didn't receive their orders is valued less than R$50,000 or around $10,900 USD.
Victorio made an instagram post about the case, which included a note from her lawyer. In the post, which is written in Portuguese, she says that there's no danger of her getting arrested, that her ex-husband has taken full responsibility for the problems with the business, and that she will continue to fight the charges.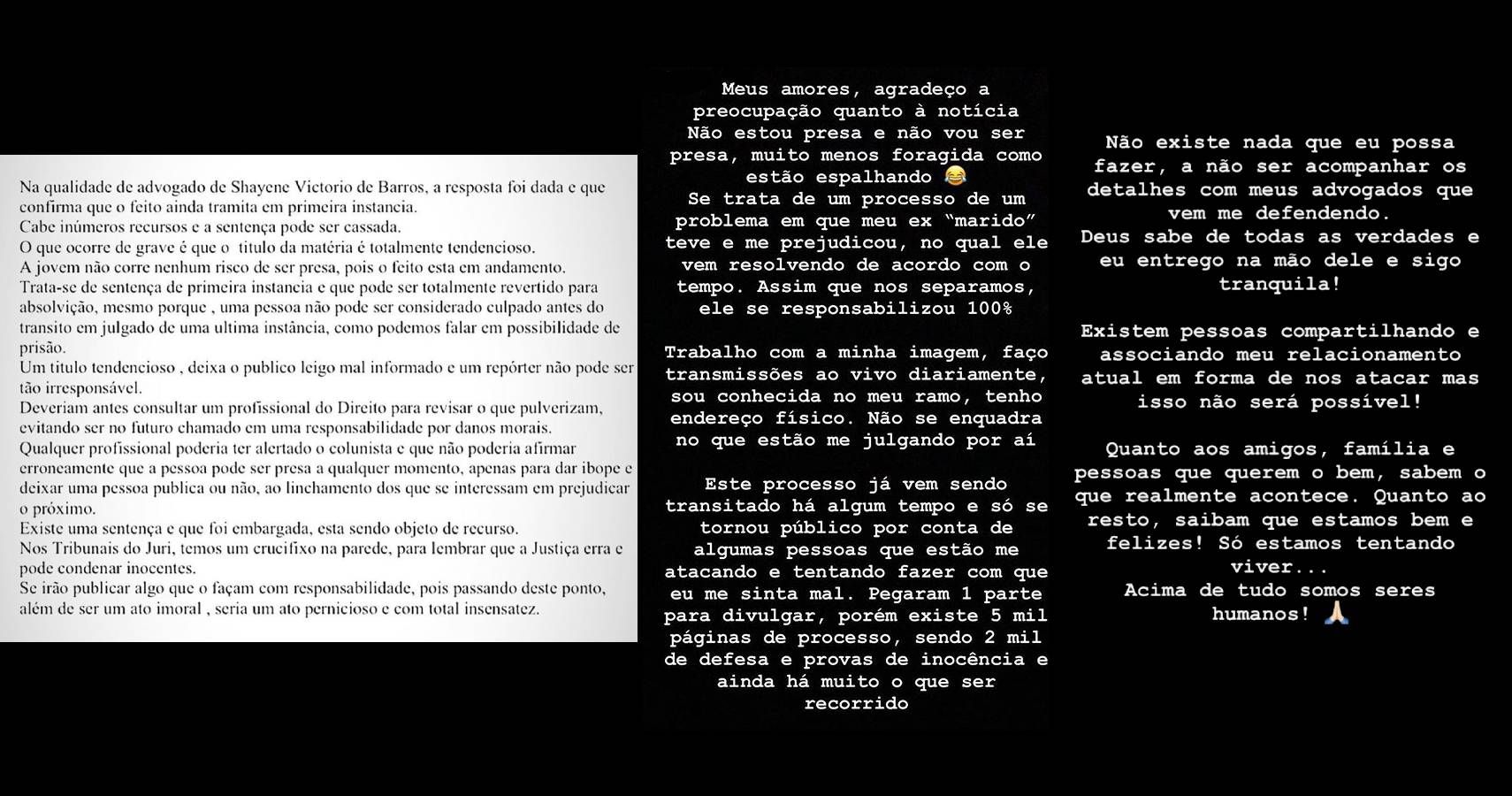 For the time being, Victorio remains free, and will be allowed to remain free as she appeals the case. Brazilian law actually does not allow sentences of more than 40 years. Because of this, even if Victorio loses the appeal, she almost certainly won't be spending 116 years in prison.
Source: Read Full Article