NFL star JuJu Smith-Schuster and HyperX release exclusive headset – Daily Esports
NFL player John Sherman "JuJu" Smith-Schuster teamed up with HyperX to produce a limited-edition version of their Cloud MIX headset. The collaboration will include 19 headsets featuring JuJu's signature on the buckle. These items will be available on eBay with all proceeds benefiting The JuJu Foundation charity.
So excited about this! @HyperX and I teamed up to make a limited Cloud MIX, JuJu Edition. There are only 19 of these in the world! You can bid to get yours on @eBay now. Every $ of your bid goes to support the JuJu Foundation: https://collab.hyperxgaming.com/juju #HyperXFamily #HyperXPartner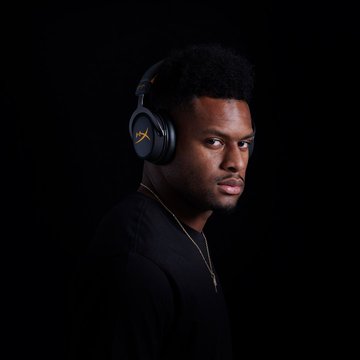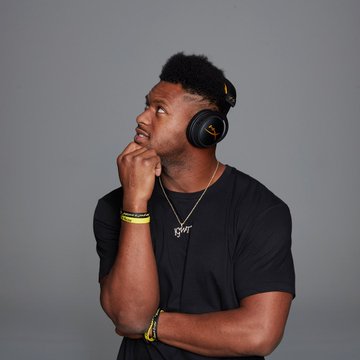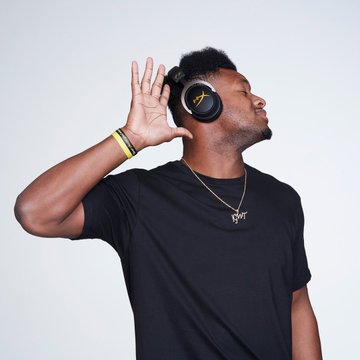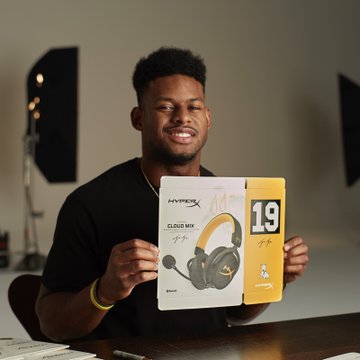 The Collaboration
Current Pittsburgh Steelers wide receiver JuJu informed followers of his new partnership through a Twitter announcement. "So excited about this!" He begins, "@HyperX and I teamed up to make a limited Cloud MIX, JuJu Edition." He linked fans to the official HyperX Gaming website, revealing details of the item. Furthermore, HyperX customized the headset with a set of vibrant black and yellow colors featuring JuJu's signature. Some bids featured on eBay go as far as $400, while some are starting at $199. In addition, the proceeds will go towards The JuJu Foundation, a non-profit helping the youth and those in need.
Only 19 of these!


Had so much fun creating these custom @TeamJuJu x HyperX headsets! Proceeds will go to the JuJu Foundation charity!
Learn more & bid yours on @eBay: https://hyperx.gg/jujuset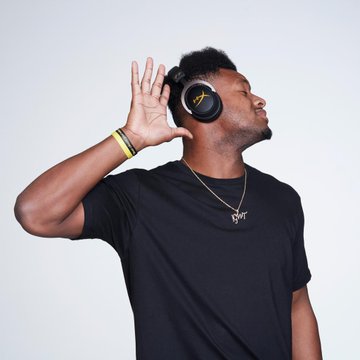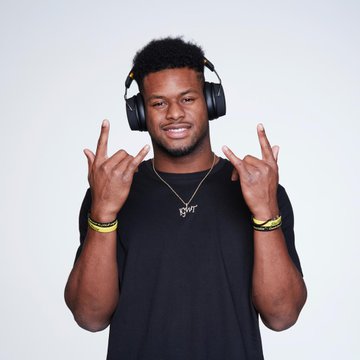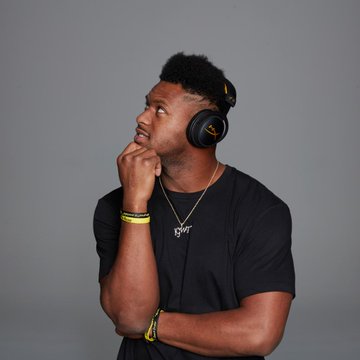 Moreover, the sports athlete and avid gamer is known to connect with fans via his Caffeine live stream. HyperX introduces him by highlighting his main interests. "JuJu blurs the boundaries between gaming, sports, and celebrity." Overall, this collaboration is a great opportunity for him to create awareness for his non-profit.
About The JuJu Foundation
The JuJu Foundation is a non-profit organization established in 2019 dedicated to helping youth initiatives and those in need. Just recently, they held the "Laces Out Championship Cup", which was a golf tournament encouraging charity donations from participants. Eventually, JuJu is hoping to continue growing his foundation, encouraging others to become positive role models for under privileged communities.
About HyperX Gaming
HyperX Gaming is a high-performance technology company that started in 2002. They manufacture a variety of products, ranging from USB Flash drives, memory modules, headsets, and mouse pads. Additionally, they are working with JuJu in a 2-year Ambassador Deal, previously releasing a short video on his gaming career.
Of course, this isn't the first time a notable gaming figure has given back to society. Popular streamer Pokimane initiated a donation of $50,000 to University of California, Irvine.
Source: Read Full Article