Overwatch PTR patch brings replay sharing, Mei nerfs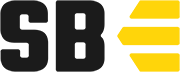 This article is brought to you by StatBanana, the best Overwatch strategy tool.
Earlier in the year, Overwatch game director Jeff Kaplan promised that players would see balance changes come to the game more often. With today's patch on the Public Test Realm (PTR) coming just days after Experimental Mode launched on live servers, he appears to have kept his promise.
This patch starts the 1.46 line of Overwatch updates and includes the introduction of replay sharing features as well as a few big nerfs and buffs to important heroes. 
Share Replays
Overwatch introduced the replay system last year after the overwhelming popularity of the Overwatch World Cup viewer. The replay system allows players to watch their 10 latest matches from any perspective they'd like, from their own first-person experience to a third-person observer view. While replays were effective for analyzing gameplay, players haven't been able to share the replays without recording them using a third-party service. 
Source: Read Full Article