Rodeos and redemption: Overwatch League Houston homestand preview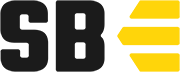 This article is brought to you by StatBanana, the best Overwatch strategy tool.
Deep in the heart of Texas, the Overwatch League hopes to bring some fire to Houston. While the league's first homestand in the city is guaranteed to be entertaining, many hopes are riding on the Houston Outlaws.
After a 0-4 season start, which was rife with illness, bad travel, and lost luggage, some people think the Outlaws are cursed. Considering a water main broke in Houston the day teams arrived, causing a boil order for much of the city, it's looking like the Outlaws might have displeased some form of esports deity.
Even if the Houston Outlaws are cursed, this weekend is full of interesting games that will hopefully not be marred by any more cosmic disruptions.
Source: Read Full Article