Seoul Dynasty, Guangzhou Charge send players to Los Angeles due to coronavirus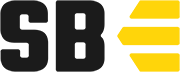 This article is brought to you by StatBanana, the best Overwatch strategy tool.
As concerns in South Korea grow over the quick spread of the coronavirus, multiple Overwatch League teams have sent their players to the U.S. The Seoul Dynasty have sent their entire team stateside after their homestand, set to be played in Seoul on March 7, was canceled due to virus concerns. Other Overwatch League teams, including those who traveled to Seoul in preparation for the homestand, have followed suit.    
On Feb. 27, the Seoul Dynasty posted a photo on their official Twitter. The picture showed their entire team at the airport with the caption, "back to our LA home." Since the past two years of the Overwatch League were played in Burbank, California, the majority of the team may still have visas that qualify them to stay in the U.S. Without any make-up games in store, the Dynasty's next match would be against the Vancouver Titans on April 4 in Dallas.    
서울 다이너스티, 반가운 LA 오피스 도착!
Back to our LA home?#SeoulDynasty #TigerNation #OWL2020 pic.twitter.com/RXzc7ZP6nC
Source: Read Full Article