Which Call of Duty League teams made roster moves before CDL L.A.?
The Call of Duty League starts up again next weekend in Los Angeles, California. Eight teams will attend the CDL event, including three that have made roster changes in the past week. The Los Angeles Guerrillas added two up and coming amateur players. The New York Subliners decided to bench one of their most notable players. And lastly, the Seattle Surge sent a multi-FPS champion to the bench. Of course, these moves will need corresponding actions, which have seem to come to light over the past few hours.
Several CDL teams make roster changes
New York, Seattle, and Los Angeles have all had pretty rough starts to the Call of Duty League. Between them, they've only managed to win three series combined and sit nearly in dead last in the CDL standings. So, it's safe to say a change was needed for each of the squads.
A couple of days ago, Trei "Zer0" Morris announced on Twitter that he was benched by the Subliners. This was a surprise move, as Zer0 is known for being a top-level player in Call of Duty esports. We reported that he was being replaced by Nick "Happy" Suda, which is now all but confirmed.
STARTING: Pandur, Happy, Vivid, Blazt & Spart
BENCHED: Enable, Zer0, Aches, Lacefield & Saints
Been an interesting week

On the other side of the country, Seattle made the choice to bench Ian "Enable" Wyatt. Also a recognizable name in Call of Duty, it seems Enable has been replaced by former substitute Casey "Pandur" Romano.
Lastly, we have the host of next week's event, the Los Angeles Guerrillas. Yesterday, we reported that L.A. signed two amateurs, Kris "Spart" Cervantez and Reece "Vivid" Drost. At the time, we didn't know if these two players would be on the starting roster. However, it seems now we have confirmation thanks to a recent scrimmage.
Starting lineup for the @LAGuerrillas:
Aqua, Spart, Decemate, Blazt & Vivid https://twitter.com/godrx/status/1233957775736221696 …
beams.https://store.playstation.com/#!/en-us/tid=CUSA08829_00 …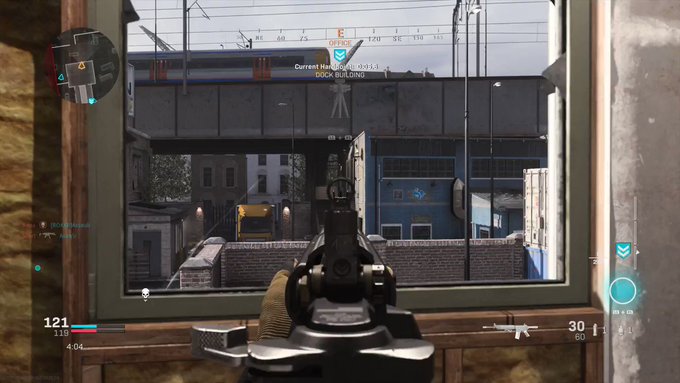 By playing this video you agree to Twitter's use of cookies
This use may include analytics, personalization, and ads.
So, if the lineup in the scrimmage holds, Patrick "Aches" Price, Andy "Lacefield" Lacefield, and Renato "Saints" Forza have all been benched. Rasim "Blazt" Ogresevic along with Vivid and Spart looks to have taken the three vacant spots.
It'll be interesting to see how the new lineups do this weekend. Although, if it goes well, perhaps we could see more CDL teams go after top amateur players.
To keep up with further Call of Duty coverage, stay tuned with Daily Esports.
Disclosure: Enthusiast Gaming owns and operates Daily Esports and Seattle Surge.
Source: Read Full Article