10 Minecraft Survival-Friendly Builds To Try
Starting a new adventure in Minecraft comes with some uncertainties. Will you like the world's seed? Should you build away or near the spawn area? Where is the best place to build a base? Whatever the case, you will need to make these and many other decisions, as you work to build your base.
When you are first starting out you will not have much at your disposal. Everyone loves a high-end wizard tower made with rare materials that would take you hours on end to gather, but you can actually come up with some neat starters, and other catchy constructions, using only the essentials.
10

The Simple Survival House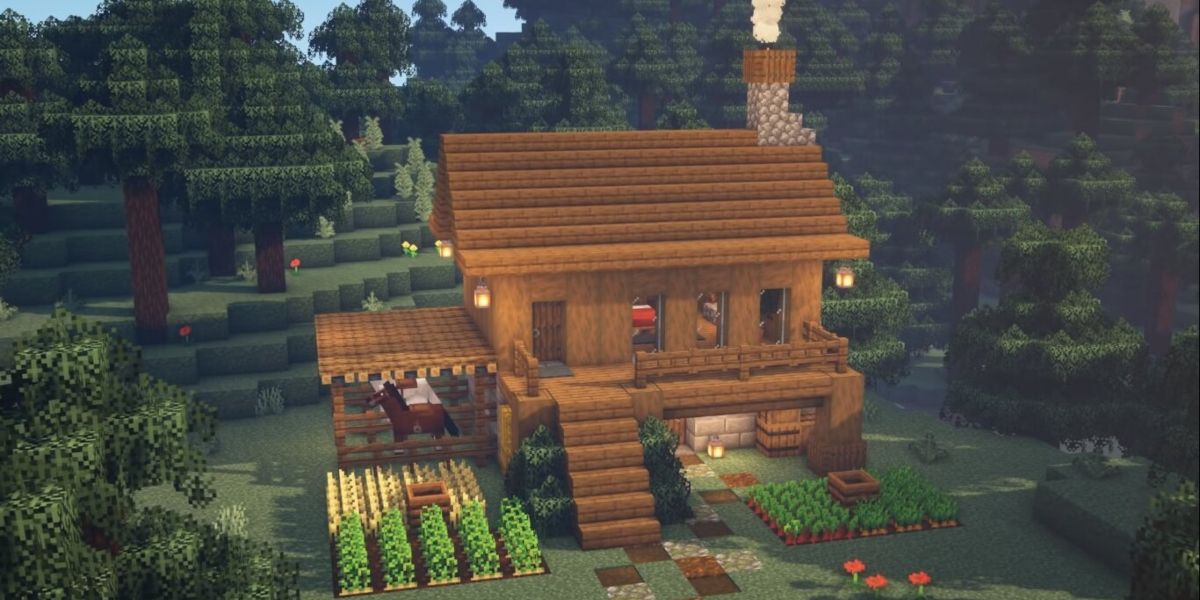 This lovely wooden house is fairly simple to build, since it will mainly require whatever wood you like and stone — both are easy to come by. This original design by Youtube user Zaypixel is extraordinary, and it looks better than most other builds you could come across.
The full video detailing the step by step process to follow can be found here. If you happen to spawn in a desert or a snowy tundra, it might be best to move to a forest or try a different build.
9

Forest Bridge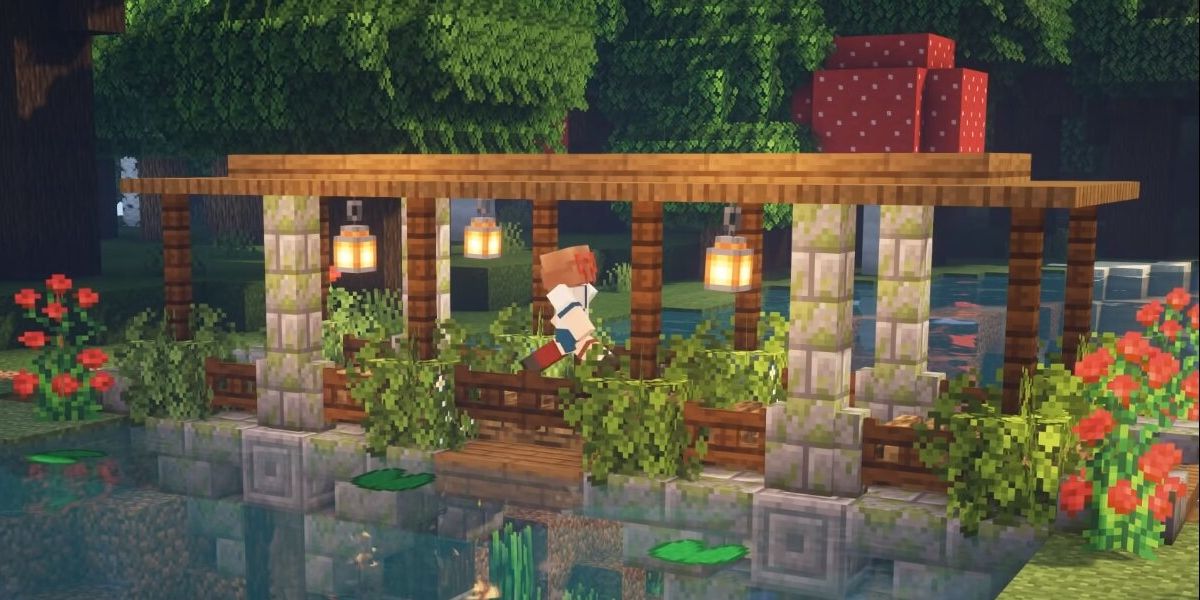 Another wonderful creation by Zaypixel is this small bridge, which requires stone, wood, and a small quantity of iron if you like lanterns better than torches. The floor for this construction is especially good-looking since it's made from unlit campfires — a surprising way to make a unique wooden pattern.
This bridge fits perfectly between two riverbanks in biomes that have plenty of trees (that also facilitate the wood gathering process). If you gather the listed materials beforehand, building this should only take about 10 minutes.
8

Redstone Farm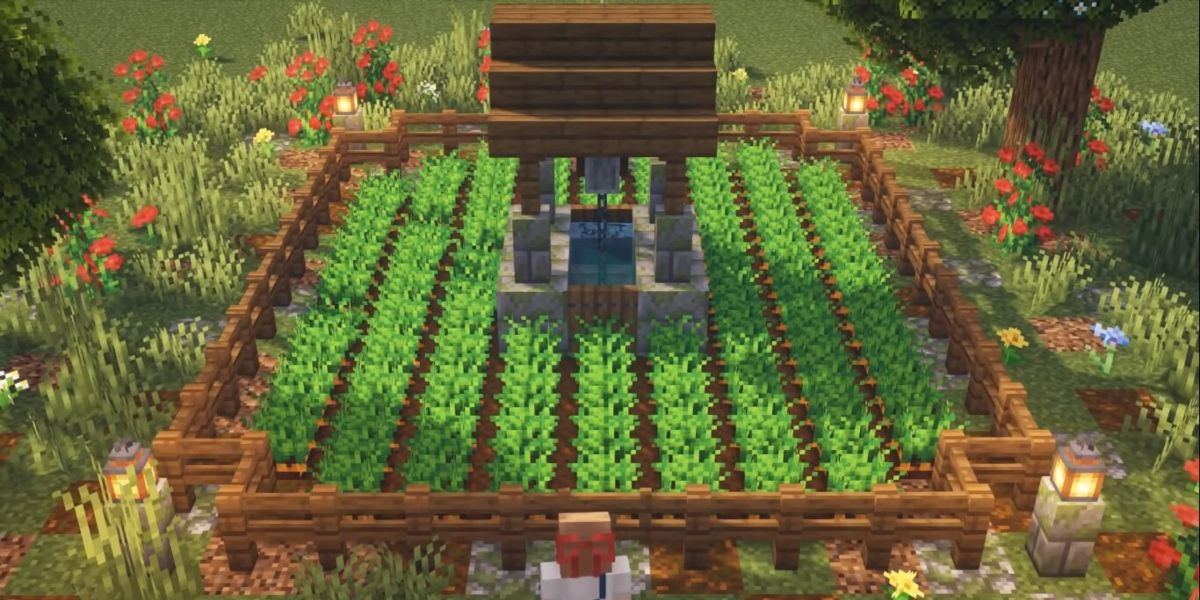 The best way to get a nice and steady supply of food in Minecraft is to setup a farm near your base. Players have come up with insanely creative ways to do this, making the most intricate builds that exploit the properties of Redstone.
Sometimes, these projects can be time consuming and hard to approach. Luckily, Zaypixel made a video showcasing how you can achieve awesome results with very little Redstone and time. The best thing about this build is that it will allow you to quickly collect all your crops.
7

Quick And Easy Desert Home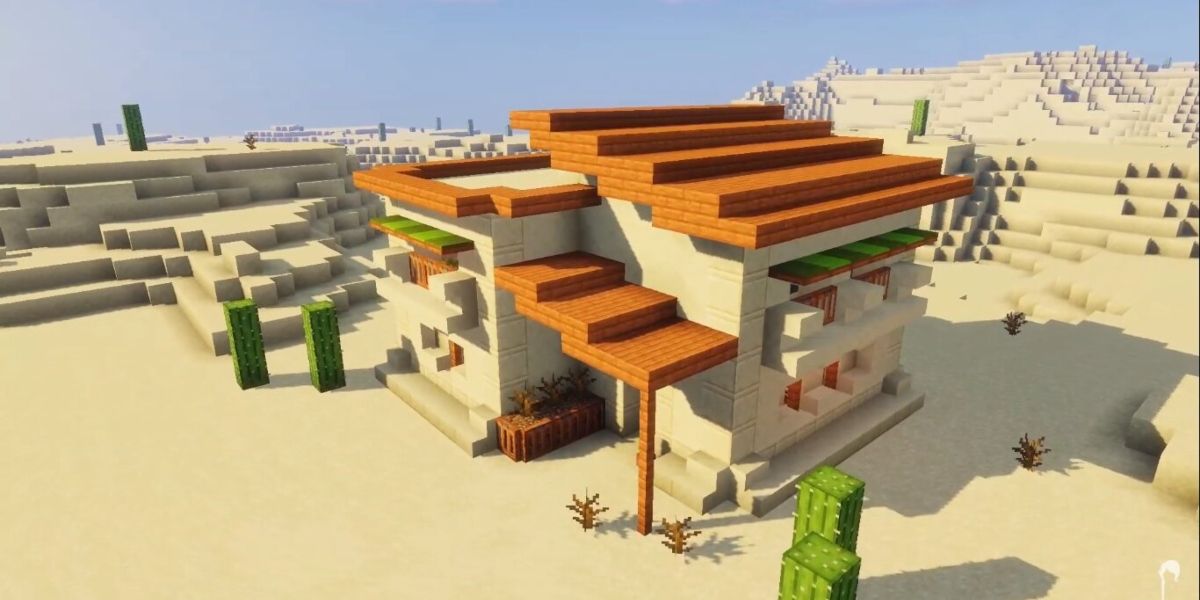 If you do find yourself in a vast desert with relatively little resources to spare, you can actually make the most of the sand around you. YouTube user Meg Rae showcases exactly what you need to achieve this design, which is surprisingly fast to complete, even in hardcore survival.
Her tutorial is clear and super easy to follow, so you shouldn't get stuck wondering what kind of blocks to use or where to place them. Do bring some wood from a forest with you, if you want to achieve the same result.
6

Fast Winter Cabin
It's hard to come by something so simple and yet so natural. This build by YouTube user FenX Builds is both affordable and quick. The overall aesthetic is very much in tune with the surrounding spruce forest. If you end up wanting to build a bigger home in another biome, you can always come back to this one and use it as a hunting hut.
Like most YouTube Minecraft guides, this one is easy to follow. The best thing about this build is its versatility: you could achieve it almost anywhere without needing super rare blocks.
5

Overhaul Your Outdoor Area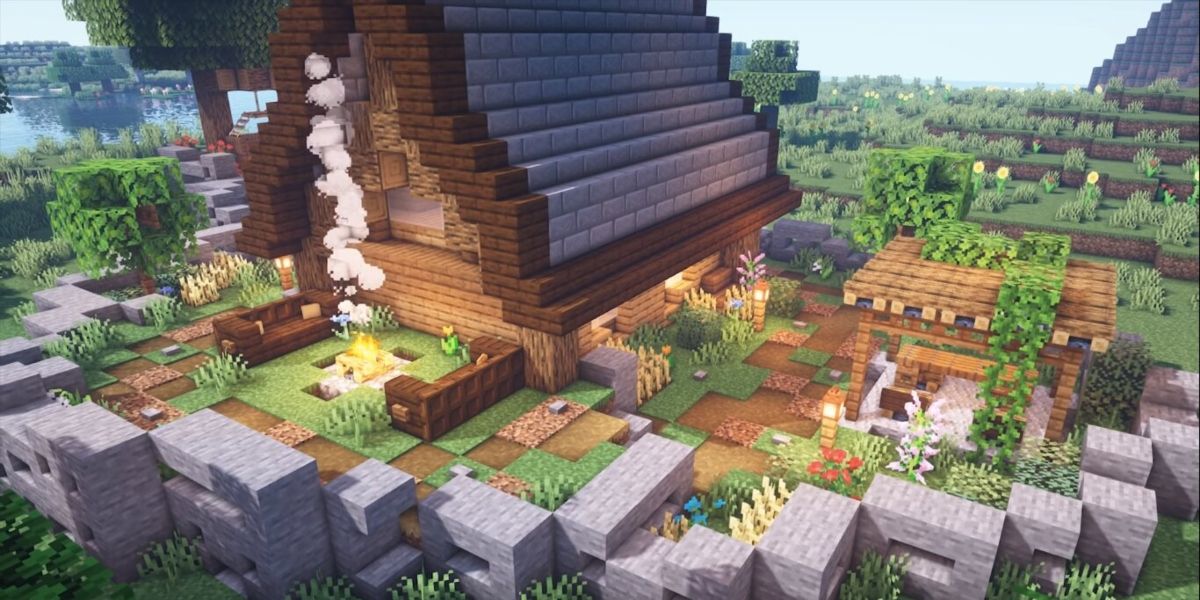 Building the perfect base is a daunting enough task that often takes days and days of work in survival worlds. When you are finally looking at your finished creation, you might start to think the surroundings look a little barren compared to the very detailed build you just completed.
Youtube user Typface shows how you can bring to life your yard, garden, or simply the outside of your house in this video. This guide is admittedly long, but it showcases a variety of smaller projects you can tackle individually, at your own pace.
4

Make Your Sleeping Look Cool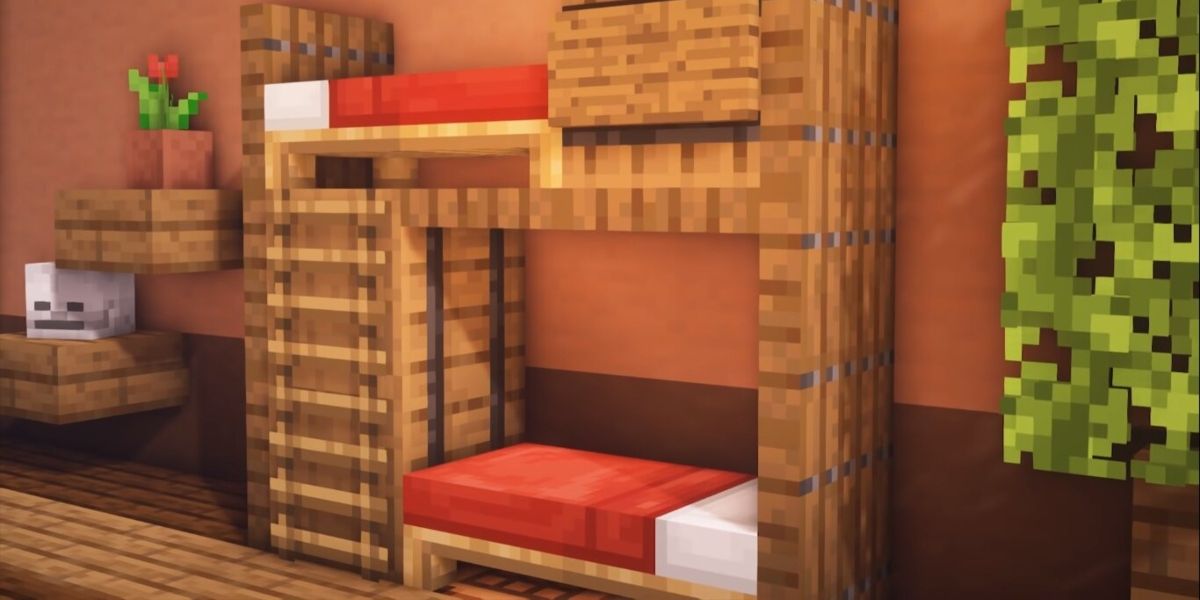 One thing every player undoubtedly needs to craft is a bed. Sure, you could settle with a plain white one and call it a day, but if you are looking to spice up your home décor or your furniture, then check this video made by Typface.
Did you know you could achieve some incredibly faithful bunk beds using barrels and trapdoors? Typface gets creative with interesting combinations of blocks that are easy to come by in survival mode. Minecraft is literally built on little known facts and mechanics that are incredibly fun to explore, and Typface's video explores some building possibilities that are unbelievably easy to achieve.
3

Immersive Horse Stable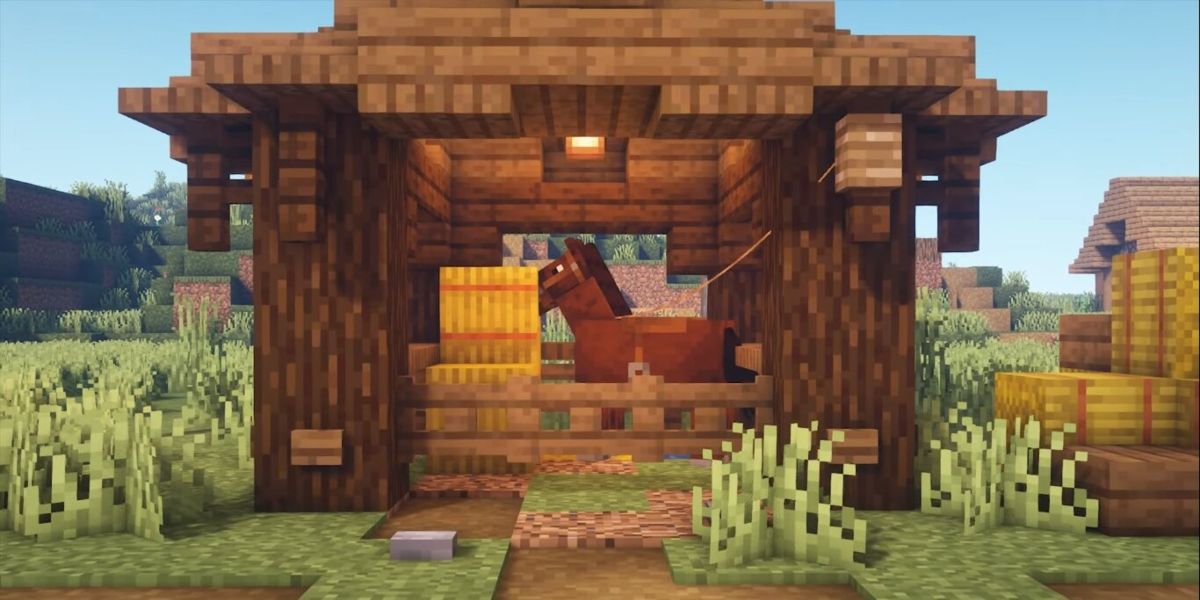 After some time spent in your world, you will most likely come across a horse you want to befriend to make travelling faster and easier. You might want to give your trusty steed a proper stable to stay in, to keep it safe from mobs. According to this quick video guide by Typface, you only need some hay and wood to get away with a fantastic result.
Honestly, if you have about five minutes to spare while you play, and don't have a stable yet, this is one of the best options in terms of time investment and resource spending.
2

Add A Fountain To Your Town (Or Garden)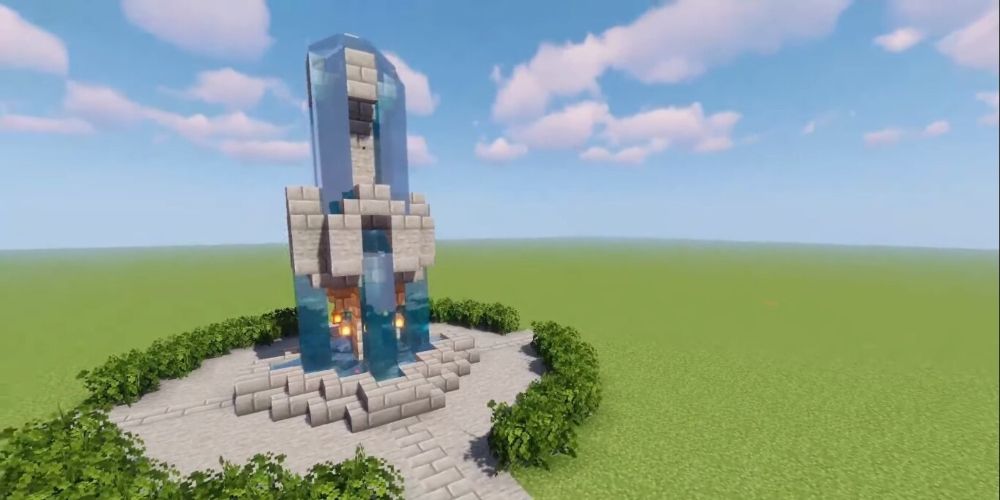 It's hard to come by things that don't make sense in Minecraft. This water fountain design makes a whole lot of it. Originally designed by YouTube user Minecraft Sekai, and showcased in this video, this beautiful water fountain fits perfectly within most settlement-oriented builds, especially large scale towns.
Since build projects of this stance can prove exhaustingly long, building something completely out of stone and water is a nice change of pace from having to gather many different types of resources.
1

Secret Storage Basement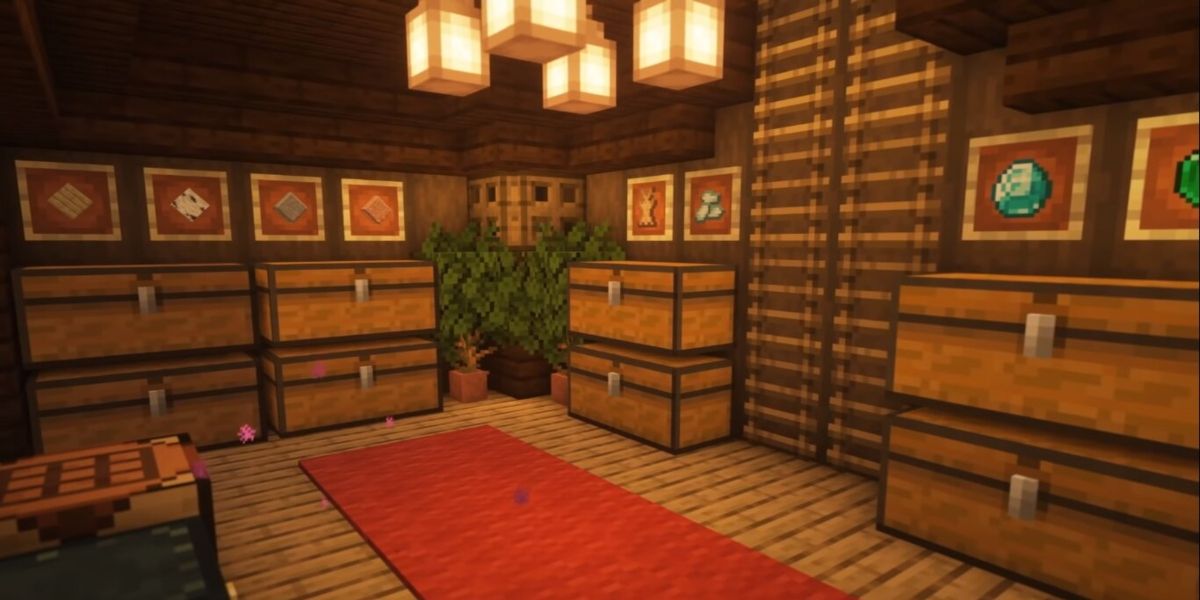 One of the best things to build in Minecraft is your own secret hideout to use as storage for your most treasured belongings. This does require some level of skill and particular materials, however. As you progress through survival, you will be able to craft more expensive block types that can supplement your base.
A great way to spend your valuable resources is on this survival basement (with a secret passage) designed by Zaypixel. This project is fairly extensive, though by no means impossible to achieve. You can lay the foundations for it and come up with your own decorations for it.
Next: Minecraft: How Many Game Modes Can You Play & 9 Other Things You Need To Know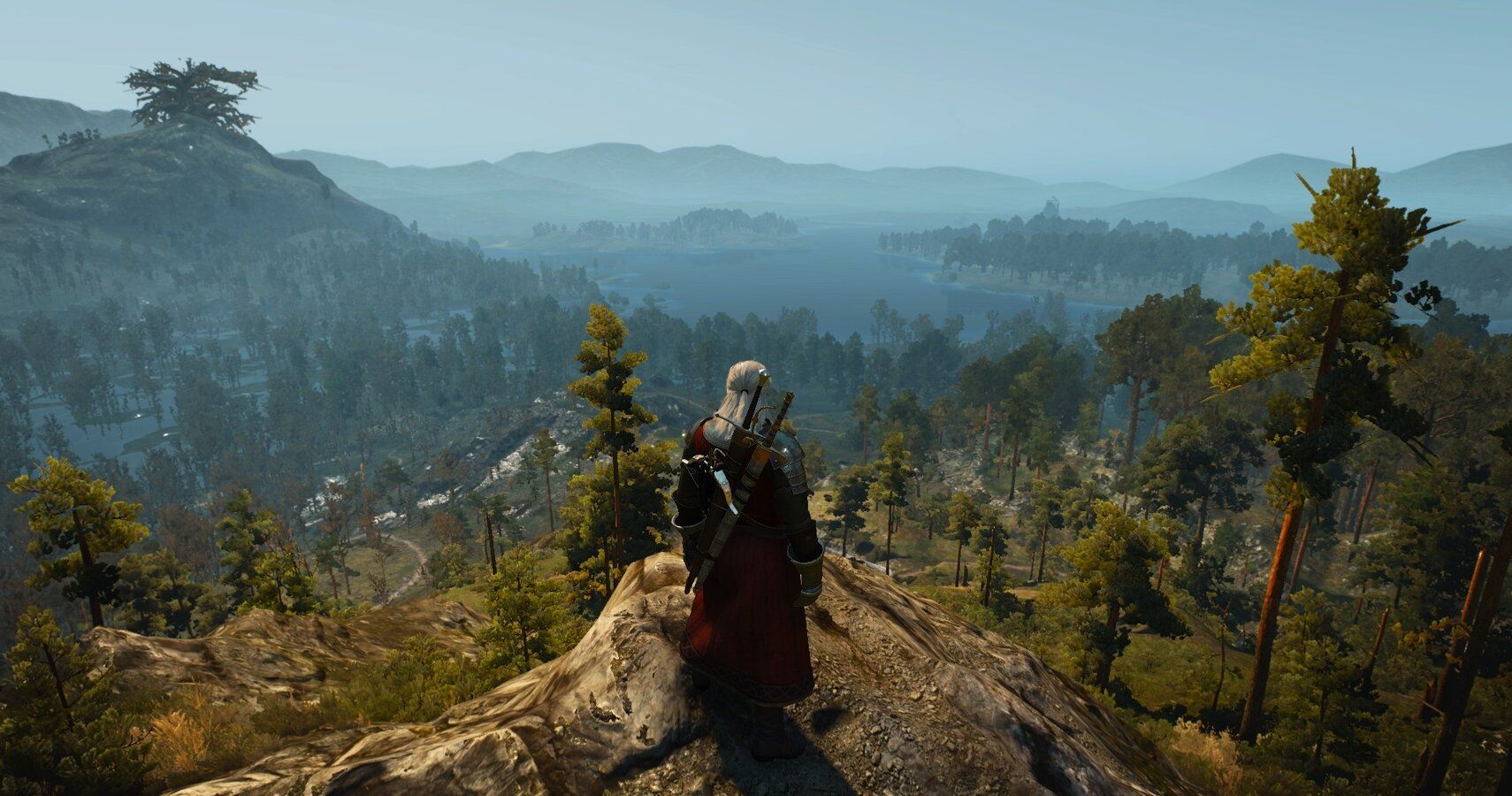 Francesco Paolo Luisi is a freelance journalist who graduated from Hofstra University with a major in Journalism and a minor in English. He moved to the United States from Italy when he was a teenager, and became the first person in his family to attend and complete college. He writes about a variety of topics ranging from news to features, and started his career covering local news in New York. He is currently one of the list-writers for TheGamer.
Source: Read Full Article