15 Games To Play If You Loved Assassin's Creed Odyssey
Assassin's Creed Odyssey is the latest and most ambitious Assassin's Creed game in the franchise. In it, you get to choose between playing Kassandra or Alexios and go on a mission to reunite your family in addition to taking down the formidable Cult of Kosmos. The game is an epic adventure and open-world roleplaying game.
You'll spend many hours searching every nook and cranny of the beautiful sprawling world of Ancient Greece. There are even fantasy elements in the game that involve the grandeur of Greek mythology. If you loved the game, here are ten other games you should check out!
Updated by Madison Lennon on April 2, 2020: Considering all of us are facing an extended period indoors, now is a great time to discover some new video games. Assassin's Creed Odyssey is considered one of the best games in the franchise.
We decided to update this list with a few more games that are very similar in tone or gameplay to Odyssey, in case you've already finished the game and are simply awaiting a new Assassin's Creed. Kill time with one of these 15 games!
15

Mass Effect: Andromeda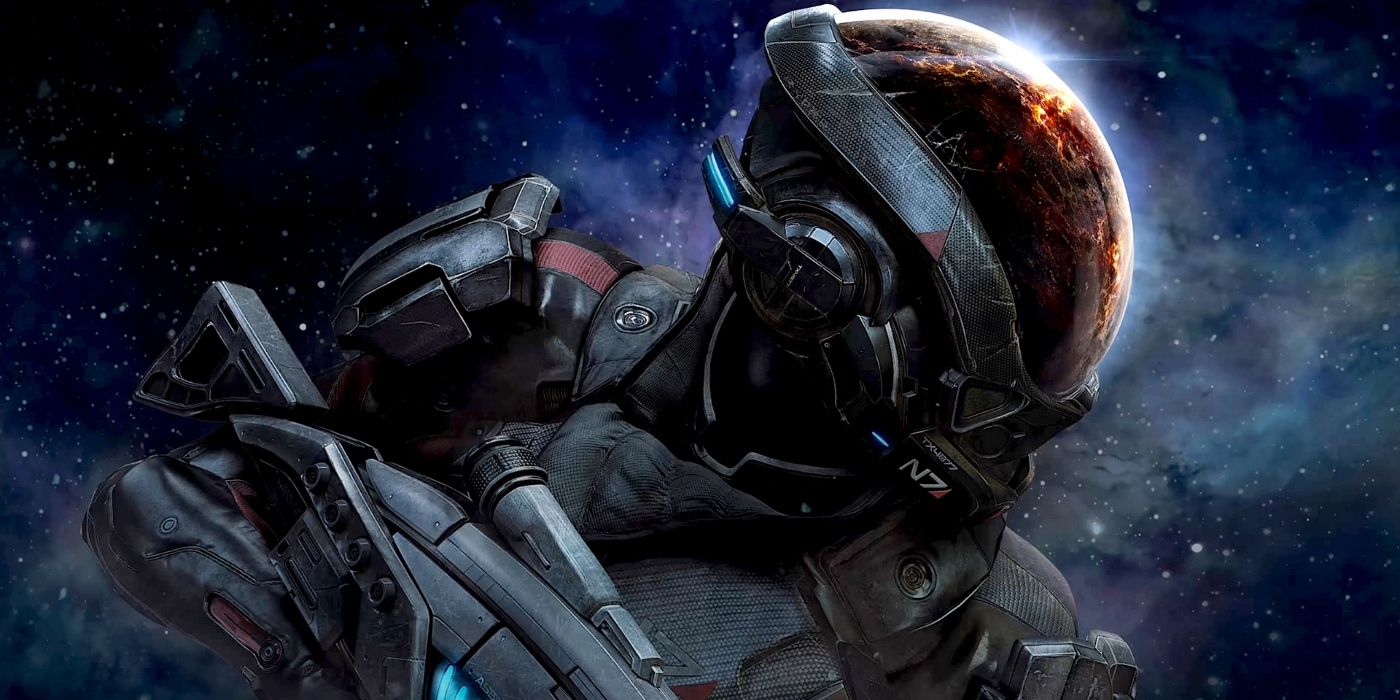 While the setting is very different from Odyssey, Mass Effect: Andromeda is also an open-world, action-adventure, roleplaying game that involves a lot of intricate worldbuilding and storytelling. Decisions you make will affect the story and character arcs.
You begin the game as either Sara or Scott Ryder, who awakens in Andromeda after traveling for more than 600 years. Your character will be tasked with finding a new world for humanity to live on while trying to fend off the evil Kett aliens. For anyone who enjoys games with lots of story and lore, the Mass Effect series is a must.
14

Tom Clancy's The Division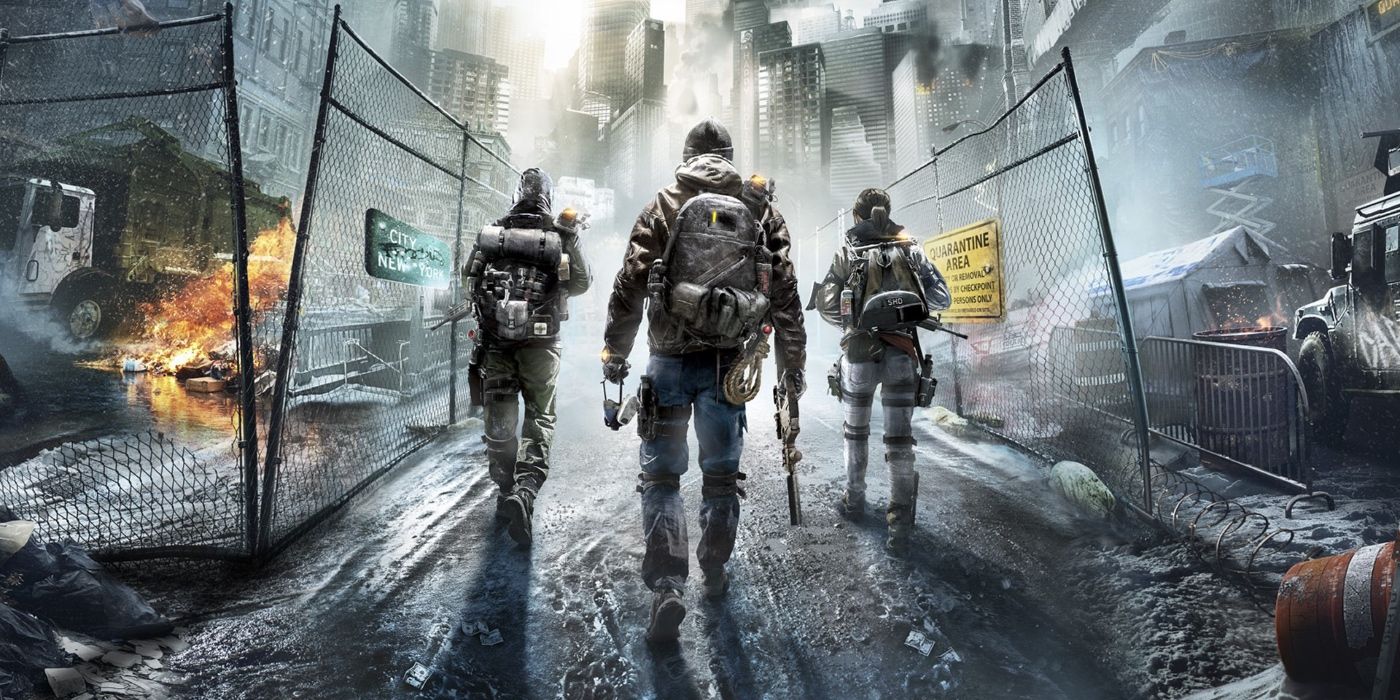 Tom Clancy's The Division is another action-adventure roleplaying game. It takes place in current-day New York City in the aftermath of a pandemic. It might feel a little too timely to play the game right now but if you're interested, it's an excellent video game with an awesome story.
It is critically acclaimed and considered one of the best post-apocalyptic games. There is also a sequel, which was released in 2019 if you're interested in continuing. The game follows a Special Agent from the Strategic Homeland Division who must help rebuild operations in New York and deal with criminal activity manifested by the viral outbreak.
13

Shadow Of War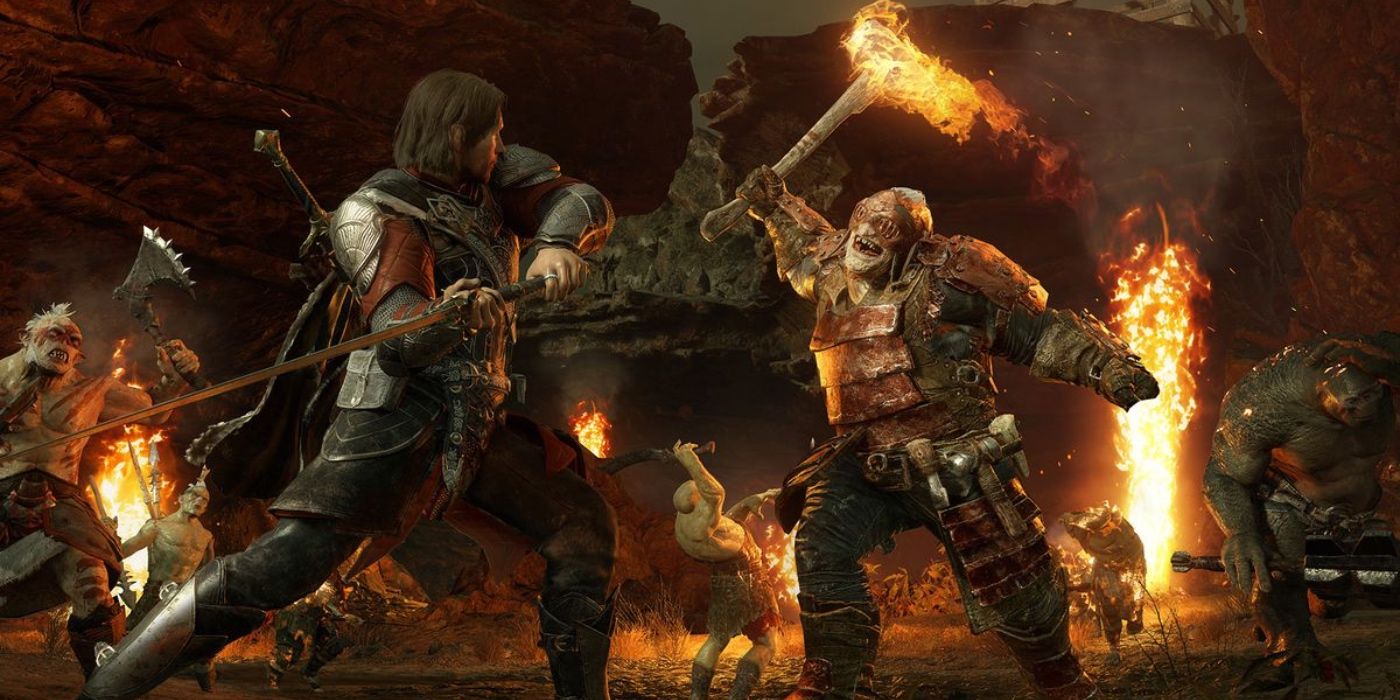 For any Lord of the Rings fans, you don't want to miss out on Shadow of War, the sequel to the beloved Shadow of Mordor. Shadow of War is a challenging roleplaying game that continues the narrative of J.R.R. Tolkein's legendary works.
It is set in between The Hobbit and The Lord of the Rings and takes inspiration from the live-action films. Your character is the ranger Talion and elf lord Celebrimbor. It will be your job to find followers from different races, plan strategies, and go on complex and intriguing missions. The game received critical praise.
12

The Legend Of Zelda: Breath Of The Wild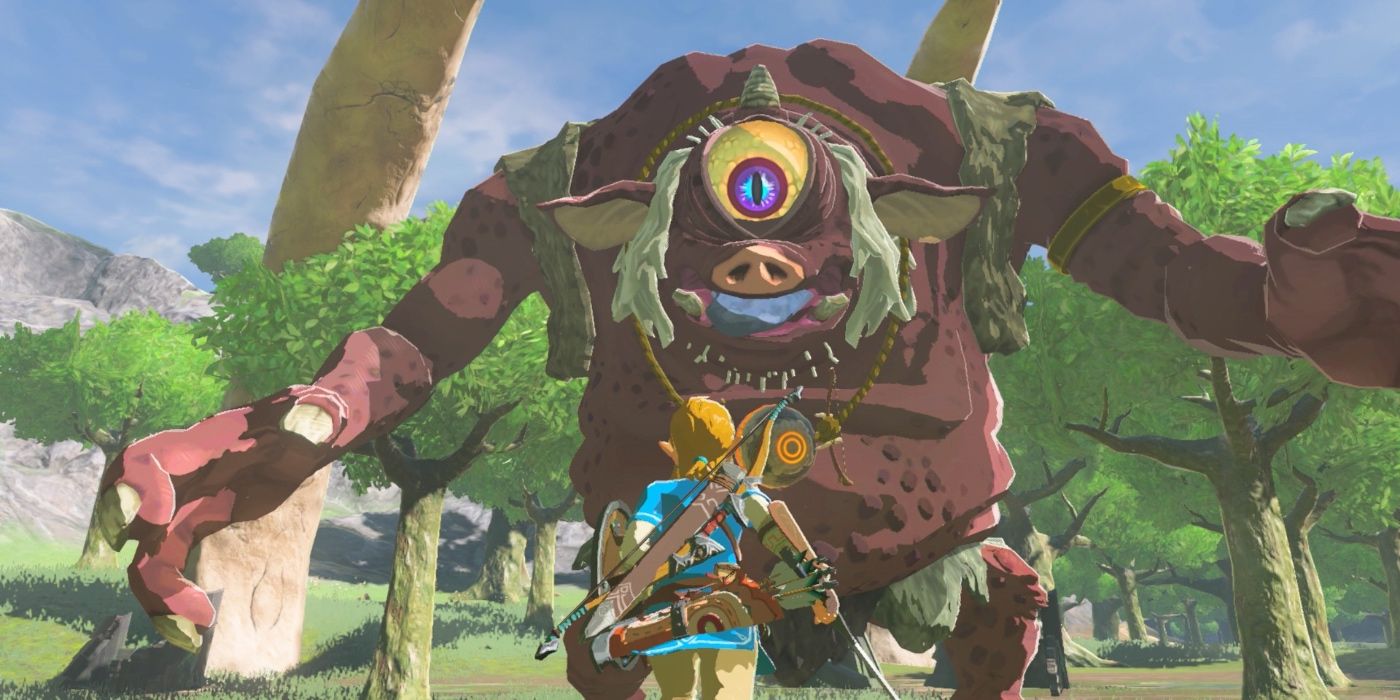 Even though it is a Nintendo game from The Legend of Zelda franchise, you might be surprised how many elements in Breath of Wild feel familiar. Even if you haven't played a Zelda game before, you will get invested in this game, you don't need to be familiar with other games in the series.
In this game, you play as Link, who must stop the deadly Calamity Ganon from destroying Hyrule. Familiar Zelda mechanics are present in this game, like puzzle-solving, side quests, and more. You can personalize your adventure and play it any way you want to, with a massive, sprawling, open-world to explore.
11

Far Cry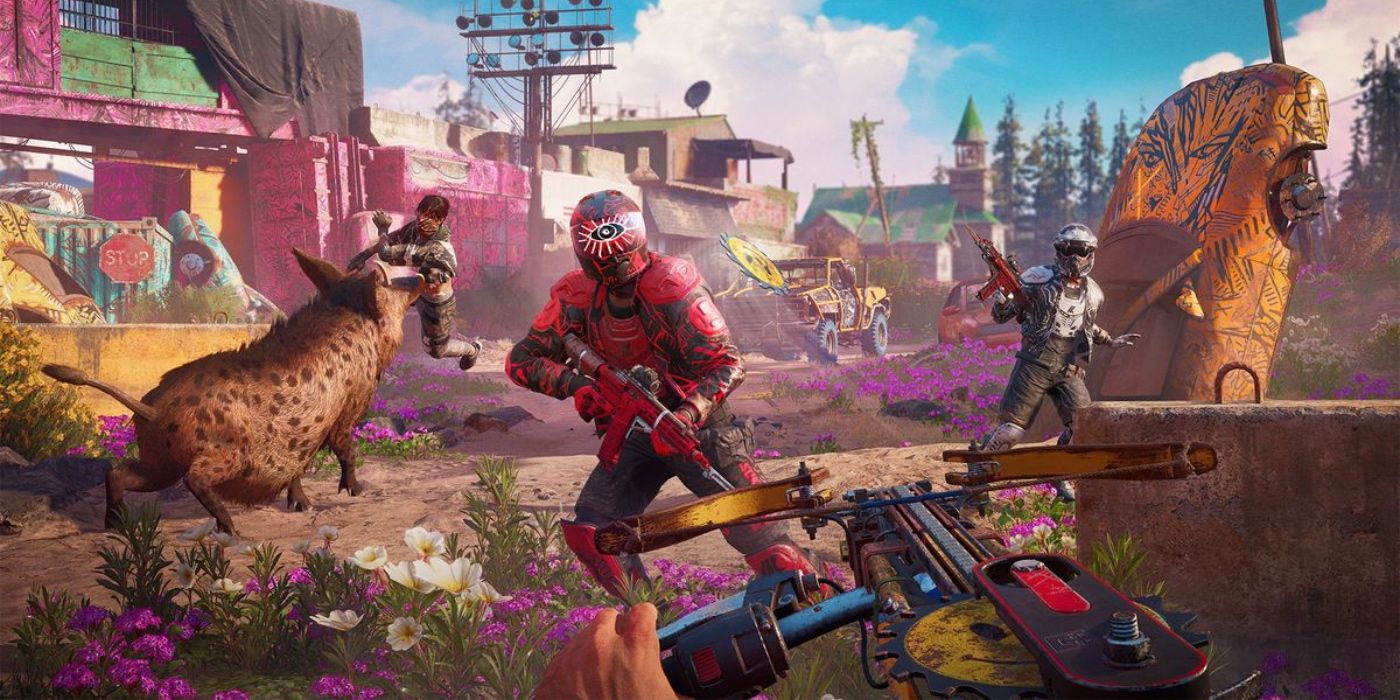 The Far Cry game series has some similar gameplay mechanics to Odyssey, although it is a first-person shooter rather than an open-world roleplaying game. That said, it has an intriguing storyline. The 2019 game, Far Cry New Dawn, is a narrative sequel to Far Cry 5.
We definitely recommend playing the entire series if you get the chance but Far Cry New Dawn does introduce some new roleplaying elements if that is something specific to your interests. Far Cry New Dawn focuses on the survivors of the nuclear collapse as they try to rebuild a community.
10

Assassin's Creed Origins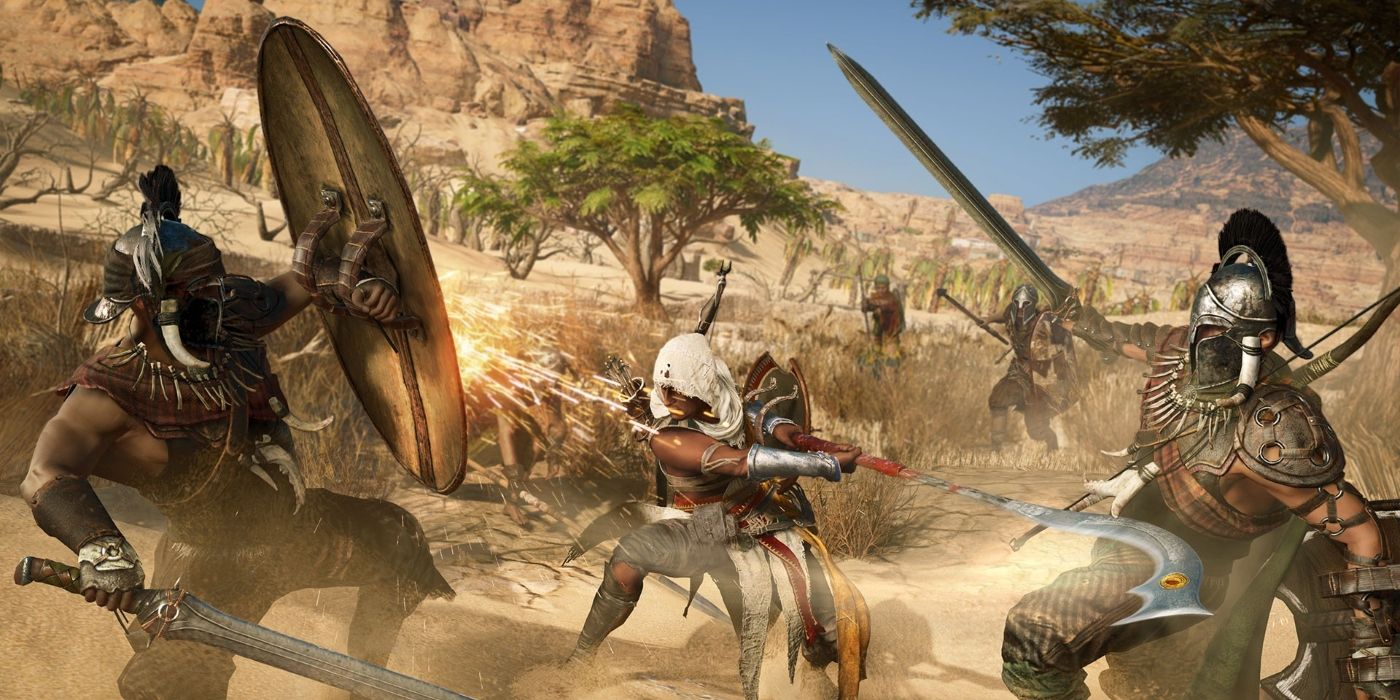 Like Odyssey, AC Origins is different from the preceding games in the franchise due to its open-world format. It is a roleplaying action-adventure game set in Ancient Egypt. You play as a Medjay named Bayek. The game is not as massive as Odyssey is but the story is rich and fulfilling.
The side quests in this game also leave something to be desired but overall, Origins is one of the best Assassin's Creed games and it will provide you with plenty of hours of adventure, including the DLCs, one of which revolves around the curse of the Pharoahs.
9

Shadow of the Tomb Raider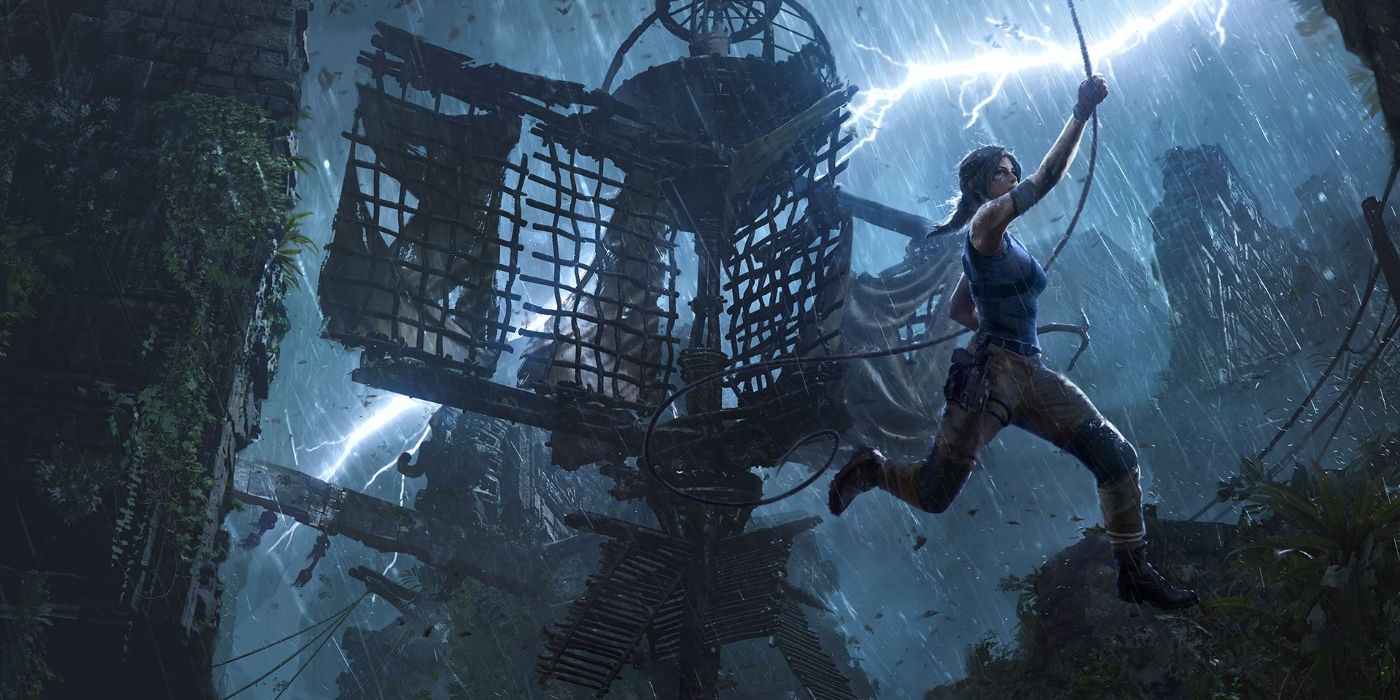 The thrilling conclusion of the 2013 Tomb Raider series sees Lara Croft attempting to stop the Mayan Apocalypse, something she inadvertently caused. Lara is at her fiercest in the third game in the series. She must journey into the Peruvian Jungle to track down a lost artifact before Trinity can get their hands on it.
The game has less combat than the previous games, but they double down on the puzzles and exploration, which is more in-line with the original series anyway. Lara Croft is a tough heroine, just like Kassandra. It also has some similar gameplay mechanics to Odyssey.
8

Red Dead Redemption 2
Become an outlaw and play as Arthur Morgan in this epic new open-world roleplaying game from Rockstar North. Fans of the first Red Dead Redemption will undoubtedly want to play this game as it serves as a prequel to the previous game. Like Odyssey, Red Dead Redemption 2 is also a massive, sprawling, open-world game.
Fans of both games have gone back-and-forth on which one is better. Ultimately, that will be up to you decide. Both games are gigantic, as in, they will take you hundreds of hours, potentially more, if you're hoping to achieve 100% completion.
7

God of War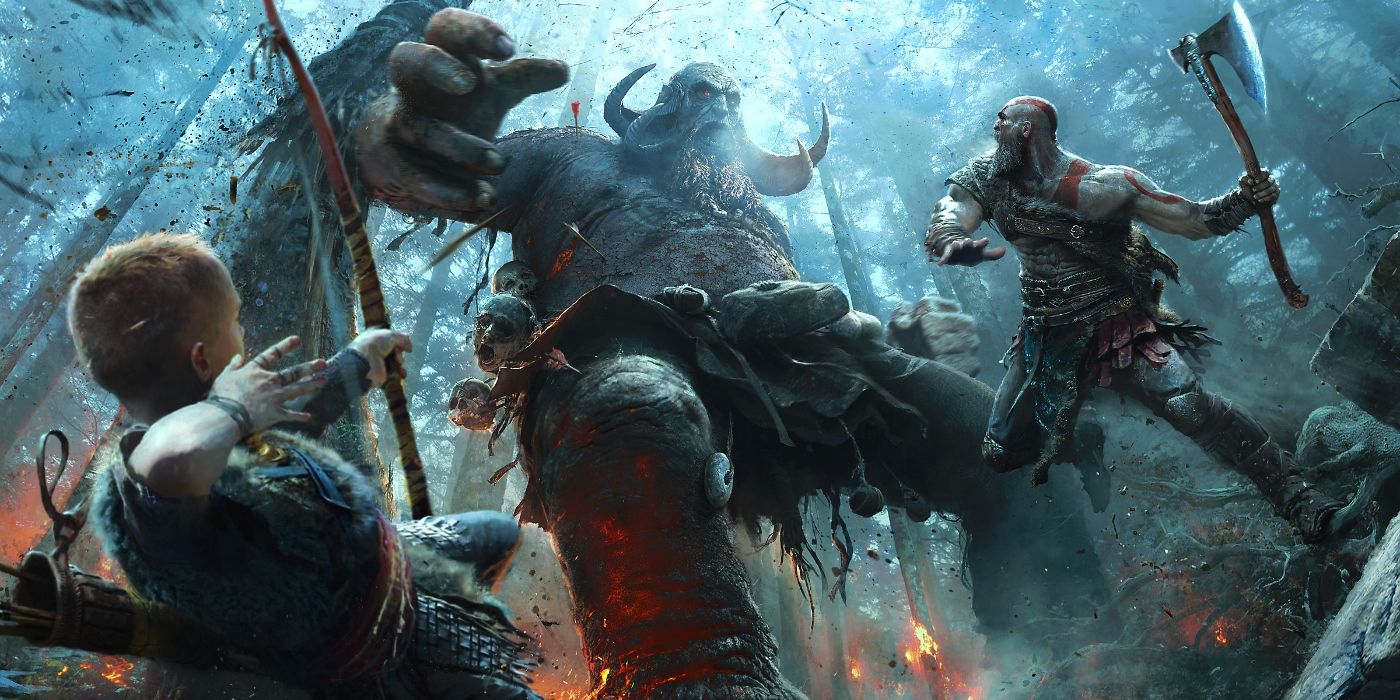 Assassin's Creed Odyssey is all about Ancient Greek. It dives heavily into the mythology and intrigue of the period. God of War is immersed in Norse mythology. If the story of Odyssey entranced you, God of War should be of great interest too. You'll play as Kratos who is traveling with his young son, Atreus.
You embark on a journey to deliver the ashes of his wife and Atreus's mother to the peak of the nine realms. In the process, you'll encounter fantastical beings from Norse mythology and even catch many references to famous figures like Odin, Thor, and Loki.
6

The Witcher 3: Wild Hunt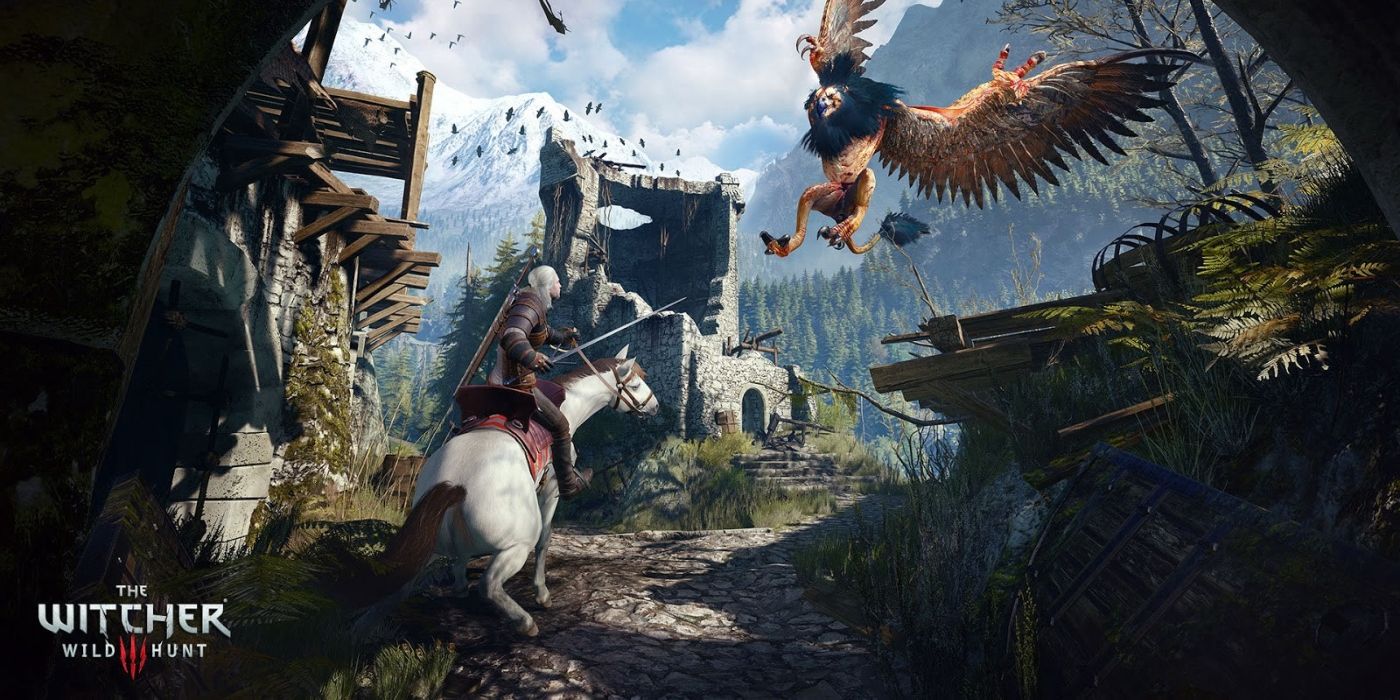 Assassin's Creed Odyssey is incredibly fun but it doesn't quite compare to the depth of storytelling you find in The Witcher 3: Wild Hunt. The best part is, you don't need to have played the other games in the series to fall in love with The Witcher 3.
Although, the games are based on a popular book series that is certainly worth reading. The books will also be adapted into a Netflix series coming out this winter. Now is the perfect time to play the game and embark on one of the most memorable dark fantastical journeys of your gaming career.
5

Sleeping Dogs
Sleeping Dogs is set in a faraway universe, worlds away from Assassin's Creed Odyssey. Instead of Ancient Greece, your journey begins in contemporary Hong Kong. You play as an undercover cop named Wei Shen. Your goal is to infiltrate the Triad organization. The game utilizes parkour, fighting, and shooting.
You will need to complete various missions to beat the game but you can also feel free to explore the open-world around you if you prefer. Like the mercenary system in Odyssey, depending on what you do, you could get "heat" put on you by the police.
4

Horizon Zero Dawn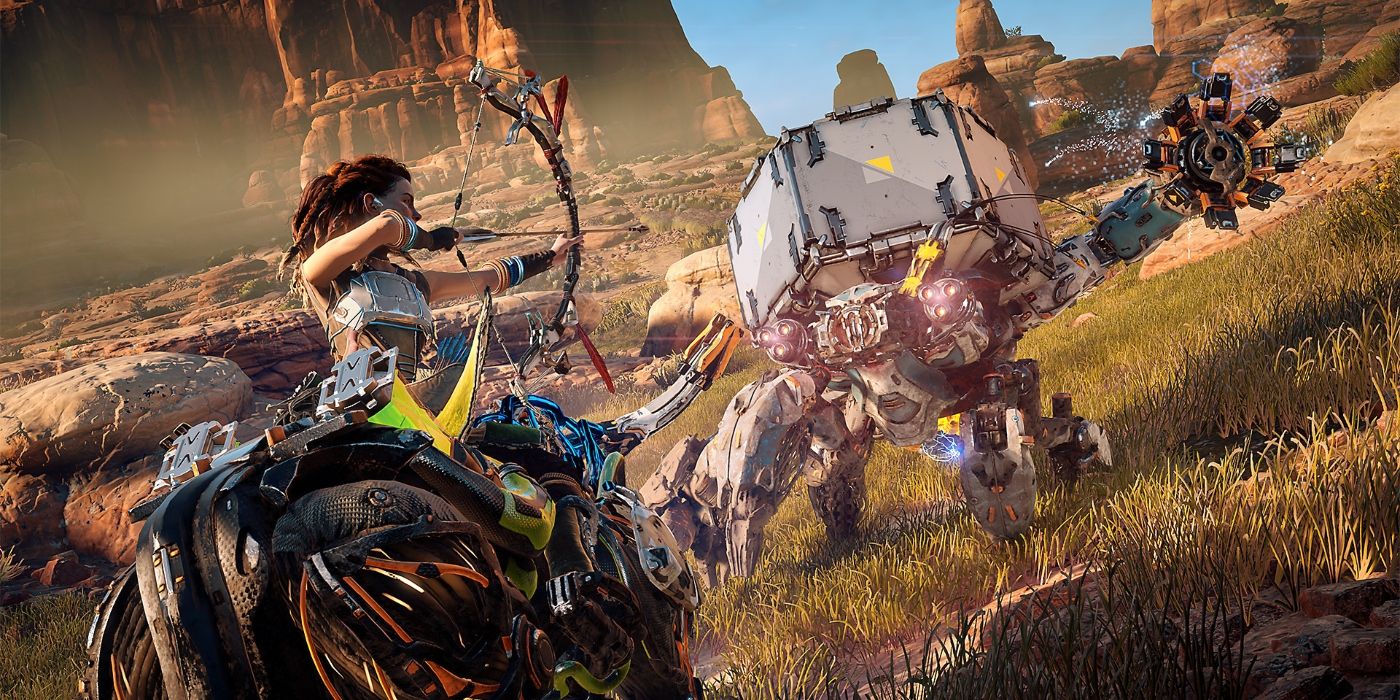 If you love Kassandra then you need to meet the protagonist of Horizon Zero Dawn, Aloy. Released in 2017, Horizon Zero Dawn is one of the best roleplaying games of all time and it has an incredibly intriguing story.
You'll find yourself engrossed in the tale of the Old Ones and Aloy's journey to uncover the truth of her past and where she came from. The game is set in a world where machines have the run of the land. You'll need to collect various weapons and armor to equip yourself against the variety of machinery. There is a high focus on exploration and combat.
3

Monster Hunter World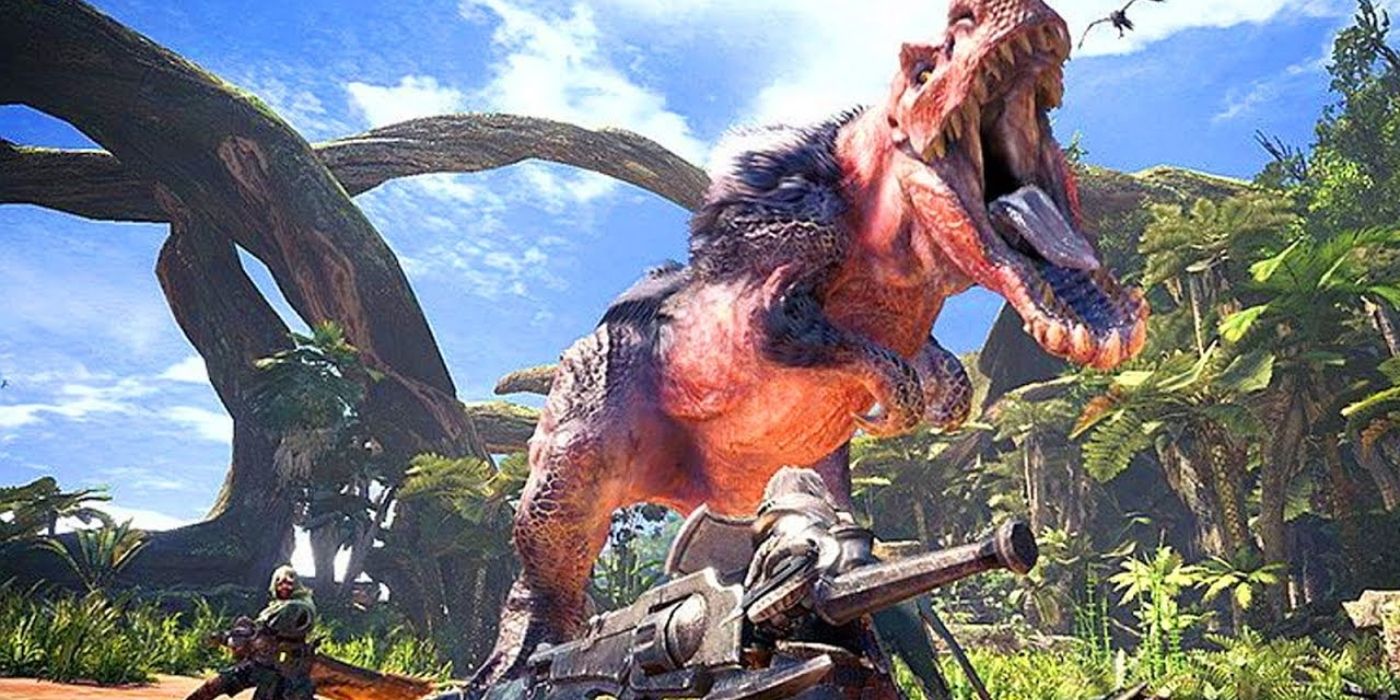 Monster Hunter World is similar to Horizon Zero Dawn with its focus on hunting down on monsters. If you enjoyed the side quests in Odyssey that lead you hunting down legendary animals, then Monster Hunter World will surely appeal for you.
It is also a game that heavily involves multiplayer if you wish to get involved in the online portion. You take on the role of a Hunter, and your goal is to hunt down the monsters in the various environments. Your goal is to craft new weapons, armor, and more. You can hunt alone, or in groups.
2

Dragon Age: Inquisition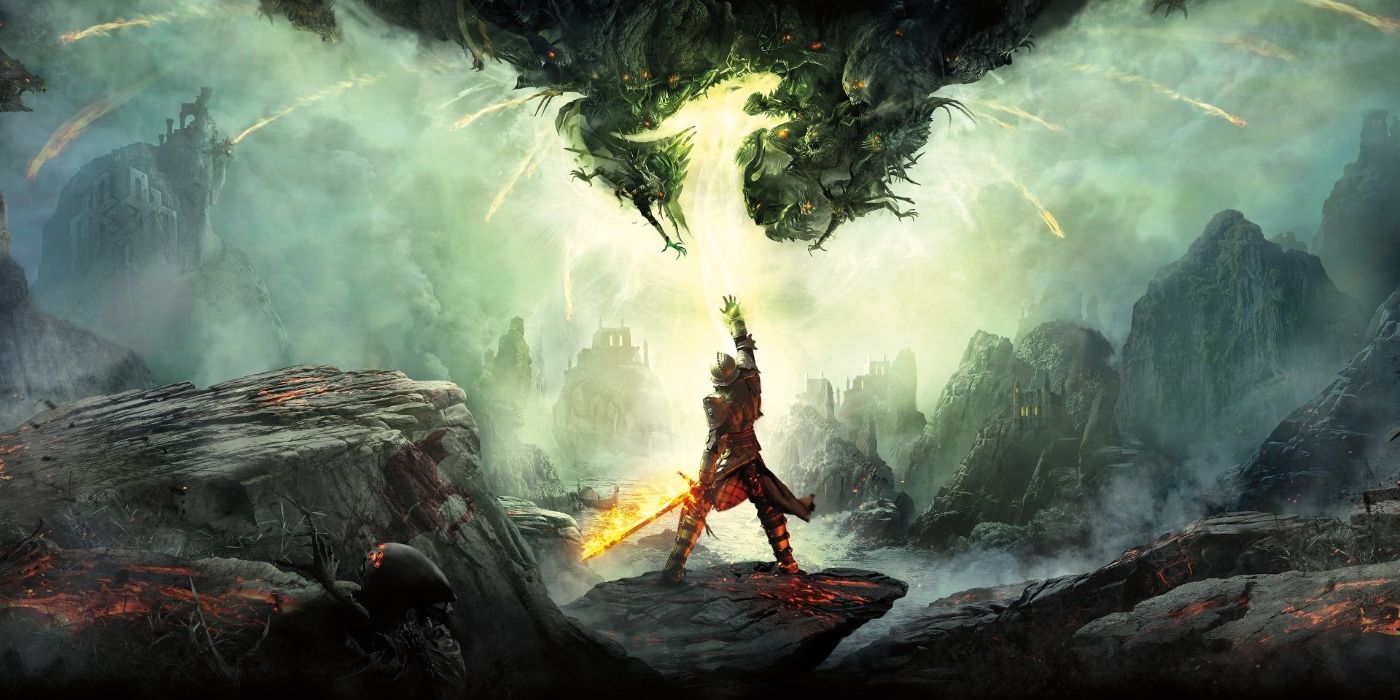 If you are familiar with the Dragon Age franchise, then you may have already played Inquisition, if not, then you should consider it. In Inquisition, you'll play as the Inquisitor, a character who must go on a journey to settle the civil unrest in Thedas due to mysterious tears in the sky known as breaches.
These breaches have begun unleashing deadly demons into the world and you'll need to fend them off to protect the citizens. Inquisition is also highly customizable so you can change the look of your Inquisitor at the beginning of the game. Like Odyssey, this is an open-world game with plenty of exploration and side missions.
1

Sekiro: Shadows Die Twice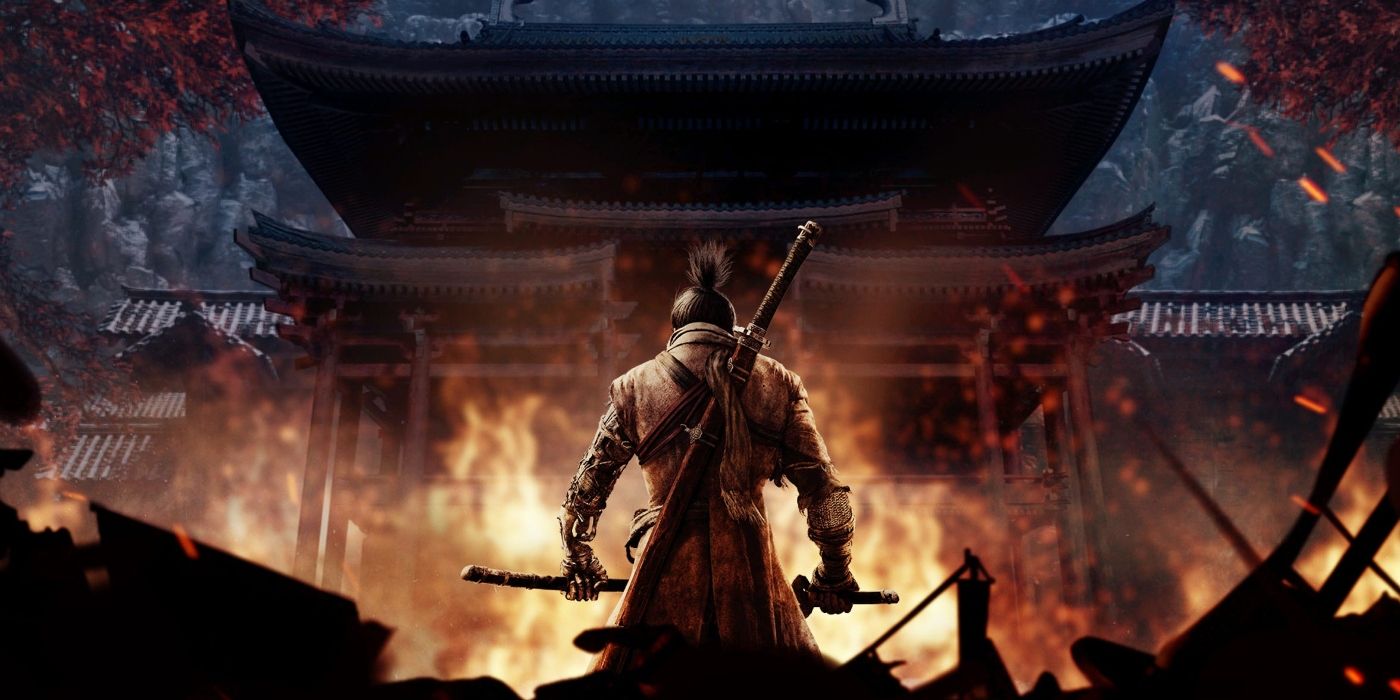 A big part of playing any Assassin's Creed games is stealth. If stealth is something appealing to you, then you'll be pleased to know it is a major component of Sekiro: Shadows Die Twice.
The game takes place in the fictionalized world of Sengoku in Japan. You play as a shinobi named Wolf who is seeking revenge on a group of samurai that kidnapped his lord. It is a difficult game, more so than Odyssey, but if you're happy for a challenge then you'll certainly want to try Sekiro.
Source: Read Full Article