Anamanaguchi Will Stream Scott Pilgrim Concert, Vinyl Release Announced
They are Anamanaguchi and they're here to make you think about death and get sad and stuff! Well, that's probably not right, but they will be performing their Scott Pilgrim music live on Ubisoft's streaming channels Thursday at 10am PT. A vinyl is also available for pre-order right now on Limited Run Games.
Not too many details are around about the launch day concert for Scott Pilgrim vs. The World: The Game Complete Edition, but we do know the creator of the series Bryan Lee O'Malley will be present.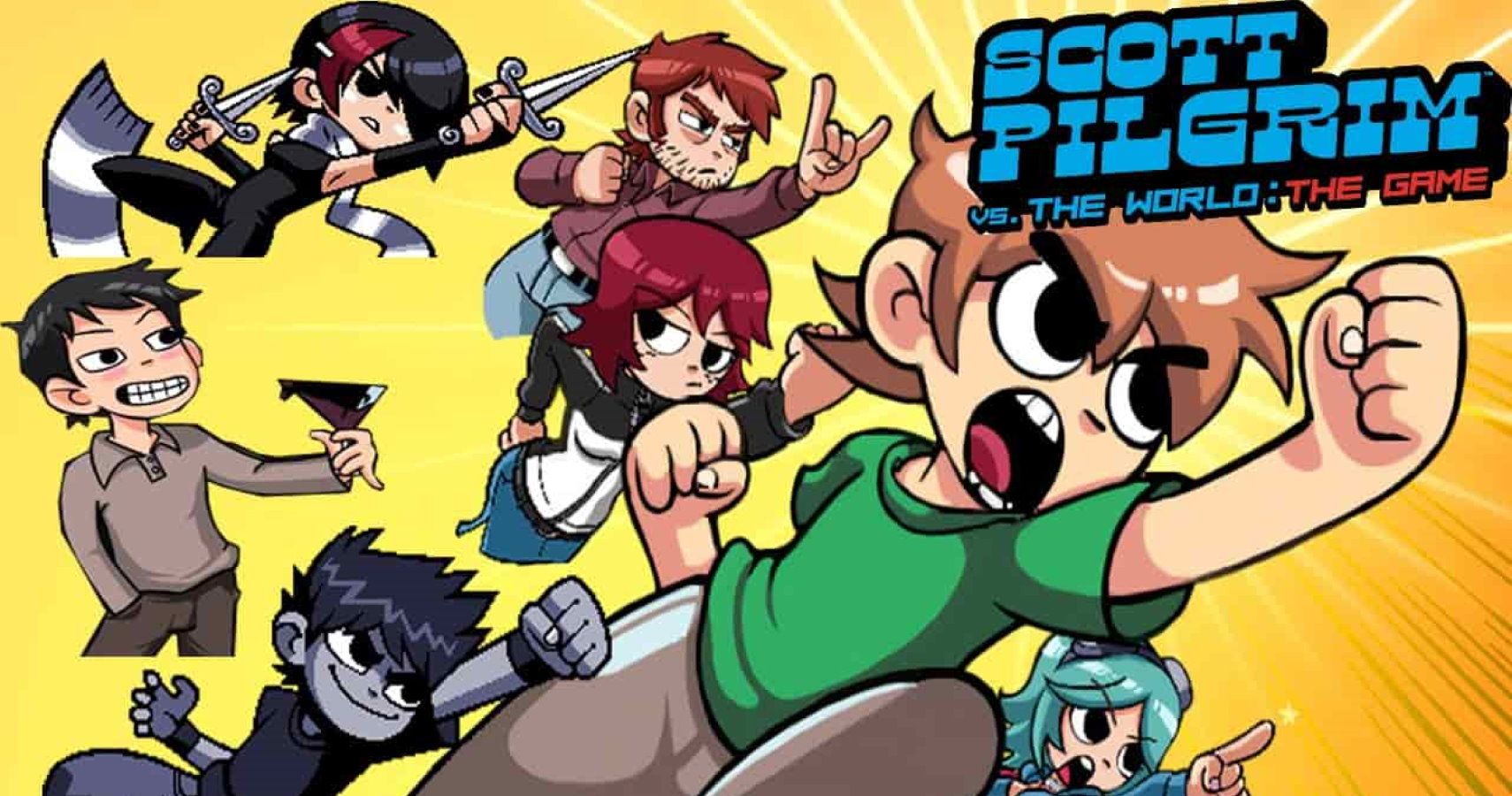 Limited Run Games is now selling the full Scott Pilgrim vs. The World: The Game soundtrack on LP and 10 inch vinyl and this particular version will be exclusive to the retailer. The art on the jacket is brand new and features many Scott Pilgrim characters having a good time. You can get it alone for $34.99 or with an Anamanaguchi shirt designed by Christy Frisby attached in a bundle for $54.99. They claim on the store page that all the profits will go to the band. Siliconera reports that they're expected to ship between June and July 2021 but preorders will be available until February 23.
This is not all that Limited Run Games is releasing in celebration of Scott Pilgrim returning to consoles. The game will be forever immortalized within a physical release. Fans of the game can now preorder a standard edition, classic edition (that comes with a SEGA Genesis style clamshell box), and the K.O edition that blows our minds with a pop-up concert in a suitcase-style collector's case. The covers also reference the Sonic series, which is a nice touch. Amazing stuff, but it does cost a pretty penny. They're available for the Switch and PS4 platforms; an Xbox One release is also planned for the future.
Scott Pilgrim vs. The World: The Game Complete Edition releases on January 14 for the PS4, Switch, Xbox One, Stadia, and PC. It will come with all of the DLC, including Knives Chou and Wallace Wells as playable fighters.
We're still hoping other beat-em-up titles like TMNT: Turtles in Time and The Simpsons Arcade Game shine back into the limelight, but for now, we're happy to punch and kick thugs as Scott Pilgrim.
Source: Read Full Article