Assassin's Creed Valhalla: All Of The Sickles
There was a new weapon category added with the release of the Wrath of the Druids DLC for Assassin's Creed Valhalla, and it is called the Sickle. It is something that the Druids you fight will often use against you, but now you can have one, or even two, for yourself. They have stats similar to daggers, but they are even lighter making them extremely deadly in your hands.
There are only two Sickles to choose from and the stats for your weapon might differ depending upon what you have unlocked in your skill tree. You deserve to be armed with the best weapon in your hand, and the Sickle might just be the blade you need.
Bone Sickle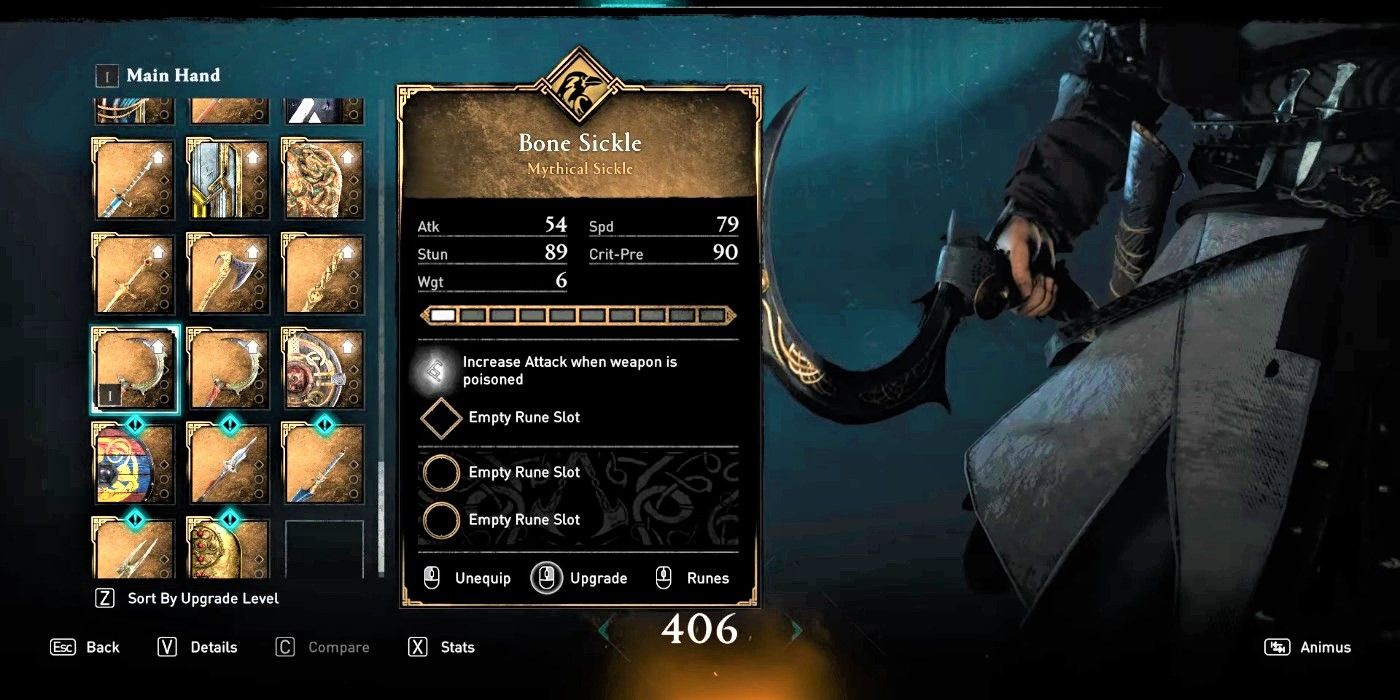 Location: Black Pig's Dyke, Ulster
If you want to acquire the Bone Sickle, you must defeat a new legendary animal called the Black Stout Boar. This animal is massive, and it has an insanely high power level of 453, but it is beatable.
You can find this creature in the southern portion of Ulster, and the perk associated with this weapon makes it well worth it if you love poison. Your attack will be increased when your weapon is poisoned, which is great for those who are passionate about using this particular ability.
The best way to defeat it is to use a ranged build and hit the weak points located on its legs. You want to avoid its tusks at all costs because one hit from this high-powered animal will end the fight.
This Sickle is great for those who prefer to use a light build, and as an added bonus it will start out as a mythical weapon.
Stats
Attack: 54
Stun: 89
Speed: 79
Critical Chance: 90
Weight: 6
Ceremonial Sickle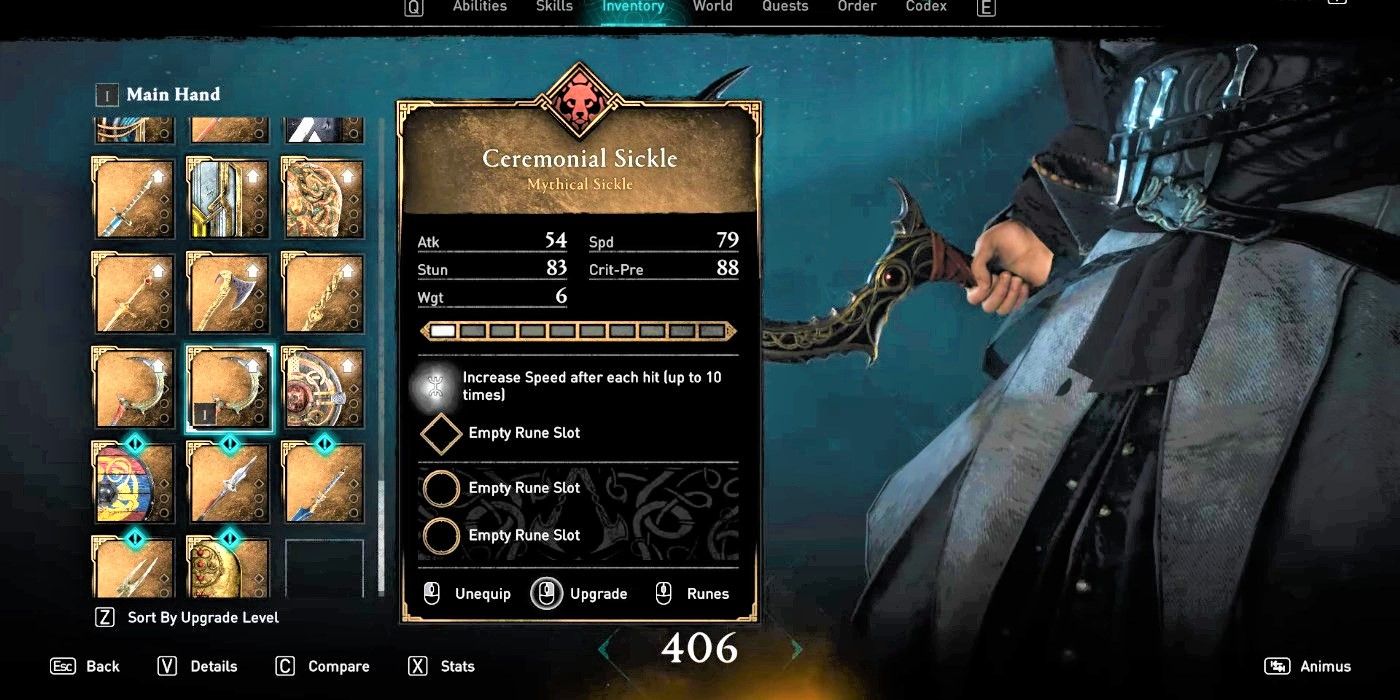 Location: Lackanscaul, Connacht
The Sickle is at its best when you hold one in each hand, which is why you should also look to acquire the Ceremonial Sickle. It comes with a perk that increases your speed after each hit, and this can be stacked up to ten times.
You will be tearing down enemies like the pros and even the hardest bosses you face won't feel like a challenge. Its stats are a little worse than its predecessor, but its perk makes up for this discrepancy.
This weapon can be found in a location called Lackanscaul, which is in the southwest portion of Connacht. The place is littered with Druids so you will have to take them out before you can take your prize.
There will be a small alcove in the side of the rock where the chest will be located. All you have to do is loot this, then start using your new weapon to destroy your opponents after you start your journey across Ireland.
Stats
Attack: 54
Stun: 83
Speed: 79
Critical Chance: 88
Weight: 6
Source: Read Full Article