Assassin's Creed Valhalla Pre-Order Guide
Ubisoft has announced that Assassin's Creed: Valhalla will be the next game in the series, and as is quickly becoming the norm with AAA developers, consumers have several options for how they want to experience the game. While some titles release with a single edition, or a standard and a collector's edition, Ubisoft has announced five distinct versions, each with different levels of game access and collectibles, as well as access through Uplay+ in its monthly subscription plan.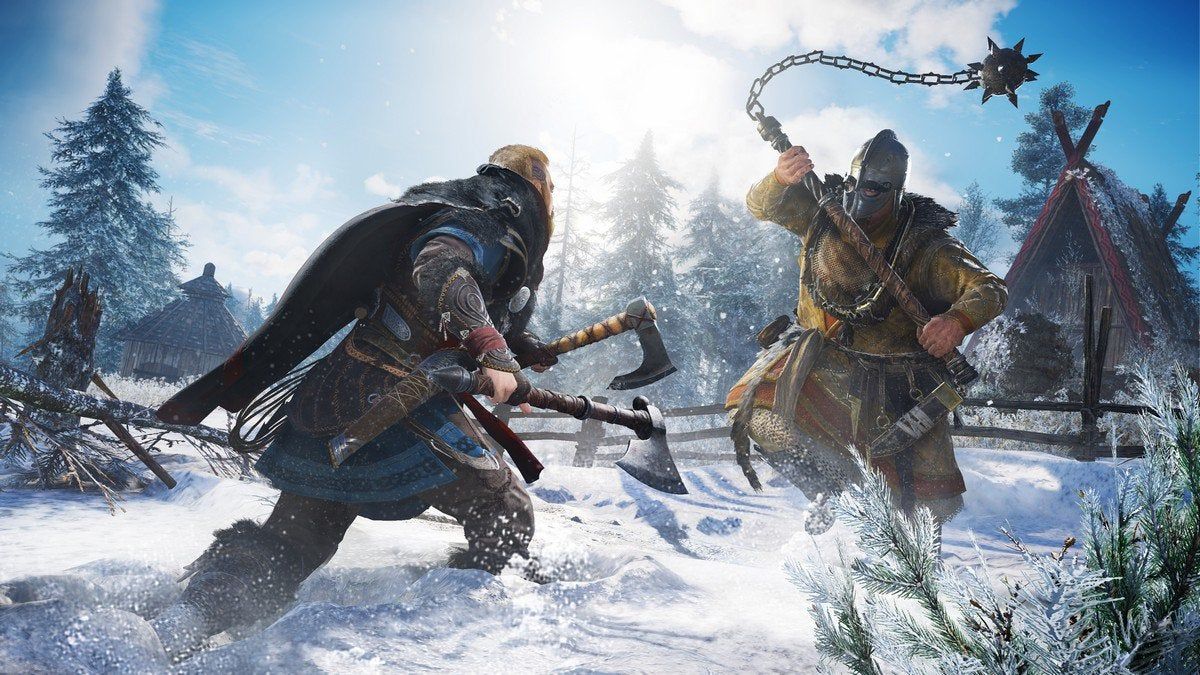 Standard Edition
Priced at $59.99 USD, this is the base game with nothing extra. Players will experience the main story from beginning to end, and most will find this to be more than enough. However, we are not yet aware of what a Season Pass will entail or if will be worth the price of admission.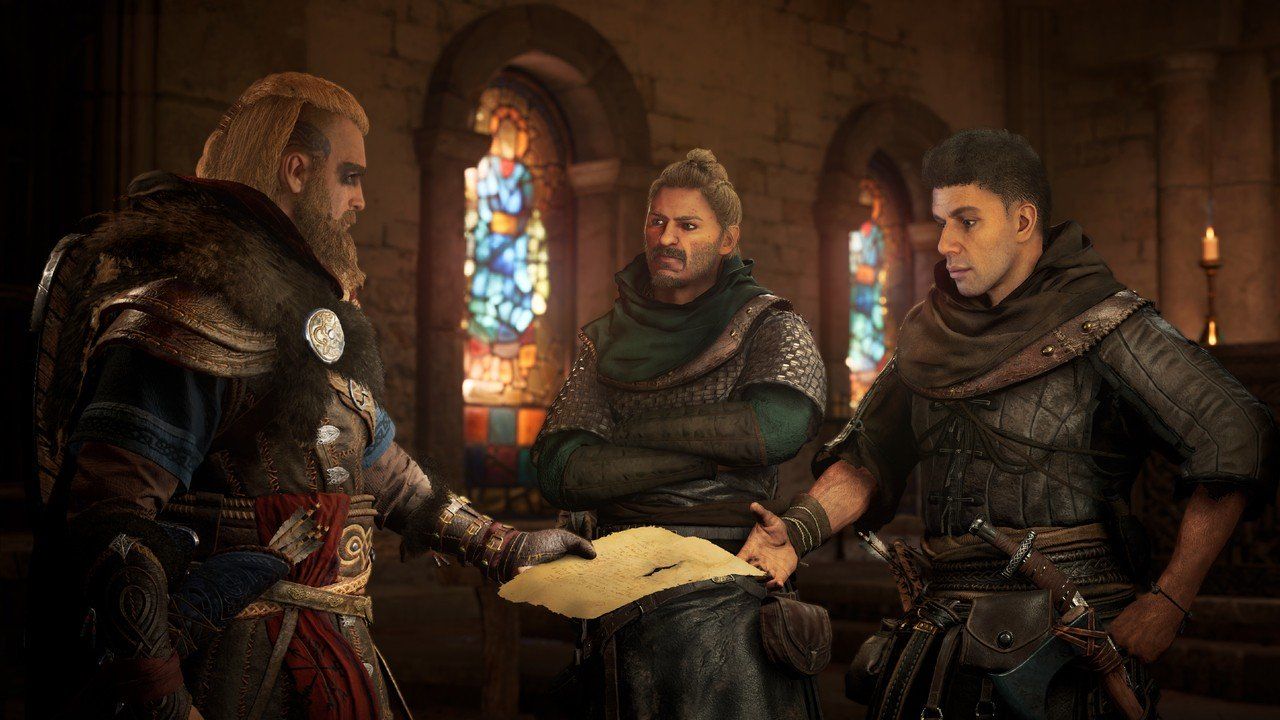 For example, Assassin's Creed: Odyssey featured additional mini campaigns, which were well made and a great way to wrap up the main story, but also featured the remastered version of Assassin's Creed III. Most people would look at that and see great value in the Season Pass, so waiting a bit longer for more information might be the smartest move here.
Gold Steelbook Edtion
Physical collectors have not been forgotten with Valhalla, as the Gold Steelbook Edition contains the same features as the Gold Edition with a great looking steel case to display with other collectibles at home, and is priced at $109.99 USD.
Ultimate Edition (Digital Only)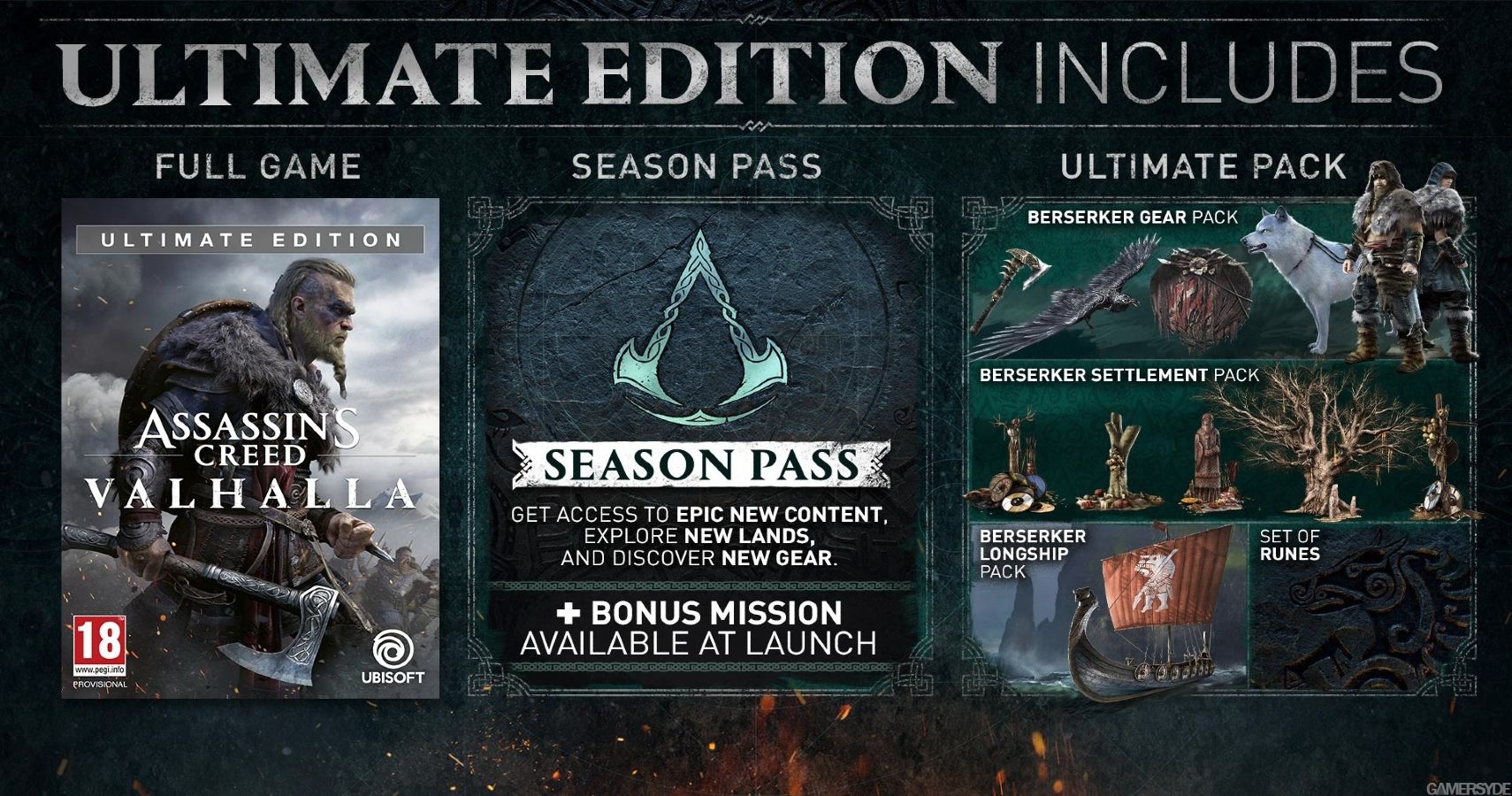 The Ultimate Edition, priced at $119.99 USD, is for players who want everything, featuring the same bonuses of the Gold Edition and included the Ultimate Pack. This features several cosmetic items for Eivor and his pet raven. This includes new skins for a bearded axe, an Ursine Light Shield, a wolf mount named Hati, and a distinct armor set, the Berserker Gear. Ubisoft has yet to reveal if these items can be obtained in any other way, and they are probably going to remain gated behind the purchase of this Ultimate Edition only. As it is online only, there will probably be an option to upgrade versions from Standard or Gold to unlock these cosmetics, as if often the case in other games.
Collector's Edition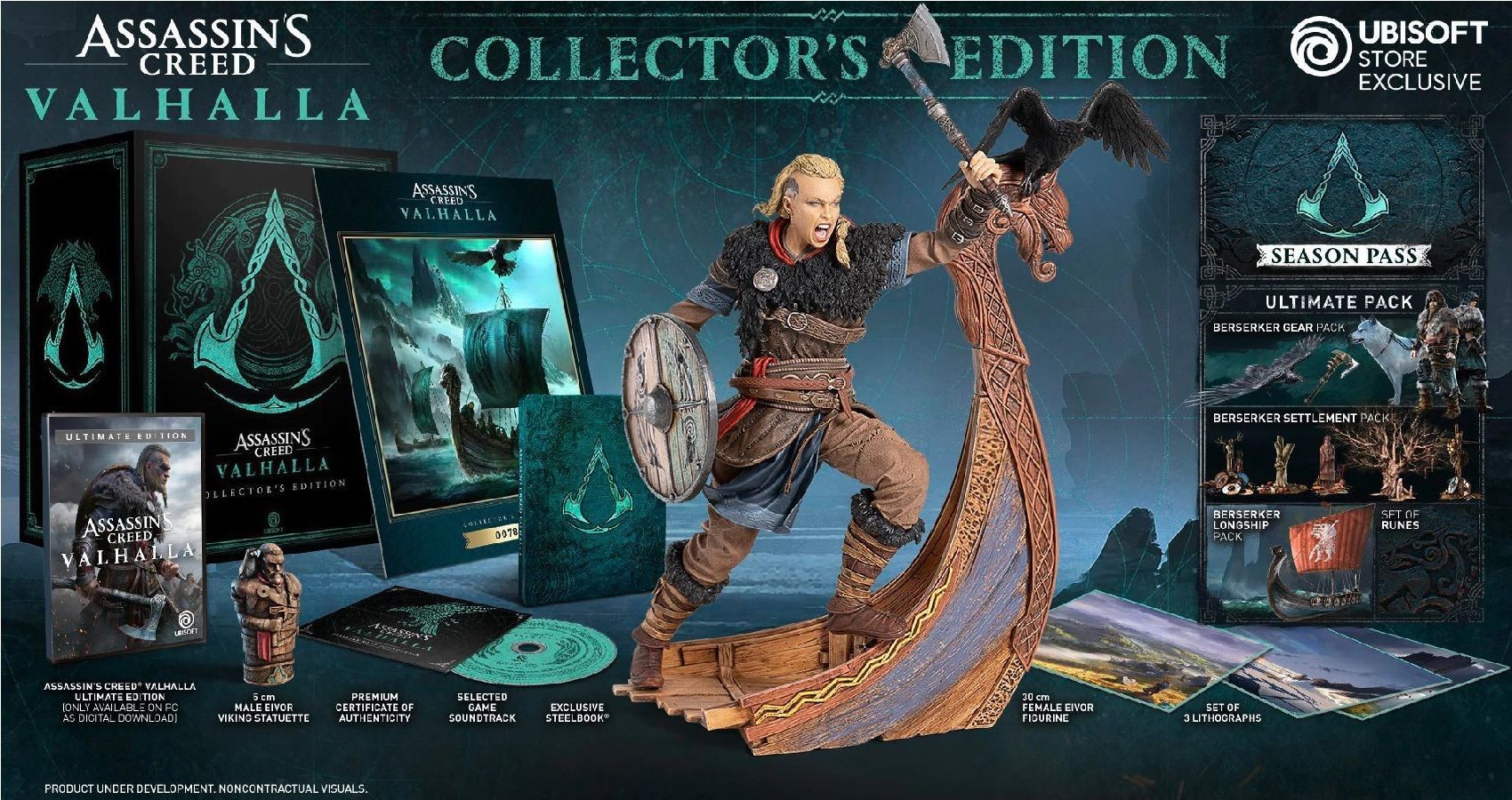 The Collector's Edition has it all — and it better, given its $199.99 USD price tag. This version features all the in-game bonuses as the Ultimate addition as well as the Gold Steelbook, along with a 30 cm statue of Eivor at the prow of her longship, a 5 cm Viking statuette of Eivor, the OST on disc, and a numbered set of three lithographs with concept art and a certificate of authenticity. As is often the case with these Collector's Editions, they are highly sought after and are currently sold out on the Ubisoft store.
Uplay+
Finally, Uplay+ members will have access to the base game, Season Pass, and Ultimate Pack for as long as they are subscribers to Ubisoft's online service. Priced at $14.99 USD per month and including unlimited access to the range of Ubisoft games in their catalogue, this might be the best option for some players who want to experience everything the developer has to offer. As is often the case, players may be able to purchase the game at a discount later or while they have a subscription available.
Source: Read Full Article