At $13 Million And Counting, Frosthaven Is The Most Funded Kickstarter Board Game
Frosthaven is at $13 million in Kickstarter funding, making it the biggest board game project to ever hit Kickstarter.
Frosthaven's Kickstarter began in March and within a few hours had shattered its funding goal by raising $2.8 million. After that, the sky truly was the limit as funding levels increased into the stratosphere.
By the time the Kickstarter backing period closed on May 1, Frosthaven had raised almost $13 million – $12,969,162, to be precise. That beats out the second most funded board game on Kickstarter, Kingdom Death: Monster 1.5, which raised $12,393,139. It also makes Frosthaven the third biggest Kickstarter across every category, just behind 2014's Coolest Cooler at $13.3 million.
For those unaware, Frosthaven is the sequel to Gloomhaven, another extremely successful Kickstarter-funded board game that went on to become the top-rated board game of 2017. Frosthaven is designed to be a bit more accessible and less intimidating for newcomers while still providing an hours-long fantasy experience.
In Frosthaven, you play as a group of mercenaries at the titular Frosthaven outpost trying to fend off assaults from the many dangerous denizens of the frozen wastes. You'll fight deadly creatures such as Algox and Lurkers, as well as ancient machines that now roam the tundra after their armies were crushed in a long-forgotten war.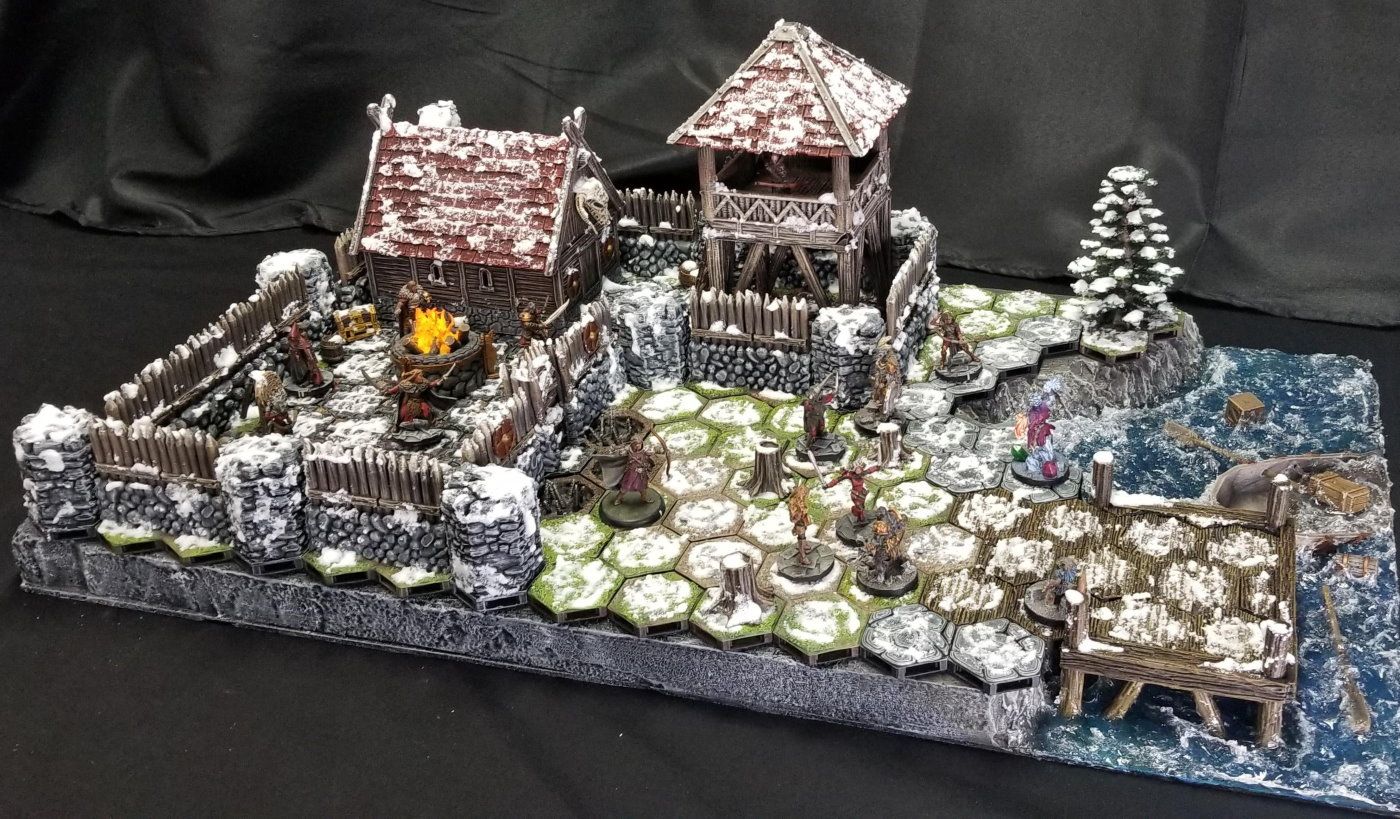 Game deliveries are expected to begin in December of this year. If you missed the Kickstarter period, you can still pre-order the game now, although you'll miss out on some of the need perks that backers received.
Source: Read Full Article