Classic Shooter Fear Gets Gorgeous HD Texture Pack
The quality of graphics being produced by next-gen consoles is inspiring modders to revamp their favorite classics. Fear is the latest title to receive a makeover from a modder, who has announced that an AI-enhanced HD Texture Pack is on the way for the FPS survival horror.
Taking on the feat is modder Rivarez, who revealed that the new textures had been created using the neural network Topaz A.I. Gigapixel to bring a greater sense of realism to the original game textures. With no release date in sight for the HD Texture Pack, fans of the game will have to make do with Rivarez's screenshot comparison compilation until it appears. The collection features side by side images of the original textures and Rivarez's enhanced textures.
Related: F.E.A.R. Online: How A Failed Free-To-Play Shooter Killed The Series
Most AI-enhanced Texture Packs focus on retaining the game's original style to enhance the title's unique ambiance instead of changing it. Fear is the perfect candidate for this type of alteration, as the original 2005 game is home to low-resolution images and fairly bland interiors. Rivarez's new textures increase simple things, like the details in stone and brick walls, wooden tables, and flooring. These adjustments may sound like nothing exciting on paper, but add a real difference to gameplay when your immediate surroundings are not a blurry mess.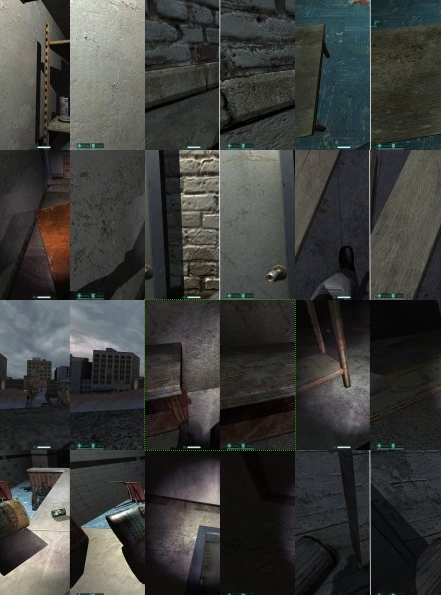 Foofighterfoos on Reddit claimed that there was a modder who would promise an HD Texture Pack every year called Extreme Mod. When the modder's window came and went, people labelled the offer as a scam, which is why Rivarez's creation has been taken with a pinch of salt. Fans have agreed that this current Texture Pack looks genuine, however, and they are hopeful for an imminent release.
Fear has received three titles under its main series, with two expansion packs given to the original title in 2006 and 2007. The narrative focused on a special forces team tasked with containing a supernatural phenomenon, led by a paranormal force in the shape of a young girl. A mini-series spin-off titled Panics was directly inspired by the survival horror game, which consisted of five episodes and centered around a new arrival to the Bravo team.
Source: Read Full Article