Cyberpunk 2077 – How To Get Skippy, The Talking Gun
Did you know that there's a talking handgun in Cyberpunk 2077 called Skippy? It's a unique weapon that has its very own AI – which, of course, is named Skippy – and is capable of conversing with you, which it does via a holographic bullet with a smiley face on it that is projected out of the gun itself. That's Skippy!
If you're wondering how to get Skippy the talking gun, as well as what to do once you obtain it, look no further than this guide. Here's where to find Skippy the talking gun in Cyberpunk 2077.
Cyberpunk 2077 – How To Get Skippy, The Talking Gun
To get Skippy the talking gun, you'll need to do a minor side job called Machine Gun, which you will unlock immediately after completing Playing for Time. If you set this as your active quest, you'll be able to make your way to an alley that is highlighted by a quest marker. The alley is in Vista del Rey.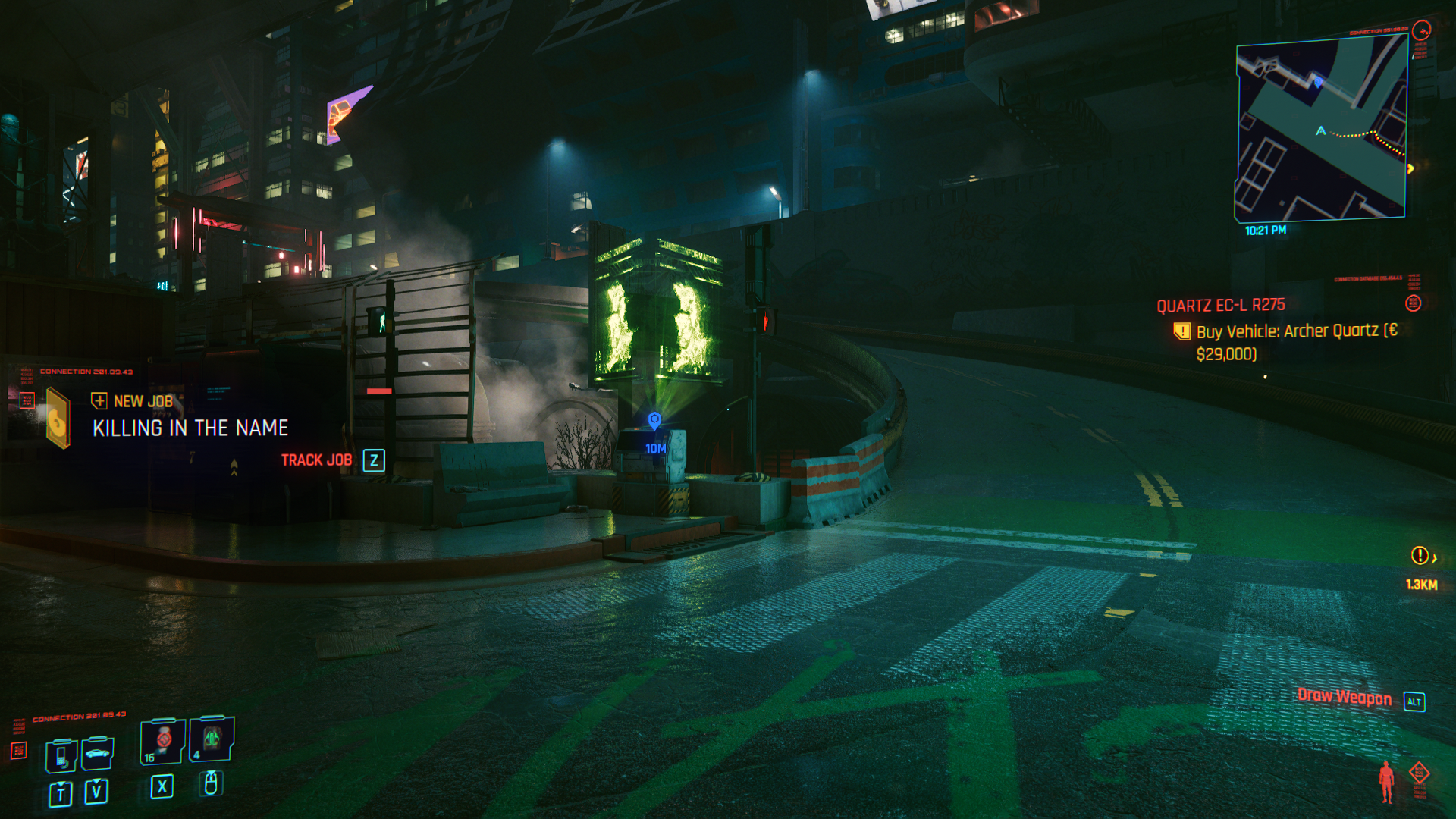 Once you arrive at your destination, you'll need to pick up a gun off of a dead body on the ground. As soon as you pick it up, you'll realize that there's something different about this gun – Skippy will project itself out of the handgun in all of its holographic glory and start yammering away about weird shit. Now you've got your talking gun, but that's not the end of the quest.
Skippy has two different shooting modes: Stone Cold Killer and Puppy-Loving Pacifist. The former fires a homing shot at enemies' heads, and obviously kills them, whereas the latter launches a non-lethal projectile at your target's legs.
The mode you select is what will ultimately determine the outcome of the quest. You see, Skippy is a bit of a dick, so once you take down 50 enemies, it will permanently switch to the mode you didn't choose. So if you want a non-lethal homing weapon, kill 50 folks with Stone Cold Killer enabled, or vice versa if you want something that actually does knock people's heads off.
There is one exception to this – if you choose the non-lethal mode and tell Skippy that you think "killing is wrong," it will agree with you and keep this mode enabled for the long run.
Eventually, Skippy will tell you that its original owner was Regina Jones – the same Regina Jones that regularly calls you from the NCPD. To mark the quest as complete, you'll need to go to the quest marker and return Skippy to Regina. However, you can also keep it for yourself if you want – you just won't be able to finish the quest.
There are loads of other unique and missable weapons in Cyberpunk 2077 too, so be sure to check out our guide to all of them at the link.
Cyberpunk 2077 is available for PC on GOG.COM, Steam and Epic, Xbox One, Xbox Series X|S, PlayStation 4, PlayStation 5, and Stadia from December 10, 2020. When you buy Cyberpunk 2077 on GOG.COM, 100% of your money goes to CD PROJEKT Group and supports their future projects.
NEXT: Cyberpunk 2077 Complete Guide And Walkthrough
These articles are posted in affiliation with GOG.COM. TheGamer received compensation from GOG Sp. z o.o. for affiliating these articles with their brand.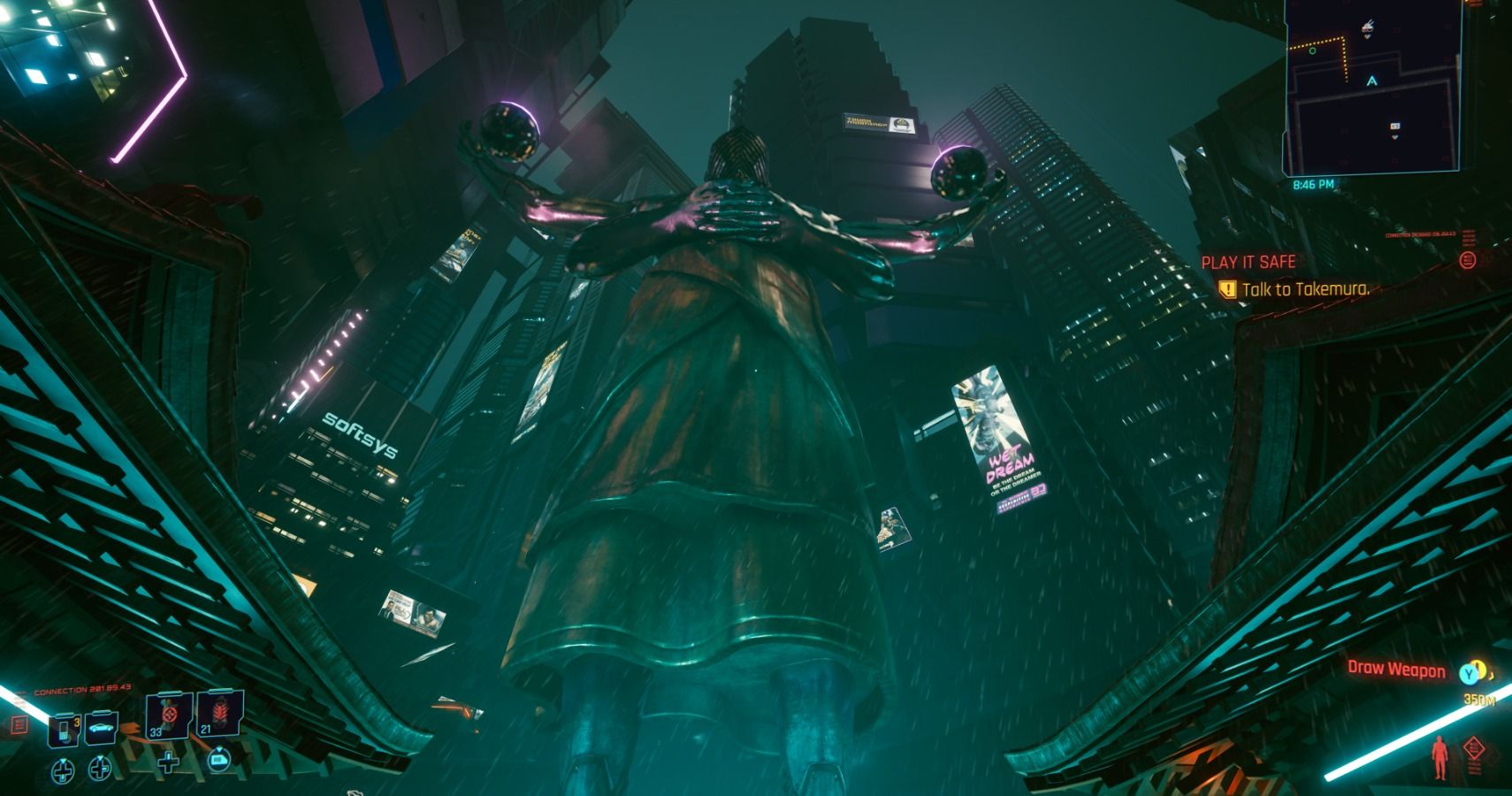 Cian Maher is the Lead Features Editor at TheGamer. He's also had work published in The Guardian, The Washington Post, The Verge, Vice, Wired, and more. You can find him on Twitter @cianmaher0.
Source: Read Full Article