Dead By Daylight Mobile Launching In The Spring, Pre-Registration Up Now
Great news from Behavior Interactive, in partnership with NetEase Games, as Dead by Daylight Mobile receives a North American release this Spring. Players can head over to the Google Play pre-registration campaign to get more news about the release, and to snag up to three tiers of rewards when the game formally launches.
For the unfamiliar, Dead by Daylight is a 4v1 multiplayer horror game that forces a group of survivors to work together to escape a nightmarish environment, all while being chased by a killer that must make sacrifices to the Entity — an almighty, benevolent being. The game first began with a series of original killers and has since expanded to iconic horror icons like Mike Myers, Freddy Krueger, and more recently, characters from Stranger Things.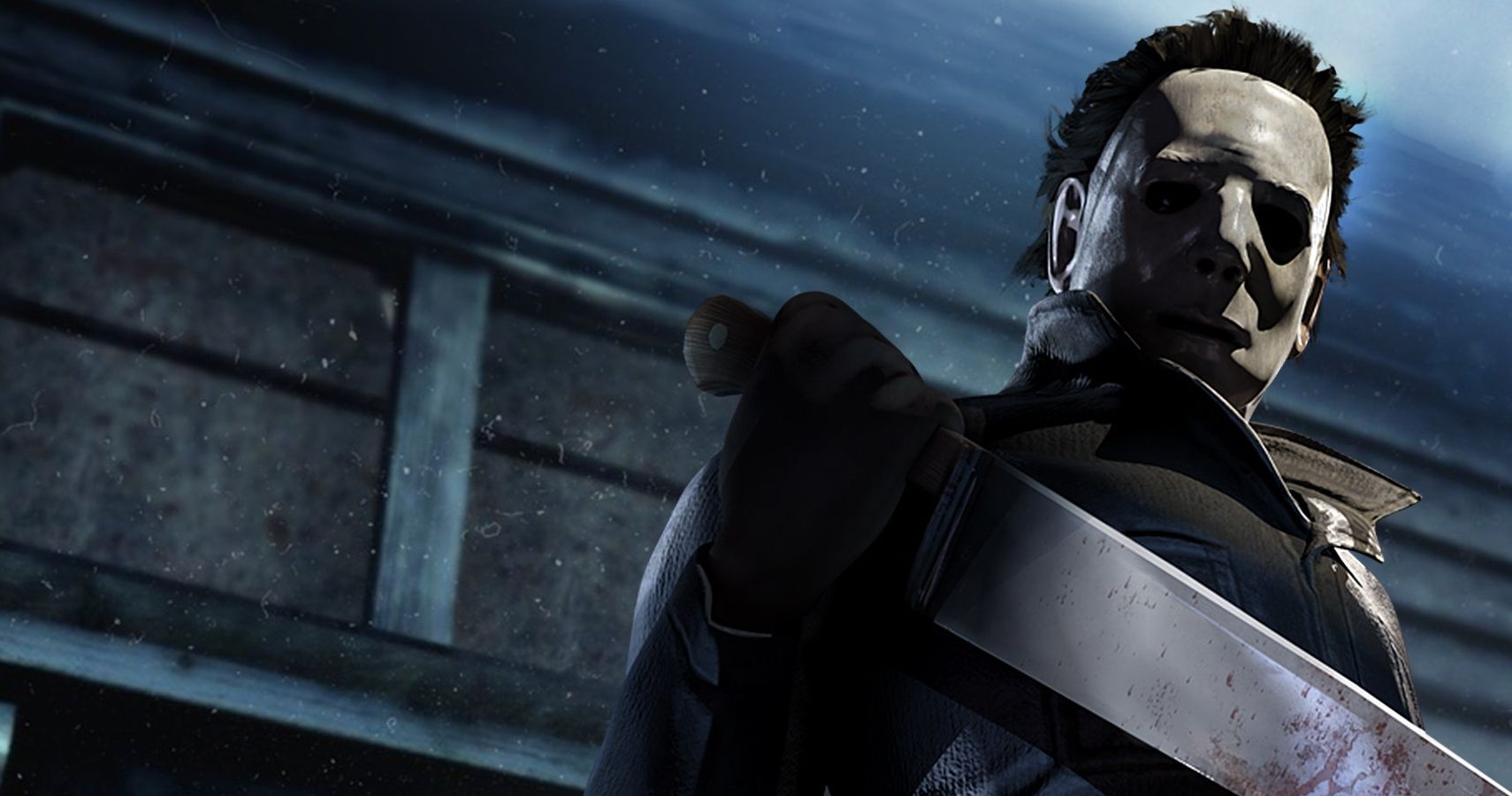 Speaking about the pre-registration, Game Director Mathieu Côté says, "Our fans have been eager for the launch of this title since we first announced it and we're happy to say our early adopters will be rewarded for their support and dedication. We're delivering a fully-fledged and definitive product on iOS and Android devices and fans can expect complete support and great content for a long time to come."
Players who pre-register will receive the following rewards, with tiers 2 and 3 unlocked if enough participants join before the official launch:
Tier 1 (500K pre-reg): Weekend T-Shirt | Surf Tone; Hooded Training Top; Two-tone Coat; The Scarecrow; 2000 Iridescent Shards
Tier 2 (750K): Watermelon Pants; Sports Leggings; Red Flash Boots; Marked Spike Maul; 3000 Iridescent Shards
Tier 3 (1M): Preppy Flat cap; Jogging Headband; Colorful Headscarf; Bill Overbeck; 5000 Iridescent Shards
Be sure to join to snag those great looking rewards! Android users can click here, and iOS users can click here for pre-registration.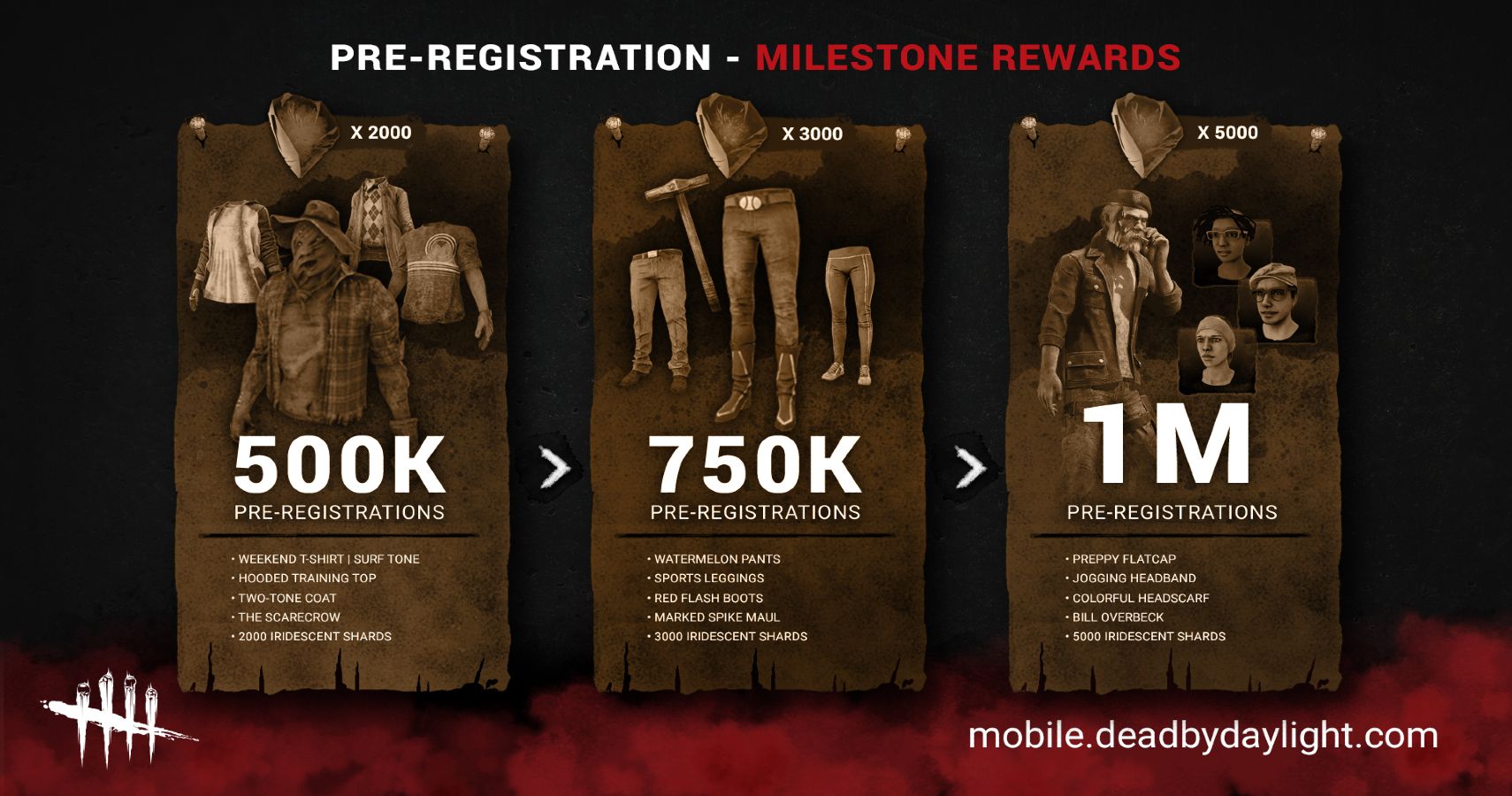 The mobile port of Dead by Daylight has been in the works for quite some time and has been available for beta play in several countries. The game will release in Asian territories following a different timeline due to distinct optimization and localization processes, which NetEase Games will reveal later this year.
For now, players will need to wait a bit longer for the mobile launch. In the meantime, there are countless streamers on Twitch who focus either on playing killer or survivor matches. One of the most wholesome streamers is Rupture, a survivor main who cosplays every Saturday as survivor William "Bill" Overbeck from Dead by Daylight, though most know him first from Left 4 Dead.
Be sure to head over and pre-register now to secure some great rewards at the launch of Dead by Daylight Mobile!
Source: Behavior Interactive Vicarious PR
Source: Read Full Article