Death Stranding Fan Makes Portable Pod To Protect His Child From The Coronavirus
A Death Stranding fan in China has made a mobile baby carrier that looks exactly like the BB Pods from Hideo Kojima's latest game.
Coronavirus is a growing problem, with the global pandemic now so large that it's triggering an economic slowdown. Global cases have topped 110,000, the death toll is over 4,000, and cases are popping up in nearly every country in the developed world. Italy is completely locked down with a travel ban, school closures, and all public events canceled, while similar measures are starting to be taken in various locations in the US.
China remains the epicenter of the outbreak, with the vast majority of cases still coming from central China. For cities that aren't on lockdown, people are taking precautions to prevent spreading the virus, with one Shanghai cosplayer going the full distance.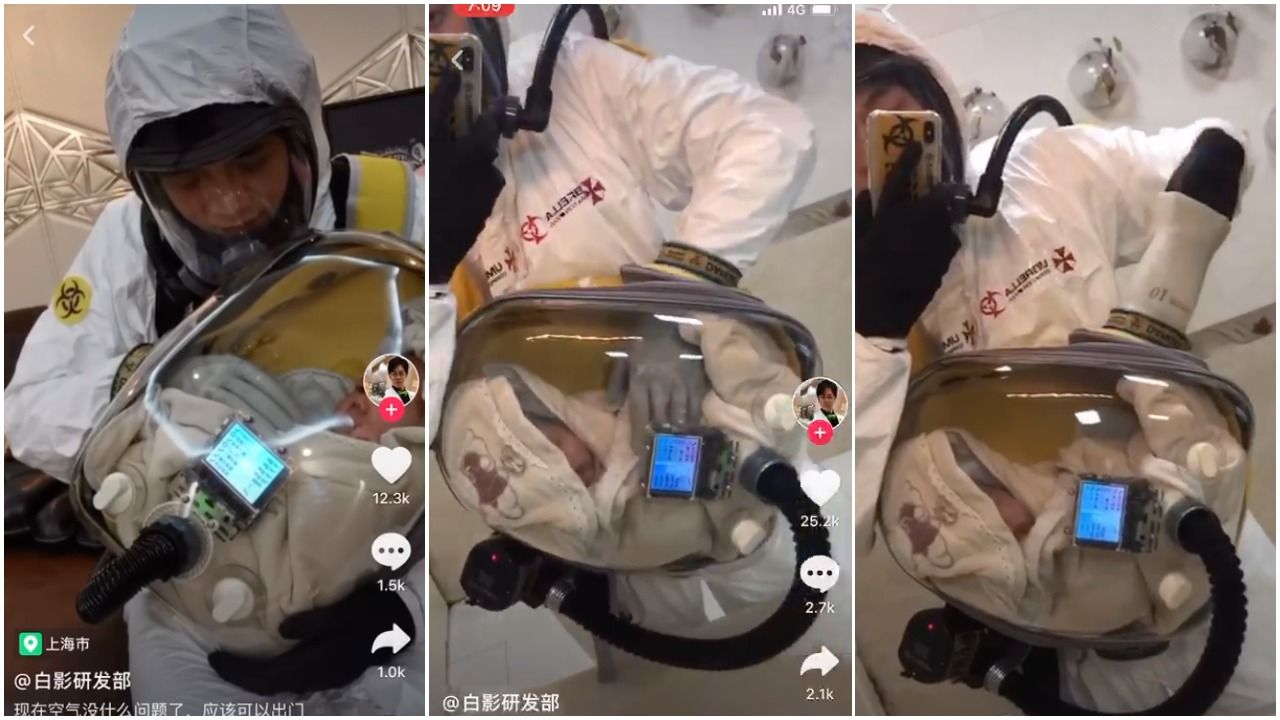 The_Bai_Ying is a professional cosplayer and prop builder who's just unveiled his latest creation. Recently uploaded to Douyin, the local Chinese version of Tik-Tok, comes this outfit that includes a baby carrier that looks exactly like the Bridge Baby Pods from Death Stranding.
According to Bai Ying, this is more than just a prop. There's an actual working air filter for the baby pod with a little screen that shows the current air quality inside. The pod is made from an old backpack with a plastic cover sewn into the front. You can see the air filter on the side connected to a small electric vacuum, and there's even a portal for Ying's hand in case he needs to reach inside the pod to adjust the baby.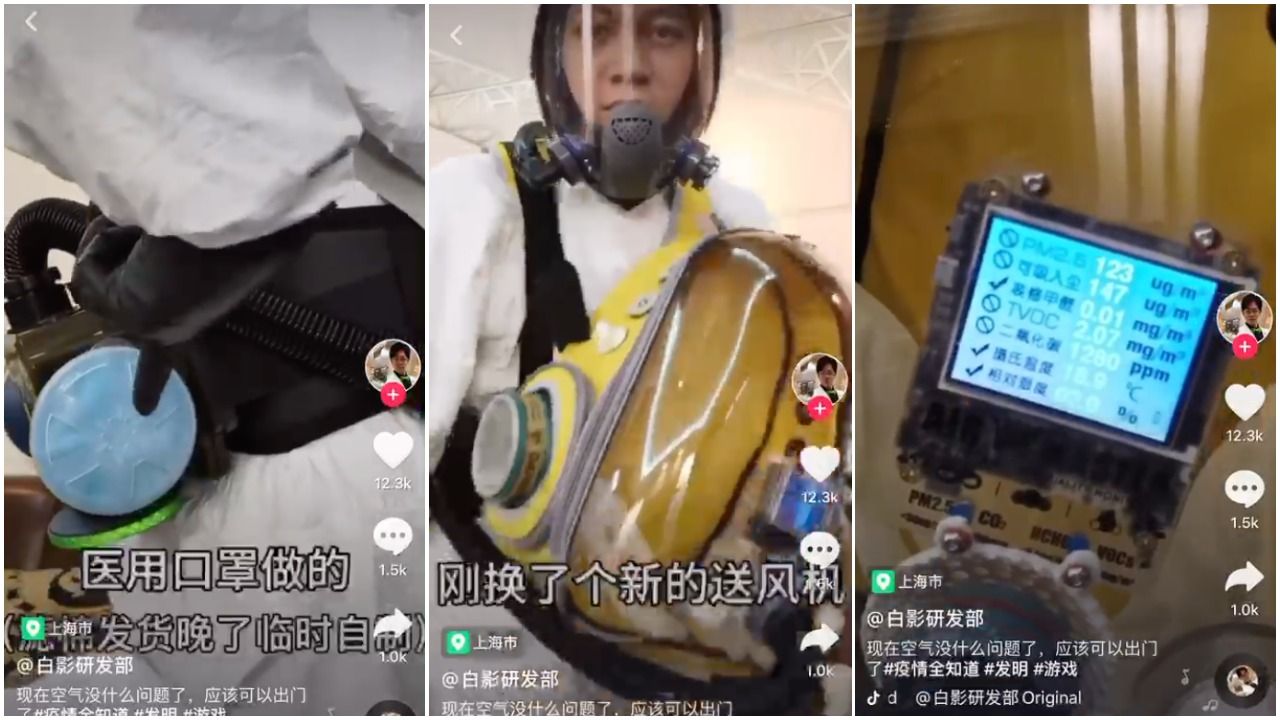 Ying's outfit is less Death Stranding and more hazmat suit, but it still definitely works with the pod. Note the Umbrella Corp symbol on the left breast pocket. And in case you were wonder: yes, that's his actual son inside there.
Although the air filter can be used for anything, Ying tagged his posts with #coronavirus and #DeathStranding so there's no question on where he received his inspiration from. It seems that this is probably more just a fun cosplay for Tik-Tok than an actual, functional protective suit, but at this point, you never know.
Source: Read Full Article