Doom Eternal Rips And Tears Its Way To Television With New Commercial
The hype to return to Hell is at an all-time high, and it shows within id Software's newest TV spot for Doom Eternal. Despite some seeing it as an underwhelming marketing maneuver, it's clear the developer and Bethesda had to tone down the more gun-toting and demon-head-crushing aspects of the title to fit the bill for a wider audience. Even still, the tactic proves to work in their favor, as Mick Gordon's rap over a series of epic shots, many of which have already been teased in previous trailers, gears players up for their nose-dive back into the demon-infested underworld.
"What is Eternal?" The trailer asks in the opening segment, which is followed by a series of three specific words, including "Power," "Defiance," and "Courage." The TV spot then culminates with the blunt tagline: "Be eternal." Despite the commercial's best efforts to maintain an all-age rating and to try something new for a change, fans immediately flocked to the YouTube video's comments section to tear it apart for having no metal music whatsoever. Clearly, they've taken the ad's last and final phrase to heart: "Raze Hell."
While many excited Doom fans may be disappointed that there is little to no new footage showcased in the TV spot, it's probably for the better to avoid any potential spoilers. Given what is already known about the 40GB install size of the game, alluding to the possibility of a cut story, it's clear id Software and Bethesda are keeping much of the game's narrative close to the chest. With all-new foes, ranging from levitating eye-balls to massive ax-wielding demons, Doom Eternal already has a plethora of hell-raising additions that fans simply cannot wait to skull-bash.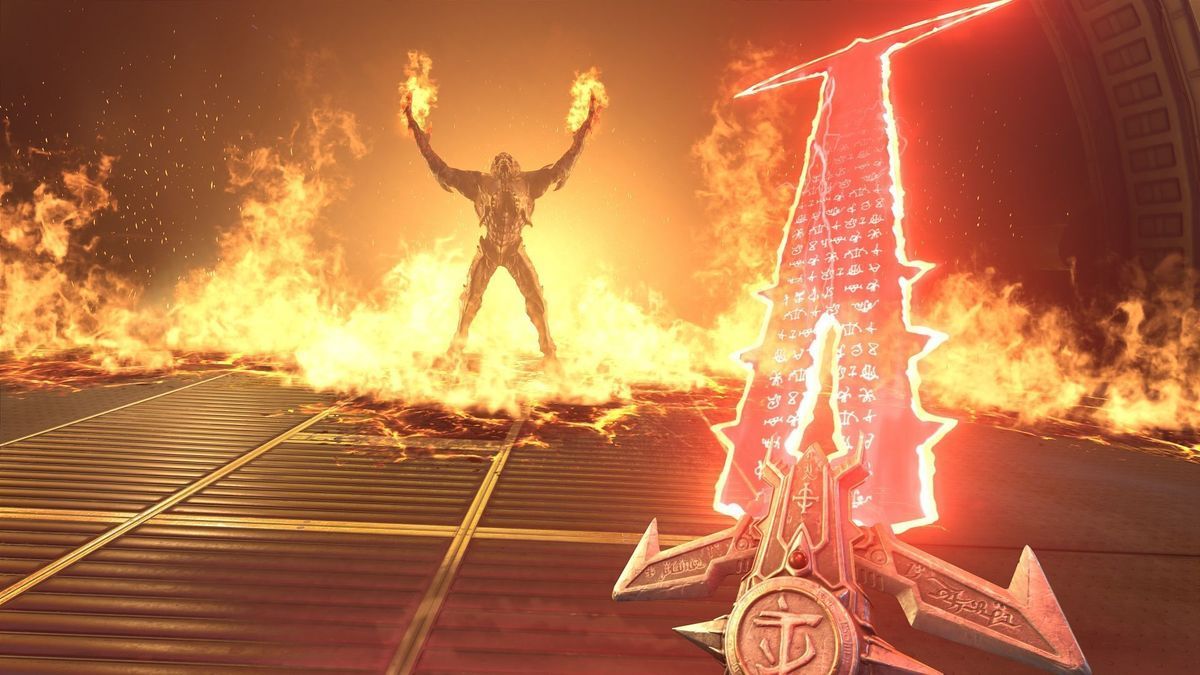 The wait grows ever-more hellish as Bethesda consistently teases its upcoming game. In the remaining three weeks left before the highly anticipated title debuts, freshen up on that Doom lore with some important facts, otherwise Eternal may well leave players in the crimson dust of Hell itself. Seeing the Crucible again is a welcome sight, yet the fact that Samuel Hayden had it last in the previous iteration proves there's a long way to go before all of the pieces are put together in totality. And, while one's at it, might as well catch up on some major target practice using the 2016 game.
All demons better prepare themselves. Come March 20, Hell is getting a plentitude of far less lenient frequenters, many of whom will have shotguns that sing and much-needed metal music blastic uncontrollably through their eardrums.
Source: Read Full Article