DOOM Eternal's Collector's Edition Isn't Shipping With Everything
In an entirely precedented move from Bethesda, the DOOM Eternal Collector's Edition is having some issues. According to the studio, the game itself is complete and ready for launch on March 20 but the original game soundtrack will not be shipping at the same time.
Bethesda took to social media to announce the delay, which will not impact the game itself. It will just affect the Collector's Edition which was due to ship with a code for the digital soundtrack included. There is currently no comment regarding how long the delay will be and how and when customers will receive their copies.
The DOOM Eternal Collector's Edition contains the game inside an exclusive steelbook, along with a "gift of argent power" lithograph, a lore book by ID software and a wearable DOOM slayer helmet as well as codes for lossless digital soundtracks for DOOM 2016 and DOOM Eternal. It is the latter that will be excluded from the package upon release, although Bethesda's statement suggests the cassette tape holder and DOOM 2016 soundtrack code are still shipping as expected.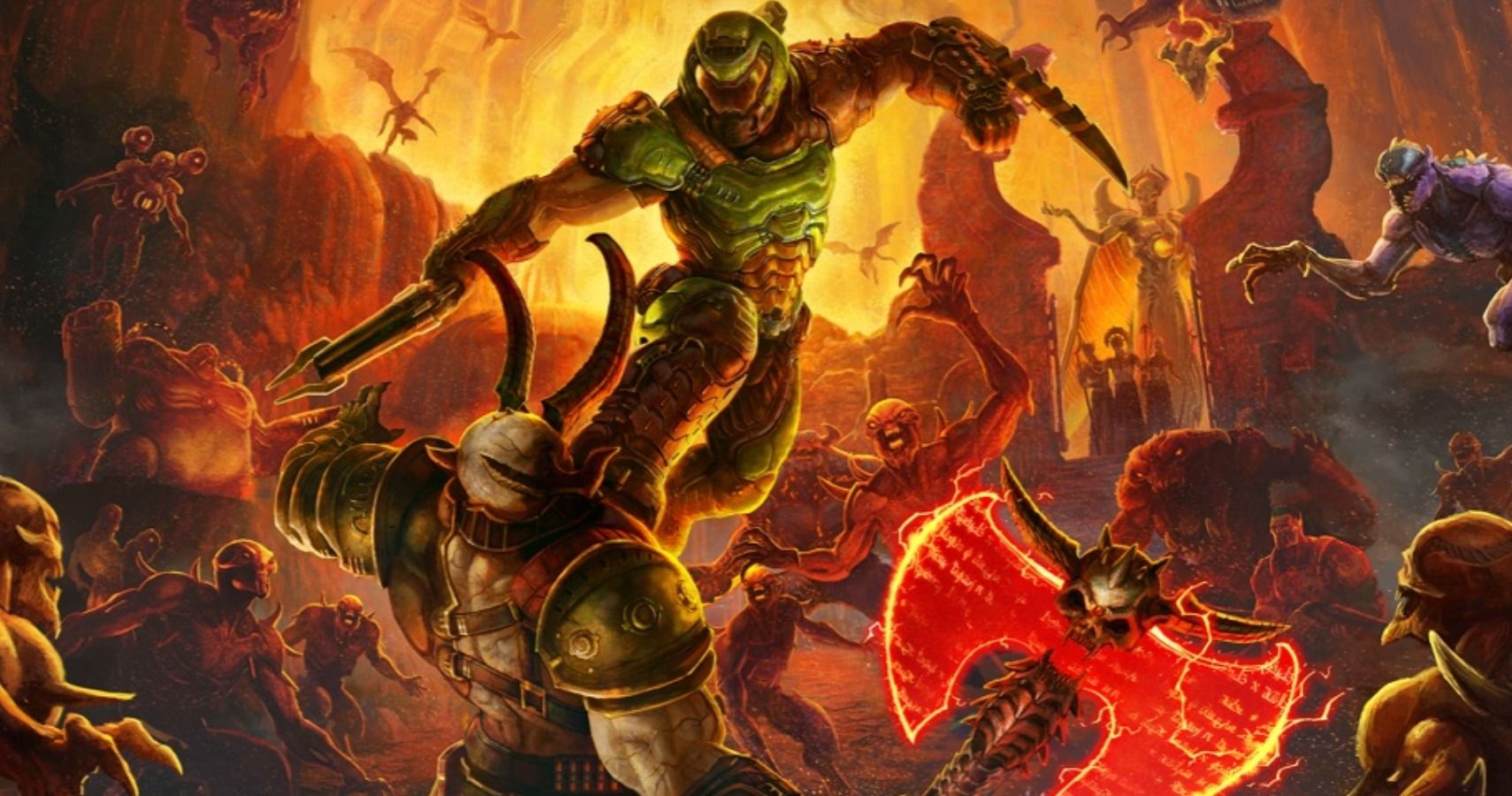 After this PR disaster, combined with backlash over Fallout First, that included private servers not being private and scrap boxes deleting items as well as hackers stealing inventories in public servers, they were no doubt hoping this launch would be much smoother. However, it seems the road is never smooth for Bethesda and this latest announcement has surprised literally no one at all.
Despite there being no current date for the soundtrack shipping, the fact that it is a digital product means that Bethesda should be able to get copies out to customers as soon as possible. In the meantime, anyone wishing to cancel their pre-order can do so before Friday by contacting their retailer or, if they have any issues, contacting Bethesda directly.
Source: Read Full Article