Drone Swarm Simulator – Free Coins And Boosts
Drone Swarm Simulator is a Roblox game all about collecting powerful Drones and sending them after enemies. It reminds us a bit of Mecha Simulator, inasmuch as you have this huge swarm of powerful drones flying around you at all times. There are different zones to unlock, various powerful drones to unlock either by completing objectives or earning enough coins for spins, and eventually rare drones and shiny drones. These codes give you various boosts to power-up your game or just straight-up coins to help you get better drones!
We added these codes on August 2. Check back soon for new ones. Next code at 12k likes!
All Drone Swarm Simulator Codes
Here are the working codes for DSS:
BossBoost – get a free damage boost (NEW CODE)
FeelingLucky – grants a luck boost
YummyOats – grants a coin boost
Coinchaser – free coins
Release – 500 free coins
Expired Codes
There are currently no expired codes for this game.
Latest Update
The latest update adds a 2x coin boost, as well as three new powerful drones to unlock, shinies got a massive boost (from 30% extra power all the way up to 70%!), as well as a few other tweaks and changes. Check out the official game page here to find out more.
How To Redeem Codes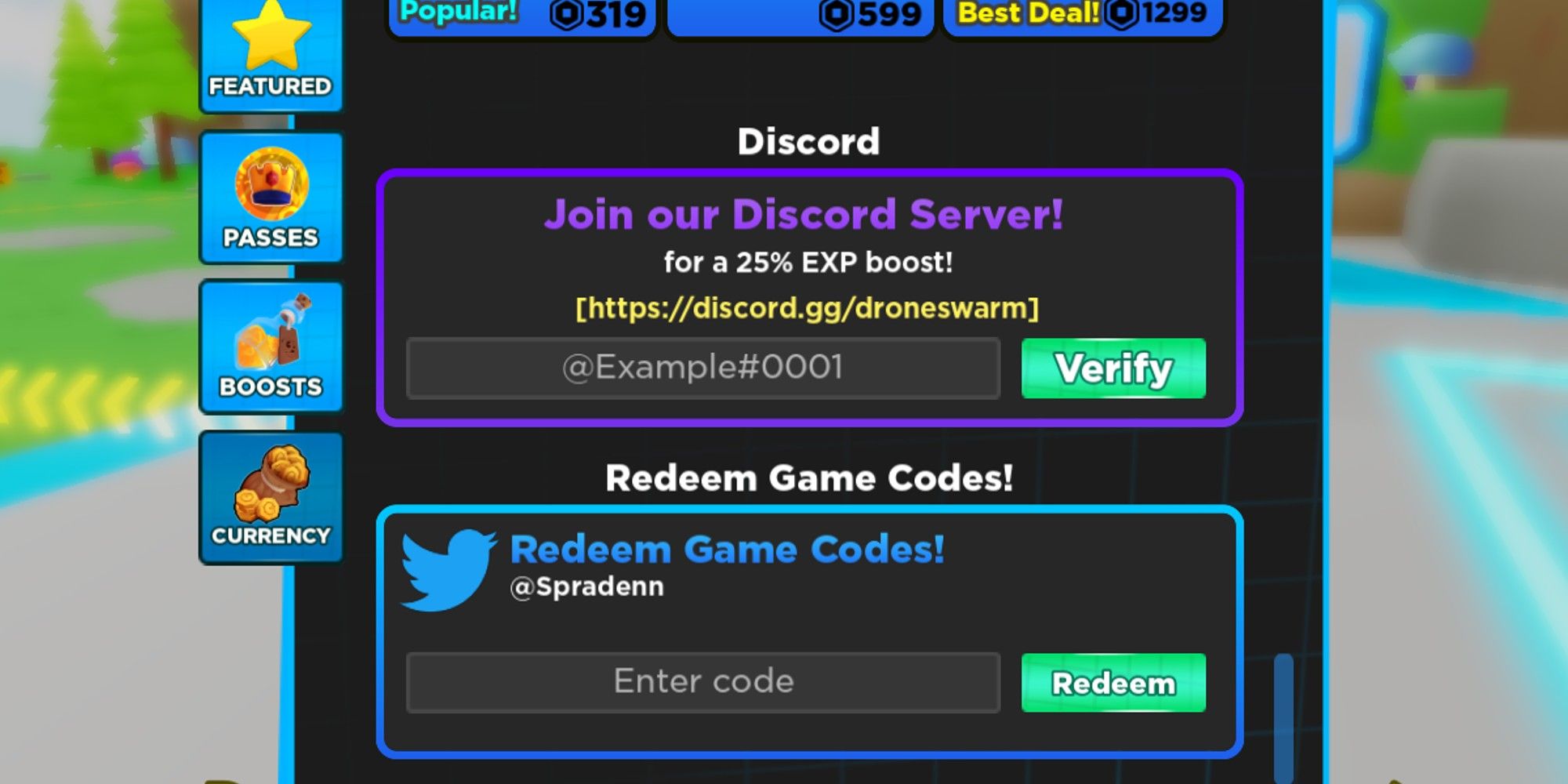 Click the shopping basket in the corner of the screen
Scroll all the way down to the bottom of the menu
Enter the code
Redeem and enjoy!
If your code doesn't work, it is likely expired. This means you'll need to check back soon for a newer code. Or, it could be that you entered it incorrectly – make sure to copy and paste directly from our list to get around this issue. Lastly, new codes can only be entered on the latest server version. If the game has undergone a recent update, you'll need to hop into a newer server – most games do this automatically, so just wait for a moment before entering a new code.
What Is Drone Swarm Simulator?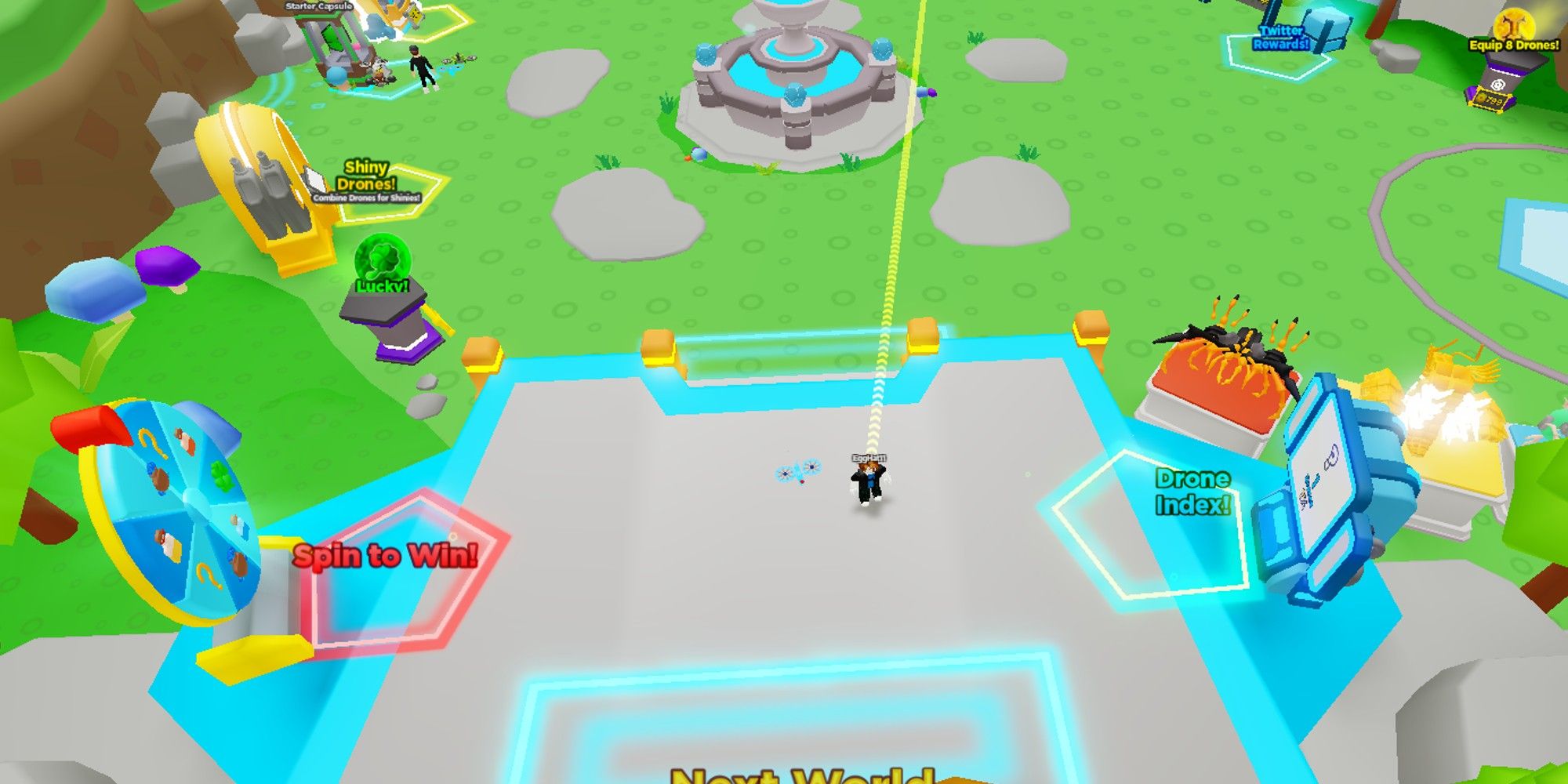 Drone Swarm Simulator is a simple premise: collect drones, send them out to kill enemies, collect coins, buy more drones. Drones are earned through spins, like most other games of this type, and you can get different rarities of drones that deal extra damage. Shinies, for example, will deal 70% extra damage compared to other drones. The aim of the game is to build your swarm of drones bigger and bigger, until you eventually become the most powerful player on the server. Good luck out there!
Check out our other popular Roblox game code pages here:
Anime Adventures
Project Slayers
Mining Simulator 2
Source: Read Full Article