Due To Being Always Online, Battleborn Will Be Unplayable Even In Single-Player From January 25
Oh, Battleborn. We hardly knew ye. Launched in 2016 as a novel combination of a MOBA and first-person shooter (what we'd later call a "hero shooter"), Battleborn arrived just a few weeks before Overwatch came and took the wind out of its sales. The game never really recovered from that blow, and so it was announced in November 2019 that Battleborn's servers would shut down for good on January 25.
You'd expect that to be the death of most online-only hero shooters, but Battleborn isn't just a multiplayer game. It has a single-player campaign that lets newbies gather XP and unlock character abilities and equipment. You can play with up to five-player co-op, but it's perfectly serviceable as a solo experience.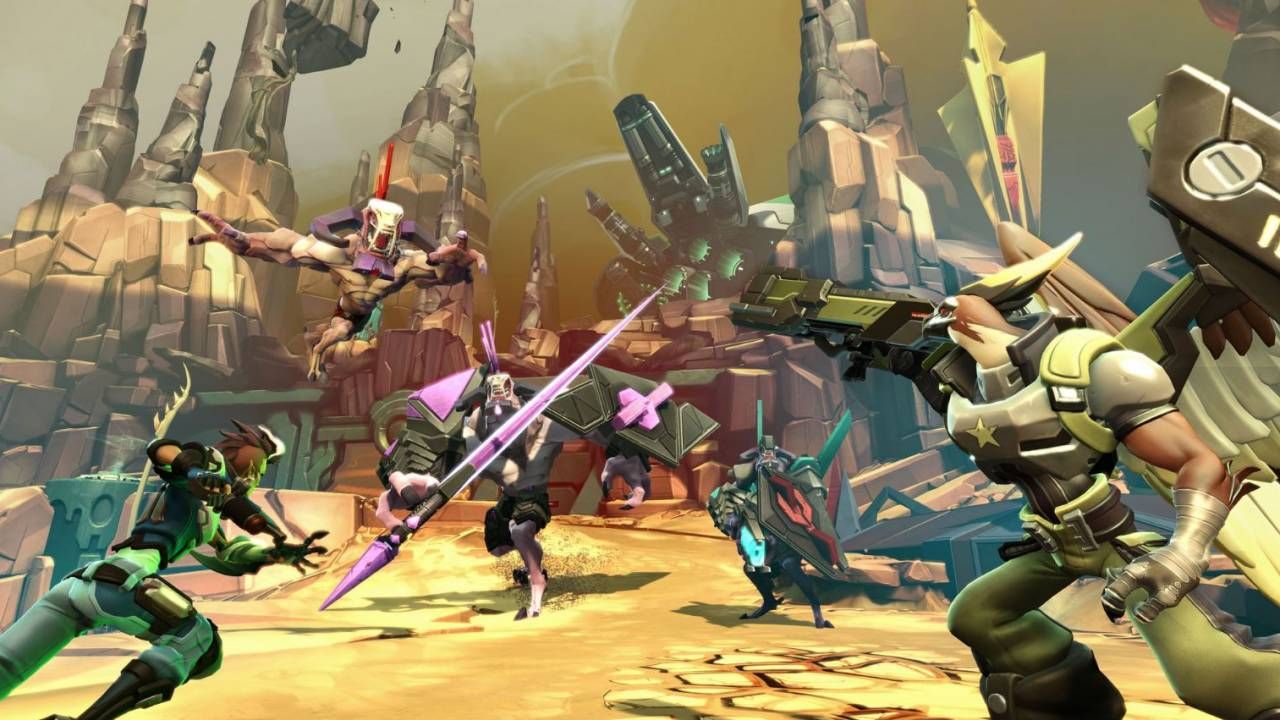 Sadly, you won't be able to even experience Battleborn's solo mode after the servers shut down just due to the way the game is structured. Battleborn requires an internet connection as part of its DRM, although 2K said back in 2016 that it was primarily due to the way single-player XP carries over to Battleborn's multiplayer game modes.
It's always hard to accept a reality where gamers aren't really ever "buying" an online-only game–they're just renting it. As soon as the company running the show realizes that they're losing money keeping the servers on, they can pull the game and leave you wondering why you paid full price for a game that you don't even get to keep forever.
Some diehard fans are asking 2K to release a last-minute patch that removes Battleborn's DRM to make it playable as a solo experience, but so far the company hasn't responded to questions on social media.
And it's not just players that are broken up about Battleborn shutting down. One of the game's original writers went on a Twitter storm yesterday about how Battleborn was one of his favorite games to work on and he vowed to make a game just as "idiosyncratic" sometime in the future.
Source: Read Full Article