Electronic Holiday Gift Ideas Under $100
Is it us, or do the holidays arrive sooner every year? Between decorating, work deadlines, and get-togethers, it's easy to fall behind on gift shopping. So what can you do when you fall into that Holiday Time Crunch?
Rest easy, friend. Everything you're looking for is in the Electronics department of your favorite retailer. Once relegated to computer geniuses, hardcore gamers, and audiophiles, electronics have become an integral part of daily life. Believe it or not, there's an electronic gift for all types of giftees, no matter their interests or needs. And our list of ideas all cost less than $100!
Tile Mate
Best Gift For Someone That Constantly Loses Their Keys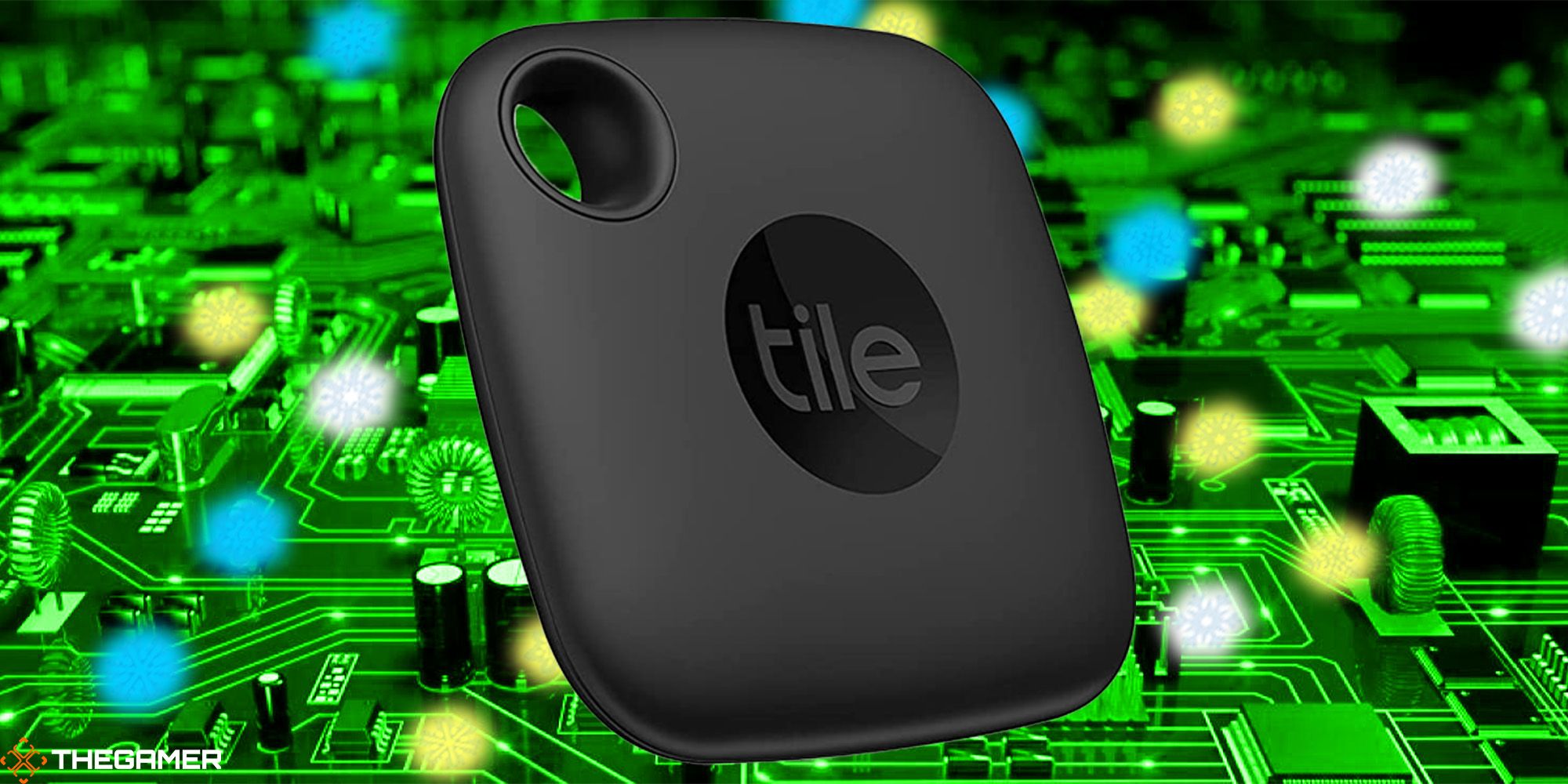 A Tile Mate is a surefire crowd-pleaser that anyone would love to find in their stocking! This affordable, compact device can get linked to key chains, bags, leashes, and anything with room for a tag. Then, whenever you can't find the tiled item, all you do is open the companion smartphone app, and the Tile Mate will beep until you find it.
But what if your lost item is not in the immediate vicinity? There's no need to fear! Your Tile Mate will track its location history so you can retrace your steps. It's the perfect companion for your friend who always whispers PKW to themselves before they leave the house!
Get it on Amazon here!
Fitbit Inspire 3
Best Gift For Health-Enthusiasts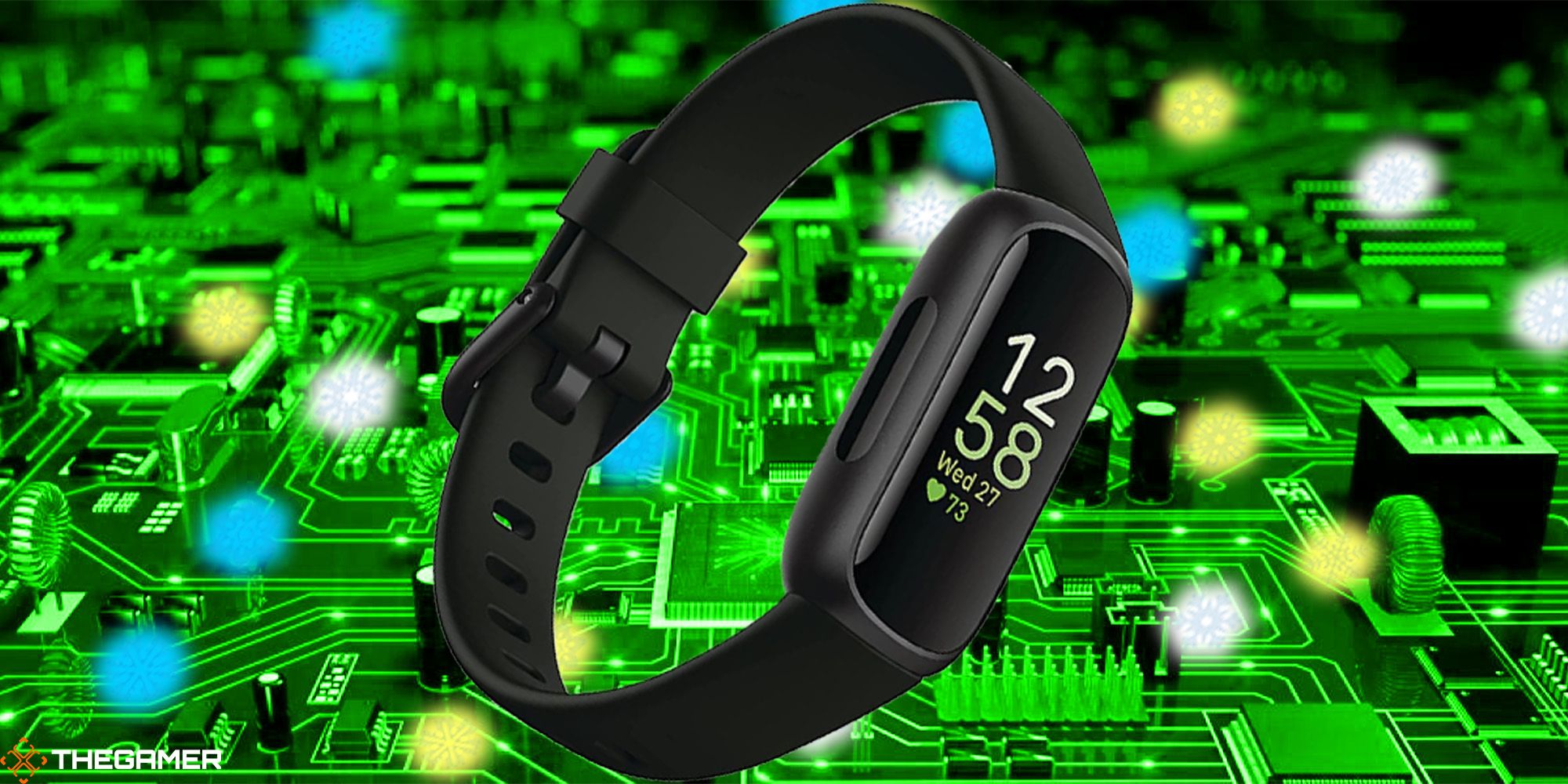 The new year is when many folks set goals to improve their health and wellness. And perhaps you know someone who wants to increase their daily activity, improve their sleep habits, or reduce their stress levels. Guess what? The Fitbit Inspire 3 fitness tracker can help with all these aspirations!
The Fitbit Inspire 3 has several features, including automatic exercise tracking, mindfulness and breathing sessions, and a personalized sleep profile! Plus, this product includes a free six-month Fitbit Premium membership. That's plenty of bang for your buck!
Get it on Amazon here!
AuKing Projector
Best Gift For Film Enthusiasts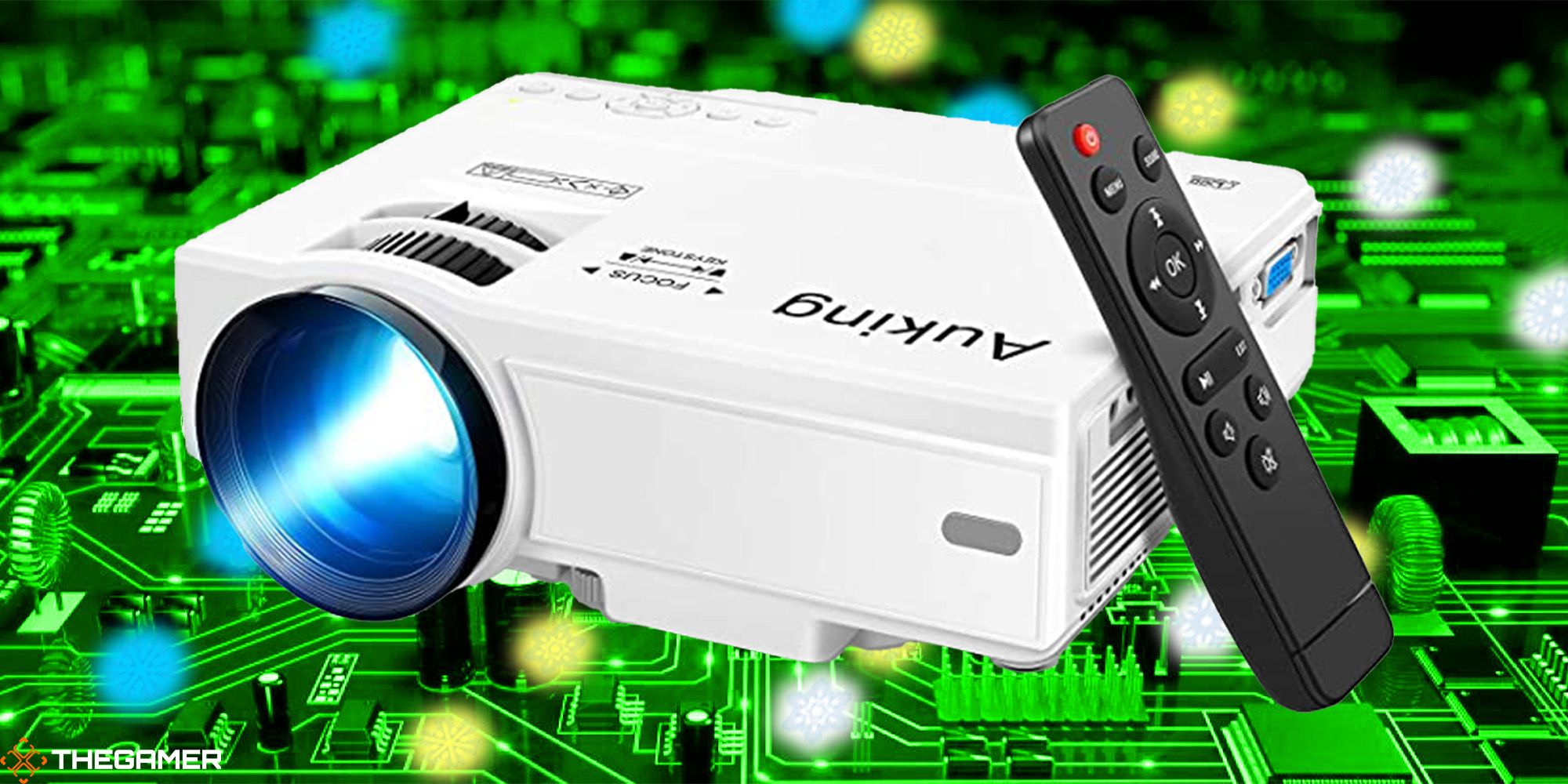 Do you know someone who fantasizes about building a home theatre? Or maybe you're planning to treat your family to a timeless holiday classic film. In that case, you can take that movie theatre experience anywhere with the AuKing Mini Projector.
Don't let the name fool you. While this projector is mini in size, it is major in quality! Its projections can reach a size of 170 inches (432 cm) in 1080p Full HD with 7500 Lumens. Plus, it is compatible with various video devices, including smartphones, video game consoles, laptops, and TV boxes. And with a 55,000-hour lifespan, this projector's lamp will entertain for years!
As stated by the manufacturer: "When connecting with phone, an extra HDMI adapter is needed to be purchased separately. Due to copyright of Apps, Netflix, Prime Video, Hulu, etc. can only play via TV Stick, Roku, etc."
Get it on Amazon here!
Seagate Portable 2TB External Hard Drive HDD
Best Gift For People Who Live Off Their Laptop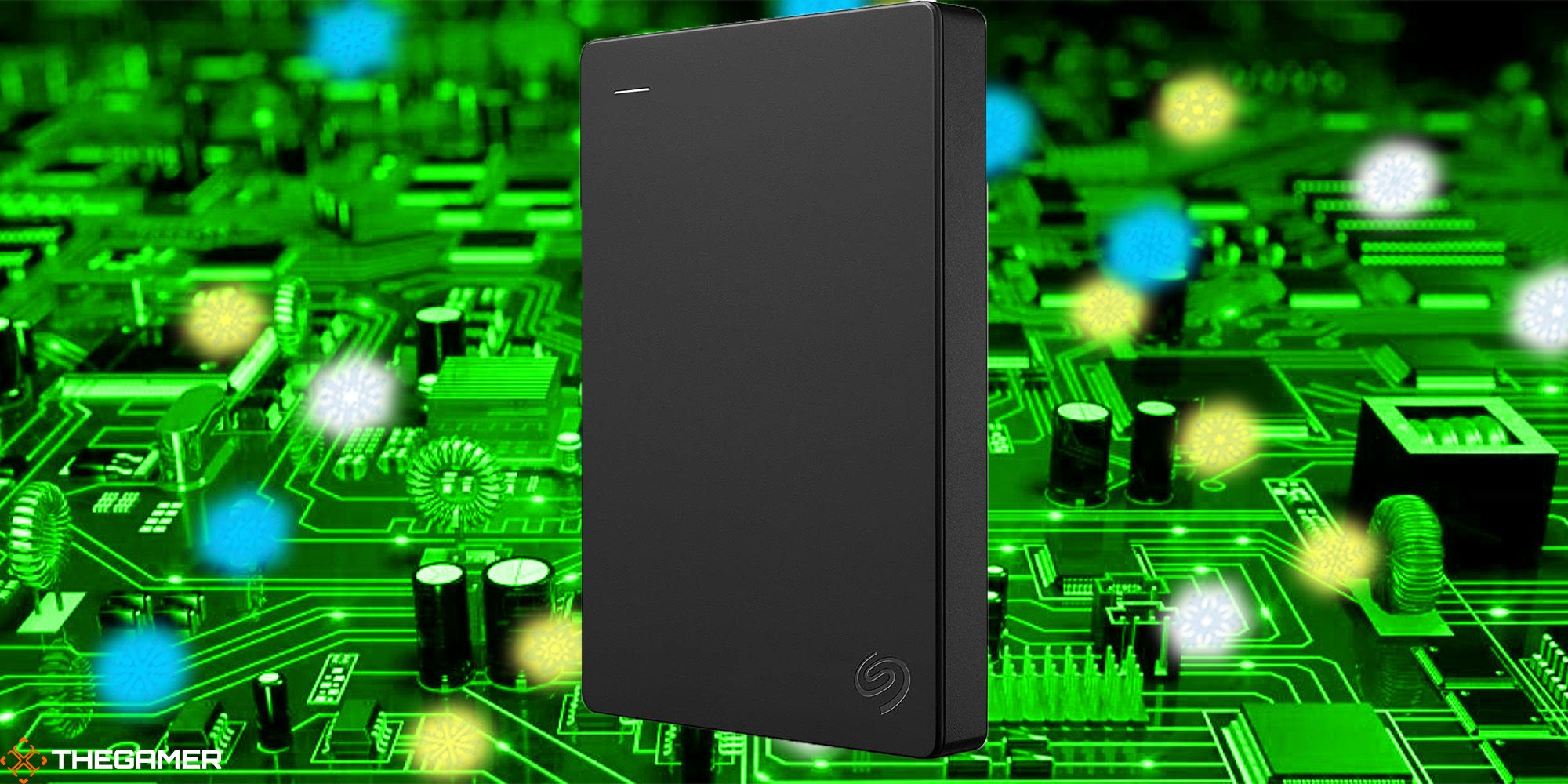 For some, a laptop is a recreational device for social media, emails, and casual gaming. But for many, laptops are a lifeline, especially for remote workers. That means they'll have more programs and files on their computer than the average PC user. Unfortunately, a laptop's performance significantly drops when its storage runs short. Sure, cloud storage is one option, but rentals can get pricey. What can one do?
Luckily, for the price of a new video game, you can quadruple the storage space of your giftee's laptop with a Seagate Portable External Hard Drive! This external drive is immediately recognizable, meaning you can connect it to your PC without installing additional software. The drive is also compatible with game consoles like Playstation and Xbox. So, your favorite video gamer will love this gift too!
Get it on Amazon here!
MEATER Plus | Smart Meat Thermometer
Best Gift For Home Cooks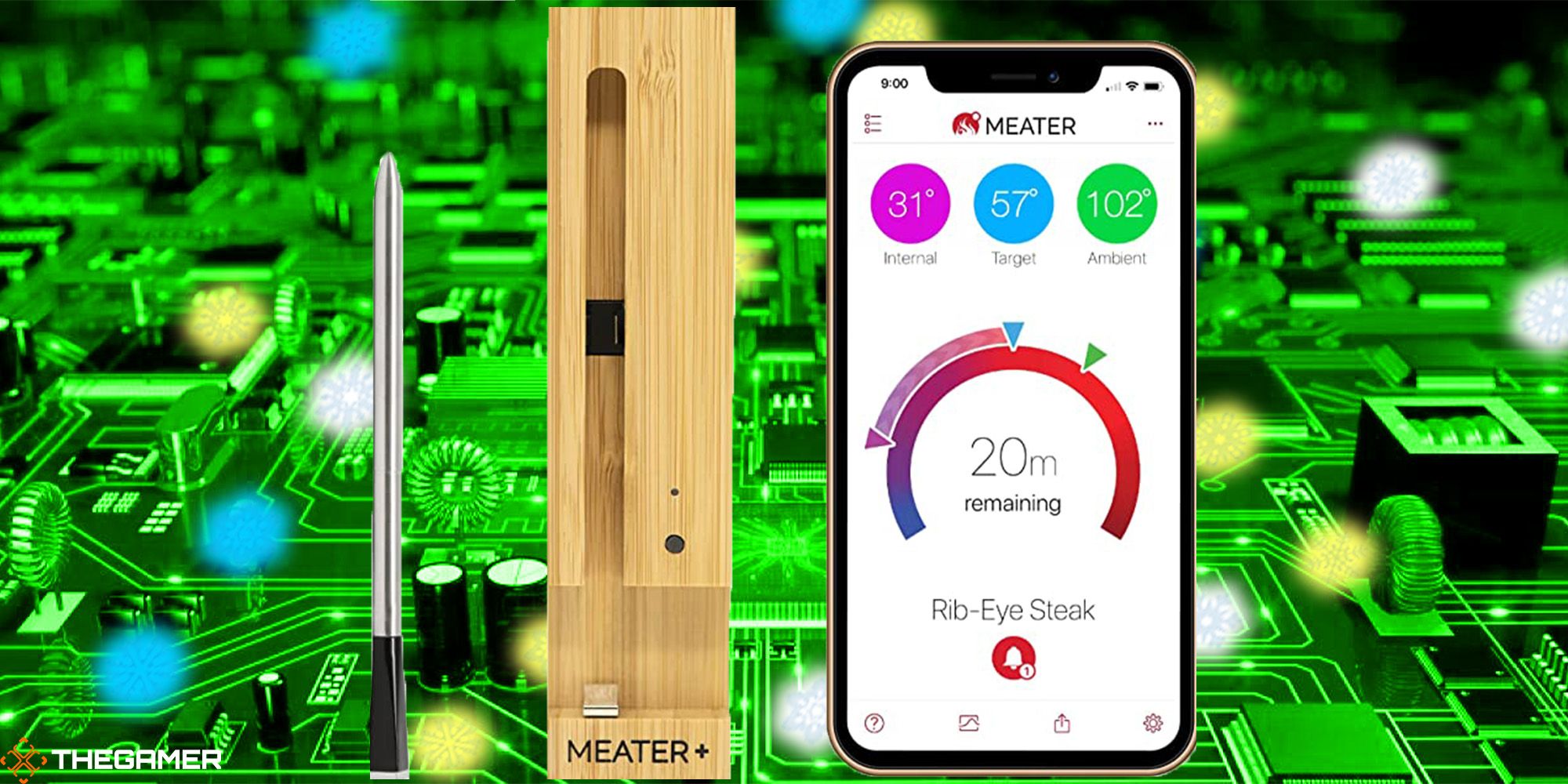 Anyone who loves to cook understands the frustration of taking your food's temperature, especially when it comes to meats like pork and poultry. Sometimes your meat thermometer stops working or takes several minutes to read the internal temperature. And then, you must look over a hot oven rack while you wait for the temperature meter to rise. There has to be a better way!
MEATER Plus is the first truly wireless smart meat thermometer. The device has incredible range and communicates to its free companion app across a distance of 165 ft (50 m). Plus, special features like the Guided Cook System and Advanced Estimator Algorithm guarantee your favorite grillmaster achieves tender cuts every time. And finally, the MEATER Plus is dishwasher safe, so clean-up is a breeze!
Get it on Amazon here!
Fire TV Stick 4K Max
Best Gift For Cord-Cutters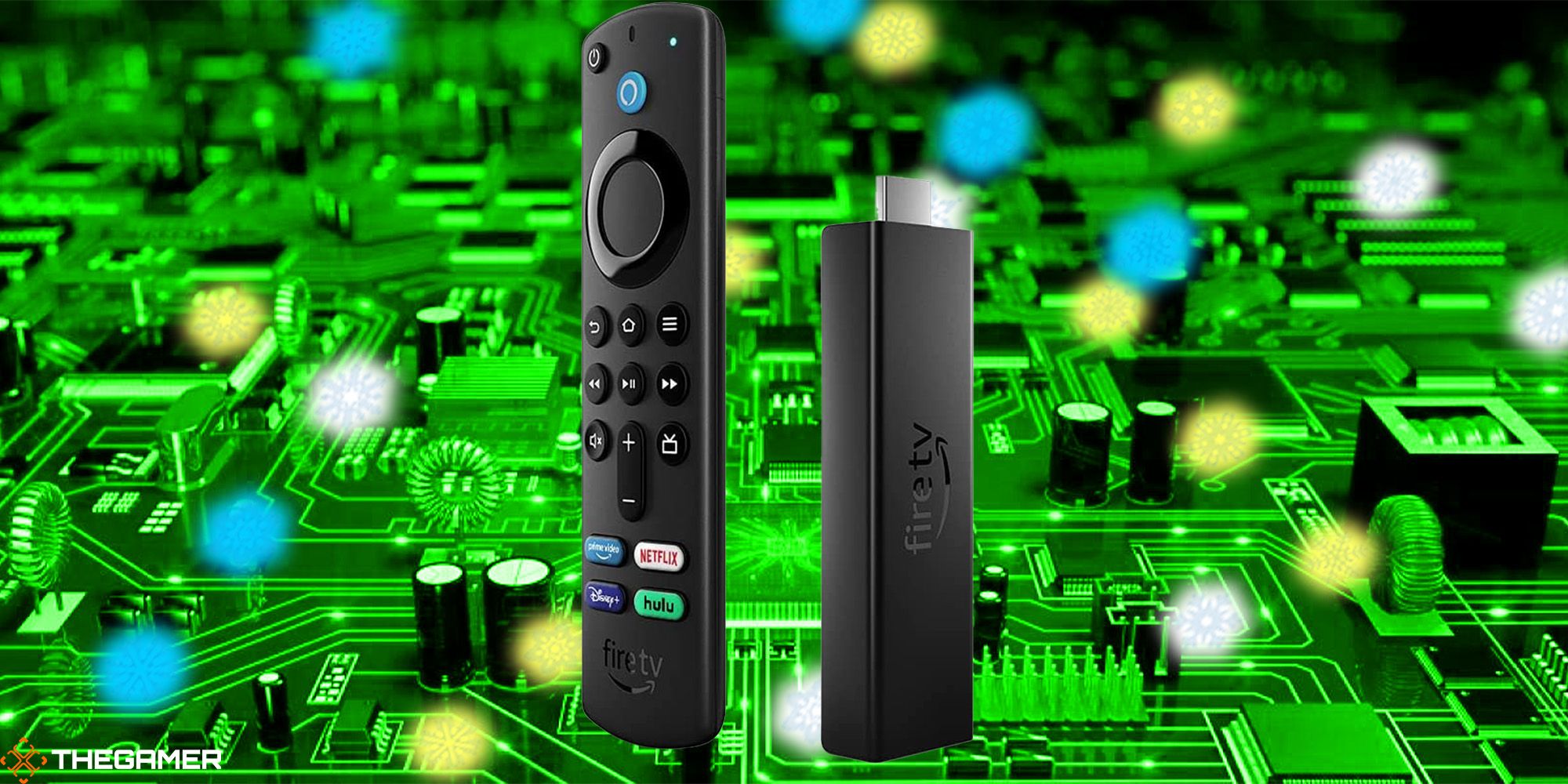 If the dawn of the 2020s taught us anything, its lesson is premium cable is so two-thousand-and-late. As a result, more and more TV viewers are ending their cable subscriptions and taking their business to streaming services. But what if you're shopping for someone without a Smart TV or game console? How can they watch all their favorite streamers from one device?
The Fire TV Stick 4K Max turns any 4K television into a complete Smart TV via a USB connection. This unobtrusive dongle supports all the most popular apps, including Netflix, Hulu, Prime Video, Disney +, and HBO Max! Plus, this device comes with a straightforward, voice-operated remote. And finally, this latest Fire Stick supports Wi-Fi 6 internet set-ups. That means more time for passing the popcorn and less time for buffering!
Get it on Amazon here!
Fujifilm Instax Mini 11 Purple Holiday Bundle 2022
Best Gift For Scrapbookers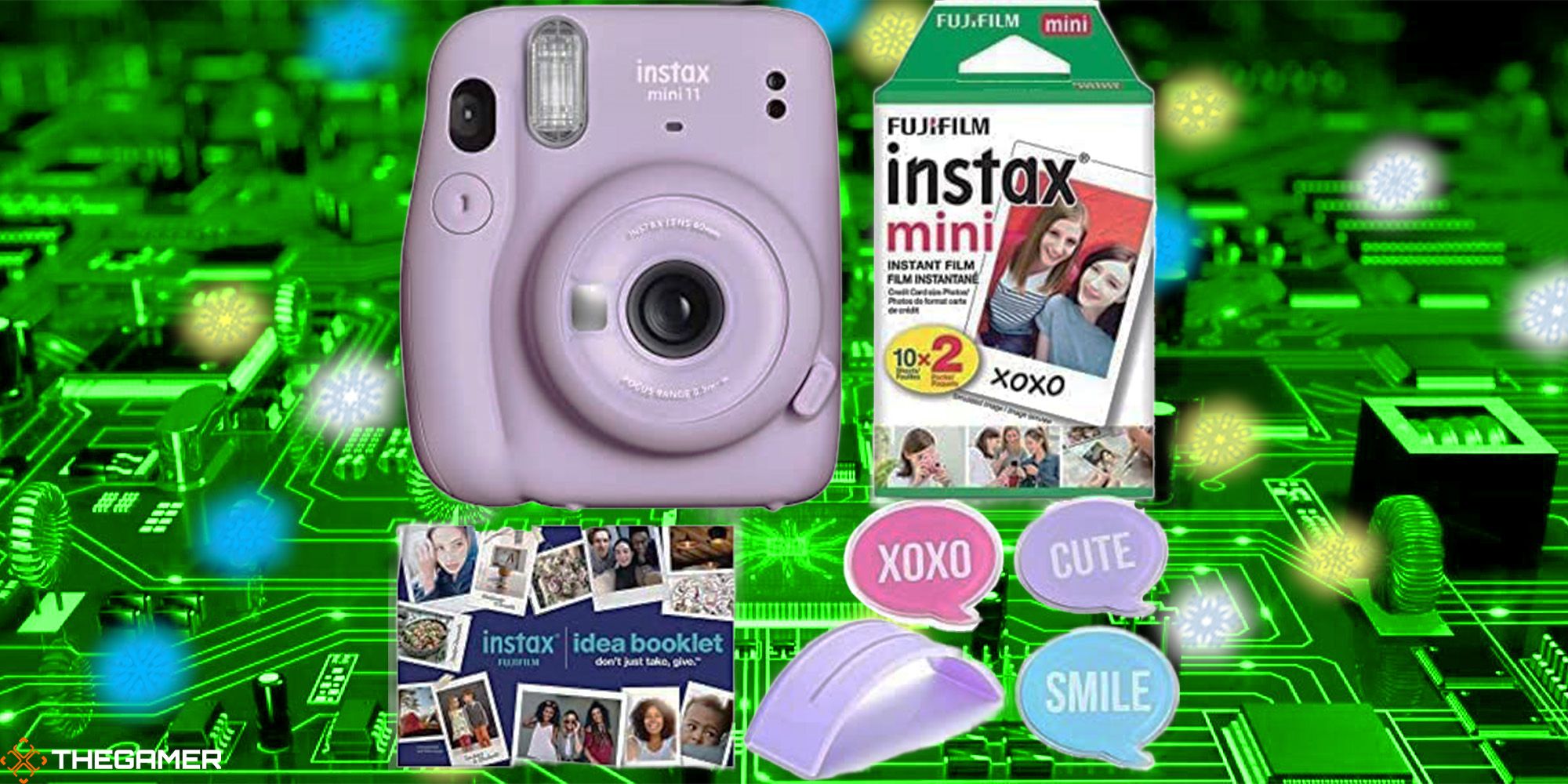 These days, most people archive their memories in Facebook posts and Instagram stories. But what about the person in your life who desires something more tangible? We all have that crafty friend or family member who fills albums with old Polaroids. So why not gift them a Fujifilm Instax Mini 11 Holiday Bundle this year?
The Fujifilm Instax Mini 11 Instant Camera is an incredible gadget that prints instant high-quality snapshots. And now, with its automatic exposure, this "little camera that could" can find the best shutter speeds for any environment, light or dark. The 2022 Holiday Bundle will get new shutterbugs started with a ten-pack of printable film, an arc photo stand, three message photo magnets, and an Instax Idea Book.
Get it on Amazon here!
UBeesize 10'' Selfie Ring Light with 62'' Tripod Stand
Best Gift For Young Professionals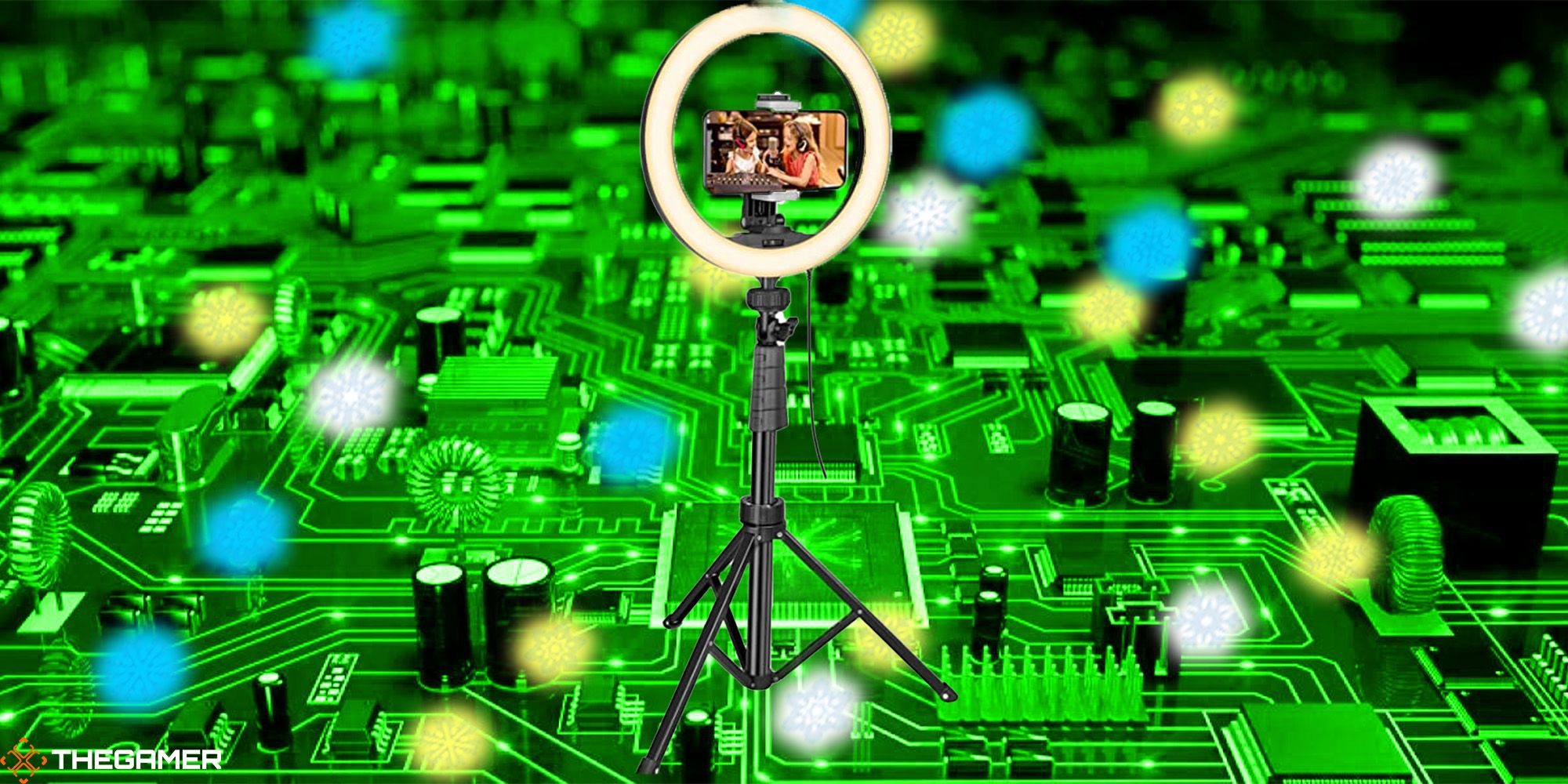 Does your loved one attend regular Zoom meetings at work? Or maybe they're an entrepreneur cultivating a social media presence. Perhaps they want nothing more than the perfect selfie. In any case, when it comes to photo and video, good lighting is vital! So, gift your young professional a UBeesize Selfie Ring Light this holiday.
The UBeesize is a USB-powered LED ring light that is equally compact and effective. Its tripod stand can steadily sit at any height between 17 and 62 inches (43 to 157 cm), making it suitable for tabletop use or full-body shots. Meanwhile, the light has three hues with ten levels of brightness. That's thirty options without switching out hefty light filters! Finally, this package includes a secure phone stand and a remote control for easy recording. It's everything one needs to make a stellar on-camera impression!
Get it on Amazon here!
Amazon Smart Thermostat
Best Gift For The Person Who's Always Cold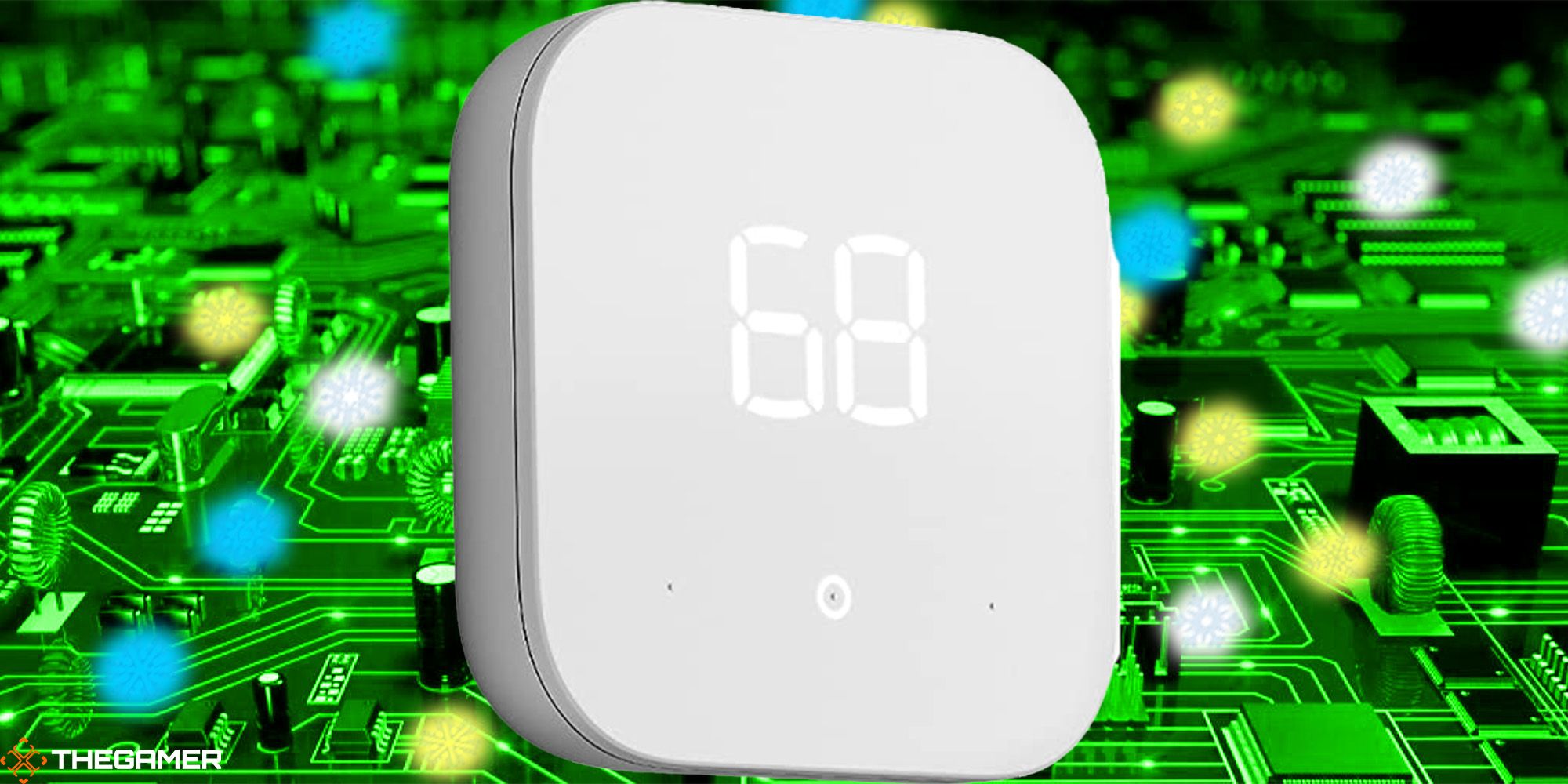 Do you know someone who's constantly uncomfortable? Maybe the room is too stuffy for them. Or they're shivering cold. Then, consider the family member who will risk hypothermia for a low energy bill. Either person will benefit from the Amazon Smart Thermostat.
This innovative upgrade to the traditional thermostat is a stress-free way to heat one's home effectively while reducing energy usage. It's ENERGY STAR certified, which can potentially drop annual energy bills by $50. And with automatic programming, Alexa can update the temperature to keep users nice and cozy. Finally, the thermostat has a DIY installation, so your giftee won't spend extra money hiring a contractor. With a smattering of other inventive features, this device is the future of temperature control!
The Amazon Smart Thermostat requires a C-wire for installation. While the base thermostat is under $100, you can buy a bundle with the base and wire for a price slightly over the $100 threshold.
Get it on Amazon here!
Meta Portal – 10" Touch Screen
Best Gift For Long-Distance Loved Ones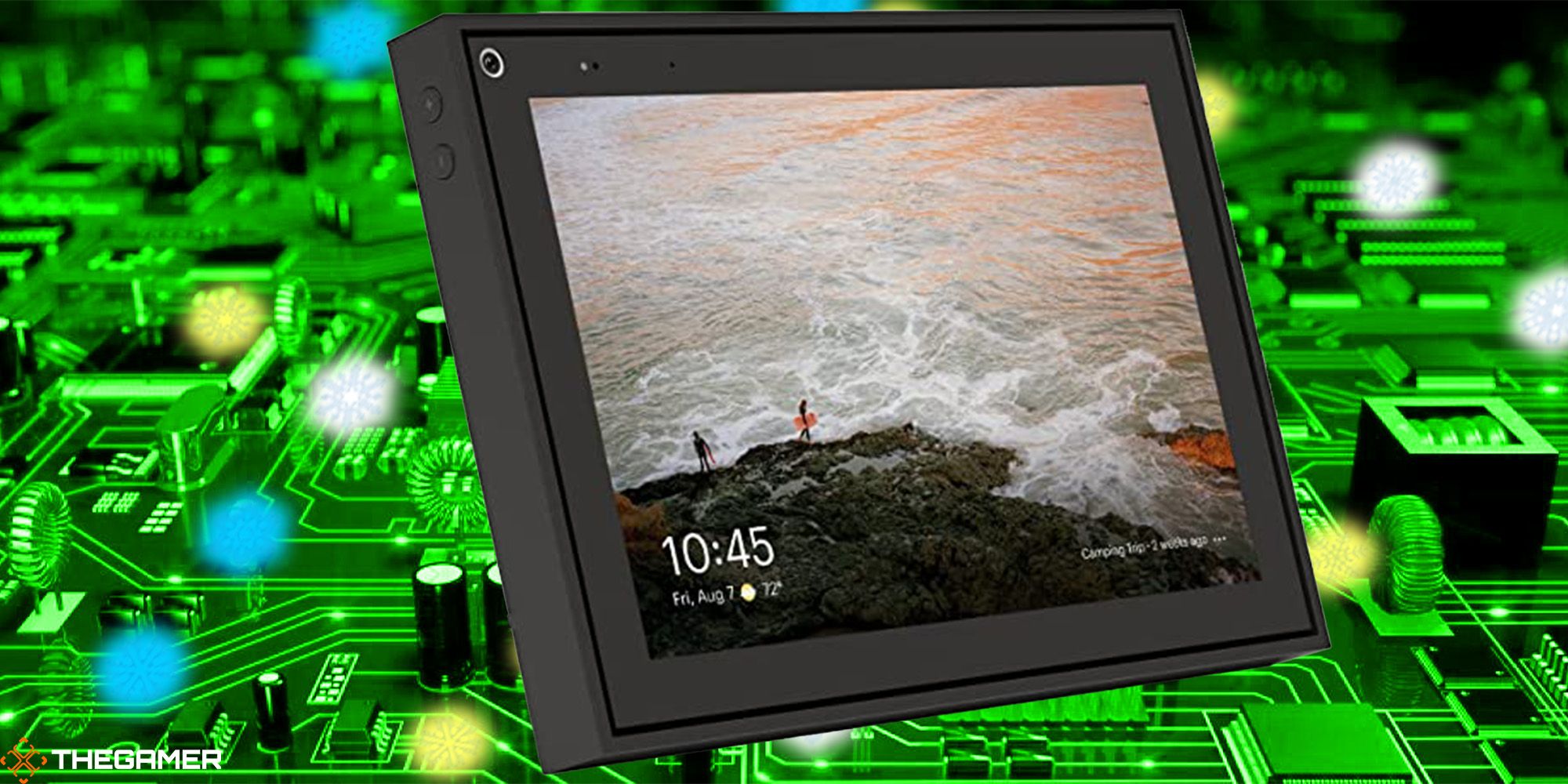 Do you remember watching Sci-Fi shows like The Jetsons and thinking about how incredible video calling could be? Well, the future is now with the Meta Portal Video Calling system! This handy home device lets you talk face-to-face with friends and family with programs like Facebook Messenger and WhatsApp. Plus, you'll always be seen and heard with a smart camera that follows your movements and intuitive smart sound.
The Meta Portal is the perfect gift for families who live far apart. Staying in touch with relatives can become difficult. Thankfully, this miraculous device allows you to converse with loved ones like they're in the room with you. Consider gifting Portals to all your closest family and friends. Before you know it, you'll start calling each other's Portals like a second landline!
Get it on Amazon here!
We hope you like the items we recommend and discuss! TheGamer has affiliate and sponsored partnerships, so we receive a share of the revenue from some of your purchases. This won't affect the price you pay and helps us offer the best product recommendations.
Source: Read Full Article