Falka Has Been Cast For The Witcher Season 2
It has been reported by a trusted source of the fandom that The Witcher character Falka has been cast for the Netflix show's second season. The rebel from Redania is said to be portrayed by Scottish actress Scarlett Maltman, however there has been no official announcement.
According to urkkambor from the blog White Flame – taking its name from a book featured in The Witcher 2: Assassins of Kings – Falka will appear through a series of flashbacks or visions from Ciri, as the character existed long before the events of the Netflix series. There is currently no sign of any credit on Scarlett Maltman's IMDB page, but fans of the franchise have already begun discussing Maltman's entry into the show, to join Henry Cavill and Freya Allan.
Related: What Is A Witcher? A Lore Guide For Netflix Viewers
Not much is known about Falka from the video game series, whose history was not fully explored, however her importance in Andrzej Sapkowski's original novels is no doubt what caught the eye of show creator Lauren Schmidt. Followers of The Witcher lore have expressed interest in learning more about the character – one that has a unique background that deserves exploring.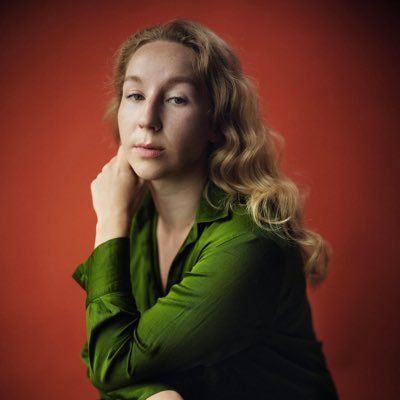 The quarter-elf Falka was the eldest daughter of King Vridank and his first wife, Beatrix of Kovir. Falka was a member of the Redania Dynasty – an ancient royal bloodline – and obtained the title Princess of Redania. After her father's abandonment – and divorce of her mother – Falka rebelled against King Vridank 25 years later, claiming that – as his eldest daughter – she was the rightful heir to the throne. After killing her father, stepmother and two half-brothers with her own hands, Falka gained the title Bloody Falka.
The White Flame blog suggested that Falka – elder speech for Falcon – could appear during flashbacks within the show, but thought it more likely that the character would feature in Ciri's visions. The blog also commented that Ciri would be using the name Falka sometime in the show's future, and the creators would need to inform the audience of why she chose this name.
Initial whispers within Reddit threads seem to approve of the casting of Falka and support its validity. The latest official casting from The Witcher season 2 was the addition of The Favourite actor Basil Eidenbenz, who will play Eskel; a longtime friend and fellow Witcher to Geralt of Rivia.
Source: Read Full Article