Final Fantasy 14: Stormblood – Where To Find All Aether Currents In The Lochs
With Stormblood's endgame approaching, Final Fantasy 14 introduces The Lochs, the Ala Mhigan region in which the country's capital is located. Its mixture of lakes and canyons, with some rather tall massifs towering over them both, is made substantially easier to traverse once players have attuned to every aether current and unlocked flight for their hard-earned mounts.
Endwalker has lowered the number of field-based aether currents in all prior expansions' zones from ten down to four. This makes the long road to flight decidedly shorter, which is a real boon for anyone and everyone. There are still five quest-based currents, however — same as always.
The Lochs Aether Current Locations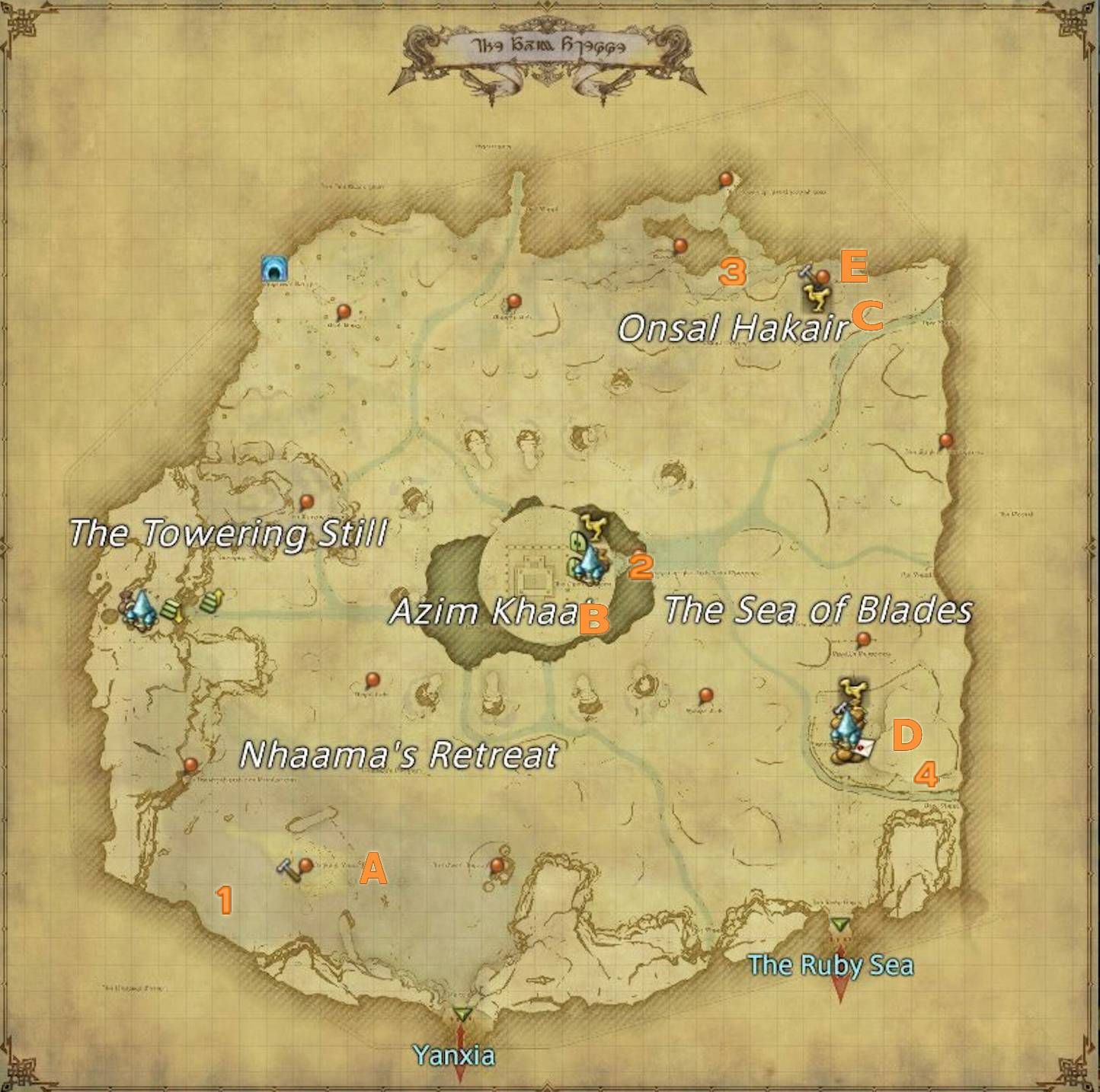 Aether Currents Found On the Map
| | Aether Current Co-ordinates | Notes |
| --- | --- | --- |
| 1 | (X:35.1, Y:31.9) | – |
| 2 | (X:26.7, Y:22.8) | – |
| 3 | (X:23.6, Y:37.0) | Behind Sali Monastery. |
| 4 | (X:13.8, Y:21.8) | Head north from the main road. |
Aether Currents Obtained Via Quests
| | Quest Name | Quest Level | Quest Location | Notes |
| --- | --- | --- | --- | --- |
| A | Are They Ill Tempered | 69 | (X:10.6, Y:22.5) | Becomes available upon completing the main scenario quest 'The Legacy of Our Fathers'. |
| B | If I Were a Fish | 69 | (X:7.9, Y:20.5) | Becomes available upon completing the main scenario quest 'The Legacy of Our Fathers'. |
| C | A Rite to Rest | 69 | (X:10.9, Y:21.0) | Becomes available upon completing the main scenario quest 'Upon the Great Loch's Shore'. |
| D | It's a Zu Out There | 69 | (X:11.3, Y:20.6) | Becomes available upon completing the main scenario quest 'Upon the Great Loch's Shore'. |
| E | Stormblood | 70 | (X:32.6, Y:20.9) | Becomes available upon completing the main scenario quest 'The Measure of His Reach'. |
Source: Read Full Article