Fortnite: How To Customize Your Own Superhero Skin
In line with Fortnite's Marvel-themed Chapter 2 Season 4, Epic Games has added fully customizable superhero skins into the game. The cosmetic options and colors to choose from are surprisingly dense, and picking one up from the in-game item shop might actually be worth your time. Here's everything you need to know!
To start things off, you'll need to purchase one of the ten available superhero template skins from the item shop for 1,800 v-bucks. They consist of five female characters and five male characters, each with their own preset outfit. Gender is the only thing you truly need to consider here, as you'll be able to change almost everything else about your hero.
Fortnite may be bloated with what must be nearly one thousand skins by now, but the customization options that have been added here are nothing to scoff at. Unlike Season 2's Maya, the game's first customizable skin that required hours of playing to really make it your own, hundreds of different superhero customization variants are unlocked instantly.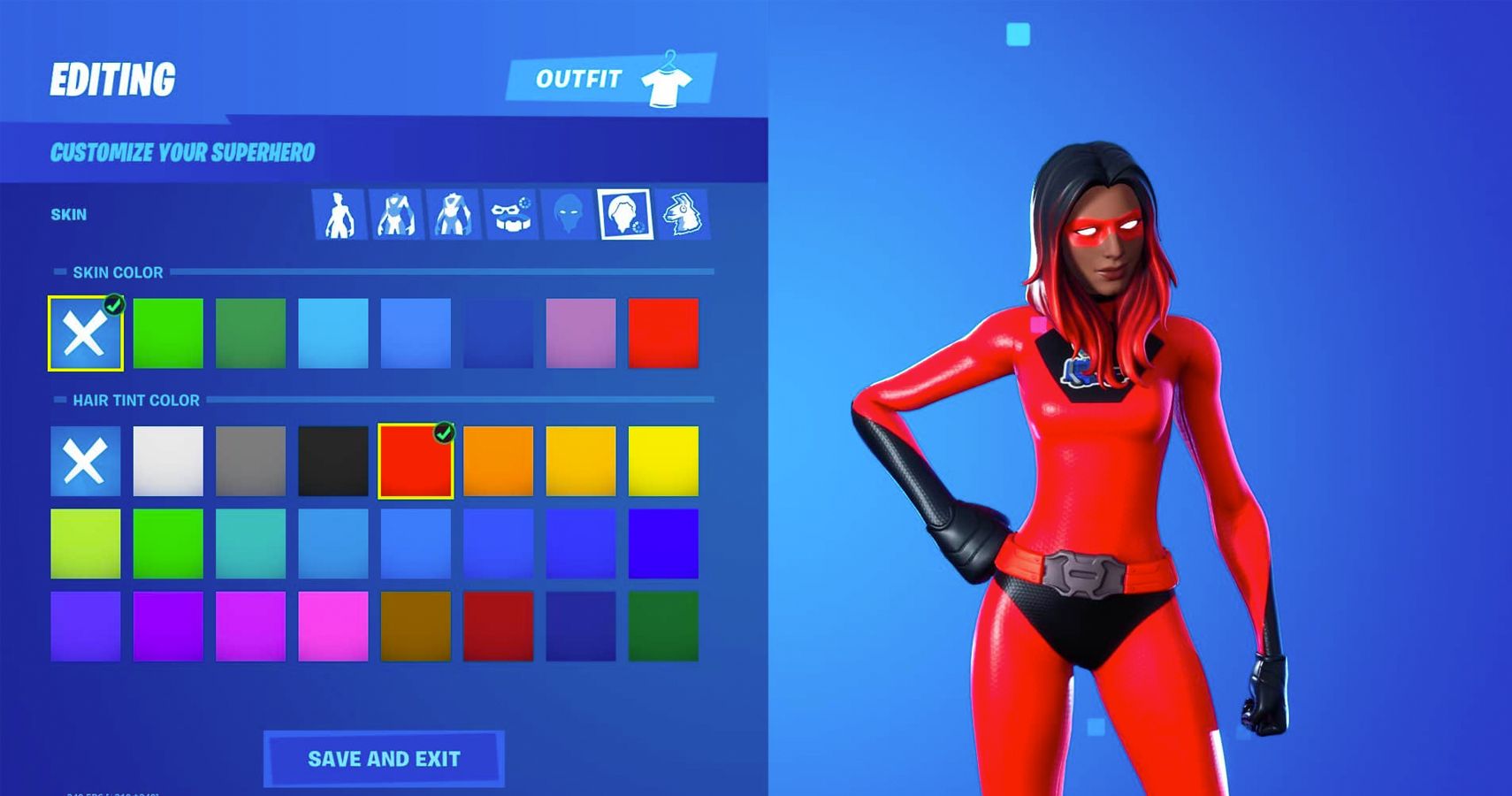 Once you purchase a skin, head to your locker and select your hero. At this point you can choose between a handful of thoughtfully-crafted suit designs, hand pick your mask style, give your hero glowing eyes, and so much more. Even if you're not a fan of Fortnite, you'd likely still have fun with the customization options these skins offer.
You can give your hero a green mohawk and red skin or make them look like Frozone from The Incredibles. The options here offer an impressive array of different hero designs and players will likely take advantage of that creative freedom. Keep an eye out for some incredible creations on Reddit.
The Fortnite item shop offers additional cosmetic items to accompany your hero as well. You can purchase these items separately, or as a part of a bundle along with one of the hero skins. Like the skins, these hero-themed cosmetic items are also fully customizable. The Phantasmic Pulse pickaxe gives you a harvesting tool with three style variations and hundreds of color combinations. Next, you can add a customizable cape to match your hero or have their emoticon logo project from their backs.
Speaking of the emoticons, Fortnite has finally found a use for them. You can select one of your emoticons to serve as your hero's "symbol", allowing you to put that symbol in the middle of their suits, on their capes, or projecting from their backs. Overall, Fortnite's customizable superhero skins offer more creative freedom than any other cosmetic item in the game up until this point.
Source: Read Full Article