Fortnite: Rebuild The Block Quests
Quick Links
Earn some rewards and help build The Block at the same time! It's no news that the Tilted Towers need to be rebuilt — they've been destroyed a couple of times now. The Fortnite community has the opportunity to vote and decide how these buildings are going to look in just a few weeks.
Along with this, you also have some quests that you can complete if you want to get some extra XP and some new awesome cosmetic items. Here's everything you need to know about the Block Event.
The Block Event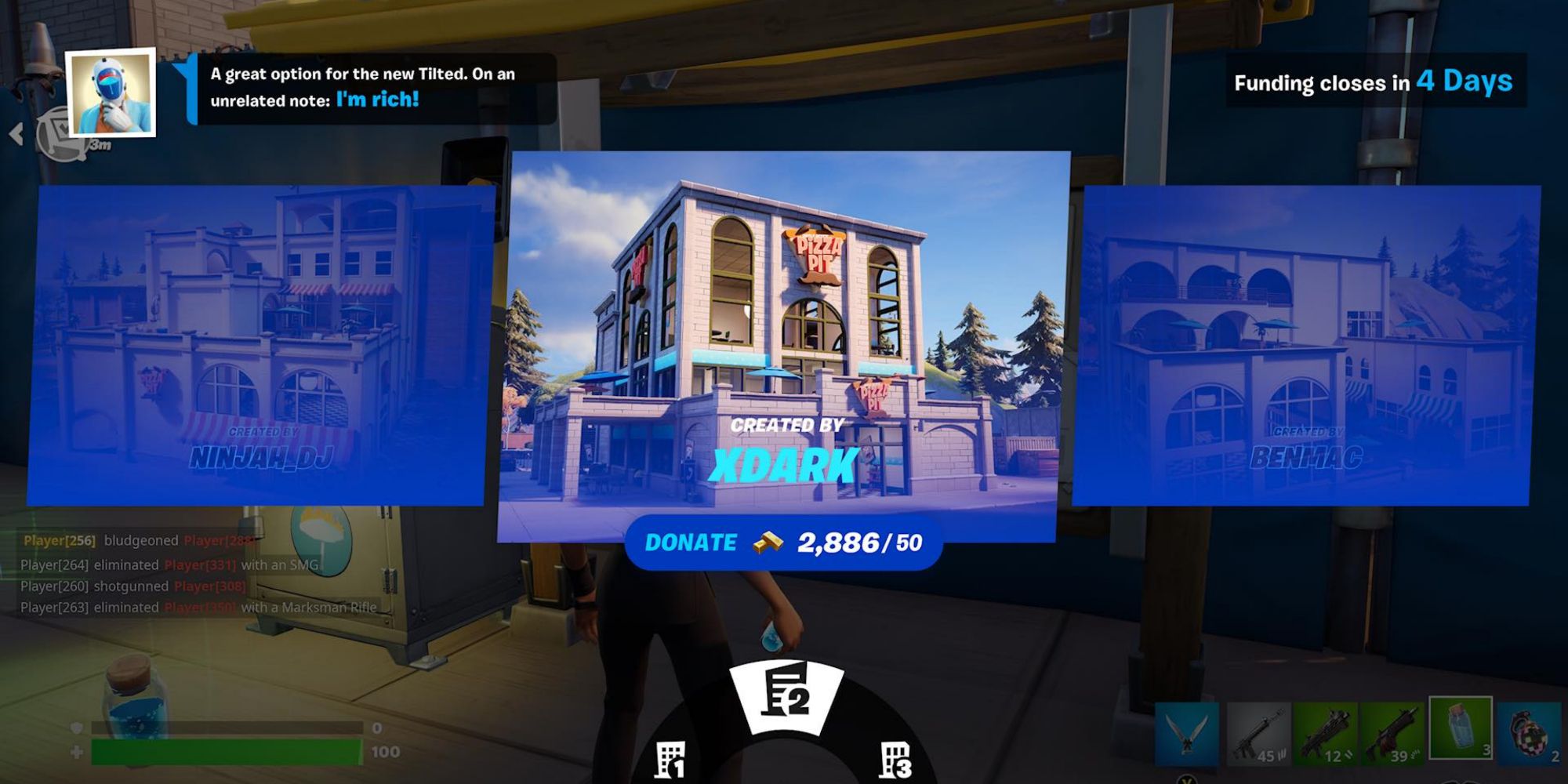 The Block Event is going to run from July 1 until August 9, at 9am ET. Until then, there will be three event phases that you can play through.
The point is to rebuild Tilted Towers, meaning its restaurants, apartments as well as its shops. You will have the chance to vote on your favorites by spending gold bars. From July 1st until July 27, you will be able to vote on your favorite restaurant. From July 27 until August 3 you can vote on the best apartment buildings. And, lastly, from August 3 until August 9, you can pick which shop you prefer.
You can place your vote by interacting with billboards spread around the Battle Royale map, or you can directly head down to Tilted Towers and visit the construction site. You'll even get a couple of small shields in exchange for your vote.
Rebuild The Block Quests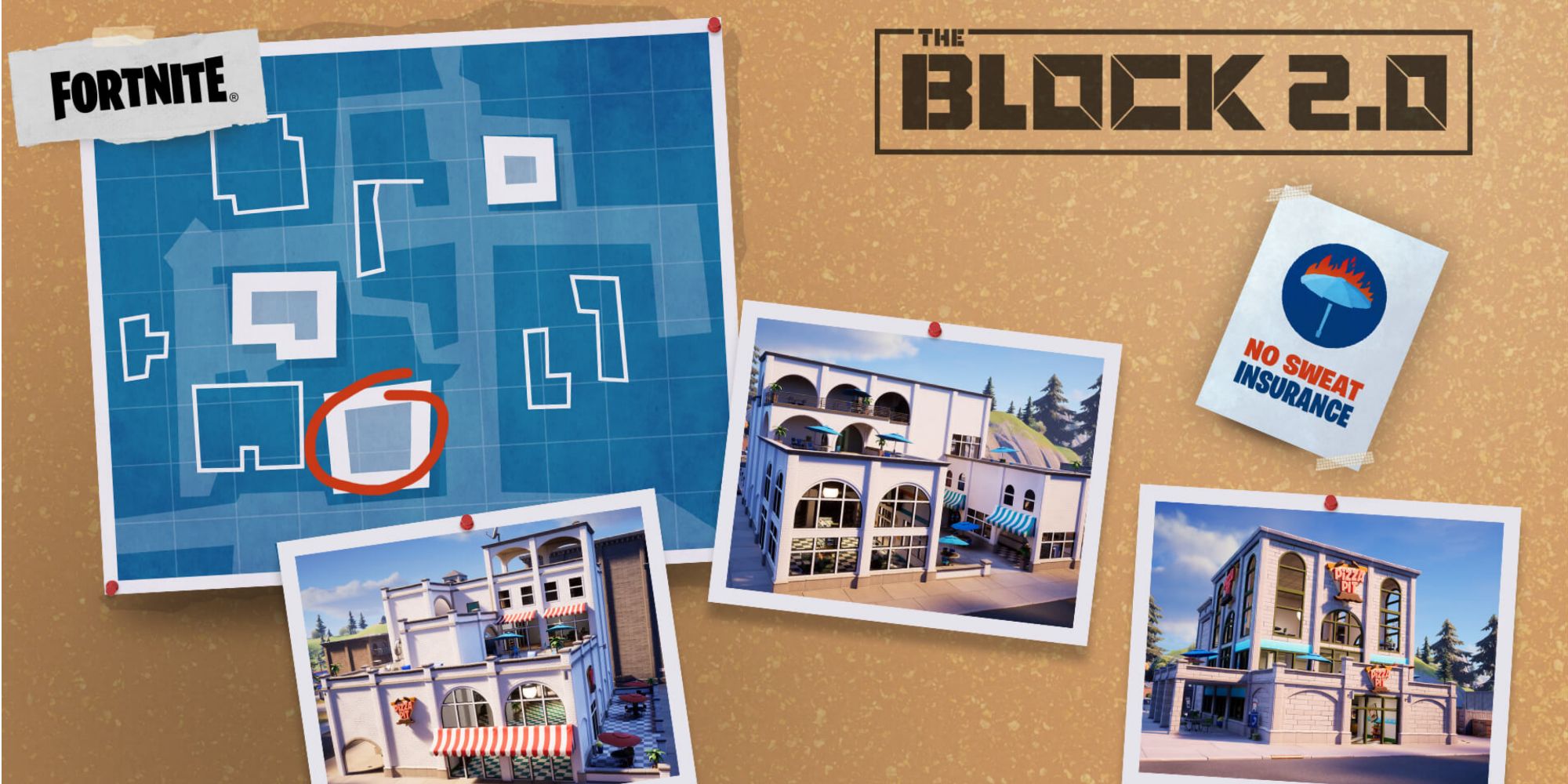 There are also some quests that you can complete to get yourself some well-deserved experience points. Each quest has five phases with a progressively higher difficulty level.
| Quest | Reward |
| --- | --- |
| Donate bars voting for construction projects on The Block. | 14,000 XP |
| Eliminate enemy players during the Rebuild the Block Event. | 14,000 XP |
| Survive Storm Phases during the Rebuild the Block Event. | 14,000 XP |
By completing quests you can also receive bonus goals rewards:
If you complete three Rebuild the Block quest stages, you'll get the Sea-Wheeeed contrail.
If you complete seven stages, you'll get the Lucky Lance harvesting tool.
If you complete 12 stages, you'll receive the Oro-boris back bling.
Check out the official Epic Games event webpage if you'd like to know even more about each building. You can even visit their island codes and see them from the inside!
Source: Read Full Article