Genius Kits Out Switch Dock With GameCube Ports
Creator of the popular blog "Built by Brock" has found a way to add a full GameCube remote adapter to an official Nintendo Switch dock, making it the first of its kind and sorely needed among many players.
Customized accessories have always been popular for video game consoles, but the Nintendo Switch dock has been a particularly difficult peripheral to work with, largely due to its voltage. As a result, buying third-party docks has led to some consoles becoming bricked and effectively unusable, so this news is most certainly welcome.
The adapted Switch dock features four GameCube controller ports that sit nice and snug on the open space located on the back of the dock where the other inputs are plugged in. While many of these types of projects are made with fun or creativity in mind, Brock describes this modification as born from necessity. Since Nintendo has not produced enough official adapters, many people find themselves looking for innovative solutions.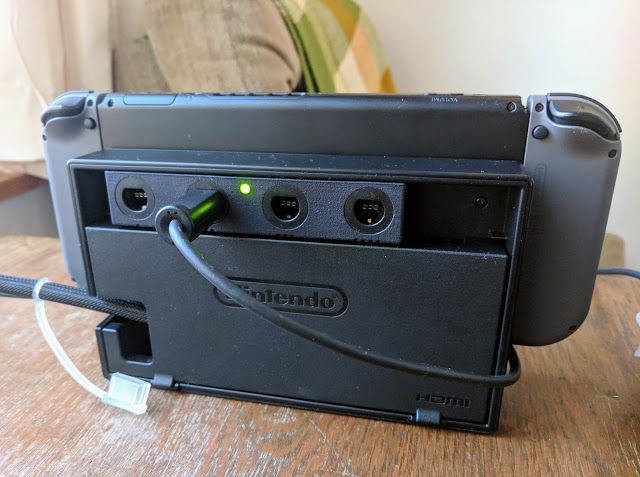 The instructions are freely available for anyone who wants to undertake the project for themselves, but it is no walk in the park. Unless users are familiar with basic electronics, it is more likely that the dock will be damaged in the attempt, so for now readers should attempt this at their own risk.
The idea in principle is not exactly new. As mentioned, non-Nintendo docks have caused major problems for some Switch consoles, at least enough to warrant a heavy warning by popular YouTube channels like Wulff Den. Check out the video below for a brief explanation about why third party docks are so risky for use with the Switch.
All to often when one sees an interesting or creative looking Nintendo Switch dock for sale on Amazon or Etsy, it is only the exterior that is being purchased, and users are expected to swap out the internal components from their official Nintendo Switch docks to avoid any kind of problems. If it sounds complicated and not worth the effort, that's because it can be, and most people stick with the default dock as a result.
The converted dock shown off above certainly looks great, but it would be great if Nintendo put the effort into making something similar. The demand for GameCube controller adapters is clearly there, and not making something like this is a missed opportunity.
Source: Read Full Article