Goat Of Duty Is Now Free (To Help You Stay Inside)
Goat of Duty for free? Maybe this terrifying world of ours isn't such a bad place after all.
Now, self-isolation can be super tough, as people around the world are finding out. There is a silver lining, though – some of us can eke out a little more gaming time. Raiser Games, it's your turn to shine.
The gaming industry takes a lot of flak, there's no doubt about it. What with season passes, microtransactions, excessive violence and all manner of other issues, our beloved medium is a bit of a punching bag at times. Nevertheless, though, gaming can be a huge force for good. Charity streams, tournaments and other events make enormous amounts of money for good causes, and when the community actually wants to act as a community, wondrous things can happen. We're not such a bad bunch really, are we?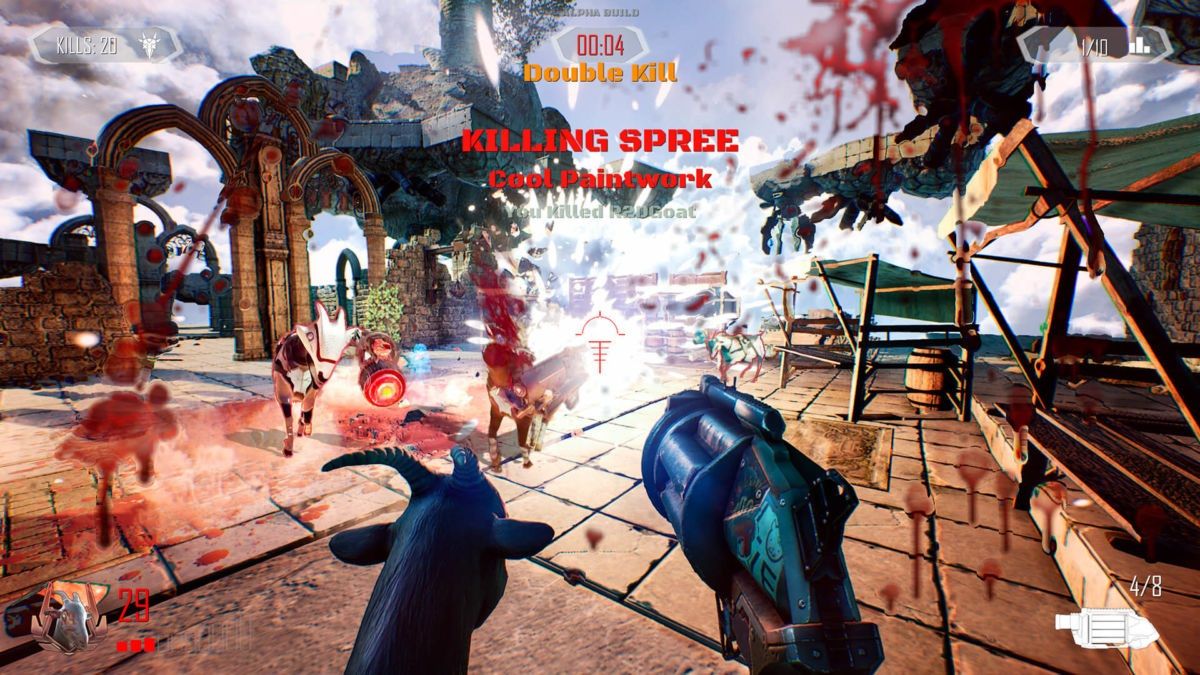 In times of trouble, it's crucial that we do what we can for others. At the moment, for many of us, that might simply mean not buying up 84 packs of toilet paper at the store. Or perhaps you're being more proactive and providing some of these crucial supplies to those needier than yourself (kudos to you if that's the case). Raiser Games, meanwhile, are taking an entirely different approach to the current global crisis: proving free goat-based FPS absurdity to all. Now that's a public service.
As reported by Invision Community, the #StayAtHome campaign aims to encourage people to… well, do just that, in an attempt to stem the tide of the coronavirus. In solidarity with this effort, Goat of Duty is being made available to download for free on Steam for the next two weeks. The game's director, Ivano Zanchetta, explained:
"In Spain and particularly in Italy, lockdowns on public movement in order to slow down to spread of COVID-19 have been in place for some time… If having a game to play when people are at home relaxes them at what is a stressful time for everyone, then we're happy to play our part."
The Head of Marketing at the Spanish-based Raiser Games, Sergio de Benito, echoed the idea that gaming will have a huge part to play in keeping people entertained at home (and keeping them at home in general) in the coming weeks. "Publishers can and should do their part when it's financially viable for them to do so," he stated – a crucial message to keep in mind during this tough time.
Source: Read Full Article