Godzilla Vs Kong Stomped The International Box Office With $123 Million Debut
Over this past weekend, Godzilla vs. Kong did big business at the international box office. One of the year's most anticipated movies is finally upon us. The MonsterVerse blockbuster opened in international territories last week, and its United States release is tomorrow. Reviews have praised the film for its spectacular action. Currently, the film sits at an 80% on Rotten Tomatoes. If it doesn't dip below 77%, it will remain the highest-rated movie in the MonsterVerse.
As reported by Deadline, Godzilla vs. Kong's global box office debut was $123.1 million. China alone took in $69.2 million. For Hollywood, this sets a new pandemic-era record for an international box office debut. This number does not include territories such as the United States and Japan, where the film has not released yet. It will be interesting seeing where the box office goes worldwide over the next few months. Its international debut has already exceeded expectations.
Godzilla vs. Kong's box office shows event films can still generate notable excitement and get people hyped to go to the theater. In the United States, the film will debut in both theaters and HBO Max. The streaming service isn't available internationally, although it will be interesting seeing the film's domestic box office in the US given the fact people have the option to stream at home.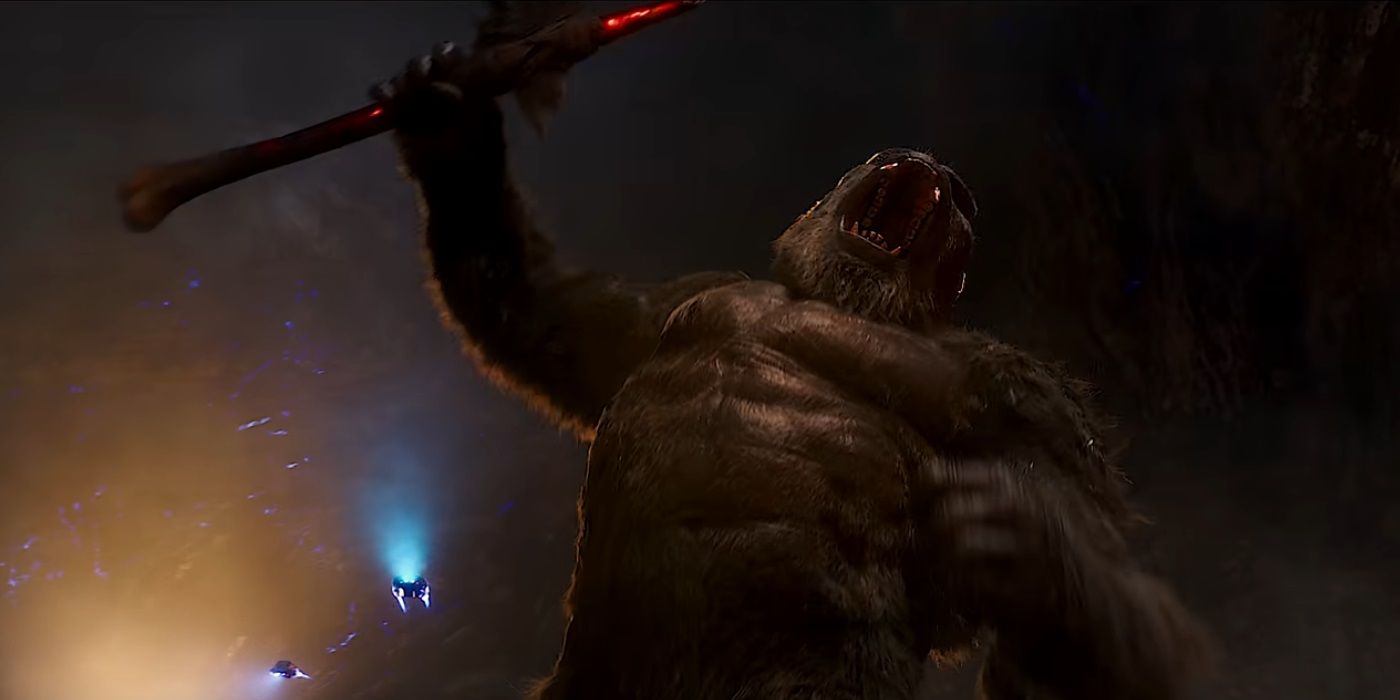 It's not surprising that Godzilla vs. Kong is doing well. Right from the debut trailer in January, the film positioned itself as the biggest spectacle of 2021, a Titan slugfest that can't be missed. Based on reviews, it appears the film has succeeded in that regard. Right now, there are no movies confirmed for the MonsterVerse post-Godzilla vs. Kong. Hopefully, if the film continues to do well, Legendary will announce more to come.
There are some notable movies coming up after Godzilla vs. Kong, such as Black Widow and The Suicide Squad. Black Widow will be the first Marvel Studios film in the pandemic era, so its financial success will be intriguing to look at. Perhaps by next year, the film industry will return to a sense of normalcy. Fittingly, the two most iconic movie monsters are helping with that.
NEXT: The Suicide Squad TV Spots Offer Up Fresh Looks At Starro And Thinker
Game News
Godzilla Vs. Kong
Godzilla
Daniel has been writing video game news, features, and reviews at TheGamer for some time now. He also contributes to ScreenRant. In the past, he's written for ComicBookMovie, Unleash the Fanboy, and 411 Mania. He resides in Old Bridge, New Jersey, and graduated from Thomas Edison State University with a B.A. in Communications. His favorite video game company is Nintendo, and once you get him talking about Mario or Smash Bros., he won't stop. He has also enjoyed many PlayStation exclusives, such as The Last of Us and Horizon: Zero Dawn. The only other entertainment he enjoys more than gaming is watching a Godzilla movie.
Source: Read Full Article