House Reborn Celebrates 11th Anniversary As Star Trek Online Enters New Season
Galactic MMORPG Star Trek Online recently kicked off celebrations for 11 years of providing video gamers many excellent space-faring adventures in the Star Trek universe. Celebration events that are now in play include the launch of a new season titled House Reborn, the completion of the Klingon Starting Experience, a brand new Klingon Recruitment System, a Special Anniversary Event to earn the new Alliance Temer Rader, as well as new missions, stories, and numerous overall game improvements.
Accompanying the celebration and new content announcement was the House Reborn Launch Trailer, which introduces the new season's storyline, as well as a couple of the characters and their voice actors you'll be hearing a lot in-game this season. Star Trek: Discovery's L'Rell returns to the action (voiced by the original Mary Chieffo), with two of this seasons' episodes featuring and centered on the character. Tenavik also makes a return, but is voiced this season by Sam Witwer, but under the guidance of the character's original voice actor Kenneth Mitchell.
Another new feature added for the first time with House Reborn and the year 11 anniversary is the ability for players of all factions to command any ship. According to the press release, "Federation Captains will have the ability to command Klingon Ships and Klingon Captains can command Federation ships." You can unlock this new feature by advancing a KDF character to level 65.
House Reborn "kicks off Part 1 of the finale to the game's epic Klingon War", picking up the story in the wake of the House Shattered events. The main story episodes are titled Knowledge is Power and Leap of Faith, and involve Klingon House Mo'Kai matriarch J'Ula's travels to the sacred planet of Boreth, seeking the monk Tenavik. You are tasked as guard and guide as she undertakes her spiritual journey, which leads "into the pits of the Klingon underworld Gre'thor itself." It's there that she and you will meet the famed Klingon L'Rell, along with General Martok (played by J.G Hertzler from Deep Space: Nine), Adet'Pa (voiced by Rekha Sharma from Star Trek: Discovery) and Aakar (played by Robert O'Reilly from Star Trek: The Next Generation and Star Trek: Deep Space Nine).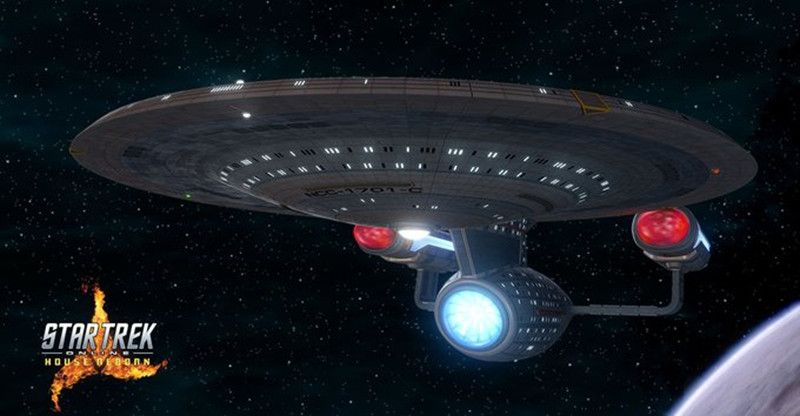 The full list of new and improved features with House Reborn and STO's 11th anniversary can be read over on the PC Patch Notes for 1/26/21 post.
Source: Read Full Article