How To Set Up Xbox And PC Parental Controls
Microsoft has a wide range of parental settings for its products and they are linked to individual Microsoft accounts. This means they can be applied to any Xbox Console or PC that uses the account. This includes Windows 10 and Windows 11 PCs as well as Xbox One, Xbox One X, Xbox Series X, and Xbox Series S. For you, as a parent, this means complete control of all your family's accounts.
All accounts can be controlled through the Microsoft Website but you may find it easier to monitor and manage everything using the Xbox Family App which is available on Google Play and the App Store. In this guide, we take a look at how you can set up parental controls and where they will apply.
Setting Up And Linking Your Microsoft Family Accounts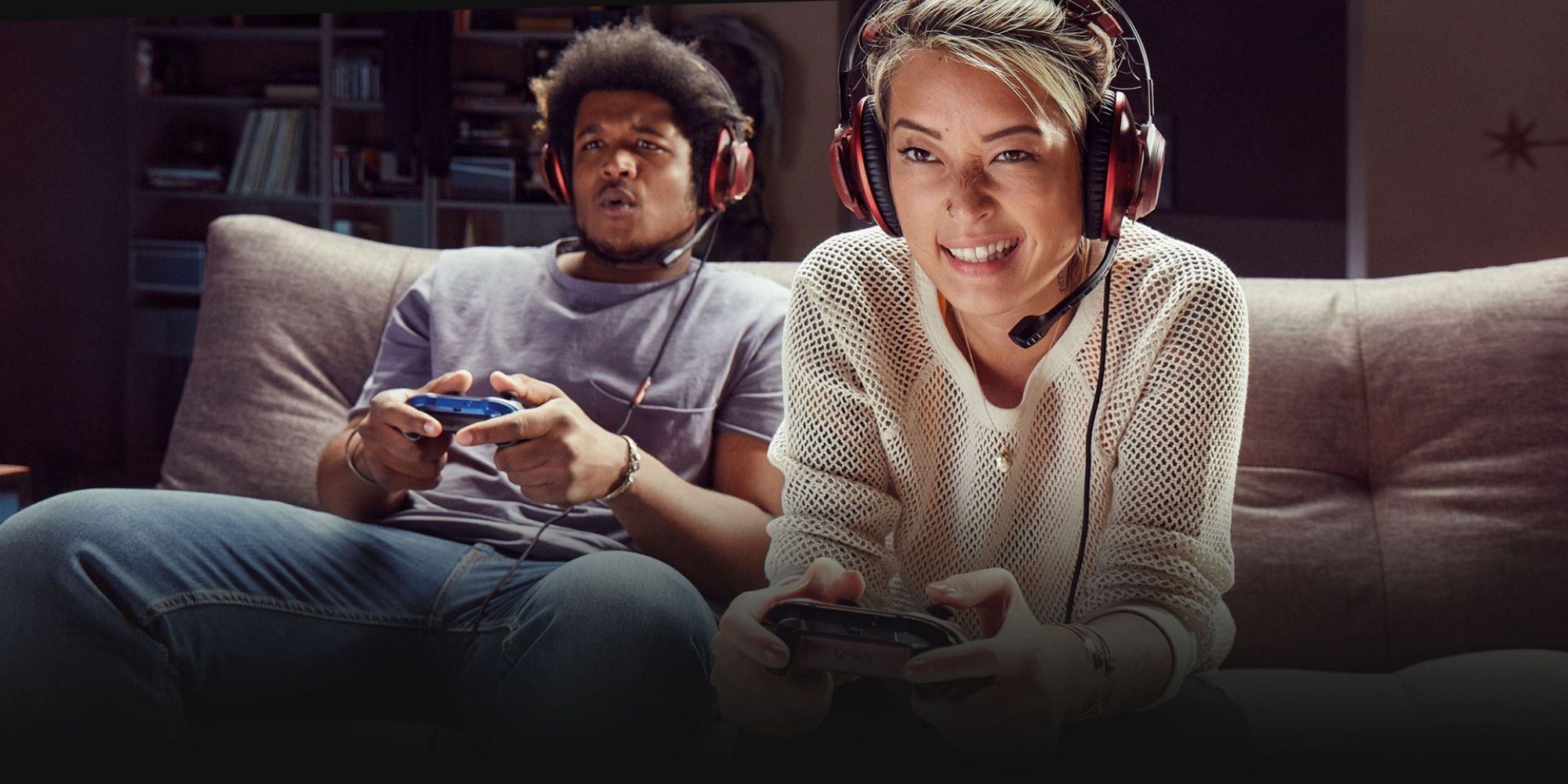 Firstly, you'll need a Microsoft Account. If you use a Windows PC then you'll likely already have one. If not then you can create one with help from our step by step guide. Every family member will need an account and children's accounts should be set up using their correct details, including an accurate date of birth. This means appropriate settings will be applied by default.
You can override these settings later if you wish, so you don't need to worry about things being locked down more than you would like. If your child is fine with some higher-rated content then you can allow them access to it without needing to change their details. Likewise, if you have a child who needs more restrictions than may be expected this can also be done.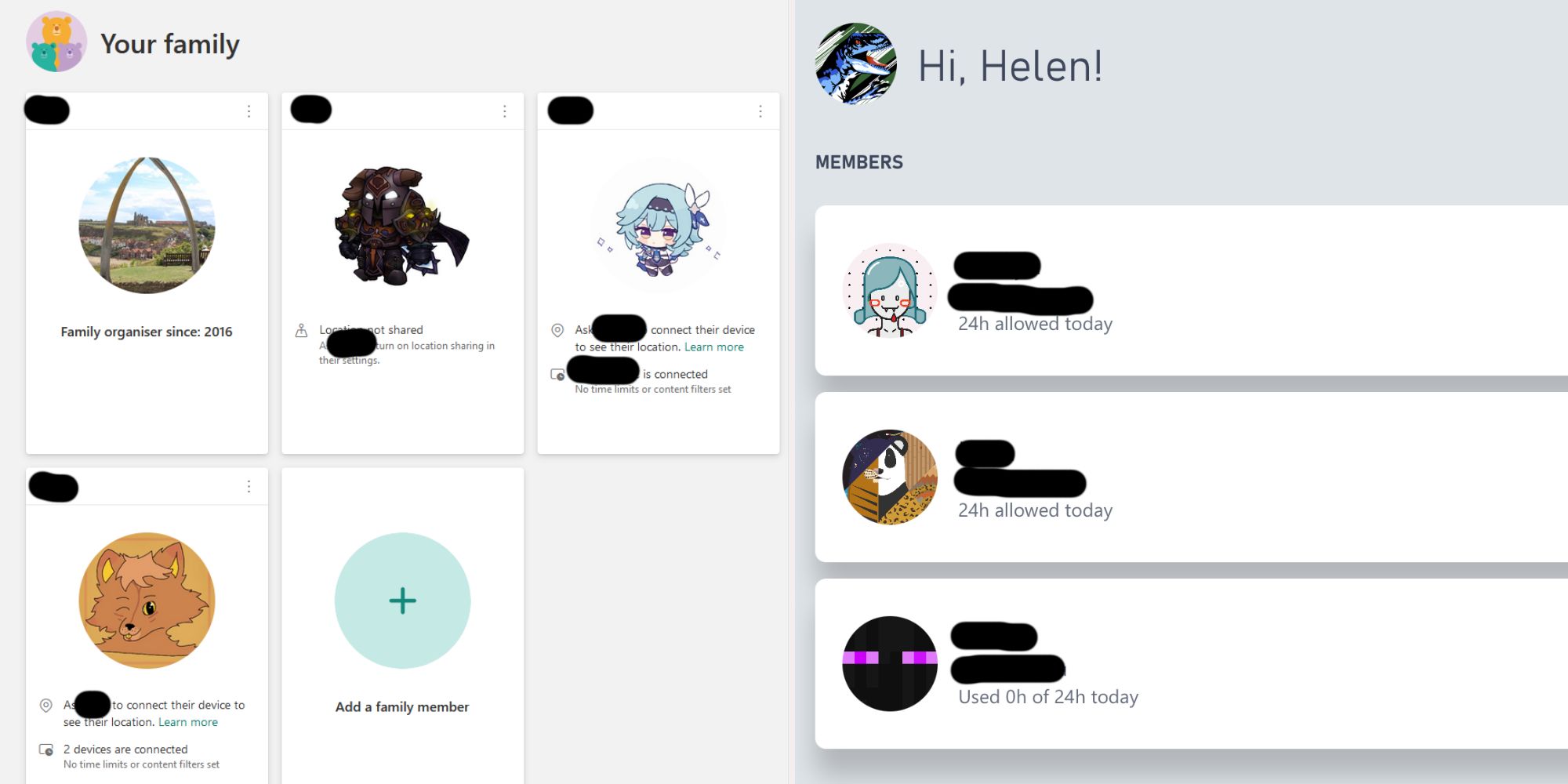 Once the accounts are made you have two choices. You can use the website or use the app. The options are the same and both are presented very similarly. In the image above you can see the website on the left which shows a box for each family member and on the right the app also has a box for everyone in the group.
To add people to your group you can use the large Add a Family Member box on the website. On the app, there is a green icon with a person and a + symbol in the upper right-hand corner. When you click this you will be able to add them as an organiser – someone who can change settings – or as a child. This means that two adults can monitor the settings from their own individual accounts.
Once everyone required has a Microsoft account and they are all connected together you can begin to adjust the settings.
How To Set Up Parental Controls On Microsoft Accounts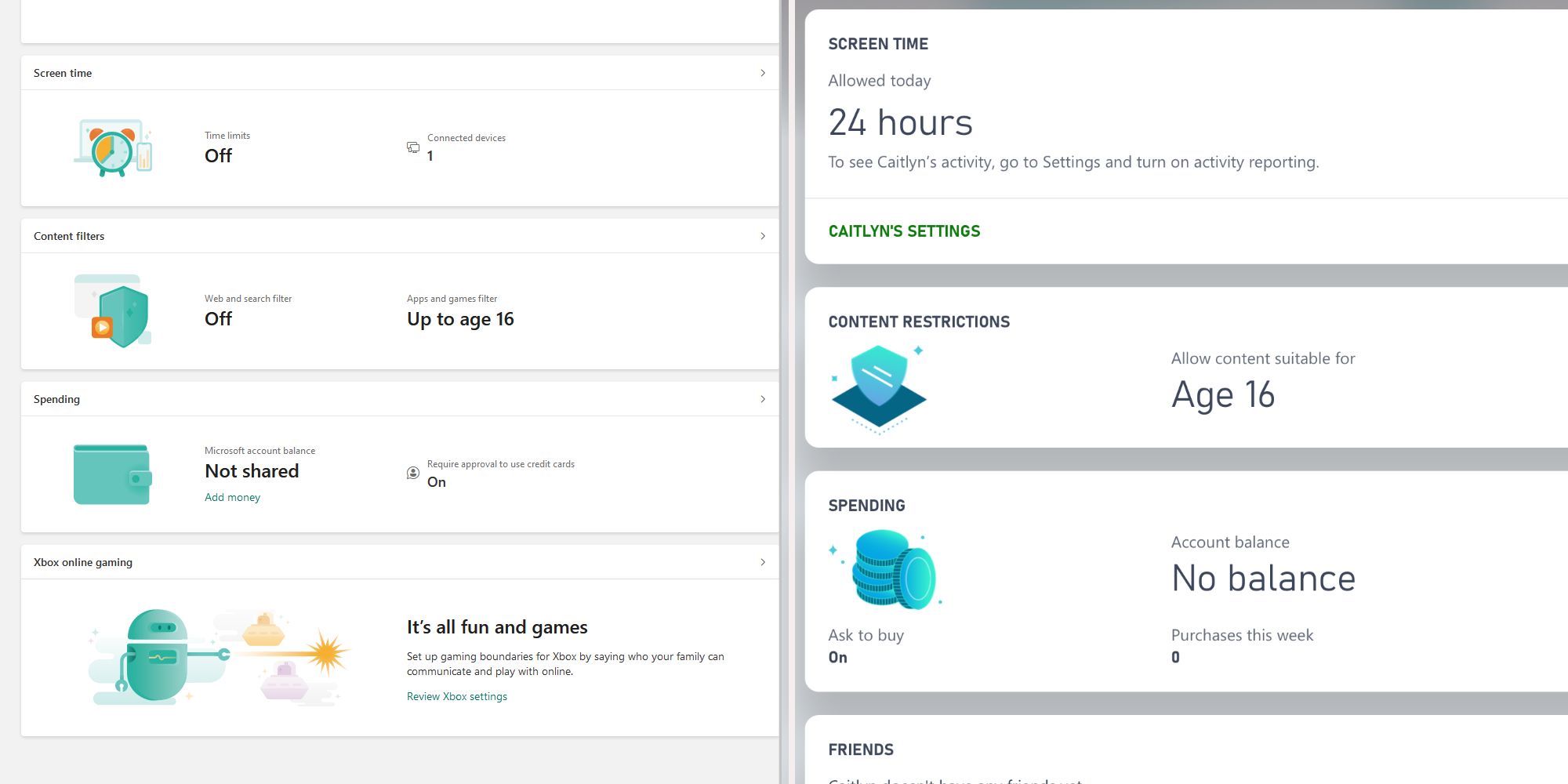 As long as an Xbox console has been signed into with the appropriate Microsoft account it will be linked up via the family network, regardless of if you use the website or app to manage your settings. Both options have the same settings and are easy to navigate. However, if you wish to set PC restrictions these will need to be managed via the website.
Here's what you can change in the parental settings and how to do it.
How To Set Up Screen Time Restrictions For Xbox and PC
The process is similar for both the app and website but there are a few differences, especially in terms of how they are applied. Here's what you need to know.
Setting Screen Time Limits On The Xbox Family App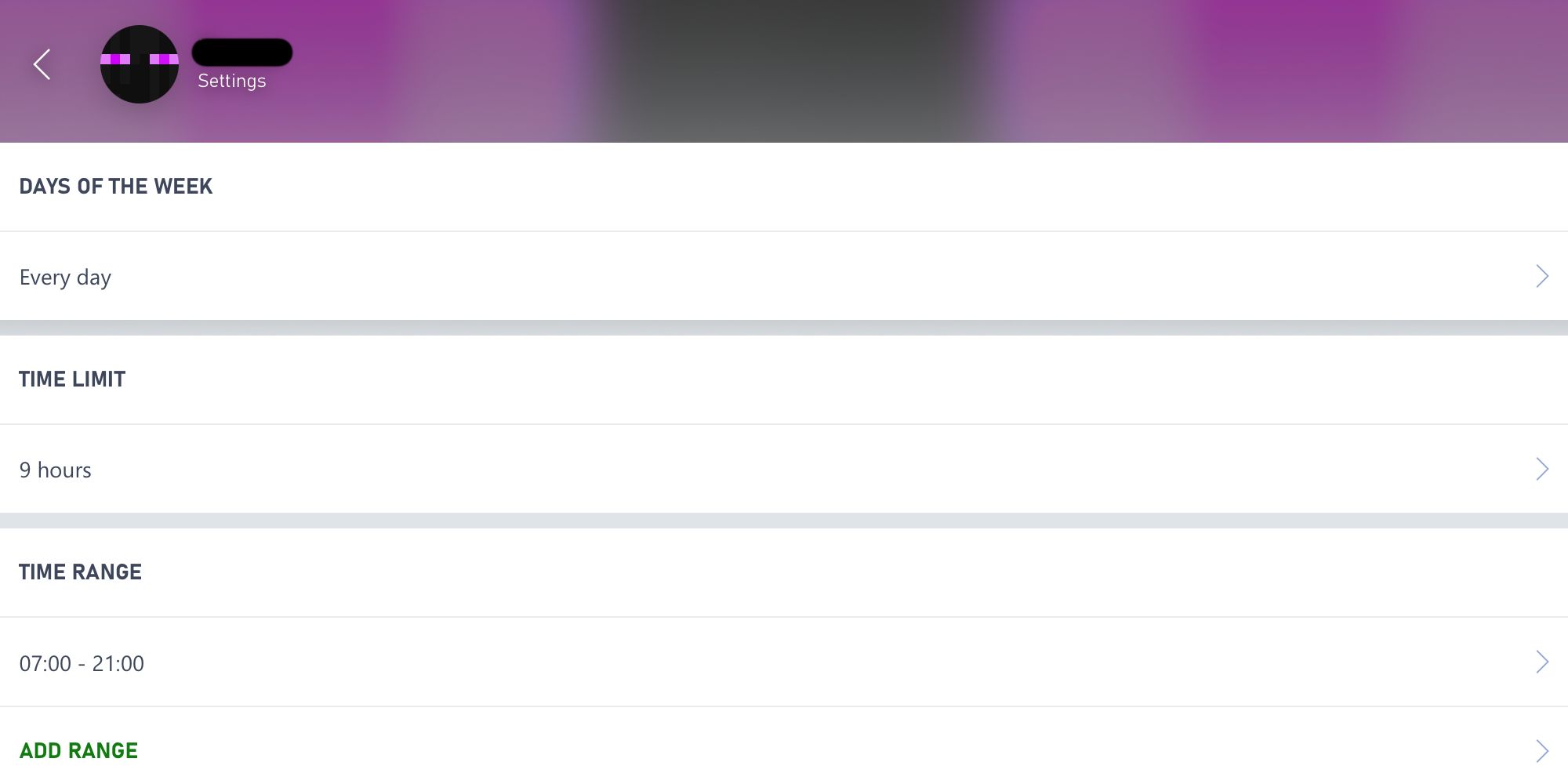 To set up screentime restrictions follow these simple steps:
Click your child's profile
Select the cog in the top right corner
Scroll down to Screen Time
Click this section to enter the settings menu
You'll now be in the menu where you can click the menu icons on the right-hand side to adjust the current settings. Everything here is touch screen and you can simply click the options to add limits for every day or per weekday. You can't break anything in here so just click through and set the limits using the timers provided.
The Time Limit section allows you to specify a maximum number of hours per day while the Time Range specifies the hours these can be used between.
These settings will be applied to Xbox One, Xbox Series X or Series S only. To change PC settings use the website.
Setting Screen Time Limits On The Microsoft Website
The website is slightly more complex in places because it controls more devices. If you are just using an Xbox console we recommend using the app.
To access screen time settings follow these steps:
Click your child's profile
Select Screen Time from the menu on the left
You will now see a menu that displays screen time activity at the top. As you scroll down you can select any connected devices to manage screen time. There is also an option to use the same schedule for all devices.
To connect devices simply click "How To Connect A Device" for simple step by step instructions on how to connect to a PC, Xbox Console and Android or Apple Phone. Mobile devices support limited options.
Once the devices are connected simply click the one you want to unlock the drop-down menu allowing you to set a time limit as well as a time range.
How To Set Up Social Restrictions For Xbox Live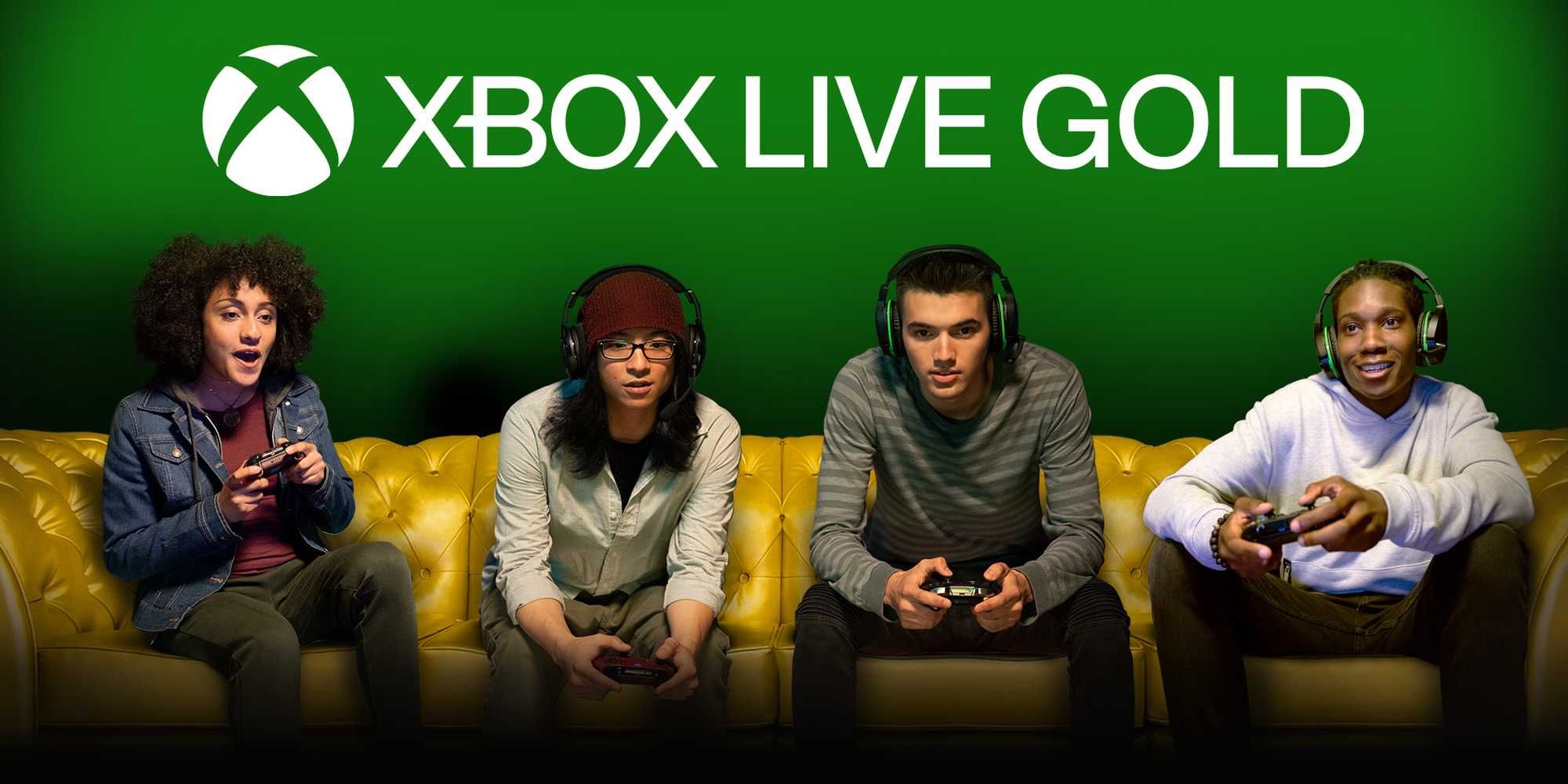 The app provides the following social restrictions for Xbox Consoles:
Friends can only be added with approval
Xbox Live communication set to Everyone, Friends Only or No One.
Content filters for text and media in received messages, and message requests as well as any web links
While in the app access the settings using the cog. You will see Social at the top of the list and it will display the current settings. To change them simply click the Social section and you will be taken to an easy to use multi-choice menu.
How To Set Up Content Restrictions For Xbox And PC
Content restrictions vary depending on how you set them up. The app will once again control the console and the website is required to change PC settings.
Content Restrictions On The Xbox Family App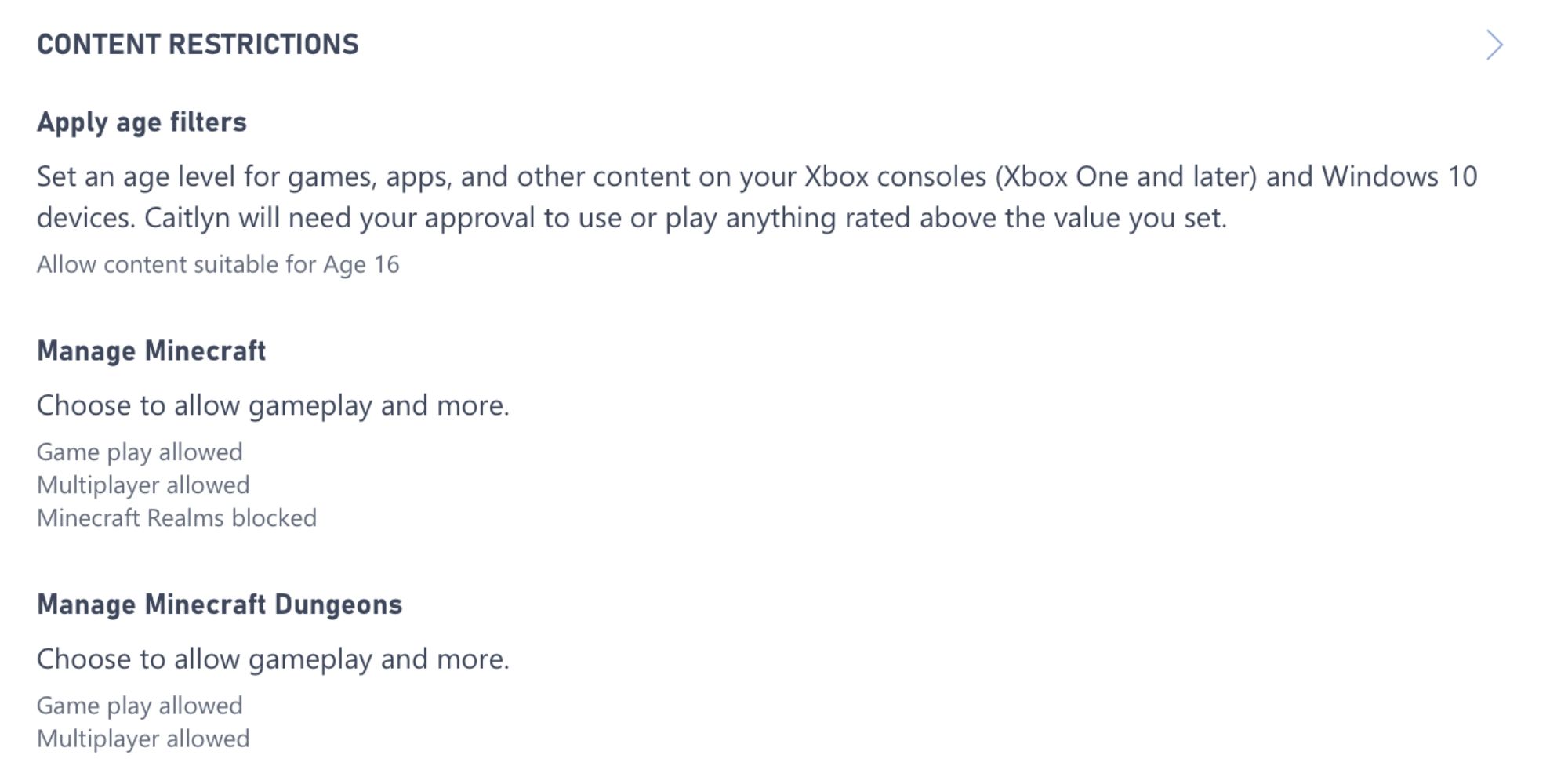 The next section in the app is Content Restrictions. By clicking this section you can restrict content by age. While it is recommended that you use your child's age you can adjust it to suit your needs.
As apps are accessed that fall outside of the restrictions a parent will be asked to provide permission for the app to be used once or always. Anything with permanent access applied will be listed in this section and you can revoke this permission by clicking the trash can icon next to the game or app name.
This section also has specific settings for Minecraft and Minecraft Dungeons so you can change these settings easily if required.
Content Filters For Web Browsers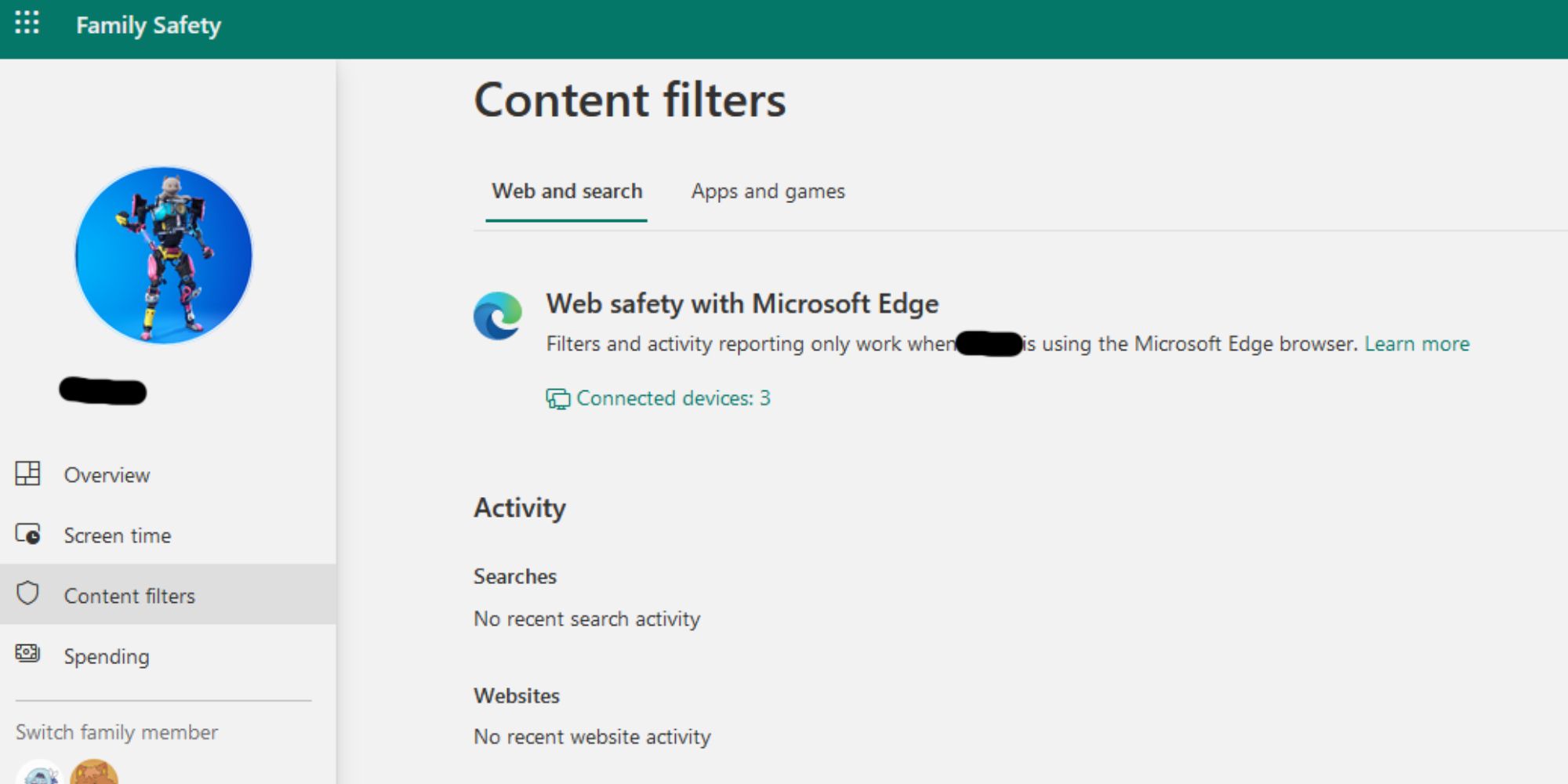 The website offers a wide range of filtering options for PCs and the Microsoft Edge browser. Any connected devices will have these settings applied to them so if you wish to restrict web browser content you need to use the Content Filters section on your child's profile.
You will be under the web and search setting by default where you can change the web filters. The main setting will enable SafeSearch with Bing and block all browsers except Edge on the selected devices. You can then allow or block specific websites. For full control, you can choose to allow only the websites you choose.
Selecting the Apps and Games tab shows you a drop-down box to select the age restrictions, just as the app does. There are also some click-through options if you need to add or remove specific apps from this list.
How To Set Up Spending Restrictions
Spending restrictions are once again available in the app and via the website.
Spending Restrictions On The App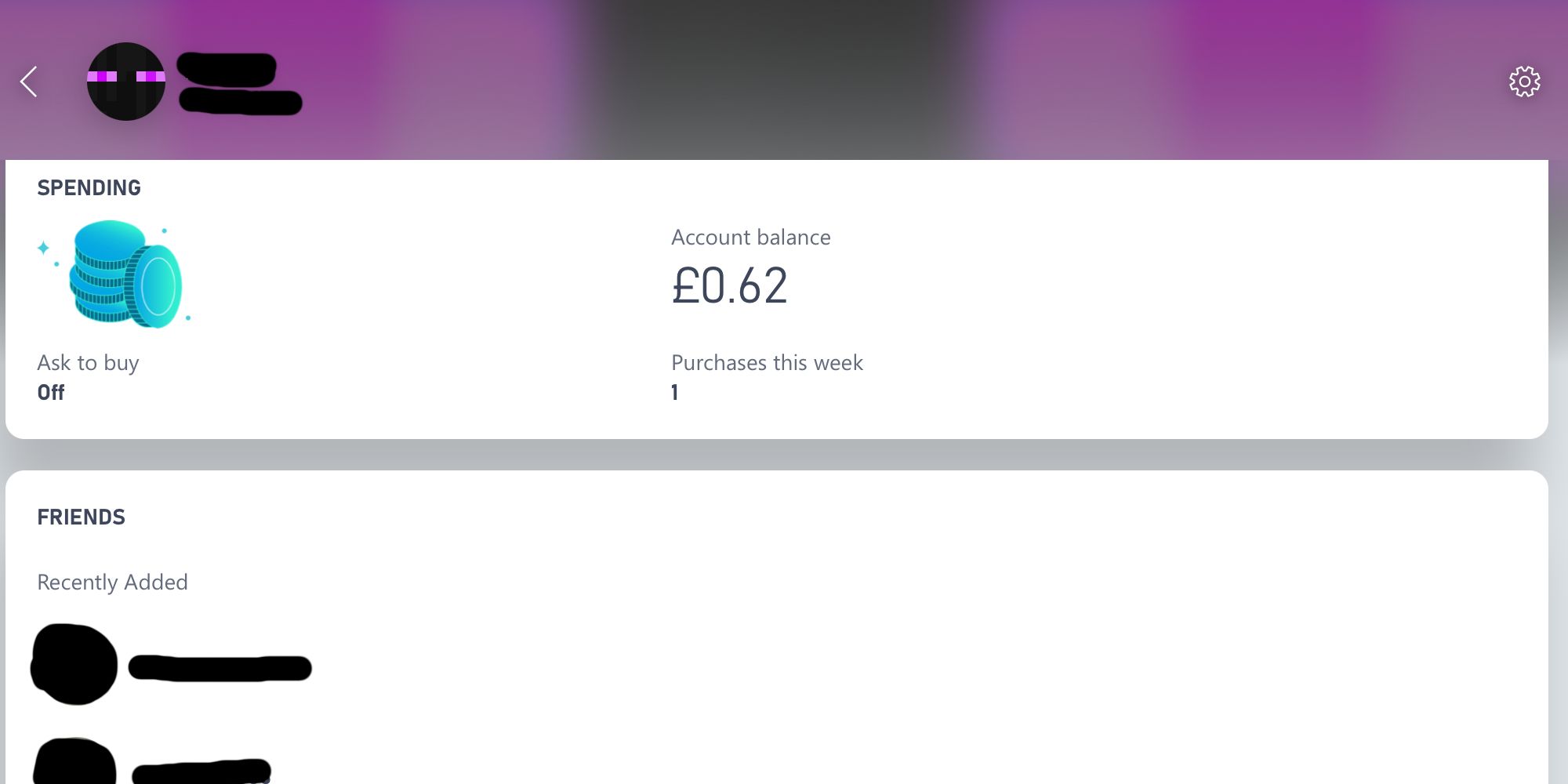 Click the Spend section to view your child's account and restrictions. If they have money on their Microsoft account this will be shown here and is always available for them to spend.
Below this is the ask to buy setting. Turning this on will require all purchases to be authorised by a parent, unless they are done using the account balance.
You can also view the spending history in this section.
Spending Restrictions On The Website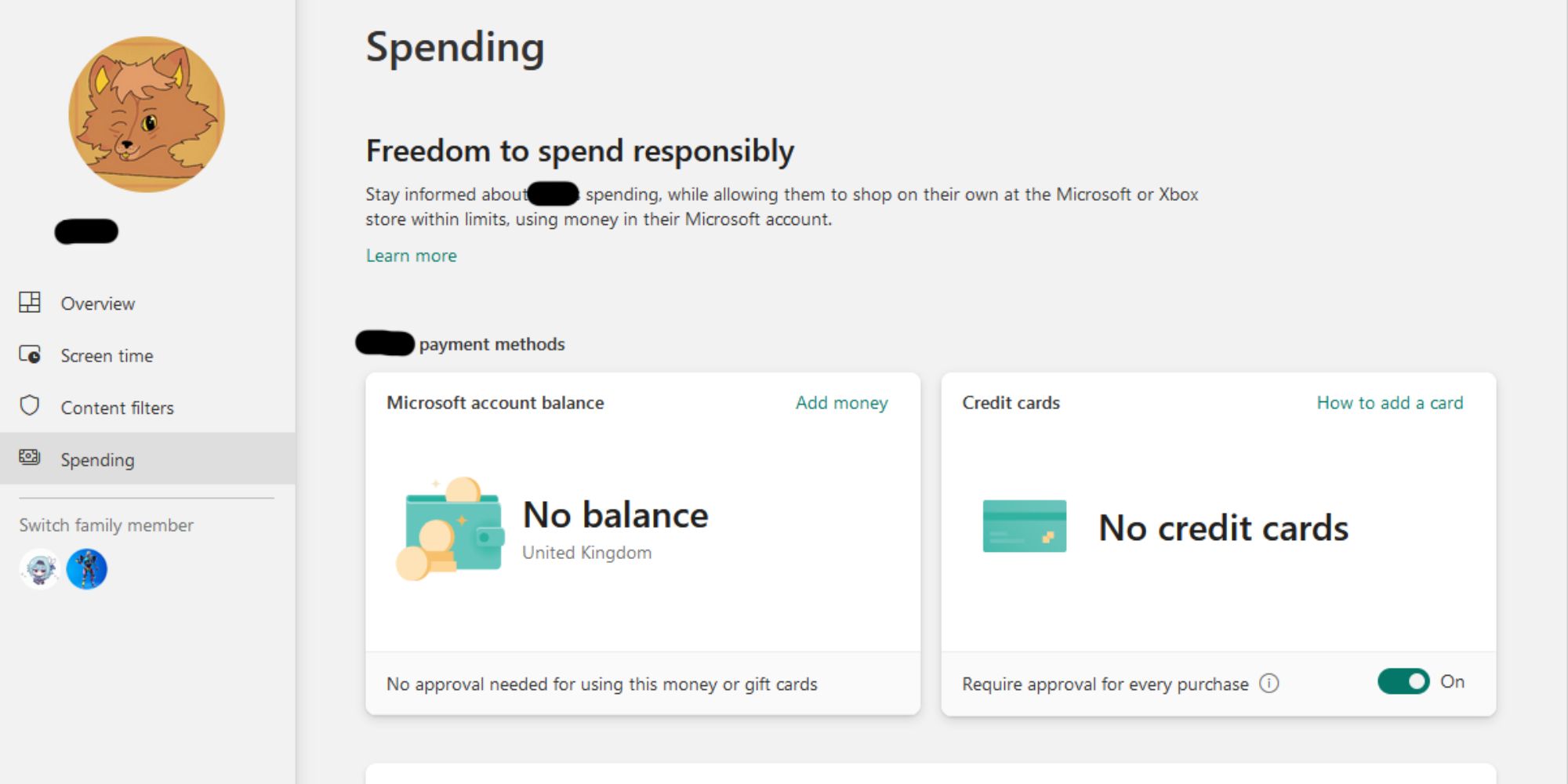 Similarly to the app, the Spending section allows you to specify permission to be required for all purchases above a specific age setting. You can also choose to be notified of every purchase made and can track purchases here.
Xbox Specific Settings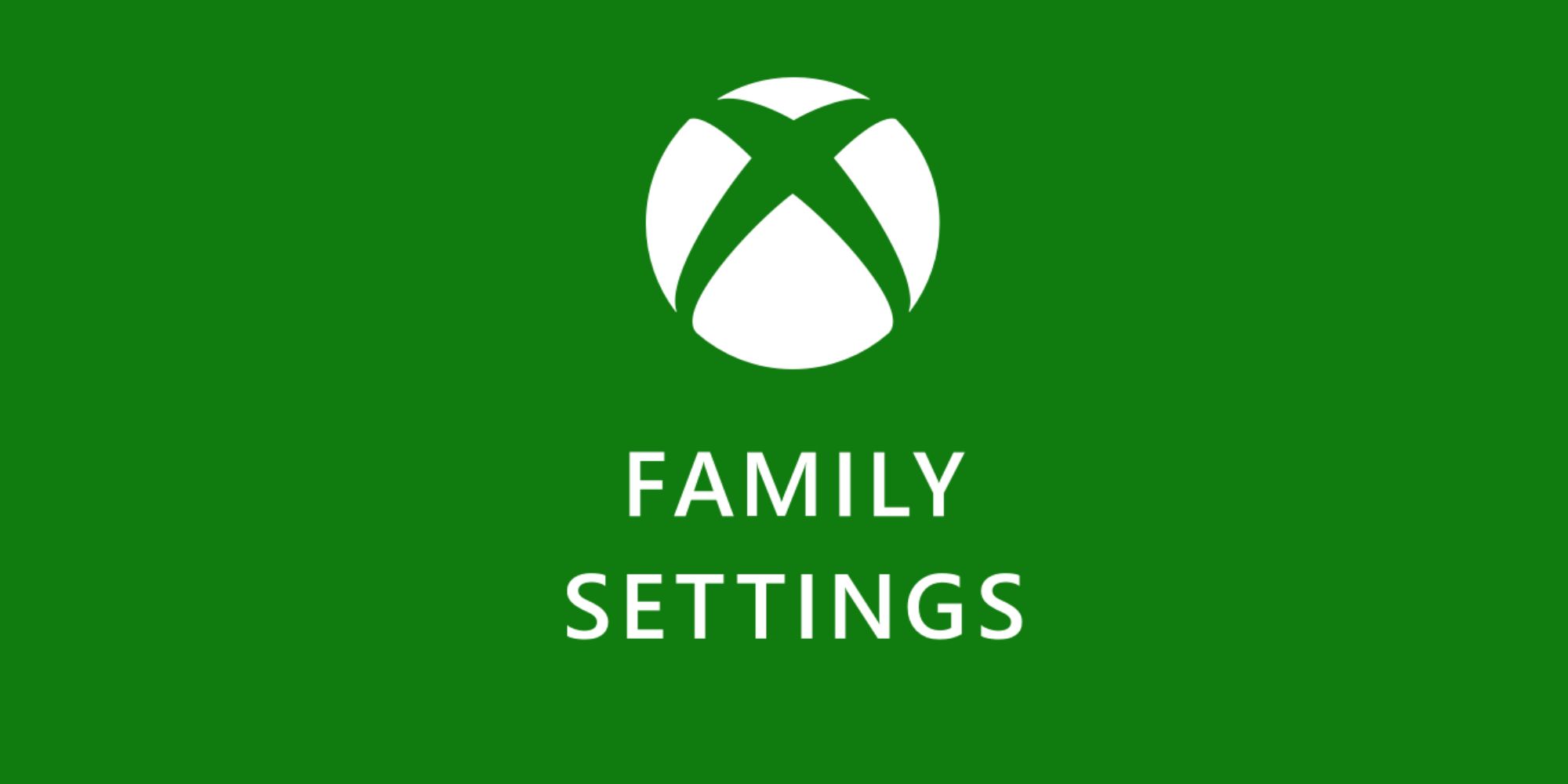 The app also contains the following Xbox specific settings:
Choose if to allow your child to use Xbox Live to join multiplayer games
Restrict or allow cross-network play and communication
Decide if your child can join create or follow clubs in the Xbox Community
All these settings are viewable by clicking the appropriate section and the changes are simple to make.
Activity Reports
This section allows you to choose if you wish to monitor screen use and spending history. With this enabled screen time and spending will be easily visible as soon as you click on your child's profile, along with a summary of their spending and the names of any friends they recently added.
At all times help is easy to access on the website which contains links to specific help articles for any settings you are unsure about. You can also click the small icons to find out more about specific settings in both places.
Source: Read Full Article