How Will Coronavirus Impact PS5 and Xbox Series X — and Gran Turismo's World Tour?
It's difficult to miss the world's biggest news story right now. A virus called SARS-CoV-2, commonly just called coronavirus, is spreading the COVID-19 disease across the globe. With over 100,000 cases and almost 4,000 deaths worldwide, this is prompting countries, companies, and airlines to shut down in an effort to contain it.
We've already seen some of the consequences of this in the motoring world. Last week's Geneva International Motor Show ended up not taking place, after the Swiss government banned all gatherings of over 1,000 people. Some automotive companies are instituting travel bans, resulting in the cancellation of vehicle launch events.
In motorsport, F1 postponed the Chinese Grand Prix. With China as the first place to report the virus, most airlines cancelled flights to the country and many countries imposed travel bans. Other Grands Prix are under threat too, with Bahrain also announcing it will stage its race with no fans.
Meanwhile Sony, among others, has withdrawn from games shows like PAX East and GDC (the latter of which was subsequently postponed), citing concerns over coronavirus. That's left the pre-release hype train over the PlayStation 5 very much sitting in the sidings, as opportunities to reveal the console pass by.
We're looking at the events across what was poised to be an exciting 2020 calendar for gaming, and how the situation could affect them.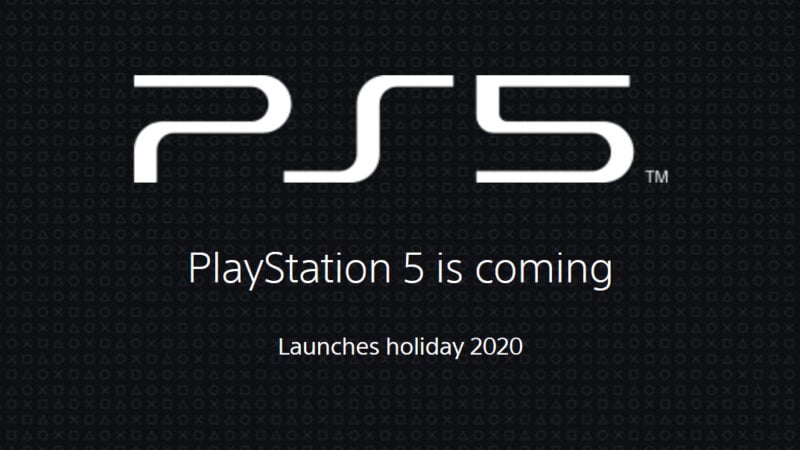 PlayStation 5 and Xbox Series X
While Microsoft has revealed its flagship next-generation console, Sony hasn't as yet. All we've seen is the console's logo and we were expecting more by now. Much of the industry chatter had the PS5's grand reveal pegged for mid-February, but that date sailed by without a murmur.
Sony's withdrawal from PAX East and GDC may hint at a company-wide restriction on travel as we've seen in other large multinationals. That would prevent a traditional console launch, with company spokespeople revealing all on the stage of an auditorium. The fact that Sony hasn't managed a digital launch suggests wider issues that might come to affect Microsoft too.
AMD, which supplies both companies with the consoles' processors, has manufacturing facilities in China, which has the heaviest travel restrictions of all. The plant which builds the 7nm process chips used in the consoles is in Taiwan, but the state's complicated political position means it's often bundled in with China and might also be subject to travel bans.
Supply chain issues are one thing, but the actual consoles might also be a concern. Foxconn manufactured the previous generations of PlayStation and Xbox in — you guessed it — China. It seems likely that both brands intended for that to continue with the new consoles.
One solution might be to move the production lines to a new facility in a different country, but this could increase the cost of each console. That's something with which Sony is already struggling, according to reports.
It's unlikely that the issues will extend to developers, at least directly. Development versions of both consoles have been in the hands of games companies for months, so that process shouldn't be affected. Whether there will be any games shows in 2020 for them to demonstrate their products is a different question, though the digital solution that we saw with the Geneva motor show may be an answer.
Esports and GT Sport World Tour
Outside of racing esports we've already seen a number of events cancelled. Major events for Mortal Kombat 11, FIFA 20, and League of Legends have all gone by the wayside, and it seems likely that this will affect competitions in our particular field of interest.
The first significant live event on the calendar will be GT Sport's second World Tour event. That's scheduled for the end of May, at the Nurburgring in Germany. Although not quite so much in the news, Germany is the fifth most-affected country outside of China, with over 1,000 identified cases of COVID-19 but no deaths as yet. The country is yet to institute any quarantine, but if Sony has its own travel ban for personnel it will greatly affect its capabilities for staging the event.
We don't know as yet where Sony will stage any subsequent GT Sport World Tour events. However, as they're likely to be much later in the year, there's more hope for them to continue unaffected.
Le Mans Esports Series (LMES) will follow in June, at the famous French race track. France has slightly more cases than Germany, and has recently increased its ban on large gatherings, from 5,000 people down to 1,000. If still in place by June, this would probably cancel the 24 Hours of Le Mans, though for now this remains on schedule according to the ACO. However the LMES final is smaller and could still take place even if Le Mans doesn't — albeit in a much quieter environment.
The F1 Esports Pro Draft will take place around the same time, in London. As yet, the UK hasn't quite seen the case numbers of other European countries, but with the virus's long 'asymptomatic' (showing no symptoms) period there may be many more infections yet to be reported. The Pro Draft is not a large event in terms of personnel count, so this could still take place.
One crunch point for all the events though is getting the competitors there. With China and areas of Italy subject to quarantines and travel restrictions, some of the key drivers in each event might be unable to attend. That could include F1 Esports champion David Tonizza.
As a whole, new cases of COVID-19 are still increasing but at a much smaller rate than before. That could suggest that the virus has run out of steam — much like the initial two-month explosion with SARS in 2002 — and life will return to normal soon. If so, everything could get back on track with comparatively minimal disruption for what promised to be an exciting year for gamers.
Source: Read Full Article