If You Want Free Loot In Warframe, You'll Need To Relink Your Twitch Account
Warframe Twitch Drops 2.0 launched yesterday as "a more user-friendly drop experience," according to Digital Extremes. What this means is that it'll be easier than ever to get free loot by watching your favorite Twitch streamer, however, that ease of use comes at a one-time cost of relinking your Warframe and Twitch accounts.
Why do you have to relink your Twitch account? That was never really explained, but free loot is free loot, so best do as we're told.
Anyway, the process to unlink and then relink your accounts isn't all that bad. First, log in to your Twitch account at twitch.com, then use this link to unlink your accounts on Warframe's side (the site will ask you to log in once you arrive–just do that and you should complete the unlinking process). After that, head back to Twitch and unlink your Warframe account on their side by going to Settings, Connections, and then Other Connections, where you should find Warframe. Click the "disconnect" button and you've successfully unlinked your accounts and are ready to relink using the new Drops 2.0 system.
To relink your Twitch and Warframe accounts, head back to Warframe.com and click the big Twitch banner that's in your player profile (it'll look like the image posted below). Do that and you're all set!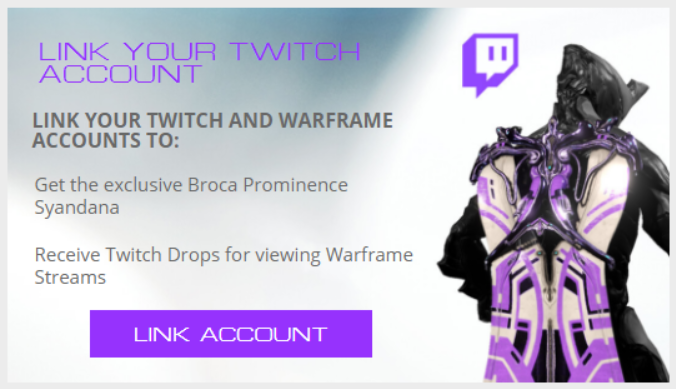 But to be sure, you can always go back to Twitch and check under Other Connections. You should see "Warframe" there listed as "connected 1 minute ago." If you do, you're good to go.
Now the next time you're watching a Twitch streamer you'll see a Twitch icon in the upper-right corner of the chat. Click that icon and you'll see a progress bar for how long until you get whatever free loot that particular streamer is giving away. Once the bar is full-up after 30 minutes (or 15 or 20, or whatever) then a window will pop up to let you claim your loot.
Claiming this loot is NOT automatic. You must click the window to claim your free stuff, and then it takes five to 10 minutes for your loot to appear in-game.
Warframe just wrapped its Spring content preview showcasing the upcoming Call of the Tempestarii event, which will include new Railjack missions and a quest for the new Sevagoth Warframe. The Star Days event is still happening right now with unique loot like the Eros Wings Ephemera and Valentine s-themed glyphs, as well as a Lotus stuffy. Grab 'em all on Fortuna before February 24.
Next: Warframe: 10 Must-Have Arcanes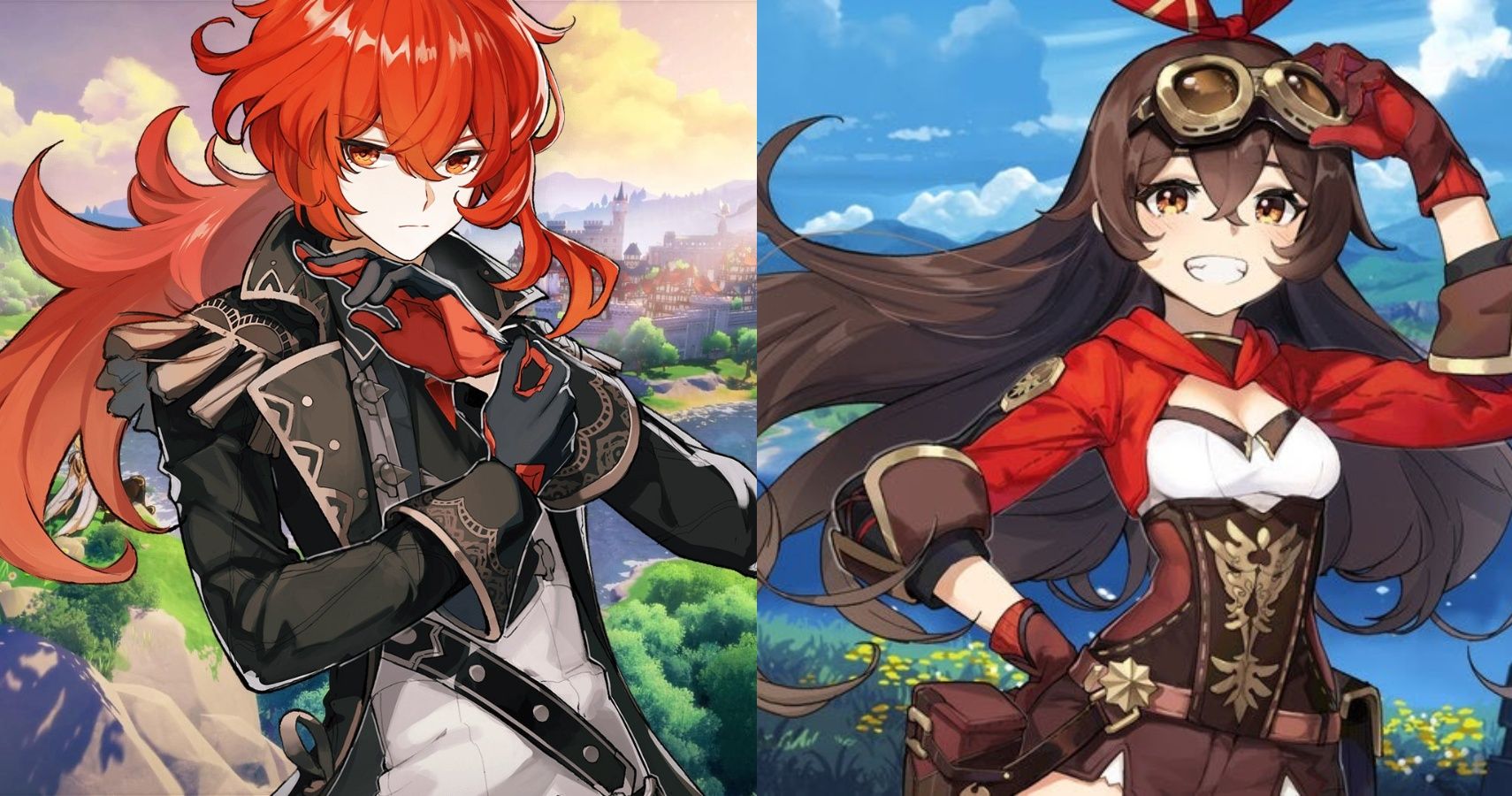 Actually a collective of 6 hamsters piloting a human-shaped robot, Sean hails from Toronto, Canada. Passionate about gaming from a young age, those hamsters would probably have taken over the world by now if they didn't vastly prefer playing and writing about video games instead.
The hamsters are so far into their long-con that they've managed to acquire a bachelor's degree from the University of Waterloo and used that to convince the fine editors at TheGamer that they can write "gud werds," when in reality they just have a very sophisticated spellchecker program installed in the robot's central processing unit.
Source: Read Full Article