June's PS Plus Games Have Leaked And Include Two New Releases
June's PS Plus games appear to have leaked ahead of time. As has become customary since November, they include two PS4 games and one for PS5.
It's almost the end of the month, you know what that means. Before you know it, PlayStation will be revealing which games it will be giving away for free next month. As is also often the case, what those games might be has been leaked ahead of time. The three games have been revealed by Area Jugones, the same site that accurately revealed May's PS Plus titles and also the new DualSense colors.
As is now routine for PS Plus games, two of the titles can be played on both PS4 and PS5, while the third can only be played on the newer console. If the leak is correct, the three games coming to PS Plus next month will be Star Wars Squadrons, Virtua Fighter 5: Ultimate Showdown, and Operation: Tango on PS5.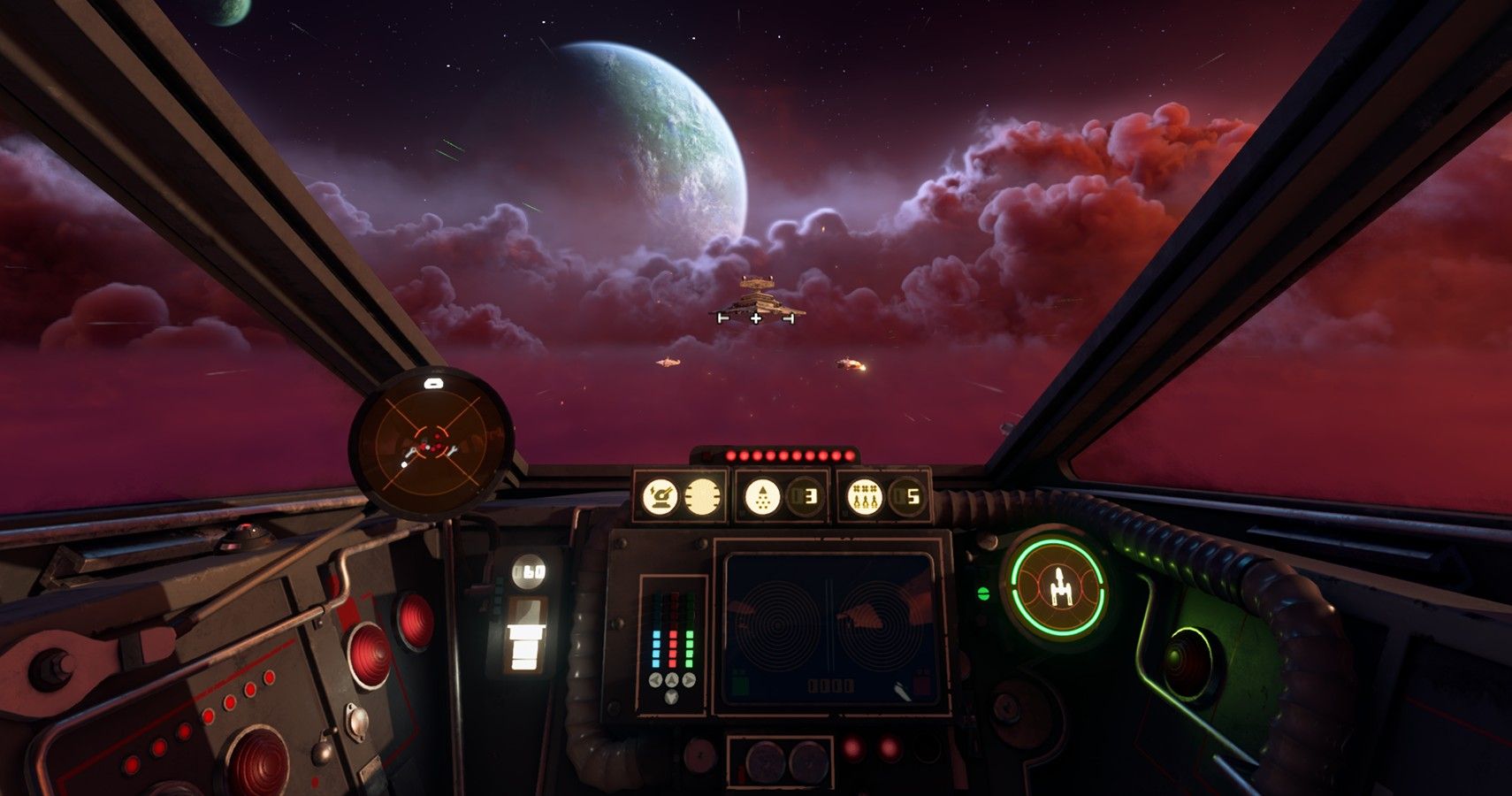 After the success of Fall Guys last summer, it is becoming commonplace for titles to debut for free on PS Plus. Destruction Allstars did it earlier this year, as did Oddworld: Soulstorm. If the leak is correct, PS5 owners will be able to download two brand new games just a few days from now. Neither Virtua Fighter 5: Ultimate Showdown nor Operation: Tango have been released yet.
News regarding the new Virtua Fighter game has been scarce. The title has been rated, and it seems to have a strong connection to the esports scene. Operation: Tango might well be one many are not familiar with. The co-op game requires two players to work together via voice chat to complete missions. Possibly the perfect game to fill the It Takes Two-shaped hole left in your life.
If the leak is confirmed to be correct in the coming days, the headline will, of course, be the inclusion of Star Wars Squadrons. Star Wars is big business right now, regardless of medium. Squadrons is likely very different from any Star Wars game you will have played before but in the best possible way. It may also be building to the next-gen release of Jedi Fallen Order after its release date was leaked by Brazilian retailers.
Source: Read Full Article