Kirito and Friends Cosplay as The Phantom Thieves in Upcoming SAO x P5 Collab
Brand new images from the infamous Sword Art Online x Persona 5 collab have been released, showing off Kirito and his friends donning the signature outfits of The Phantom Thieves of Hearts. Can you still believe this is a real thing?
The images were released earlier today via the official Twitter account of Sword Art Online: Memory Defrag, one of the mobile titles in the Sword Art Online franchise. The Twitter account released four images, along with a caption that finally contained details on when this collab would finally find its way into the game: February 29 at 15:00 Japan Standard Time.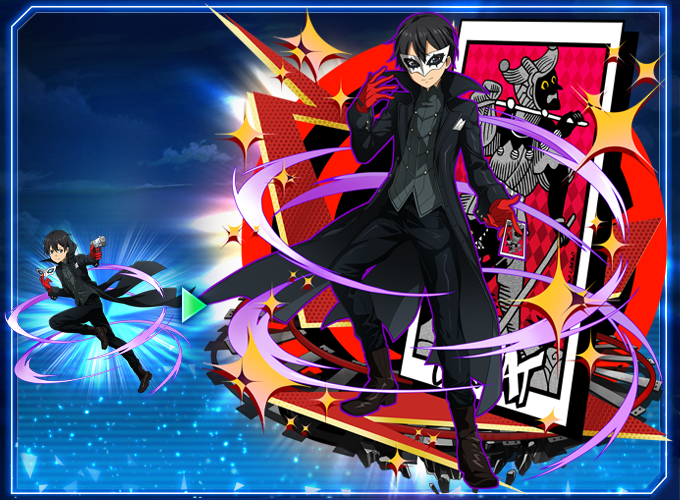 The first image displays everyone's favorite beater (and harem leader) Kirito dressed in Joker's signature long black coat, red gloves, and white mask. An image of Kirito fighting showcases him not wielding his signature two swords but instead utilizing two guns, as Joker does.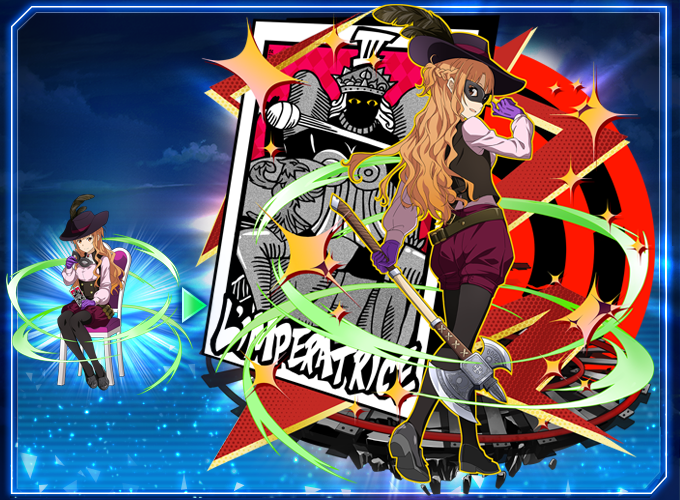 The second image features Kirito's wife Asuna donning Queen's (aka Haru Okumura) Phantom Thief outfit. Asuna's long and flowing red hair is a little different from Queen's short curly hairstyle, but it looks like Asuna's rocking Queen's feathered hat, pink top, maroon shorts, and ax weapon just fine.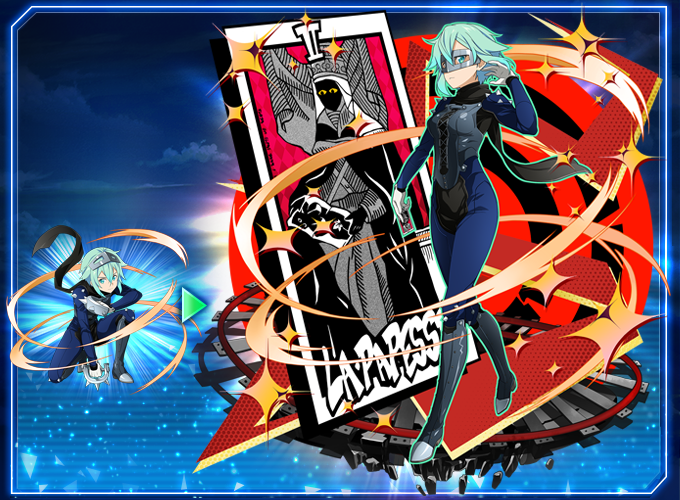 The third image features Sinon, another one of Kirito's harem members who was introduced in the second season of Sword Art Online in the "Gun Gale Online" arc. She's decided to cosplay as Queen (aka Makoto Nijima), trading her green gear for a skintight navy blue bodysuit and armor. She's traded in her guns for Queen's gauntlets, a big departure for the long-range fighter.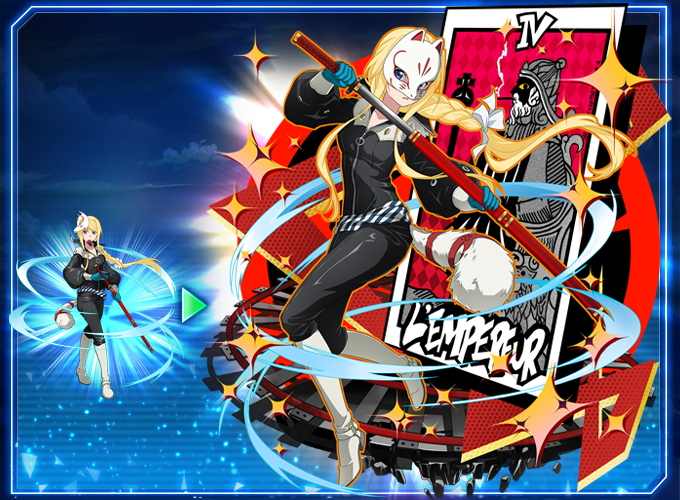 The fourth and final image is of Alice, introduced last year in the currently airing Sword Art Online: Alicization arc. Rather than opting for another female Phantom Thief's outfit, she's decided to cosplay as Fox (aka Yusuke Kitagawa), opting for his dark grey bodysuit and kitsune mask and fluffy tail. She's also seen with Yusuke's massive katana sword.
These special costumed characters – dubbed the "VR World's Tricksters" – will appear in Sword Art Online: Memory Defrag beginning February 29 at 15:00 Japan Standard Time.
Sword Art Online: Memory Defrag is currently available for download for iOS and Android devices.
Source: Read Full Article