Lil Gator Game: Every Hat Location
Along your journey across the islands of Lil Gator Game, you'll encounter dozens of friends from whom you'll be able to complete a number of small quests in exchange for their friendship and, sometimes, even a small gift. These gifts can sometimes come in the form of accessories you can use to dress up your precious lil' gator.
Of these gifts, you can sometimes receive hats or their recipes (which you can use to make the hats yourself). Therefore, the more friends you find and make, the more hats you can find! From space helmets to bucket hats, you'll be able to dress up your lil' gator to your heart's content.
How To Get Hats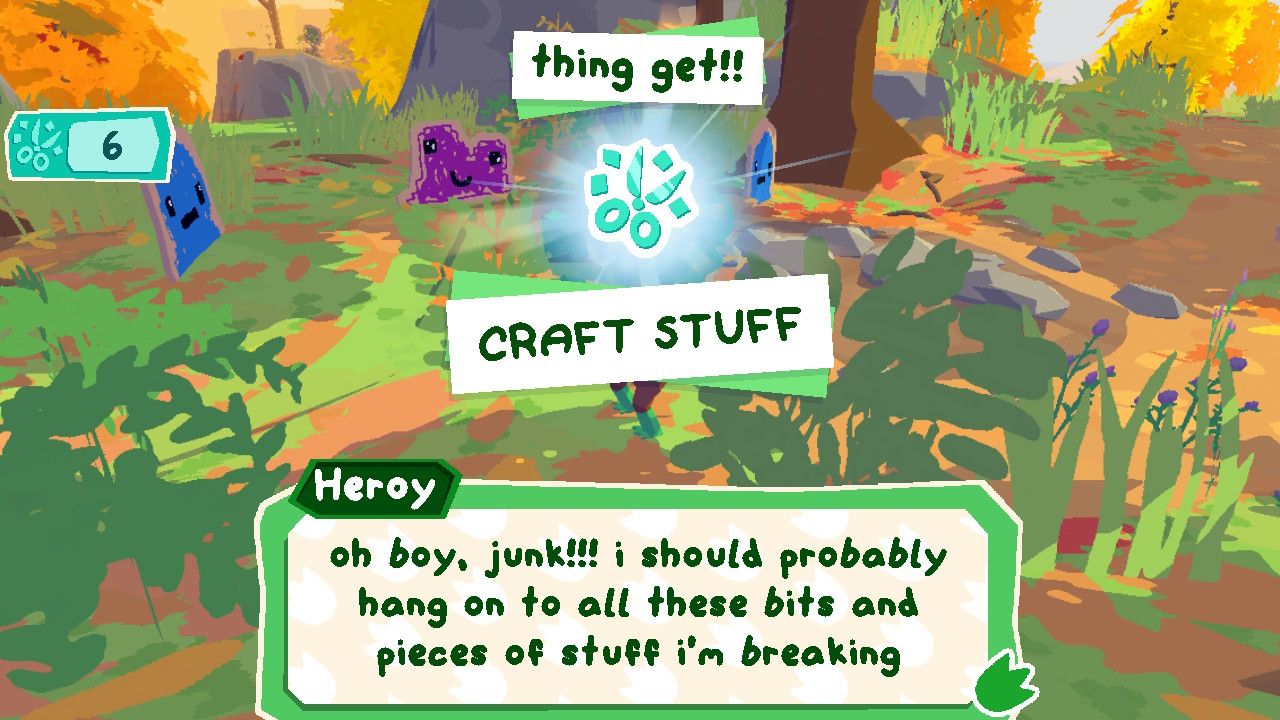 As previously stated, you can get hats in two different ways:
Receiving a free hat after completing a quest
Receiving a recipe after completing a quest and spending scraps to craft it
Once you find a new hat or recipe, you'll see a notification appear on the bottom left of your screen with an image of your hat and a prompt to press the corresponding button and quick-open the menu.
Altogether, there are 11 hats to find on the islands. Here's a complete list of each hat and how to earn them:
All Hats

Name

Giver

Quest Description

Crafting Cost

Pointy Floppy Thing

Avery

Find Avery and craft your own pointy hat

100

Space Dome

Billy

Unplug the bowling ball from Billy's blowhole

300

Skater Helmet

Pepperoni

Destroy all the monsters in Pepperoni's crash course in the allotted time

300

Bucket Helm

Jada

Cut the grass near Jada to get grass clippings, receive the bucket to collect water from the nearby ocean (receive Bucket Hat afterward), and then destroy the "Junk 4 Sale" sign

N/A

Detective Cowl

Duke

Complete Duke's "trial" by selecting "Lie," then "Truth," then "Doubt" in that order when prompted

300

Artsy Beret

Neil

Destroy the monsters surrounding Neil 3 times

300

Plastic Fangs

Esme

Go to the ice cream cart and buy 2 ice creams, return to Esme (and receive the Plastic Fangs). Afterward, try leaving the cave and then selecting "Magic Spell" when asked

N/A

Western Wide Brim

Velma

Round up all three cows/siblings running around in the space nearby by interacting with them

300

Slime Cap

Gerald

Destroy the four monsters encircling and trapping Gerald

300

Ninja Headband

Oscar

Return to Oscar and hit Oscar with the Nunchaku weapon

400

Princess Tiara

Sorin, Roe, and Beeritney

When asked what to feed each, Sorin (left) wants "Chips," Beeritney (middle) wants "Lasagna," and Roe (right) wants "Apple Slices."

300
How To Craft And Change Hats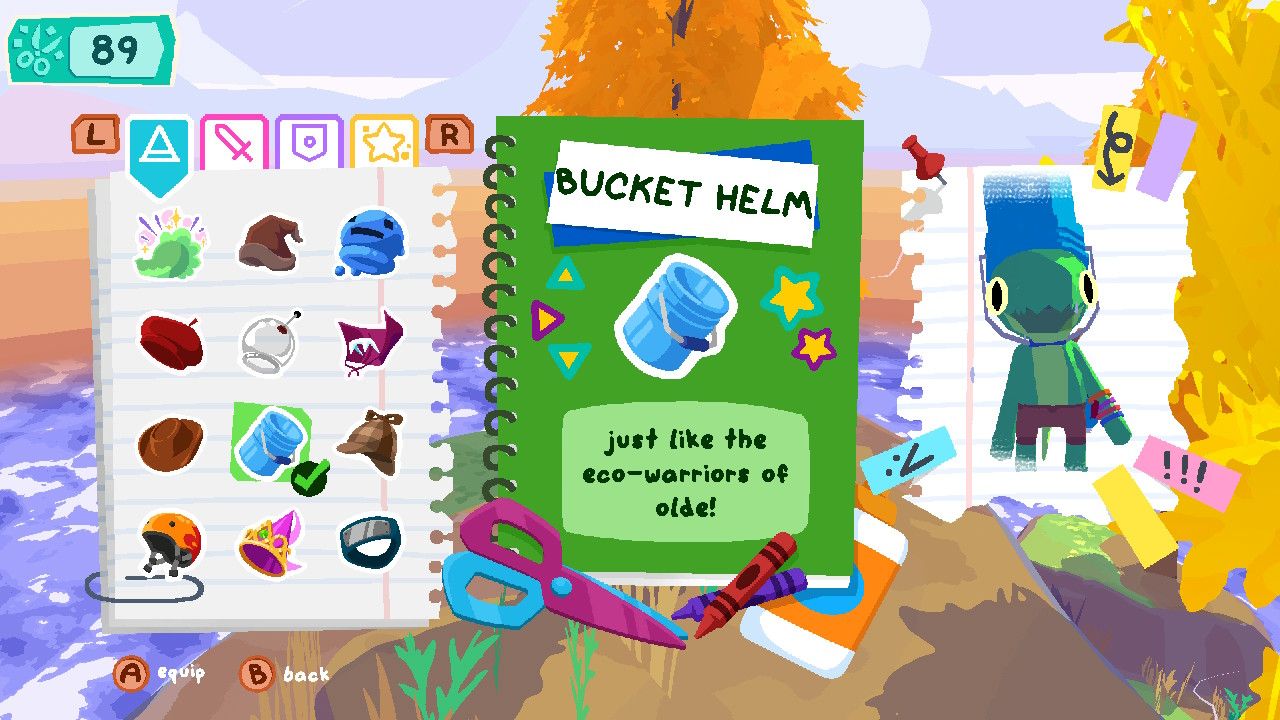 To access your hats, press either – on your Nintendo Switch controller or TAB on your PC to reach the crafting and items menu. Here you can see all of your hats, weapons, shields, and belt items. From this menu, you can change hats by selecting the hat you wish to wear.
If you haven't crafted the item yet, selecting that item will automatically craft them. You cannot try on a hat before purchasing it, but you can see a short description and picture of the item off to the right if you're unsure about spending the scraps just yet. Once a hat is purchased, you have it forever and can wear it to your heart's content.
Source: Read Full Article