March 10 Is Mario Day, Target Celebrates With Deep Discounts
March 10 is right around the corner, bringing with it the most important holiday of the year — National Mario Day! If you need some help coming up with ways to celebrate, look no further than your local Target. The massive retailer will be discounting several Mario-related items, making it easier than ever to show just how much you love that little red plumber.
It's also a great day to stock up on Nintendo Switch games, as four titles will be discounted to $39.99. These include Super Mario Maker 2, Super Mario Party, Yoshi's Crafted World, and Mario & Sonic at the Olympic Games Tokyo 2020. What better way to celebrate than with a new game?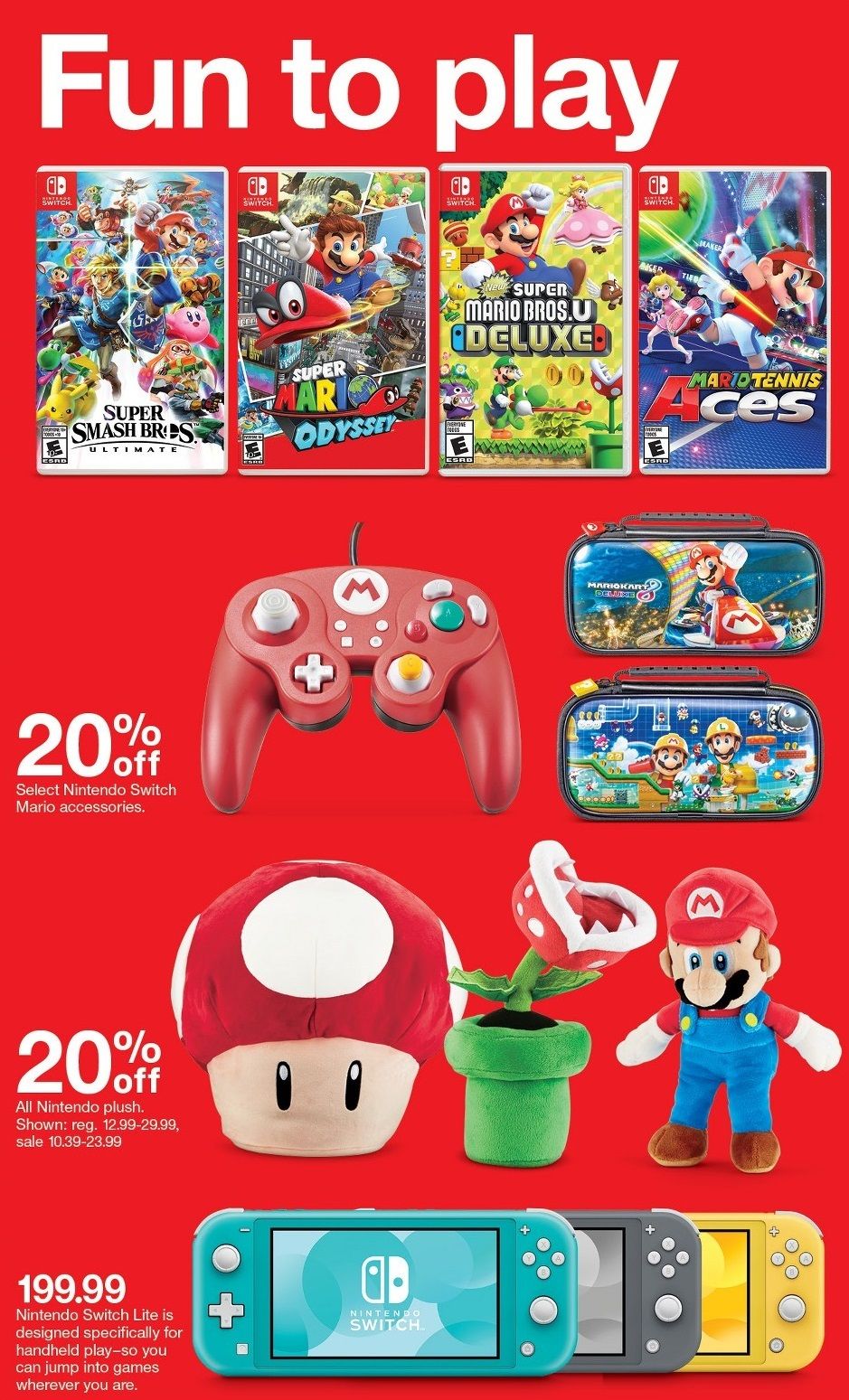 The fun doesn't end there, as you can snag a bunch of Nintendo plushies at a 20% discount. The ones featured in the ad include a Piranha Plant, Mario, and the iconic Super Mushroom. Accessories are seeing the same 20% off deal, including the beautiful Mario-themed red GameCube controller. A few Switch carrying cases are also highlighted, featuring both Mario Kart and Super Mario Maker artwork.
For those not in the know, Mario Day is held annually on March 10 for one simple reason — when abbreviated to "MAR 10," the date looks an awful lot like the word "Mario." Quite honestly? That's a better reason to celebrate than most other holidays. Target's sale begins on March 8 and will run through March 14.
Nintendo is also offering a few Mario Day deals, such as a 20% discount coupon for merchandise when you redeem your Platinum Points. A bunch of old 3DS games are also 30% off, including Mario Party Top 100, The Legend of Zelda: Ocarina of Time 3D, Miitopia, Yoshi's New Island, and Kirby's Blowout Blast.
Whether you decide to treat yourself to a new Mario game or not, be sure to take a moment to reflect on all the fun you've had over the years thanks to that goofy plumber. The game industry wouldn't be the same without him.
Source: Read Full Article