Marvel To Make A New Punisher Comic In 2022
There hasn't been an ongoing Punisher comic since 2019, but that's about to change. In March 2022 Marvel is going to be releasing a new 13-issue Punisher series that will see Frank Castle take over ninja organisation The Hand and become the King of Killers, a servant of The Beast.
As reported by IGN, the new series will be written by Jason Aaron of The Avengers and The Mighty Thor, with art from Jesús Saiz of Star Wars and Paul Azaceta of Outcast, and colour by Dave Stewart. The story will delve into The Punisher's dark past as well as the present day where he is head of The Hand.
Azaceta will be providing the art for all of the flashback sequences, while Saiz will be dealing with the modern stuff. Writer Aaron has already worked on a Punisher run of comics before, from 2010 to 2012 he was part of PunisherMAX. This new issue, however, will take place in the standard Marvel Universe.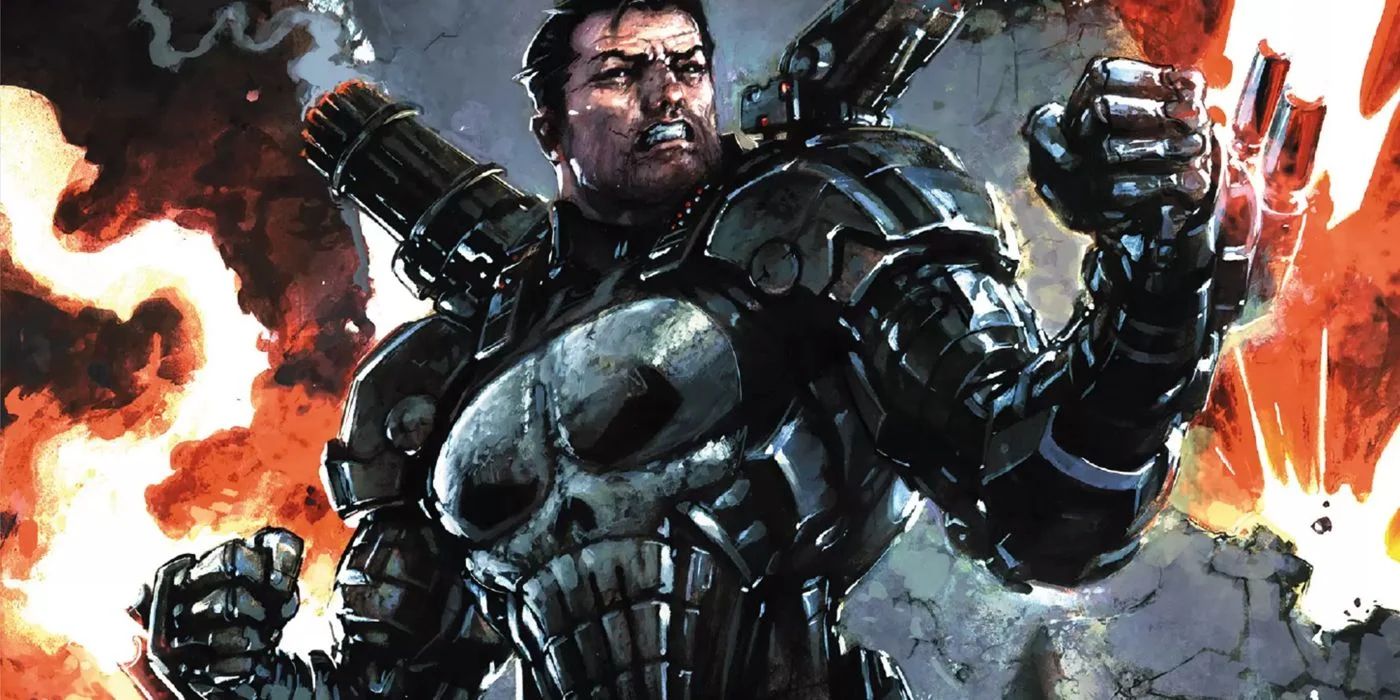 "The story Jason is telling – a truly epic tale about darkness, violence, and choices – can only be told with the Punisher at its core," said Marvel Editor-in-Chief C.B. Cebulski. "This series will build on Frank's legacy while introducing us to a side of him we've never seen before, setting the stage for an evolution that we'll find was inevitable."
"This story is the destined next step in the dark and tragic evolution of Frank Castle, from troubled kid to heroic soldier to revenge-driven vigilante…to the duly anointed King of Killers," said Aaron.
Fans of The Punisher TV series are the last ones from the Daredevil franchise to receive word on whether or not their live-action antihero will be reprising his role in the MCU. Charlie Cox will be returning as the blind ninja, while Deborah Ann Woll and Elden Hanson will be back as Karen Page and Foggy Nelson respectively. Vincent D'Onofrio's Kingpin has also been spotted as a villain in Hawkeye.
Hopefully, fans of Jon Bernthal's Frank Castle will get the good news that he'll also be back in the MCU soon.
Source: Read Full Article