Microsoft Continues Push For Greater Accessibility With New Range Of Accessories
Microsoft has been one of the leaders in developing solutions that provide those with disabilities greater access to technology and the Redmond computer giant is still pushing the way forward. In its 12th annual Ability Summit it launched a new product line designed to improve accessibility (via IGN).
The new range is aimed at allowing those with disabilities to create a more individual setup. "Each piece is designed in partnership with the disability community to empower people who may have difficulty using a traditional mouse and keyboard to create their ideal setup, increase productivity, and use their favourite apps more effectively", said Microsoft's director of accessibility David Dame.
These accessories have a base design but users have the option to select different components to make them more comfortable and easier to use. "These adaptive accessories can perform a variety of functions, thereby alleviating a pain point for those who find it challenging to get the most out of their PC", the announcement post said.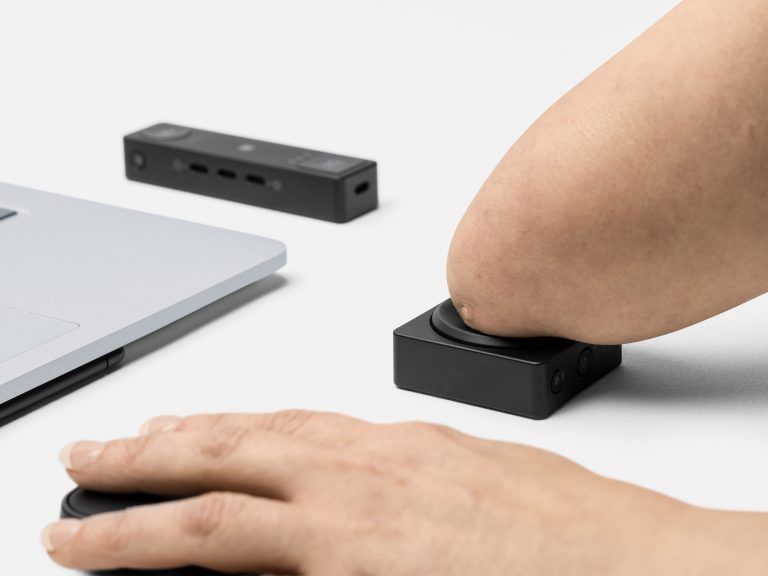 The optional components are 3D printed and can be combined with other parts to turn the base computer mouse, say, into something that's fully customised for a product that's practically designed for the individual user. Other accessories include adaptive keyboard buttons, directional pads, and joysticks that can work with or entirely replace a traditional keyboard that's again capable of being combined in custom setups to suit a user's needs.
These accessories will be available to purchase from the Microsoft Store this autumn. It will expand Microsoft's current offerings, which include the Surface Adaptive Kit and gaming accessibility options for Xbox and PC such as the Xbox Adaptive Controller. This controller launched in 2018 and kicked off Microsoft's commitment to inclusive design, which has accelerated since its release.
"We learned a great deal through the process of building the adaptive controller, and our ambition was to extend these lessons further, applying them to all aspects of an individual's life", Microsoft said in its announcement post. The original lab that created the product was opened by the Xbox team in 2017 and has since been succeeded by the Inclusive Tech Lab from which these accessories have sprung, with more likely to follow.
Source: Read Full Article