Microsoft Reveals File Size For Resident Evil Village
It didn't come as much of a surprise that Resident Evil Village's file size will be larger than Resident Evil 7, but Resident Evil Village (with the inclusion of Resident Evil Re:Verse) will be almost twice the size of the previous game, coming in at about 50.02 GB for Xbox One and Xbox Series, according to the listing on the official Microsoft store that was recently updated. The game is set to be released on May 7th for past-gen consoles and current-gen consoles. Currently, you can play the Maiden demo for free, giving you a peak into the Resident Evil Village world.
As far as PC goes, the minimum memory requirement to install it is 4 GB. In the listing on Steam, it is recommended that you have at least a 64-bit processor and operating system. There are several different options available for pre-order, including the Resident Evil Village Bundle (including Village, Re:Verse, Mr. Racoon Weapon Charm, and Survival Resources Pack), and the Deluxe Bundle which will also include the Trauma Pack. The Trauma Pack includes memorabilia such as the Samurai Edge weapon, the Mr. Everywhere accessory, a screen filter, special safe room background music, and more.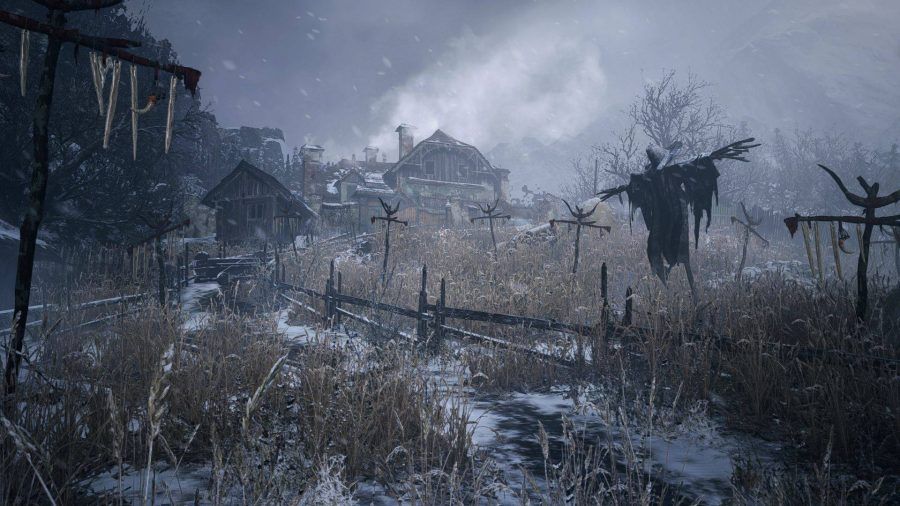 There was also a recent announcement that AMD has partnered with Capcom to bring ray tracing and AMD FidelityFX to Resident Evil Village on PC. Through this, the optical effects will be more realistic, and there will be soft shadows and improved ambient occlusion.
In terms of the story, the plot is set a few years after the events that occurred in Resident Evil 7, and it will follow Ethan Winters and his new life with his wife Mia. Obviously things aren't going to stay peachy for too long, but in addition, it's been teased that there are going to be some major twists coming up for Ethan. Director Morimasa Sato said that this will be "the biggest surprise" fans could imagine for Ethan, so we're a bit worried for what that's going to mean. No other details were given, but we imagine it's not going to be a pleasant twist.
Source: Read Full Article