Monster Hunter Rise: Sunbreak – Spelunker Maintenance Mission! Side Quest
Quick Links
Spelunker Maintenance Mission! Overview
Spelunker Maintenance Mission! Walkthrough
Monster Hunter Rise: Sunbreak brings many new things to see and do, expanding the world with new zones, hubs, monsters, and quests. Amongst these new things are also tons of side quests that can offer rewards ranging from cosmetics to armor blueprints, allowing you to seek ways to personalize your character and make them even more robust.
One of these side quests is the 'Spelunker Maintenance Mission!' which has you mine resources from gathering nodes to get a fancy new outfit for your adorably Cohoot companion. While only a cosmetic item for your owl friend, this mission is quick and painless, allowing you to get in and out without feeling like a chore.
Spelunker Maintenance Mission! Overview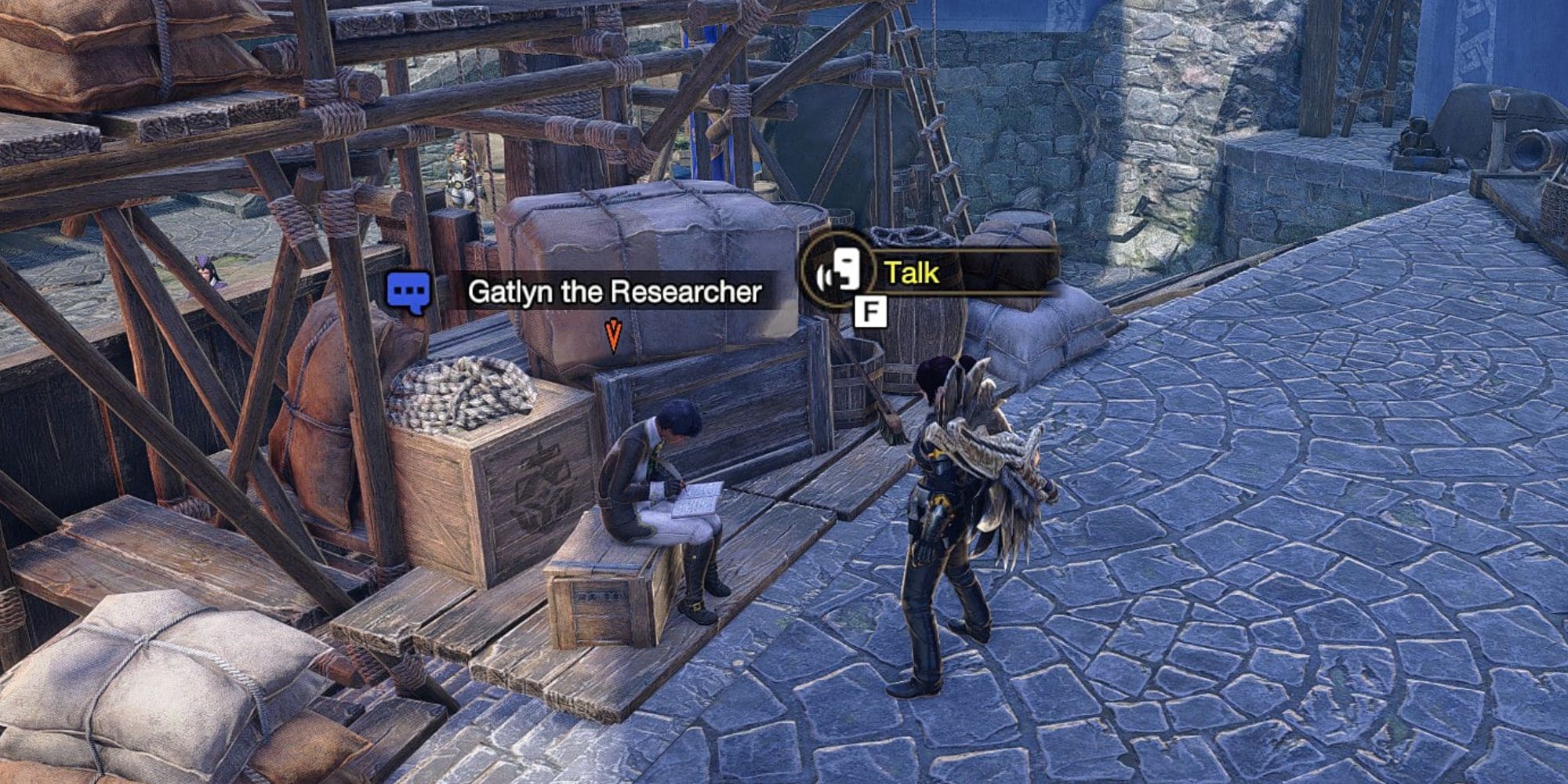 Even though Spelunker Maintenance Mission! is a relatively straightforward side quest, you will need to reach a few prerequisites before you can take the mission on. Fortunately, you will naturally meet these requirements by progressing through the main story of Sunbreak, so it shouldn't be too much of a hassle.
Requirements
Obtain Master Rank 4★
Clear Urgent Quest: In Search of the Doctor

Slay a Lunagaron (4★ Hub Quest)

Once the above requirements are met, you can finally accept and take on the Spelunker Maintenance Mission! side quest. You can find everything you need to know about it in the table below, and the complete walkthrough will be in the section immediately after!

| | |
| --- | --- |
| Quest Name | Spelunker Maintenance Mission! |
| Quest Giver | Gatlyn the Researcher |
| Location | Elgado Outpost |
| Objective | Deliver x3 Iridescent Bismuth Prisms to Gatlyn. |
| Region | Lava Caverns |
| Reward | Cohoot Outfit: Spelunker Crew |

Spelunker Maintenance Mission! Walkthrough

After accepting the quest from Gatlyn the Researcher, it is time to head off to the Lava Caverns to search for Iridescent Bismuth Prisms. The best way to do this is by heading to the Elgado Outpost and speaking to The Quest Damsel herself, Chichae. Once there, do the following steps:

Quest Counter > Hub Quests: Master Rank > Expedition Tour > A Tour of the Caverns

The time of day you choose to explore the Lava Caverns shouldn't matter, but select 'Daytime' to be on the safe side of things. Once loaded into the region, you will simply have to gather three Iridescent Bismuth Prisms to fulfill your duties. The location of the gathering nodes containing this material can be found below.

Lava Caverns Gathering Nodes

The image above showcases every resource gathering spot in Lava Caverns, which contain the gathering nodes needed to mine Iridescent Bismuth Prisms. In-game, these nodes are indicated by a purple ore icon with a '?' on top. To make things a bit easier to see, we marked the map with prominent orange stars on every gathering node that could contain the material needed for this quest. From here, just head to each of the Iridescent Ore mining deposits marked on the map and mine them until you obtain three Iridescent Bismuth Prisms! Simple, right?

Starting at Sub-Camp 2 will spawn you close to two gathering nodes. One will be directly behind the camp, and the other will be just south of the camp, near a stone bridge.

Reward

After gathering the three Iridescent Bismuth Prisms, you can safely exit the expedition and head back to the Elgado Outpost. Once here, make your way back to Gatlyn the Researcher and turn in your quest to complete it. You will be rewarded with a Spelunker Crew Outfit for your adorable Cohoot companion!

Source: Read Full Article