Mortal Kombat 11 Poster Gives Us New Look At Spawn
A new poster for Final Kombat 2020 is giving us our best look at Mortal Kombat 11's Spawn yet.
Final Kombat is upon us–almost. The Mortal Kombat tournament is set to begin on March 8th, and along with the tournament and celebrity showcases, fans will get their first look at Spawn in action with NetherRealm finally releasing his trailer. These trailers usually showcase that character's moves and at least one fatality.
It looks like we're getting an early teaser though. NetherRealm released an image of Final Kombat's poster on Twitter which reveals Spawn's face alongside Shang Tsung, one of the earlier Kombat Pack DLC characters. Both Shang Tsung's and Spawn's voice actors will be present at Final Kombat, so their faces on a poster make sense.
The poster is made by superhero artist @BossLogic, aka Kode A. The Melbourne-based artist was supposed to make it up for Final Kombat 2020, although he was just recently turned away from entering the US on his flight to LA. Hopefully, that gets sorted out in time for March 8th.
For an even better look at Spawn, you can check out the image below which appears on the official Mortal Kombat 11 website. All we're really missing is seeing some of Spawn's moves, which we should get at Final Kombat.
Also, Spawn's bio appears to have leaked online last week. It's pretty much what you'd expect if you've ever read the comic books, and you can get a slightly more in-depth explanation of the origins of Spawn here.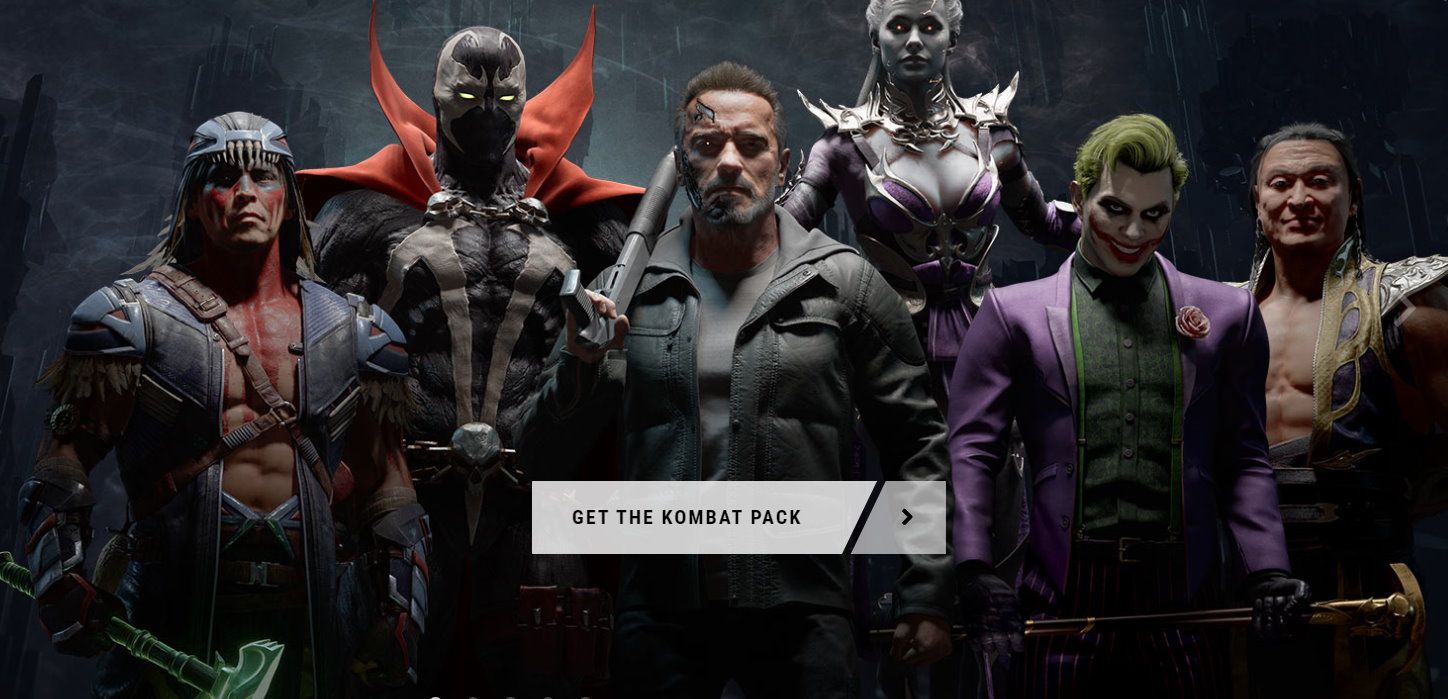 "Al Simmons, once the U.S. government's greatest soldier and most effective assassin, was mercilessly executed by his own men," reads the official bio. "Resurrected from the ashes of his own grave in a flawed agreement with the powers of darkness. Simmons is reborn as a creature from the depths of hell. A Hellspawn. Now he is thrust into the world of Mortal Kombat, where he will fight from supremacy against all Kombatants. "
We're expecting a lot of green energy shots and chain-based attacks, but you never know.
Spawn releases on MK11 on March 17th, with non-Kombat Pack owners needing to wait a week before getting their hands on him.
Source: Read Full Article