NBA 2K23: 8 Best Power Forwards, Ranked
Having a sturdy frontcourt starts with the power forward position. Players who excel in this spot typically set up shop near the painted area but can extend their range out to mid-court. A few power forwards, known as stretch forwards, can even make it rain from beyond the arc.
The talent pool isn't that deep at the power forward position, but it does have the best player in NBA 2K23, Giannis Antetokounmpo. The majority of the top power forwards aren't the leading scorers on their respective teams, but they are sorely relied upon as being a key factor to win games. Let's scour the league and discuss which power forwards dominate the court night in and night out.
8

Wendell Carter Jr. – 83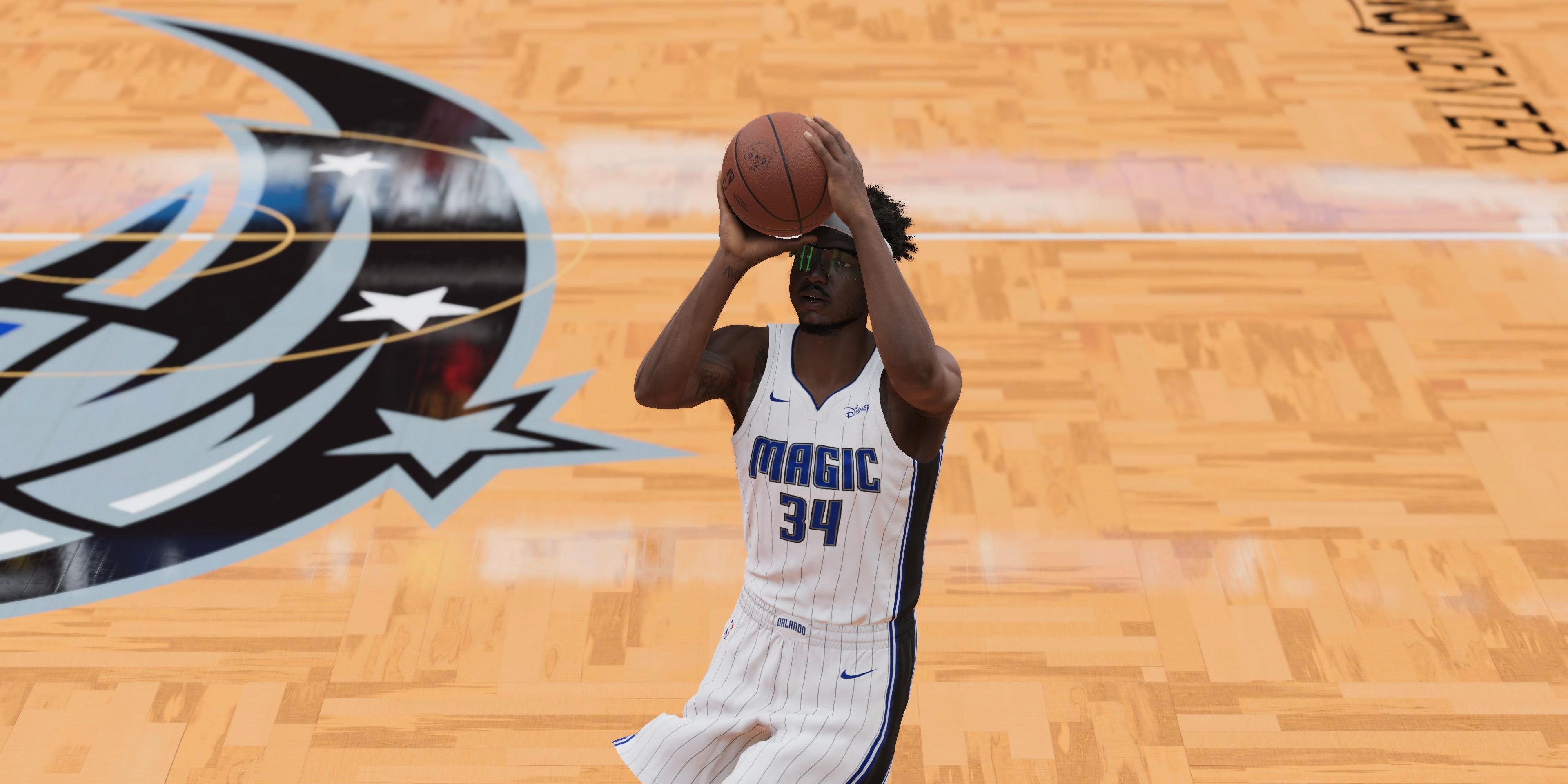 After spending three years with the Chicago Bulls, Wendell Carter Jr. was sent to the Orlando Magic in the Nikola Vucevic trade in 2021. Since the change in scenery, Carter Jr. has seen an improvement in his overall offensive production and continues to control the interior on defense.
Carter Jr.'s sweet spot is right between 12 and 15 feet from the basket, popping mid-range jumpers (A+). He made a living shooting in this area, en route to a career-high 15 points per game. He's one of Orlando's best rebounders (A-) and interior defenders (A-), shutting down any and all driving lanes.
7

John Collins – 83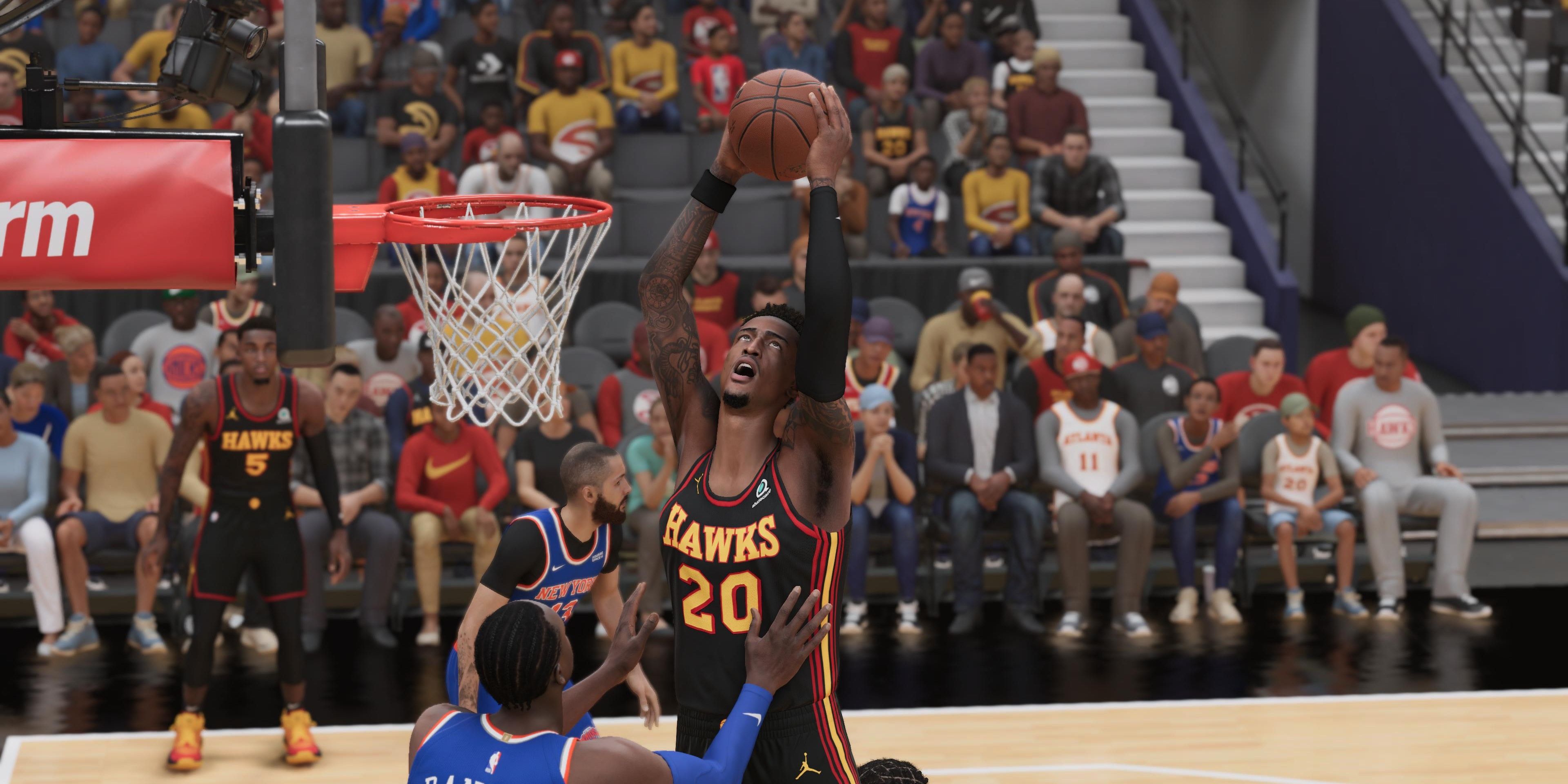 Following a grueling series against the Milwaukee Bucks in the Eastern Conference Finals, the Atlanta Hawks were faced with a John Collins dilemma. The team previously shopped Collins but failed to trade the power forward, and with restricted free agency approaching, the writing seemed to be on the wall that they'd both go their separate ways. Well, Collins and the Hawks agreed to a five-year, $125 million contract and he's now settled into his new third role behind Trae Young and newly acquired Dejounte Murray.
The version of Collins during Atlanta's run to the Eastern Conference Finals, a guy who's bursting with energy and explosion, is likely the best-case scenario for him. He attacks the basket with extreme intensity and ferocity (A+), while still having a soft touch from mid-range and beyond the arc (B+). Collins has a high interior defense rating (B+) but his more appealing defensive attribute is his rebounding (B+).
6

Jaren Jackson Jr. – 83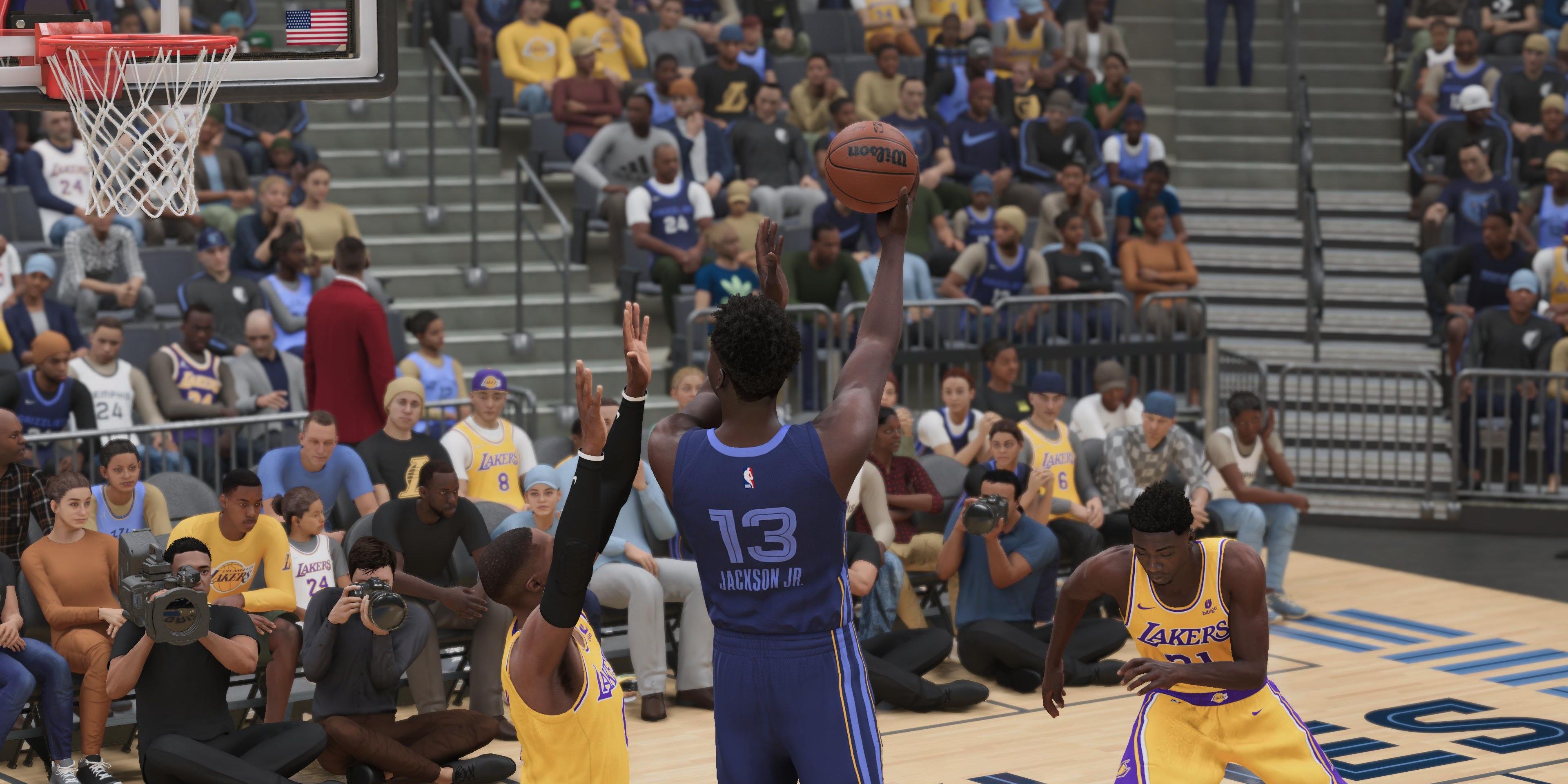 Drafted with the fourth overall pick in 2018, Jaren Jackson Jr. has, more or less, fulfilled the expectations that surrounded him entering the league. He's been a bit injury-prone recently, which is the biggest knock against him, but still only 22 years of age, Jackson Jr. has plenty of time to continue crafting his game.
After a down year in 2020, Jackson Jr. bounced back last season by averaging 16.3 points per game and over two blocks per game, a career-high. As a two-way inside-the-arc scorer, Jackson Jr. prefers jacking up shots from mid-range (A) as opposed to inside scoring (B) and shooting three-pointers (C+). Jackson Jr. can stifle his opposition if they dare try scoring under the basket (A+), and there's a chance the Grizzlies power forward could contend for Defensive Player of the Year honors in his career if he can stay healthy.
5

Draymond Green – 83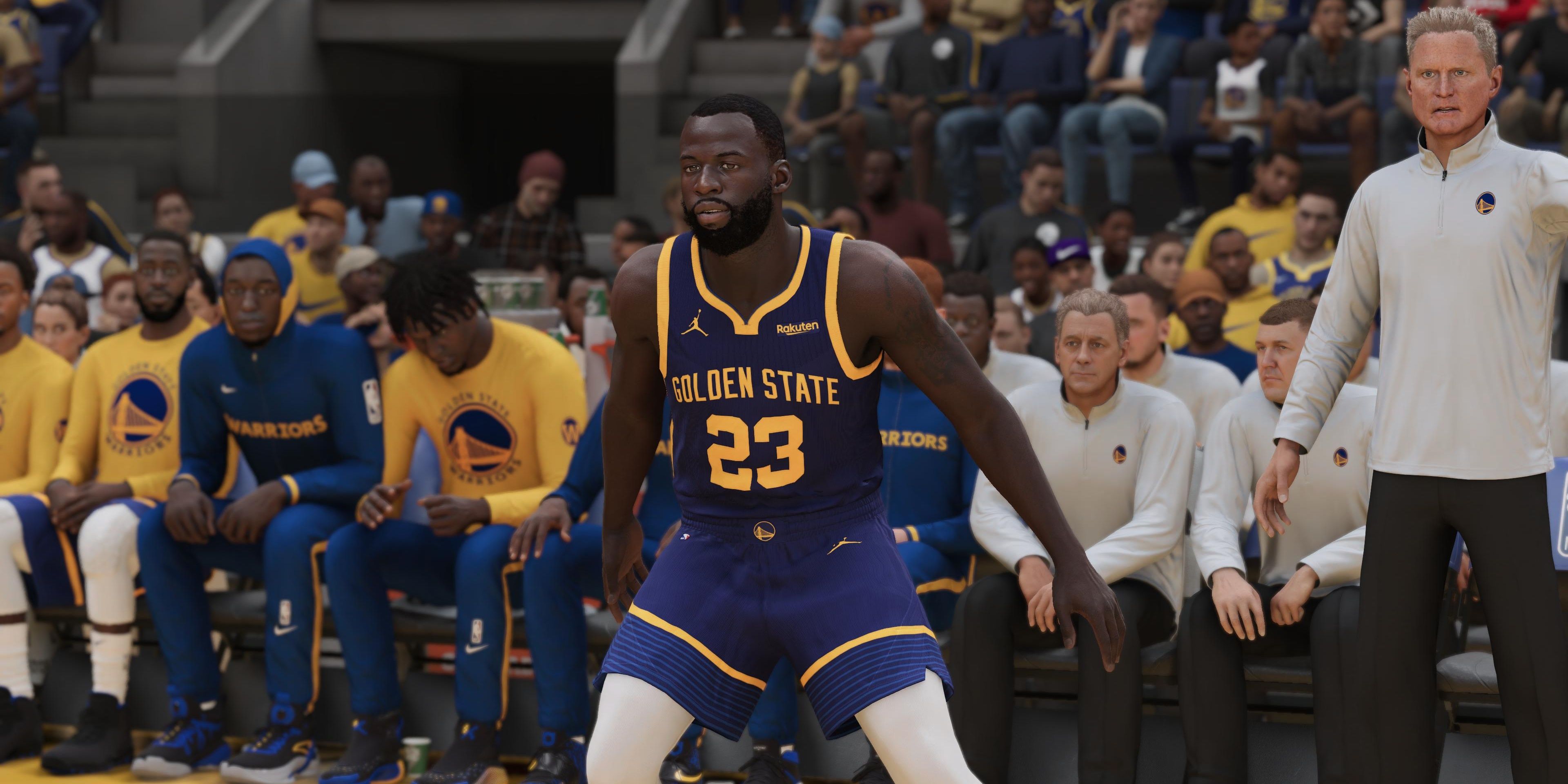 While Stephen Curry and Klay Thompson receive the majority of the praise, the Golden State Warriors wouldn't get far without Draymond Green. The glue that holds the team together, Green dedicates his entire game to shouldering the weight of the defense and helping facilitate the offense. Every team hates playing against Green, but also wishes they had him on their team.
On a strict scoring standard, Green might be the worst offensive player in the league. He's dreadful from mid-range (D-), slightly decent inside (B-), and just average from long-range (C). His true value on offense comes from playmaking (A); Green is an exceptional passer and acts as a second point guard with Curry. When he's on defense, Green is a brick wall in the interior (A+) and can lock down most perimeter players (A).
4

Evan Mobley – 84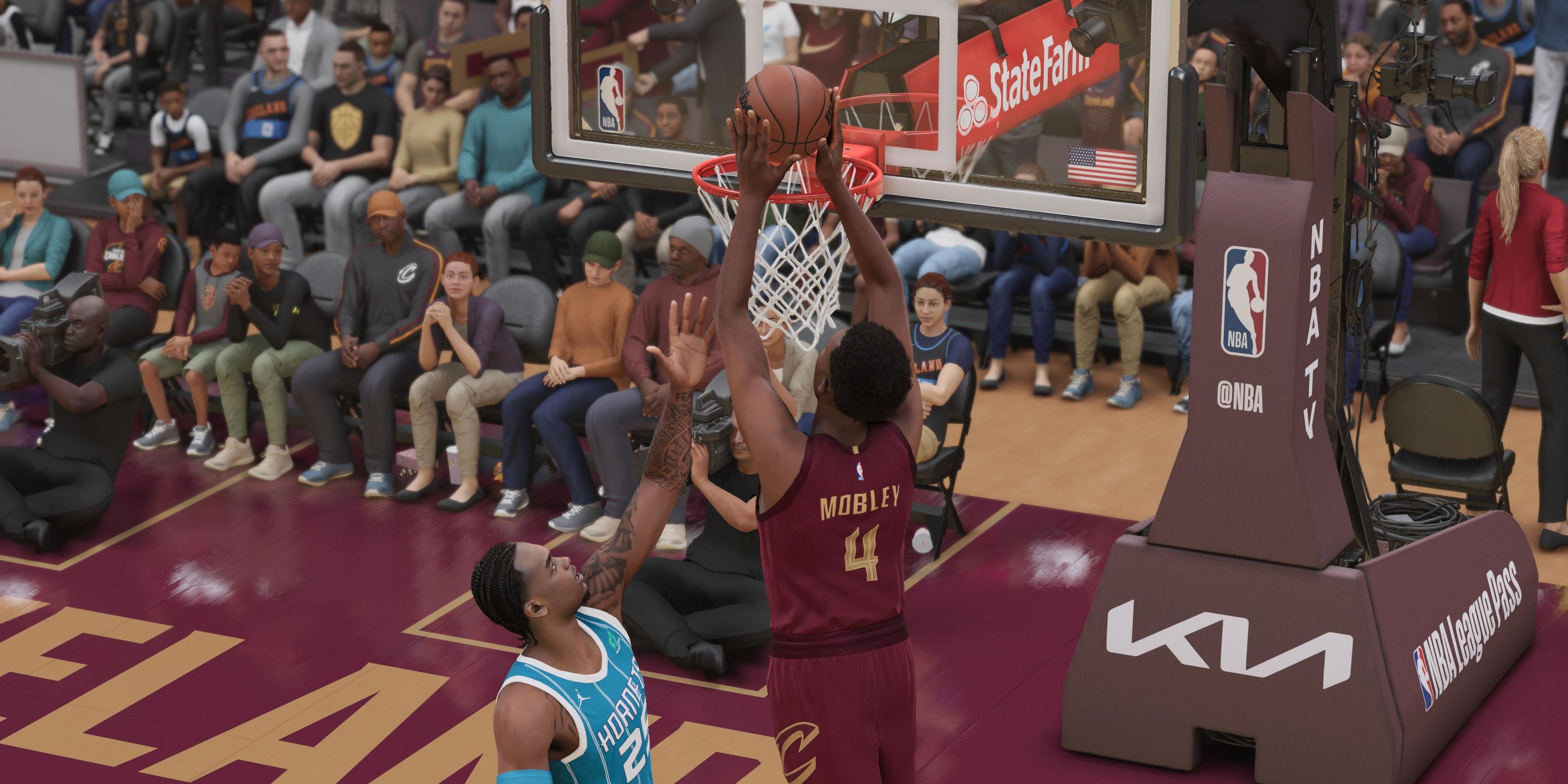 The 2021 rookie class might end up being one of the best drafts in recent memory. Selected third overall by the Cleveland Cavaliers, Evan Mobley became an instant contributor to this up-and-coming Eastern Conference team. An assortment of injuries derailed what would've been a special rookie campaign for Mobley, but he still finished in second place for Rookie of the Year behind Toronto's Scottie Barnes.
Although Mobley was a top-five draft pick, the former USC Trojan has the luxury of not feeling the pressures to carry a team by himself. The Cavaliers were loaded with veteran players, so the rookie could focus on the fundamentals and help wherever needed. Mobley is still a bit raw offensively, especially from mid-range (C+), but the 21-year-old is a stout interior defender (A) and has an extremely high basketball IQ (A+) for a rookie.
3

Scottie Barnes – 84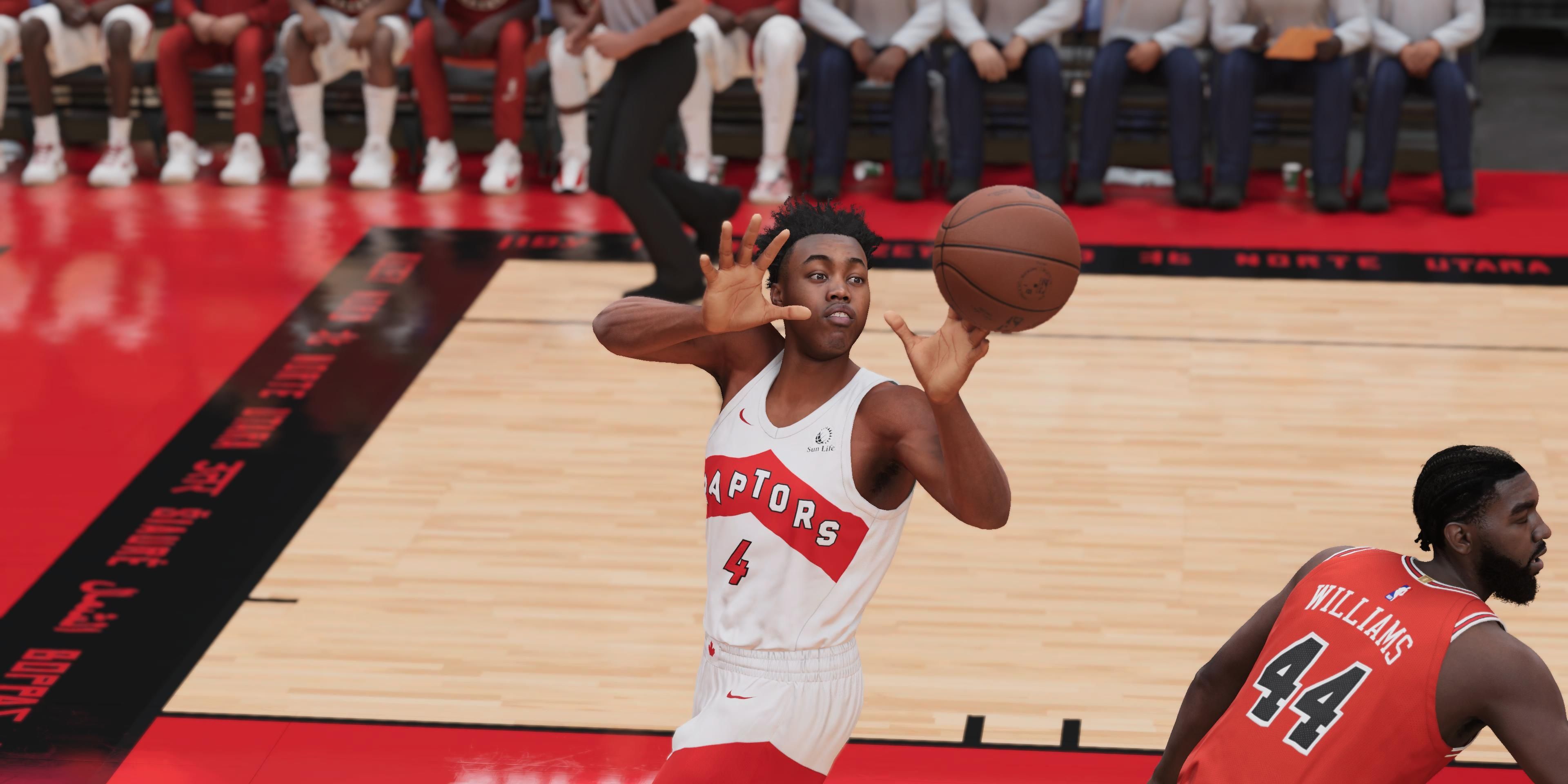 Throughout last season, Scottie Barnes simply got better and better. The rookie out of Florida State was the fourth overall pick by the Toronto Raptors, which surprised many insiders and analysts. Well, Barnes and the Raptors had the last laugh as the power forward finished the season scoring over 15 points per game with seven rebounds and was named Rookie of the Year.
During the offseason, Toronto inquired about trading for Kevin Durant, but Brooklyn's asking price for Barnes was too much. In just his first season, Barnes has shown flashes of being a possible Defensive Player of the Year candidate with stellar interior (B+) and perimeter (B+) defense. Expanding his offensive game will be important for Barnes to become more versatile on that end of the court, but for now, he's a monster scoring inside (A-).
2

Zion Williamson – 87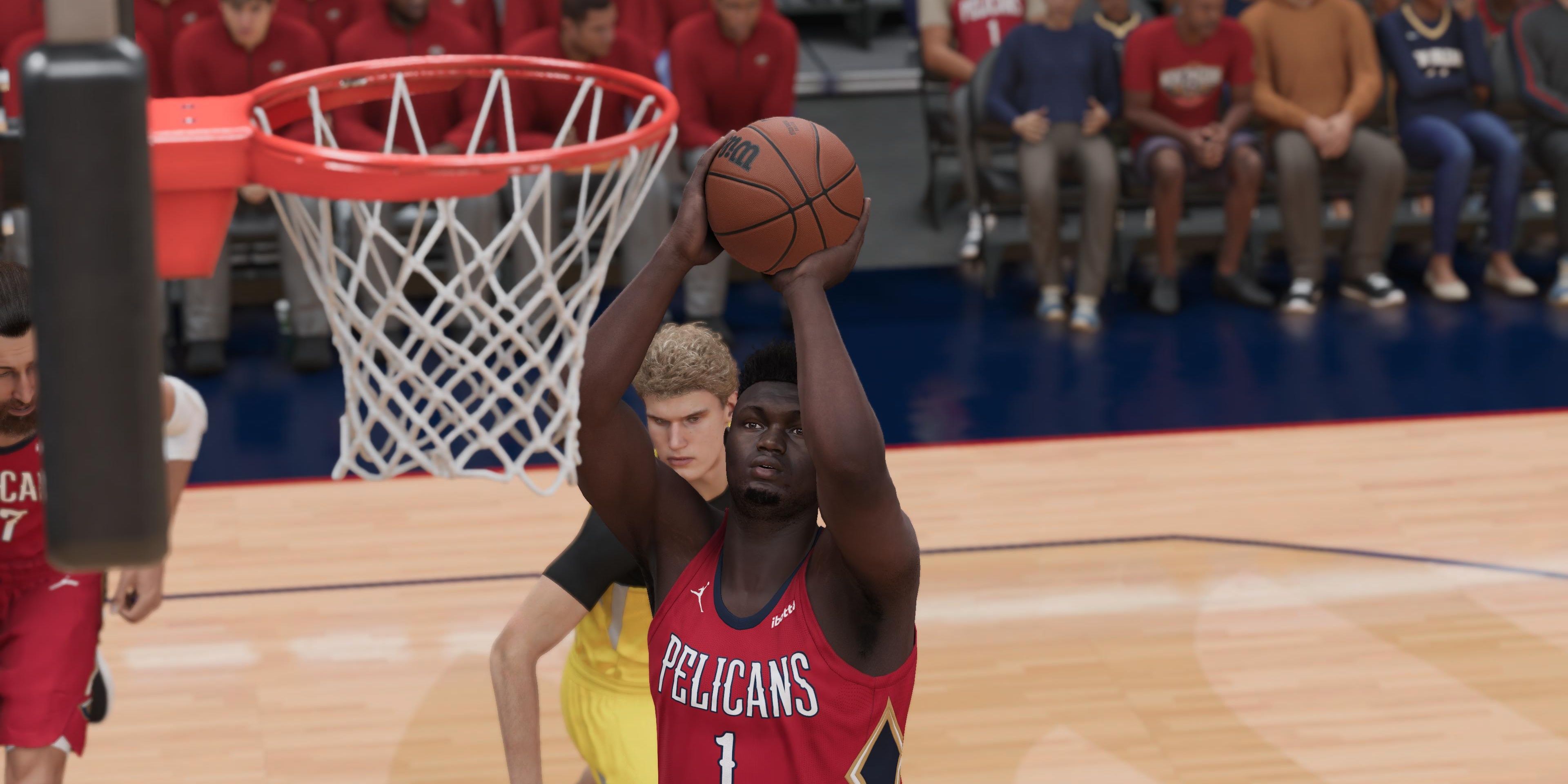 When the New Orleans Pelicans won the 2019 draft lottery and selected Zion Williamson first overall, the team expected a generational talent. Williamson didn't disappoint, scoring an absurd 362 points in his first 15 games. The downside is Williamson has only played a total of 85 games in three years.
But when Williamson is healthy, he's a freight train that barrels his way toward the basket. He's an exceptional inside scorer (A+) and has incredible athleticism that greatly impacts his rebounding (B+). While at Duke, Williamson could nail the outside jumper but has struggled beyond the arc (C-) during his short time in the NBA. Williamson has the potential (A) to be one of the game's very best, if he could only stay healthy on the court.
1

Giannis Antetokounmpo – 97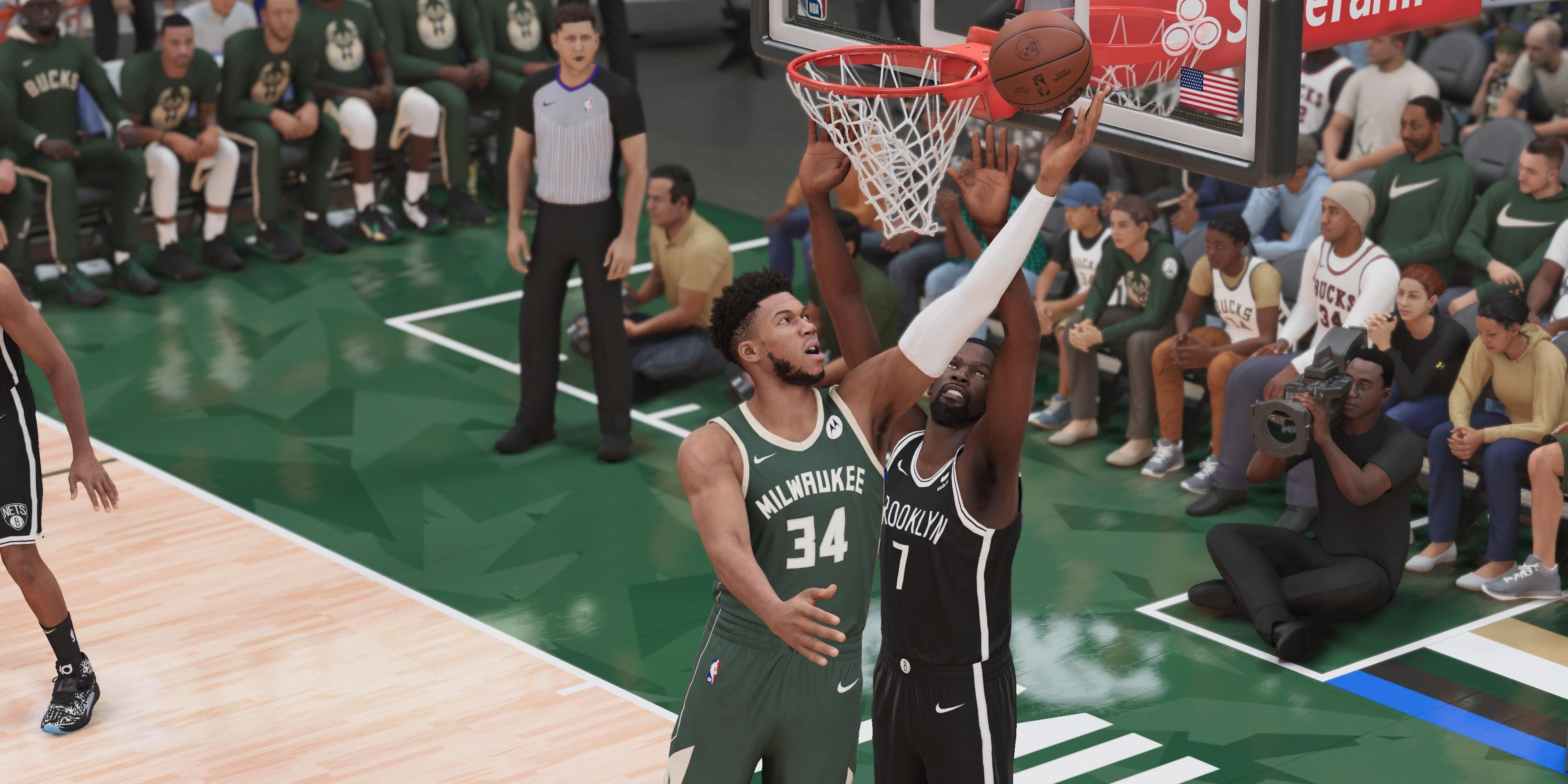 The highest-rated player in NBA 2K23 and arguably the best player in the league, Giannis Antetokounmpo will be the game's best power forward for years to come. In 2021, Antetokounmpo finally reached the NBA Finals, and despite a gruesome injury that many expected would hinder him, the Greek Freak put forth a masterful performance to oust the Phoenix Suns for his first championship.
He's listed as a two-way slashing playmaker, but really, Antetokounmpo is simply a destructive force of nature on both ends of the court. When he gets a full head of steam, he's one of the best inside scorers (A) in the league. To keep defenses honest, the Bucks forward quickly developed a solid mid-range jump shot (B+). Antetokounmpo should always be in the discussion for Defensive Player of the Year with his lockdown interior (A+) and perimeter (A+) defense. Even though he has his offensive deficiencies from outside, Antetokounmpo can single-handily rip apart an opposing defense, while also anchoring Milwaukee's defense, which is more than enough to crown him the best power forward in the game.
Source: Read Full Article