New Buildings, Research Map, And New Visuals In Latest Update For Starport Delta
Cloudfire Studios recently announced that its sci-fi survival strategy video game Starport Delta was updated to version 1.1, its largest update so far. Featuring multiple updates specifically requested by its player base, the new version now includes "new buildings, a research map, new camera options, upgraded lasers, copious amounts of balancing and more."
Additionally, Starport Delta is available from three game distribution sites: Steam, Green Man Gaming, and Humble. And for bonus effect, the game is available on all three sites with a 50% discount price of $12.49.
ICYMI, Starport Delta originally launched back March of this year. The game features both a campaign mode and a sandbox mode, allowing you to play out the included story, or come up with your own. In either game mode, you'll be suddenly recruited to assisting starbase commanders with managing and developing stations across the galaxy. It's your job to troubleshoot each station to identify its problems, and then do what's needed to return the station to an efficient and profitable level before moving on to the next poorly-run station.
Update details are rather light in both the official announcement and accompanying Update Trailer. The Steam page notes simply list six new or improved items, and the trailer reiterates that with "design more, build more, research more", and "above all, survive". Oh, and there is a brief scene of space worms attacking and destroying a starbase, so that's cool, at least. All that said, Cloudfire Studio is only a two-person team based way down in New Zealand, and 2020 was a thing, so it's quite understandable.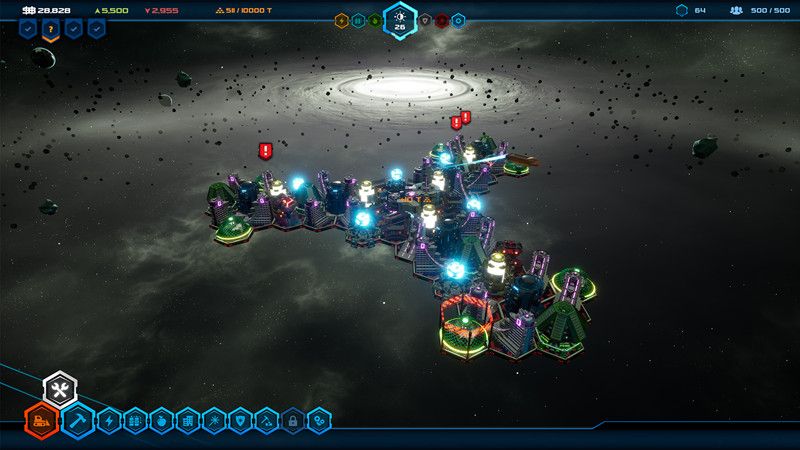 Starport Delta does have a fledgling community, spread around on its discussion boards, website, and its Twitter, Facebook, Instagram, YouTube, Discord, and its new Reddit channels. Alas, even the Steam Community-hosted forums failed to turn up a version 1.1 patch notes post in its 36-topic history. It seems that if you want to really find out what the game is about first-hand, and see how it actually plays, you'll have to purchase and play. You can also follow along with Cloudfire Studios' Twitter and Facebook channels in hopes of gleaning some more info from those.
Source: Read Full Article