New Space Jam Screens Reveal First Look At CGI Bugs Bunny, Lola Bunny, Tweety Bird
Space Jam: A New Legacy is dribbling its way to theaters and HBO Max this summer, and Entertainment Weekly has given us a first look at some of our favorite Looney Tunes characters with new screenshots of the three Tune Squad players Bugs Bunny, Lola Bunny, and Tweety Bird in CGI form.
While it appeared that the Looney Tunes will remain 2D as they were in the original Space Jam in the initial trailers and on the cover of EW's April issue, a closer look reveals that their CGI animated designs will be playing on the court alongside basketball legend LeBron James.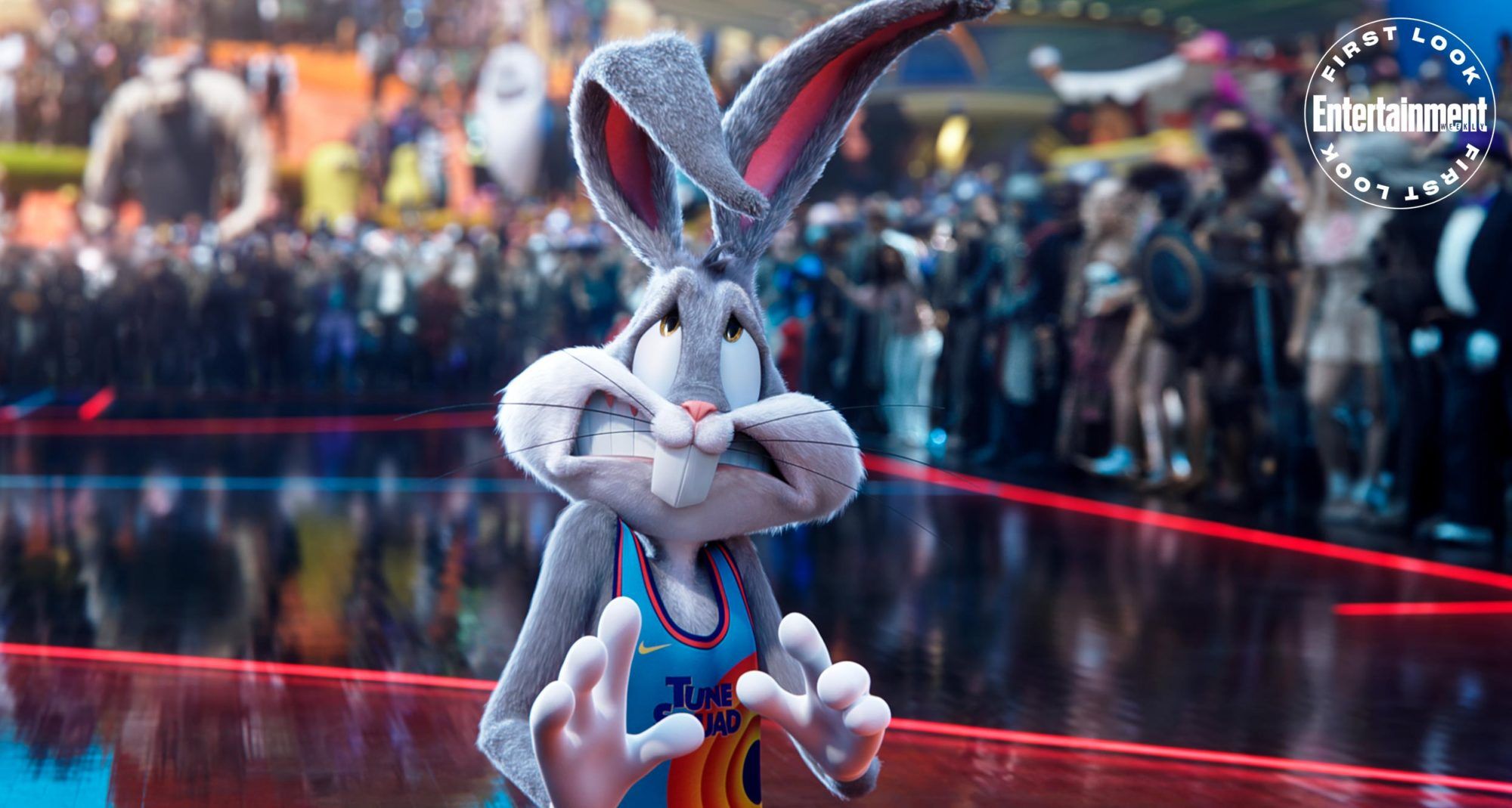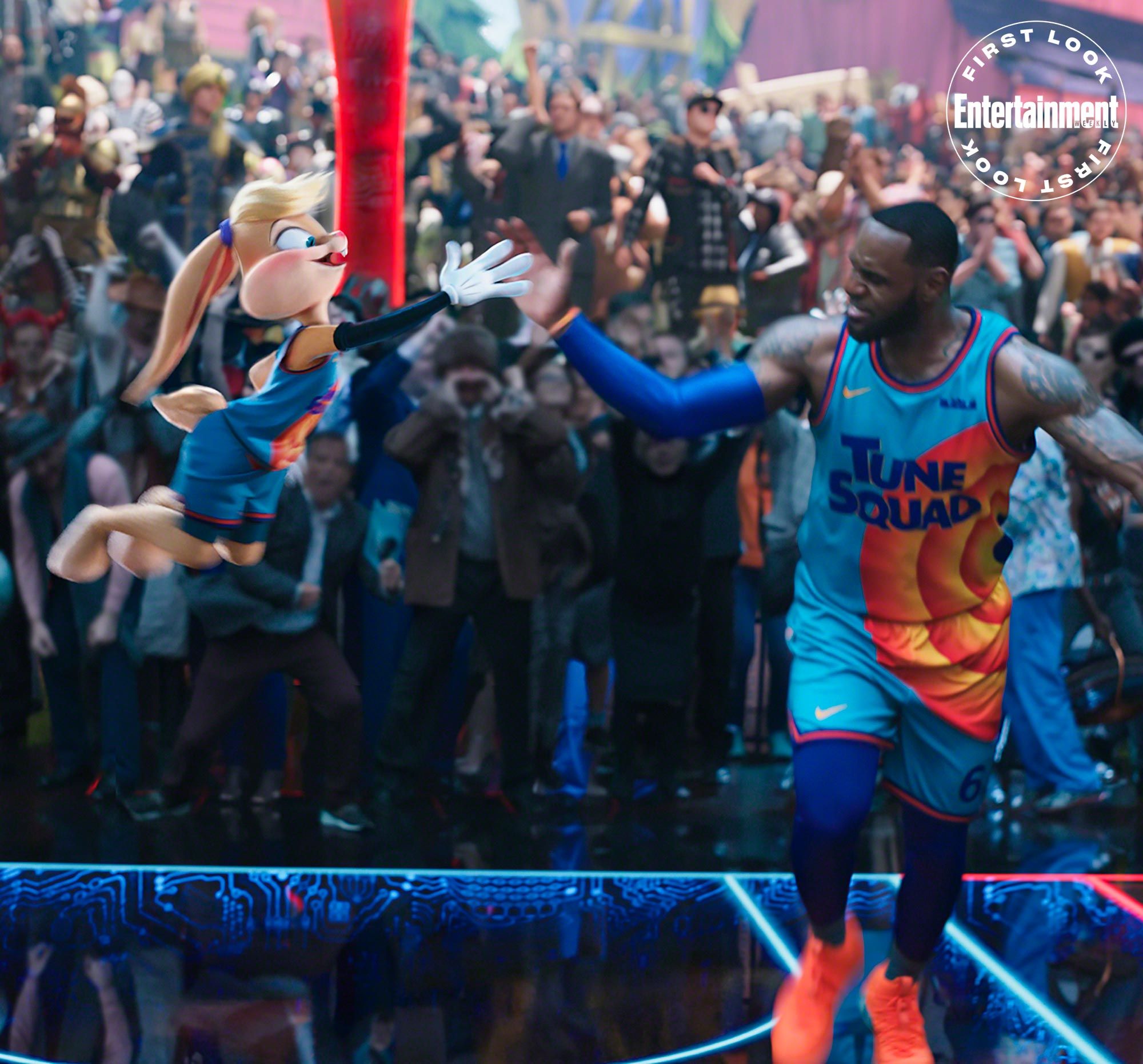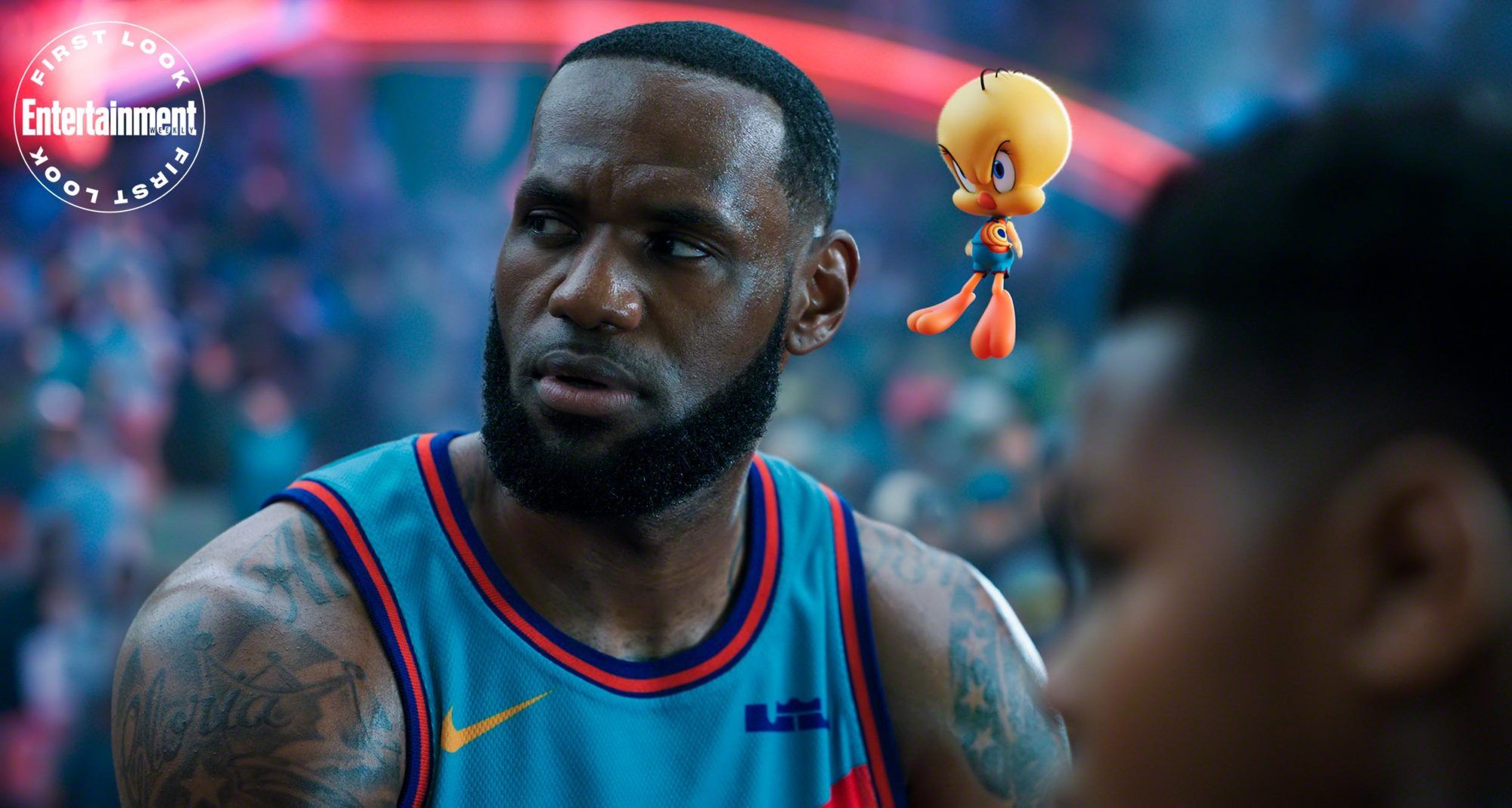 The new screens came as part of Entertainment Weekly's first-look feature, which also reveals new details about the film's plot. James plays a "heightened version" of himself (how much taller can he actually get?) alongside his on-screen son Dom (played by Cedric Joe) as they get sucked into a video game called Server-verse, where an AI named G Rhythm (played by Don Cheadle) kidnaps the teen genius game programmer in the hopes of stealing James' social media followers. To save his son and escape the WB-themed virtual reality, James teams up with the Tune Squad, including a banished Bugs Bunny, to settle the score in a basketball game against G Rhythm's team, the Good Squad.
Malcolm D. Lee, the director of Space Jam: A New Legacy, told Entertainment Weekly that he paid perfect attention to detail when rendering the Looney Tunes characters from traditional 2D animation to full-blown CGI animation. "It's very important to me to be traditional about the Looney Tunes' portrayals," he said.
With Lola Bunny, Lee said he was shocked about her oversexualized portrayal in the original Space Jam when he first saw it in 2019. To improve her design, he toned down the sexiness by swapping her crop top jersey with the one that covers her whole body so that viewers can see that her strength and capabilities score more points than her looks, adding, "This is 2021. It's important to reflect the authenticity of strong, capable female characters."
Space Jam: A New Legacy will release in theaters and HBO Max on July 16, 2021. It's one of the 17 films Warner Bros. has planned to release on the streaming platform at the same time they come out in theaters this year to give viewers the option to watch it at home due to the COVID-19 pandemic.
Next: Tom Holland's Contract Expires After Spider-Man: No Way Home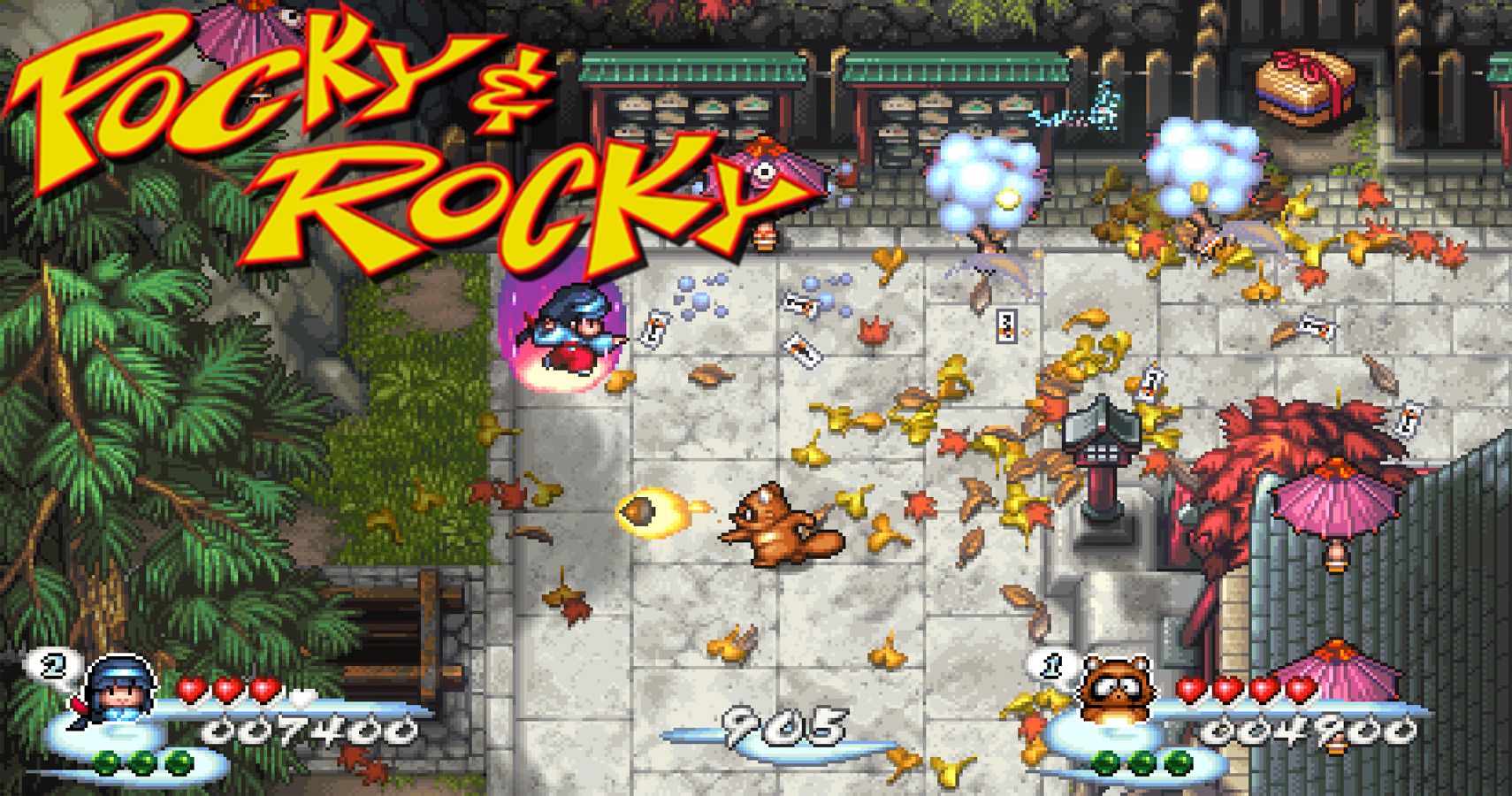 Cristina Alexander is a writer who can transform her pen into a Keyblade and has been head over heels for Sonic the Hedgehog from the age of 9. Her work was previously seen on Mega Visions (formerly SEGA Nerds), KeenGamer, and Twinfinite. Find her on Twitter @SonicPrincess15.
Source: Read Full Article