Nintendo Is Already Blocking Steam Deck Emulation Videos
The Steam Deck has officially arrived and Valve will be hoping it shakes up not only the handheld gaming world but also the way people use and play PC games as now they can do it on the go. Speaking of the handheld world, wading into it at this particular moment in time is an incredibly brave thing to do. The Nintendo Switch has now sold more than 103 million consoles, not a number the Steam Deck will be looking to match, but it still must be pretty daunting to go up against the Nintendo heavyweight.
It turns out Nintendo might be a little intimidated too. Not because it thinks the Steam Deck will be taking Switch sales away, but because people are already emulating Nintendo games on the industry's newest console. As highlighted by dex3108 on ResetEra, a video posted by Phawx on YouTube showing how well the Deck can emulate Nintendo titles has already been removed on copyright grounds.
Nintendo being the ones to come after people using Steam Decks to emulate games first, and so soon after the console launched, is no surprise. The company doesn't tend to play well with others, especially if those others don't have permission to do so and risk taking money out of Big Mario's pockets. Just last month Gary Bowser was given jail time for hacking Switch consoles and Nintendo thanked the FBI for its work on the case.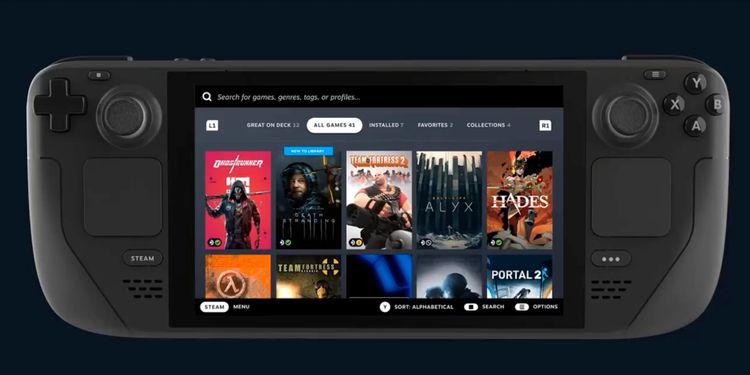 Using a Steam Deck to emulate Nintendo games is almost impossible to trace, of course. Phawx was only caught out because they shared video footage of how it looks and attempted to teach others how to do it. As much as Nintendo might want to try, it can't stop everyone who will use the Deck to emulate its games from doing so. What it can do is quickly take down "how to" videos so the pool of Deck owners with emulation know-how is limited.
The biggest issue Deck owners and other Nintendo fans will point to right now is the lack of preservation by Nintendo. Yes, some will use emulation to play new Nintendo titles, but many others are using it to play games Nintendo hasn't made available to play anywhere else. That will be the case for even more games come March 2023 as the studio presses on with plans to close its 3DS and Wii U storefronts.
Source: Read Full Article