Octavia Prime Access Sashays Into Warframe Today
Octavia is already one of the best Warframes you can get. She has it all: massive team buffs to damage and armor, and teamwide invisibility, not to mention crowd control and scaling damage. But the best thing about Octavia is easily her Mandachord, which lets you bring your own custom soundtrack on every mission.
And now Octavia is getting even better. Octavia Prime has arrived in Warframe today as the best version of herself, complete with a new look, a new Mandachord instrument pack, and even a brand new Shawzin.
As with every Prime Warframe, Octavia Prime comes with better stats (increased energy and shields) as well as an added Vazarin polarity slot. Her Mandachord now has the option to use the new Bombast Instrument Pack, which provides aspiring Tenno musicians with a hip-hop-inspired sound that can really drop the bass.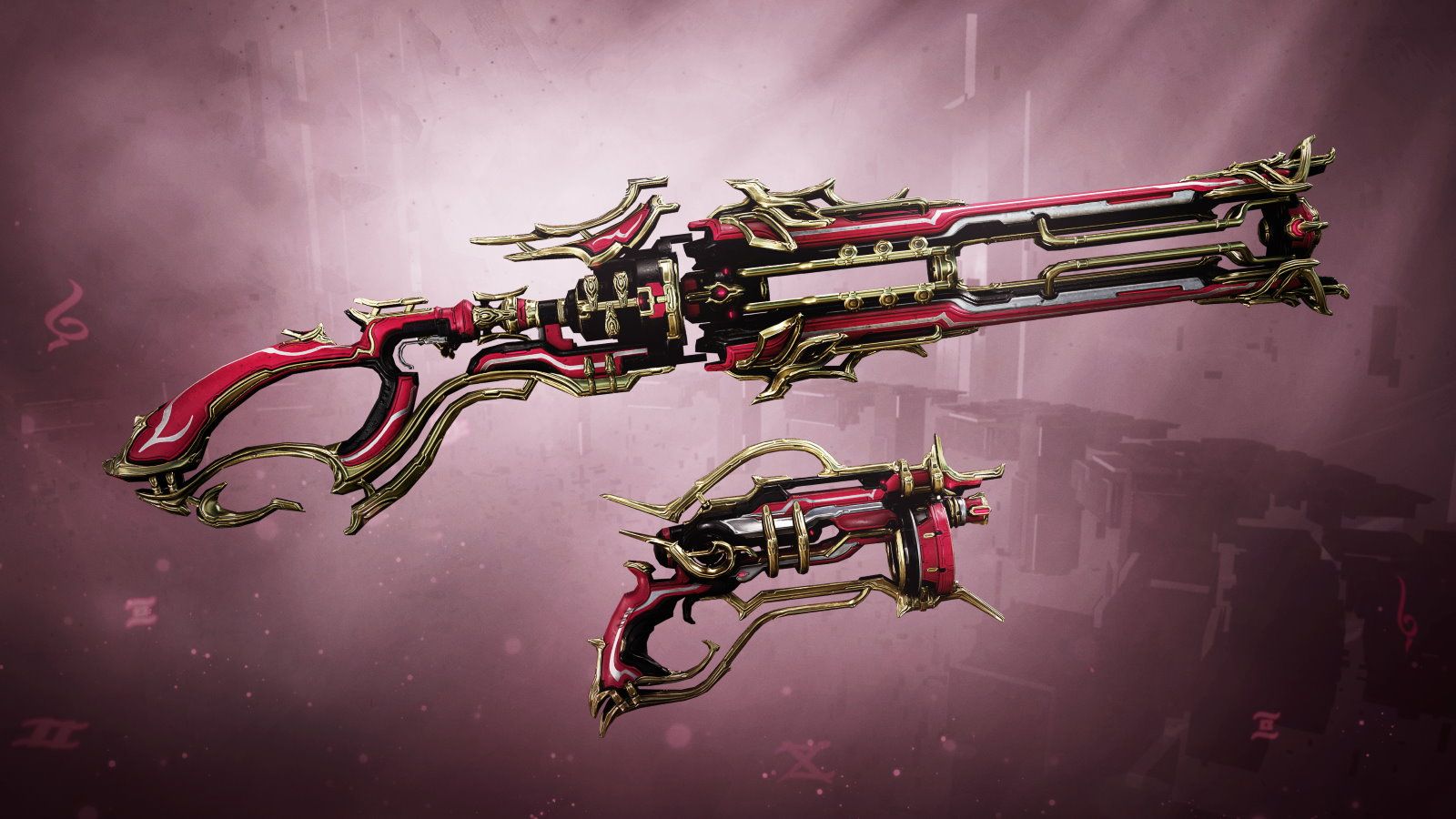 Just like regular Octavia, her Prime self will let Tenno make their own custom songs to bring with you into combat. Or if you're like me, you could just use one of over 3,600 songs made by Buff00n, perhaps the greatest Octavia main in all of Warframe. If you can think of a song, Buff00n has probably already made a Mandachord version of it.
Octavia Prime's signature weapons–the Tenora rifle and Pandero pistol–are also getting a Prime upgrade, as will the playable emote item, the Shawzin. Pretty much a Guitar Hero minigame, the Aristei Prime Shawzin will come with its own unique sound pack to let Tenno hear notes that would have been played during the Orokin era.
Accessories for Octavia Prime include her own signature armor, several Octavia Prime glyphs, and the Serenedine Syandana. All these items are available from four different PC Prime Access packs, which Platinum-loaded Tenno can peruse here. Consoles have their choice of two Prime Access packs, including the Octavia Prime Access Pack and the Accessories Pack.
Octavia Prime's arrival means several older Prime items are heading into the vault, including Equinox Prime, Stradavar Prime, and Tipedo Prime.
Octavia Prime is available now on all of Warframe's platforms.
Next: Paradox Interactive Reports Record Growth In 2020
Actually a collective of 6 hamsters piloting a human-shaped robot, Sean hails from Toronto, Canada. Passionate about gaming from a young age, those hamsters would probably have taken over the world by now if they didn't vastly prefer playing and writing about video games instead.
The hamsters are so far into their long-con that they've managed to acquire a bachelor's degree from the University of Waterloo and used that to convince the fine editors at TheGamer that they can write "gud werds," when in reality they just have a very sophisticated spellchecker program installed in the robot's central processing unit.
Source: Read Full Article