Oh, God, This Cyberpunk 2077 Headset Is Cool
While waiting for the Cyberpunk 2077 game to come out, check out this awesome headset from the Steel Series Arctis line. The news was posted on Twitter by Kazuliski, who has reported Cyberpunk 2077 features, lore, and news since July 2018. 
This headset features a 2.4Hz wireless connection, a detachable microphone, and provides very effective noise cancellation for the user. They are compatible with the PS4, Xbox One, PC,  Android devices, the Nintendo Switch or the Switch Lite. These cool looking headphones are lightweight and have high-quality sound.
Related: Cyberpunk 2077 Won't Be Good Cyberpunk (Here's Why)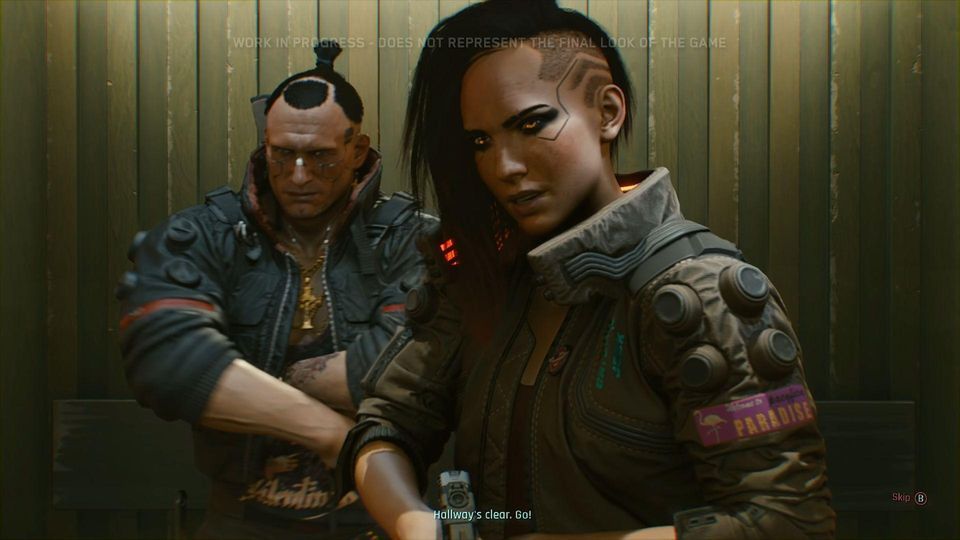 The yellow pattern detailing on the earpiece is a reference to the Netrunner ability. Netrunners are hackers with cybernetic enhancements that give these characters the ability to interact with the world around them as electronic data points. While some fans aren't happy with this design with how busy the design is, others think it embodies the futuristic look the game strives for.
The headset is currently listed on Amazon, but unavailable for purchase. A similar model without the cool decorative theme has a 4 out of 5 star average review on the amazon listing. Those who didn't like it reported physical issues with the connection or microphone. Most reviews are overwhelmingly positive and users rave about their ability to block external noise and report that they are comfortable to wear for long periods of time.
This headset isn't the only Cyberpunk 2077 custom themed goods being announced. News of a limited edition Cyberpunk Xbox One controller was leaked before the planned April 20th drop date. There is also a Cyberpunk 2077 themed Xbox One that comes in a bundle with the game code. Finally, the Cyber-Up Yor PC contest is looking for the coolest custom computer case using the themes of Cyberpunk 2077.
Fans are hyped for this game by the same creators as The Witcher franchise. CD Projekt Red is sticking to their September 2020 release date for Cyberpunk 2077, and says they are not anticipating any delays caused by the coronavirus. For more news and updates about the Cyberpunk 2077 game, check back here frequently.
Source: Read Full Article